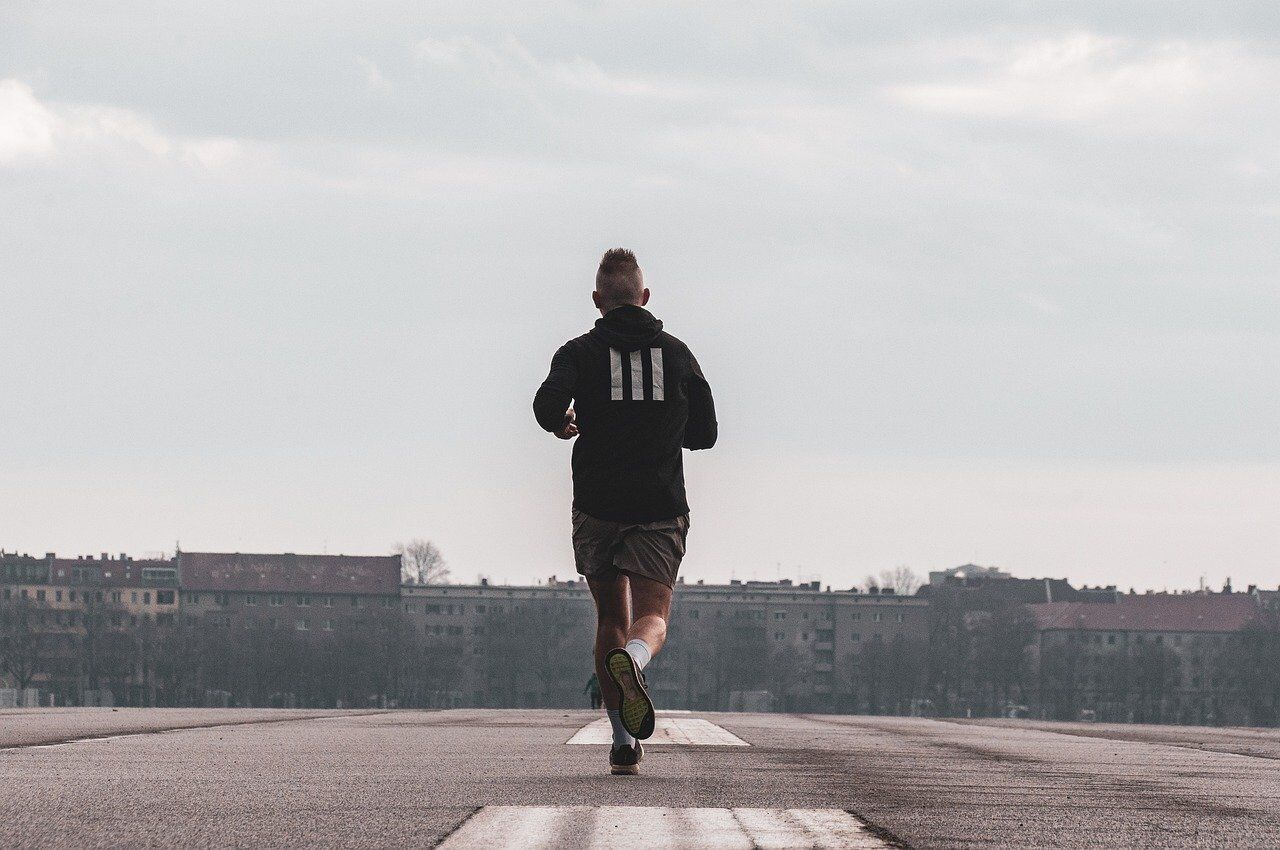 Numb Feet When Running: Causes and Prevention
Staying in shape can feel like another job at times, and when you are already busy with kids, family, or your job, it can be challenging. Staying in shape does require a commitment; however, even small changes can make a difference, and they can fit into your busy schedule.
Before you get into the specifics of how you can stay in shape, just give yourself some credit for all the hard work you are already doing and know that you can do this!
In addition to a positive mindset, here are a couple of tips you can try that will help keep you healthy.
1. Make your commute active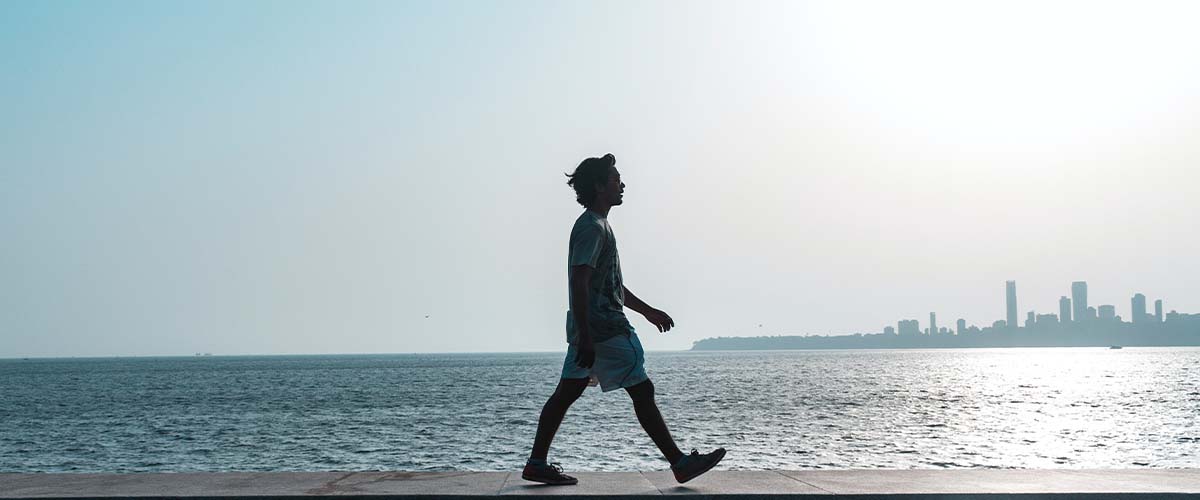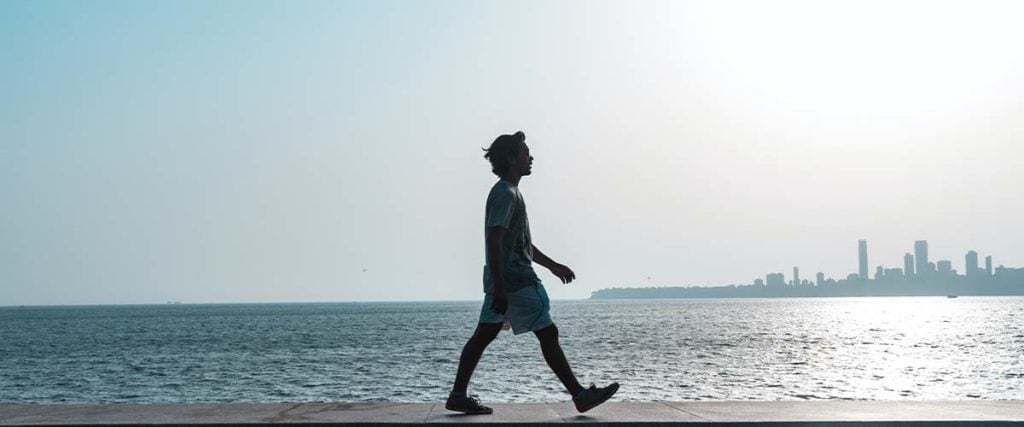 If you still have a commute or are returning to the commuting life, consider making your commute active. Now, of course, this won't work for everyone, as everyone doesn't commute, and some of us might live far from the office. However, the majority of us overestimate our commute distance.1
So if you are within a bike or walk away, consider making this part of your day active. Studies have shown that those that are active on their commute actually report liking their commute more.2
2. Meal plan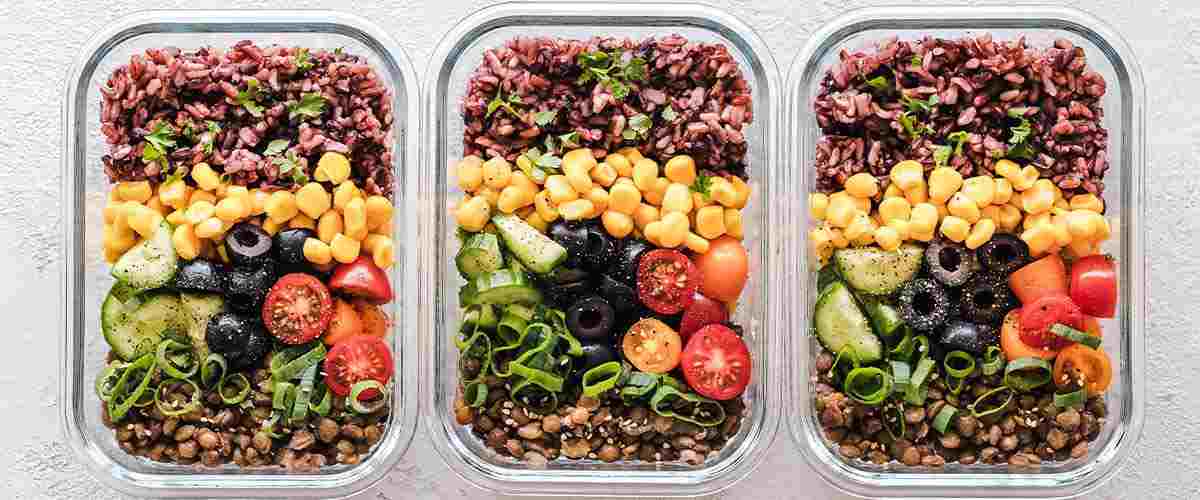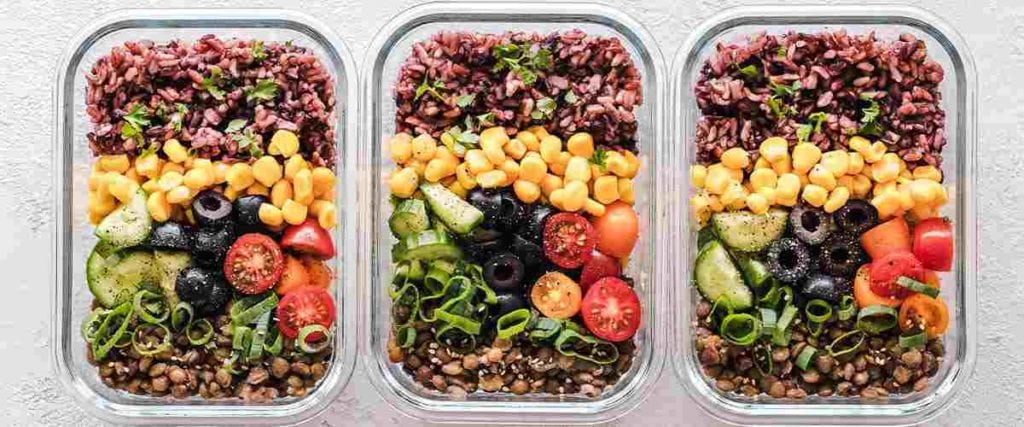 A large part of staying healthy and in shape is not about what you are exerting energy-wise but about the food you eat. Unfortunately, when you're really busy, it's easy to eat unhealthily or undereat only to overeat.
Planning meals ahead of time can be incredibly helpful for when your schedule is back to back. Planning meals could look like purchasing all the groceries ahead of time and organizing them, so they are ready, to even cooking the meal itself and having leftovers ready to grab.
Not only does having healthy meal choices on hand make things simpler for you, but it also can help with weight loss and weight management over time. 3
3. Have snacks nearby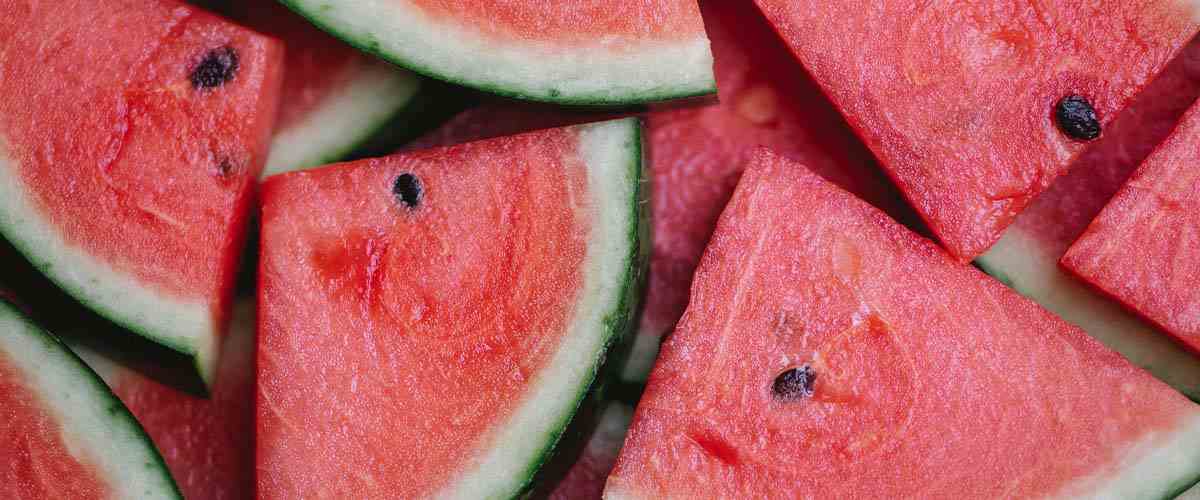 A similar tactic for busy schedules and eating is to have a healthy snack nearby. When you are booked back to back or so busy you can't think about food— it's easy to reach for any type of food between meals. But healthy snacks can help decrease your hunger overall and keep you from overeating. 4
4. Block off your calendar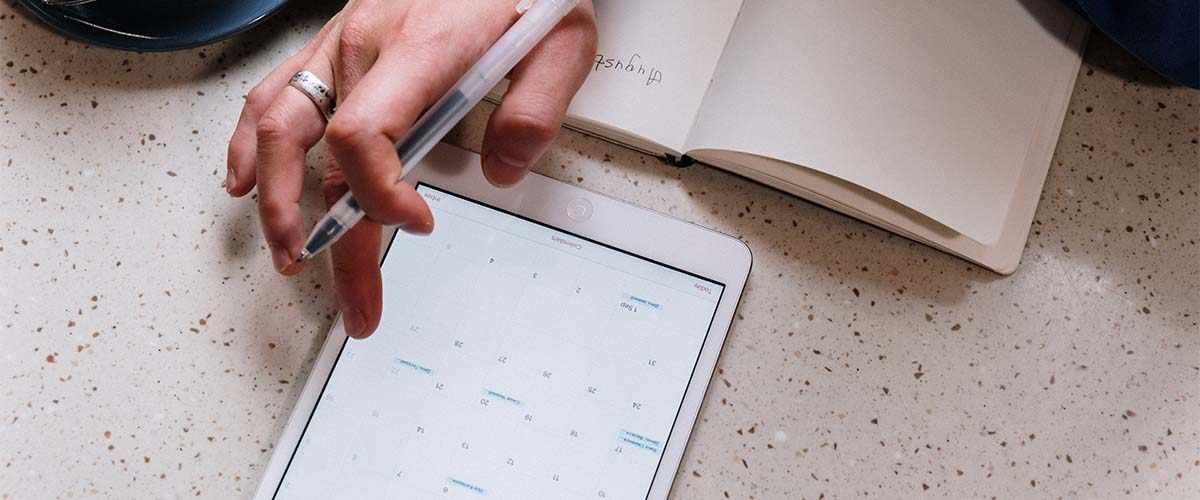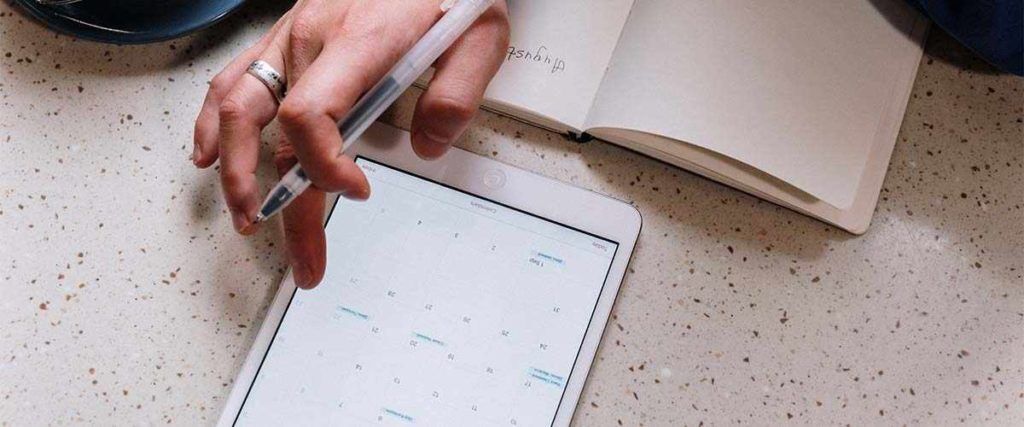 Depending on your situation, you may have more or less control over your calendar. If you do have some control, try blocking off time throughout your day or in a larger chunk for exercise. Even just 20-30 minutes a day can make a big difference.
5. Make exercise convenient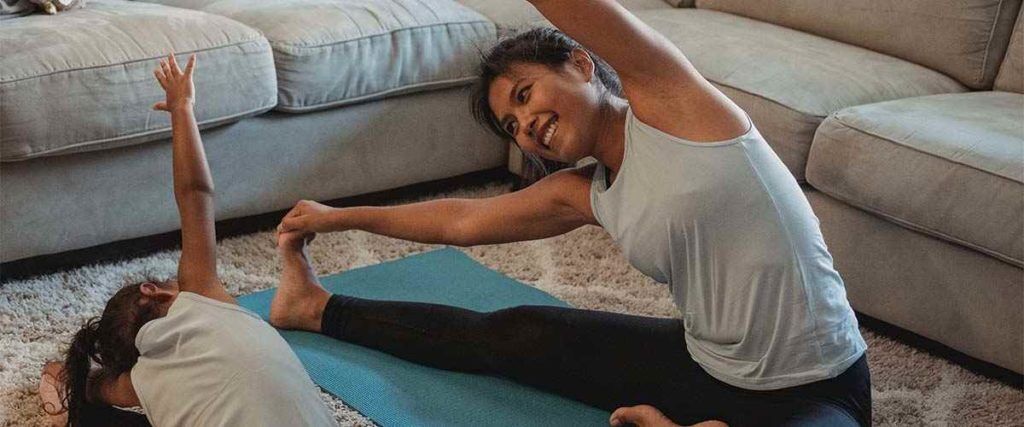 When you have a busy schedule, exercise has to be convenient for it to get done. You may not have time to go to that 60 min workout class or drive across town to a gym. You want something simple.
Here are a couple of ideas to make exercise convenient–
Get your kids involved
If you are a parent, it might be especially hard to sneak in any time for yourself, let alone time to workout. That's why sometimes you might want to just involve your kids, whether that's taking a family bike ride or walking together—or having your kid help you count your pushups or time your mile. There are interactive ways that you can have your kids join.
Train early in the morning
Early mornings can be peaceful and productive. Training early in the morning is a great option because you get your workout in before you get caught up in the busyness of the day.
Also, early mornings mean you have a little time to yourself to move your body to start your day right.
Join a virtual training app
Virtual training can be a fun way to get a workout in on the go or at home. Virtual running or biking programs are easy ways to get moving from home. The other great thing about online fitness options is that they make it easy to work out in small chunks when you have the time.
With Vingo you can join from any bike or treadmill whenever you want—hop on a trail and explore, or join for a quick bike ride. We have options of all lengths and terrains so you can choose what's best for you.
Small movements during the day
If you don't have time for a workout or full exercise, that's fine! You still can manage to find time for small movements and exercises throughout the day. Do 10 jumping jacks when you wake up, go on a walk after lunch, do pushups and situps before bed. These are just a couple of examples of things you can incorporate into your day-to-day.
6. Get Sleep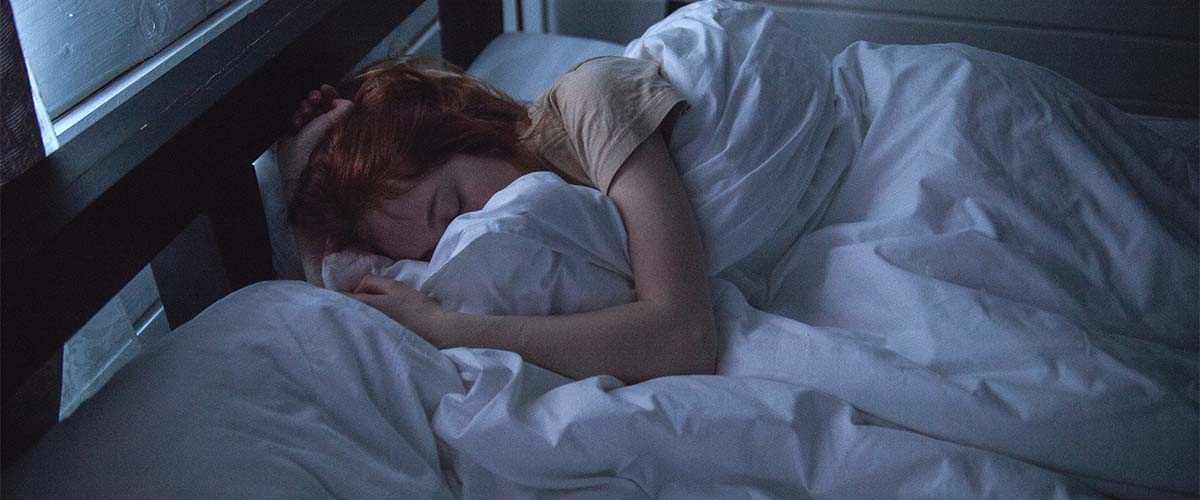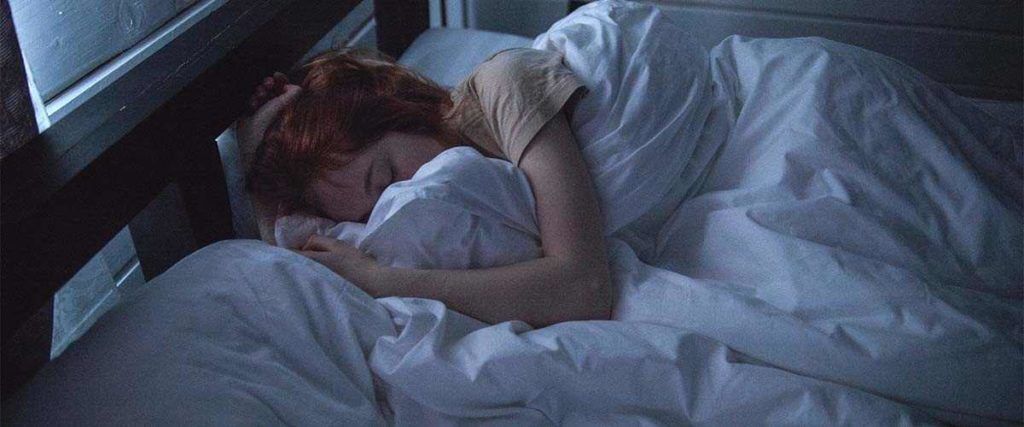 When we think "stay in shape," we often skip right to eating and exercising, but the truth is staying in shape requires more than that.
One important variable for health is sleep. Be sure you are getting enough sleep, as not getting enough sleep can poorly impact your health, and at the same time, poorer health can mean poorer sleep. 5
7. Keep going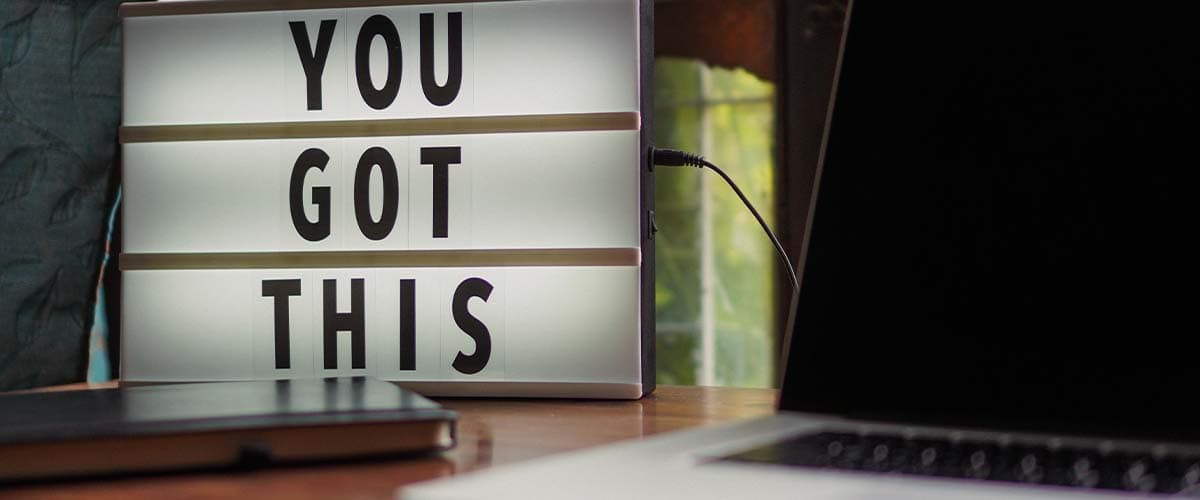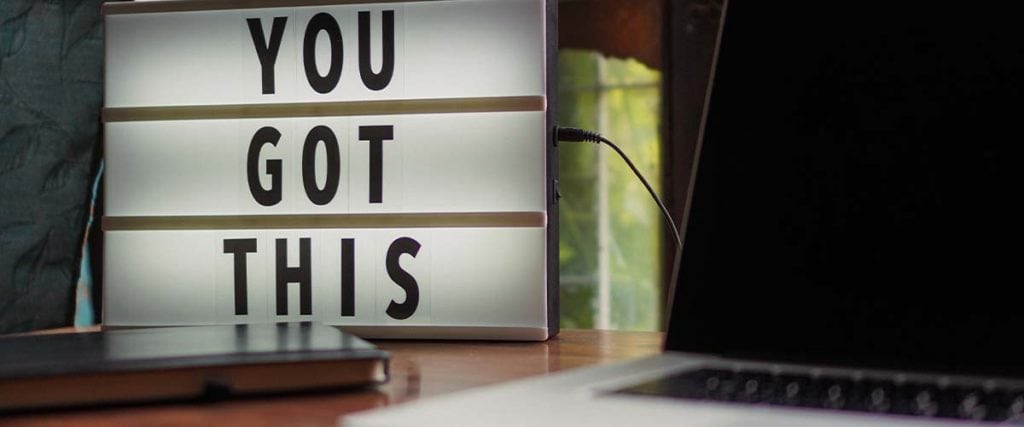 It's easy to feel discouraged, especially when things are hectic. But don't be! There is always room to grow, and each new day you can make changes. Being in shape doesn't happen overnight, but it doesn't mean it can't happen.
Take it one day at a time, and know that you can do this!
Key Takeaways:
There are many ways you can stay in shape when you are busy and lots of tactics to take. Eating healthy and keeping healthy snacks nearby will help. While exercising and or adding will certainly make a difference as well.
But perhaps our biggest piece of advice is simply to keep going, to try to take small steps each day even when you are busy and want to give up, and to know that a continued commitment will pay off.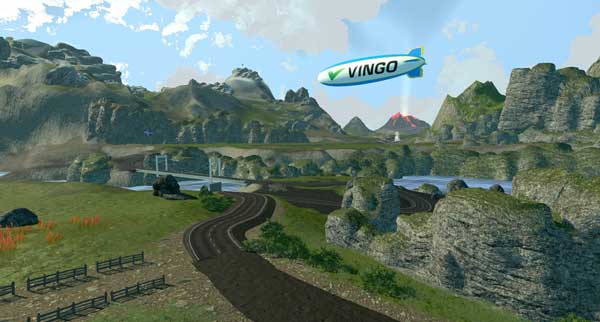 Sources:
Sims, D., Matthews, S. A., Bopp, M. J., Rovniak, L. S., & Poole, E. (2018). Predicting discordance between perceived and estimated walk and bike times among university faculty, staff, and students.

Transportmetrica A: transport science

,

14

(8), 691-705. https://www.tandfonline.com/doi/abs/10.1080/23249935.2018.1427814?journalCode=ttra21

Páez, A., & Whalen, K. (2010). Enjoyment of commute: A comparison of different transportation modes. Transportation Research Part A: Policy and Practice, 44(7), 537-549.https://www.sciencedirect.com/science/article/abs/pii/S0965856410000716
Milsom, V. A., Middleton, K. M., & Perri, M. G. (2011). Successful long-term weight loss maintenance in a rural population. Clinical interventions in aging, 6, 303–309. https://doi.org/10.2147/CIA.S25389
Medline plus. (2020, Aug). Snacks for Adults. Retrieved from: https://medlineplus.gov/ency/patientinstructions/000338.htm
Zee, P. C., & Turek, F. W. (2006). Sleep and health: everywhere and in both directions. Archives of internal medicine, 166(16), 1686-1688.https://www.ncbi.nlm.nih.gov/pmc/articles/PMC3230584/
Photo Sources:
Photo by Yogendra Singh from Pexels
Photo by Any Lane from Pexels
Photo by cottonbro from Pexels
Photo by Kamaji Ogino from Pexels
Photo by Ivan Oboleninov from Pexels
Photo by Prateek Katyal from Pexels