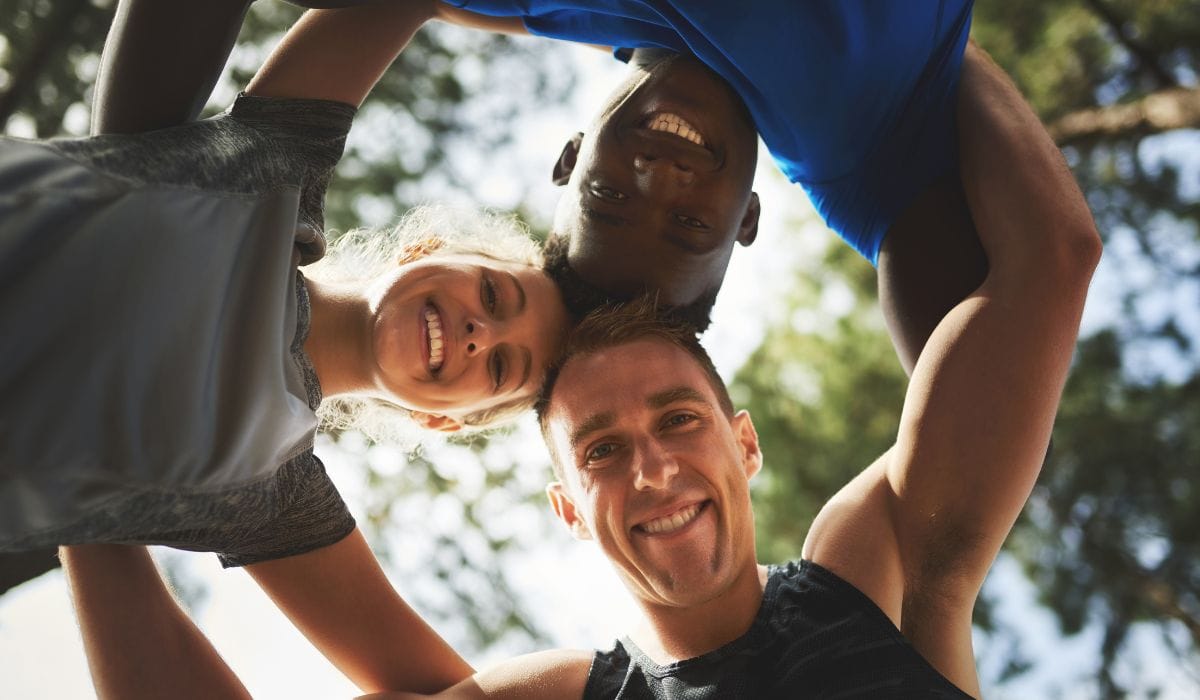 Find a workout partner to reach your fitness goals
According to the CDC, about 1 in 2 adults don't get enough physical activity.1 Since chronic inactivity can lead to issues like heart disease, type 2 diabetes, and cancer, it's important to find a way to exercise regularly. Unfortunately, that's not as easy as it sounds.
If you have trouble getting motivated to exercise daily, you're not alone! Finding a workout partner may be the key to achieving your fitness and movement goals despite your lack of motivation.
What is a workout partner?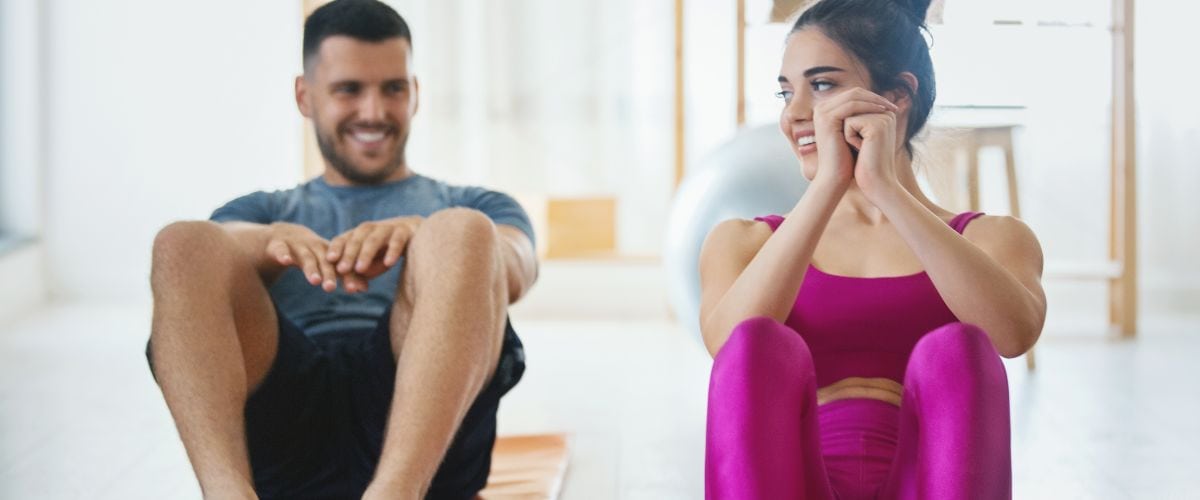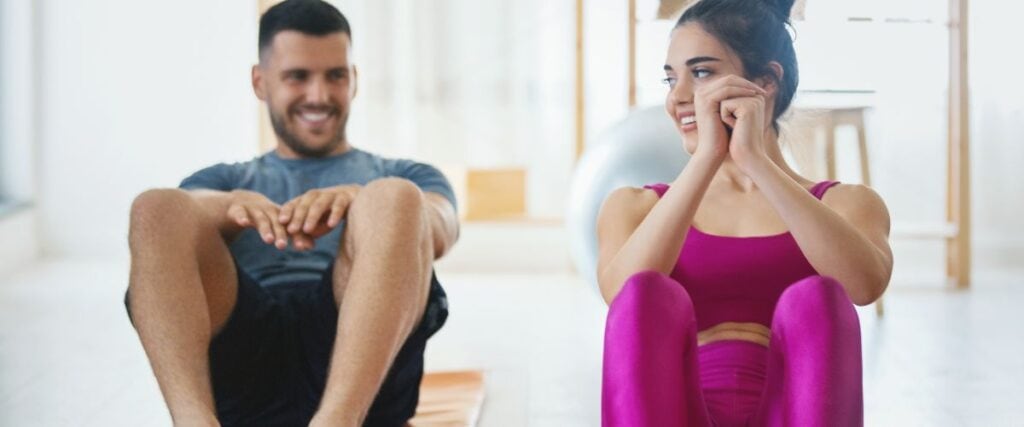 Workout partner, exercise buddy, accountability partner, swolemate…they're all different ways of saying the same thing: Someone who you exercise with regularly that helps you stay motivated to work toward a common goal.
Often, workout partners will have similar energy and motivation levels, fitness abilities, and goals, making it easy to work together and encourage one another.
What are the benefits of having a workout partner?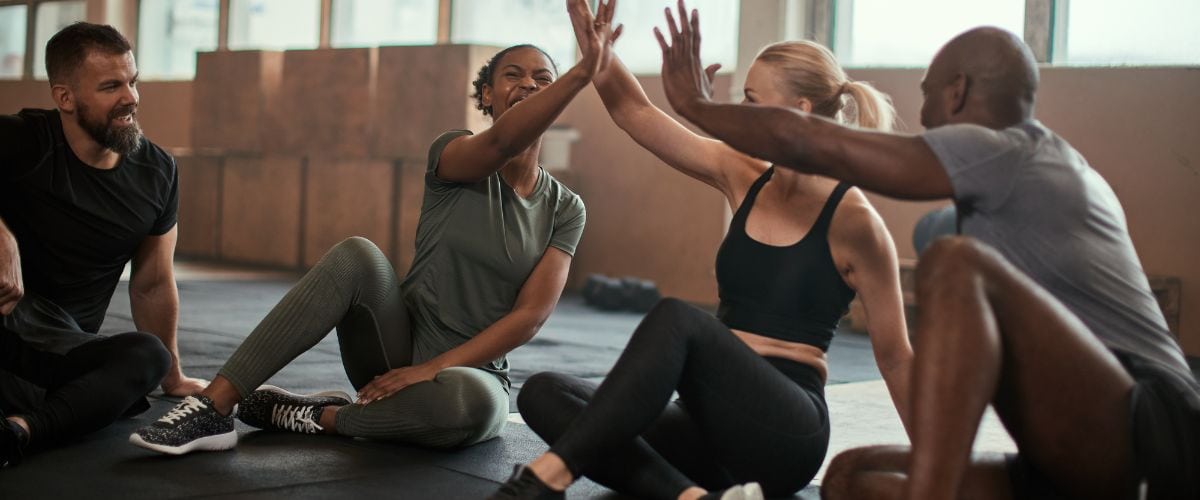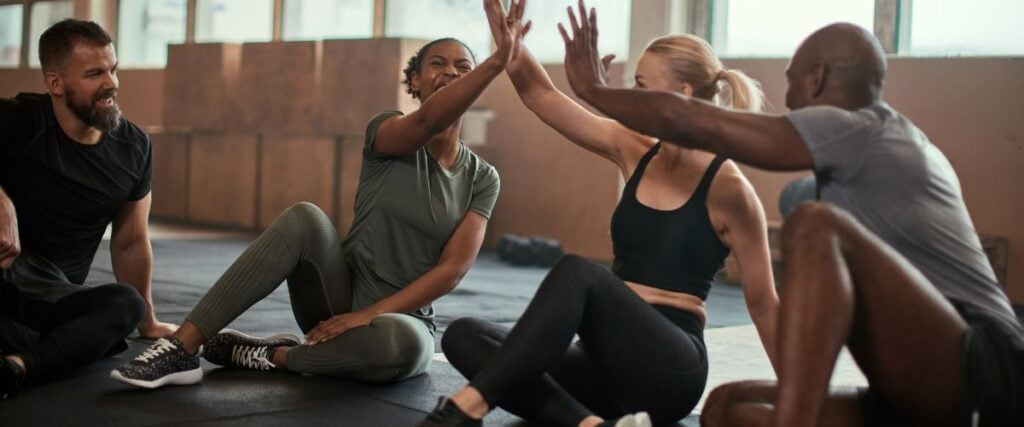 Before you dismiss the idea of finding a workout partner, let's look at the many benefits that come with it:
Exercise is more fun. Running on a treadmill instantly becomes more fun with some company. And shooting hoops at the basketball court might be enjoyable on your own, but you can't play competitive games without a buddy.
They increase your likelihood of sticking with your fitness goals. There's a certain amount of positive social pressure with a fitness buddy, which can help you stay on track and make good decisions.
They're great motivators. A workout partner can help motivate you to get to the gym, even when you don't feel like it. Knowing someone is waiting for you or depending on you to show up might be the push you need to get yourself up and moving.
You might save some money. Instead of purchasing a pricey gym membership, finding a workout partner and scheduling regular meetings can take its place. For example, you might meet up four times weekly for a bike ride, run, or to complete some weightlifting sets in your garage.
It's an excellent way to meet new people. With a busy work schedule, kids, or an otherwise demanding schedule, meeting new people and making friends can be tough. Completing workouts with a fitness buddy in group settings is a fantastic way to meet like-minded people with similar goals and interests.
Working out with a friend is safer. In some instances, having a fitness buddy might be the safest way to complete a bike tour, go for a run, or complete some other type of fitness activity.
How to find a workout partner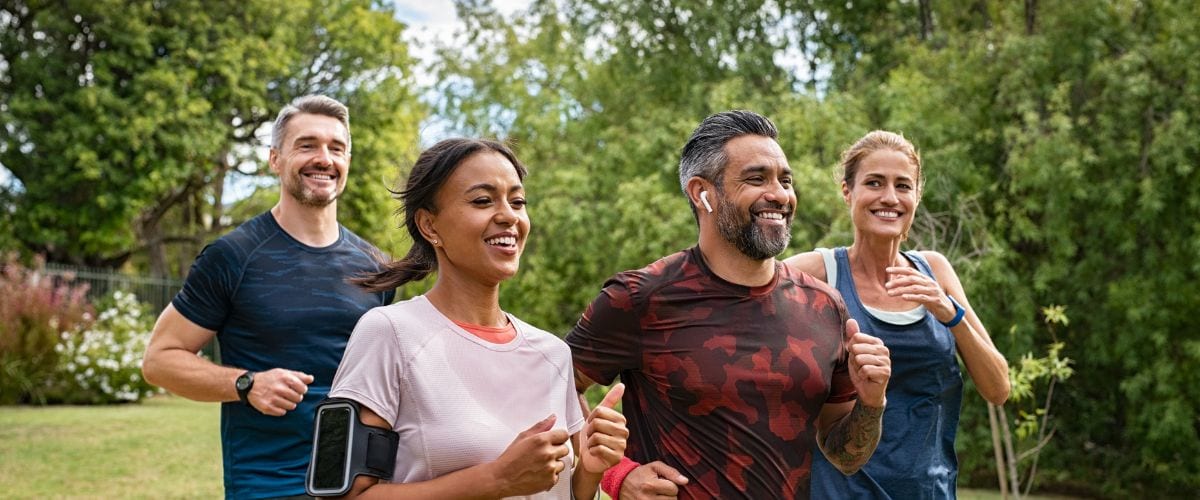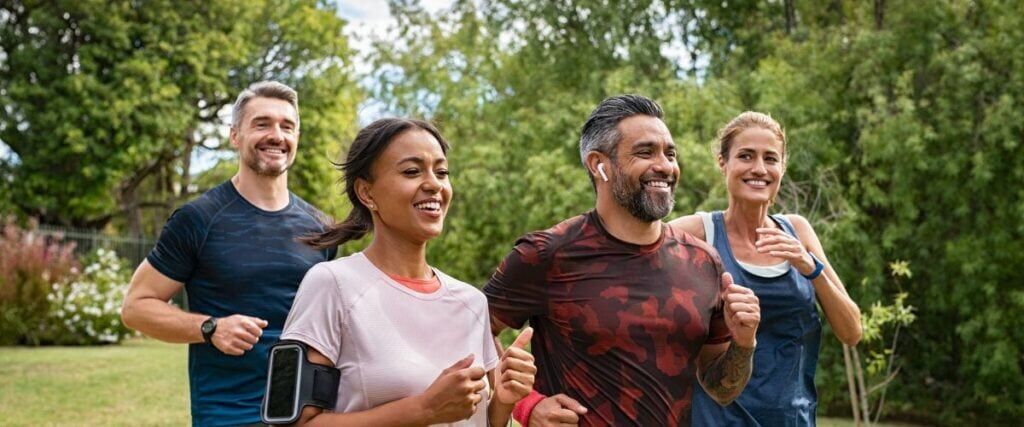 Before you start looking for a gym buddy, it's important to ask yourself:
What are my fitness goals?
How much time can I dedicate to these goals, and what's realistic for me?
What fitness activities do I enjoy, and can I do regularly?
Once you answer those questions for yourself, finding a workout partner is easier than it sounds. For many people, a fitness buddy is just a friend, family member, neighbor, co-worker, or even someone they met at the gym.
When choosing a fitness buddy, be mindful of this person's qualities and goals. Ideally, they will:
Inspire and encourage you to put forth your best effort.
Have similar fitness goals.
Be just as committed to their health and wellness as you are.
Start at the same fitness level as you.
Have a similar schedule to yours.
What type of exercise is best for groups?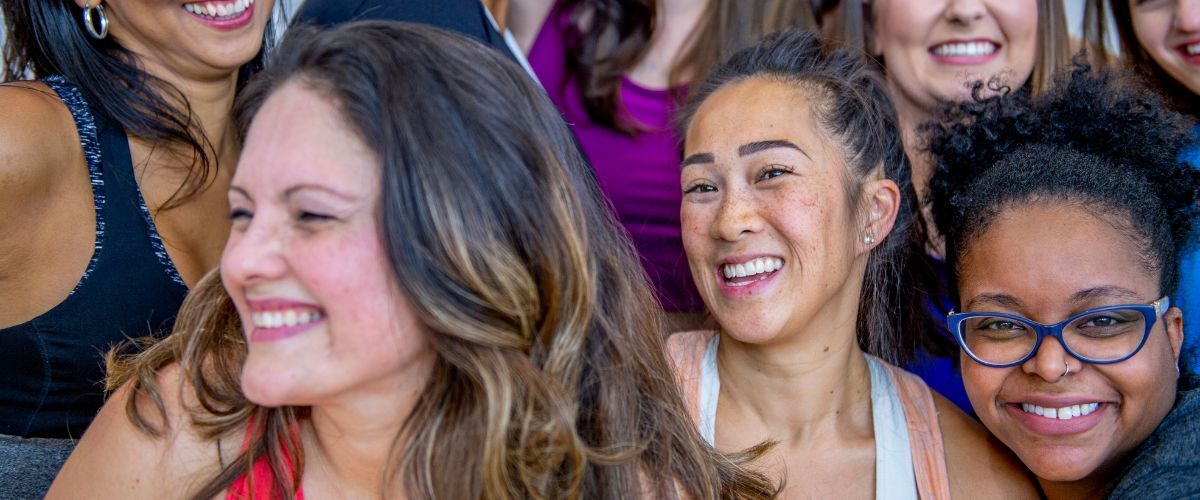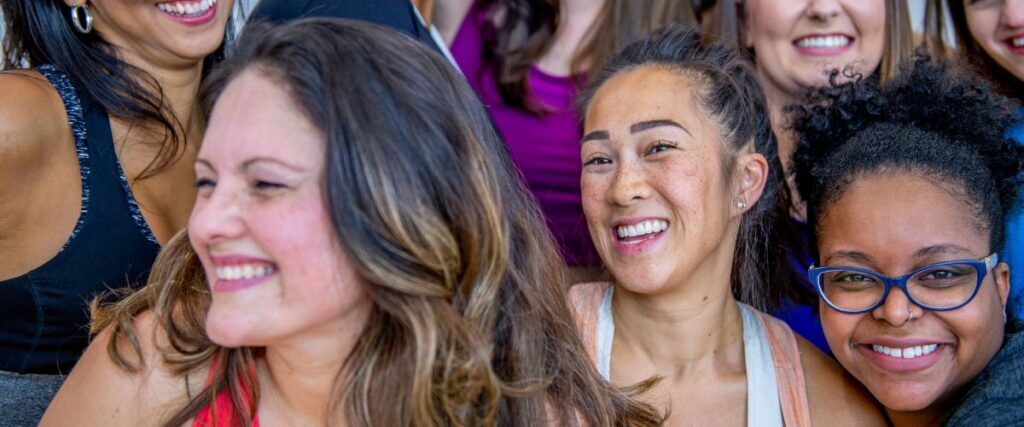 You can complete almost any form of exercise with a buddy, but there are also fitness activities that are designed for groups, including:
Outdoor or indoor cycling: You can bike with a whole group of people in these types of classes. They occur in a fitness center, and participants ride stationary bikes. Classes usually include fast-paced, motivating music and vary in intensity level. With Vingo, you can also complete virtual indoor group bike rides from the comfort of your home, while traveling, or anywhere you have internet access and an indoor bike.
Yoga: Yoga strengthens and tones your body with deliberate, concentrated movements and postures. There are different types of yoga classes (hot yoga, vinyasa flow, etc.), but these group classes are generally relaxing and quiet ways to exercise with others.
Pilates: Pilates tones your body and improves your endurance with repetitive movements of isolated or whole-body muscle groups. Like yoga, these types of classes also integrate breathing and promote relaxation.
Bodyweight workouts: These group classes are usually fast-paced and include a series of bodyweight exercises completed in a circuit. Each circuit might consist of four to six exercises, which you repeat a set number of times. These group workouts are ideal for you if you want to build strength and burn calories.
Zumba: If you like to dance, Zumba is for you! Zumba is a type of aerobic exercise class featuring fast-paced dance routines designed to get your heart pumping and your body moving. It includes low-intensity and high-intensity moves for a calorie-burning and fun fitness activity.
Kickboxing: This martial arts-style fitness class is a great way to get your cardio in. Kickboxing will help you improve your endurance, tone your body, and build muscle while helping with balance, flexibility, and agility too! Taking a kickboxing class with a friend is a fantastic way to get fit and combat stress.
Water aerobics: These classes are an excellent low-impact cardio option featuring light weights and steady, consistent movements. They also have a low risk of injury, which is ideal for older individuals with chronic health issues or previous injuries.
Outdoor or indoor running: This is also a fantastic group exercise activity. There are clubs nationwide with members that meet up regularly to run routes in their local areas or complete larger races together.
With so many options, it can take time to determine which type of group activity is right for you. Nothing is wrong with jumping right in and trying a few options, but you may want to choose based on factors like:
The intensity level
Where you live, and what's available nearby
The type of physical activities you enjoy
Your fitness goals
Any of the above fitness activities can also be combined into one workout regimen for a fun and effective cross-training schedule.
How can I exercise with friends at home?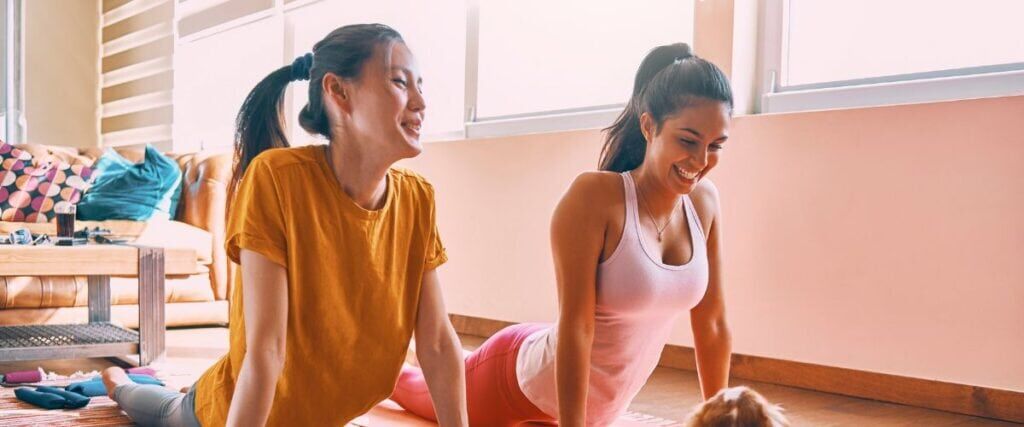 If you prefer to work out at home rather than the gym, but you still want to exercise with a workout partner, virtual workouts offer the best of both worlds.
Fitness apps like Vingo make it easy to exercise with friends from the comfort of your home. All you need is an indoor bike and a strong internet connection to get started. You can connect with other Vingo users and explore worldwide routes, all while chatting individually or in a private real-time group chat.
Otherwise, you can also attend virtual exercise classes through your local gym or YMCA if they offer them. You'll need the appropriate gear and equipment to get started and coordinate with your workout partner if you have one.
Key Takeaways:
Getting motivated to exercise can be difficult, but finding a workout partner can help you get moving, stick with it, and achieve your fitness goals.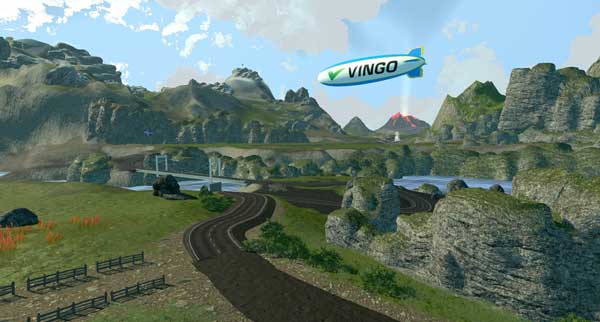 Sources:
Chronic Disease Fact Sheet: Physical Inactivity | CDC. (n.d.). https://www.cdc.gov/chronicdisease/resources/publications/factsheets/physical-activity.htm