Indoor Bike Trainers: Everything to Know
If you're new to indoor cycling, you likely have a lot of questions about how it all works. Although nothing compares to the thrill of an outdoor bike ride, you can get pretty close with the right indoor bike setup. Stationary bike stands (also called indoor bike trainers) are a popular option for many indoor cyclists. Here's everything you need to know about them and how they can make for some fantastic rides with Vingo!
What is a stationary bike stand?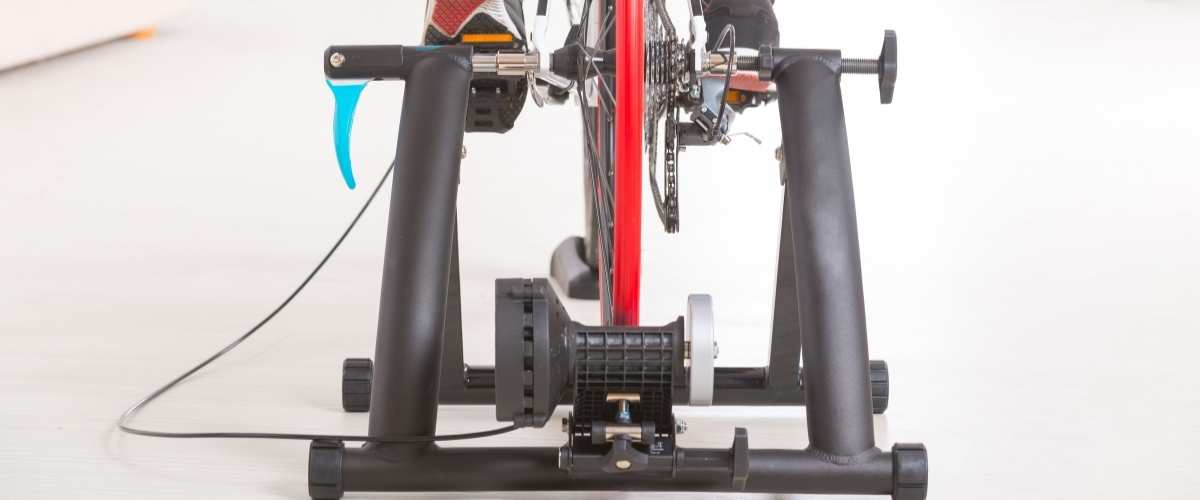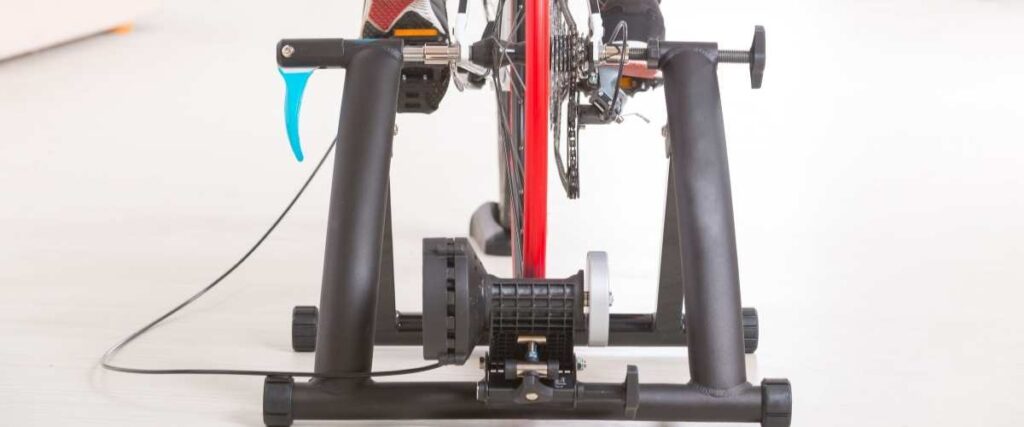 A stationary bike stand or trainer is a piece of equipment that you can attach to the back wheel of your road or mountain bike so you can cycle indoors. A bike trainer eliminates the need to buy a stationary indoor bike because it gives you the ability to ride your regular outdoor bike inside.
What are the different types of bike trainers?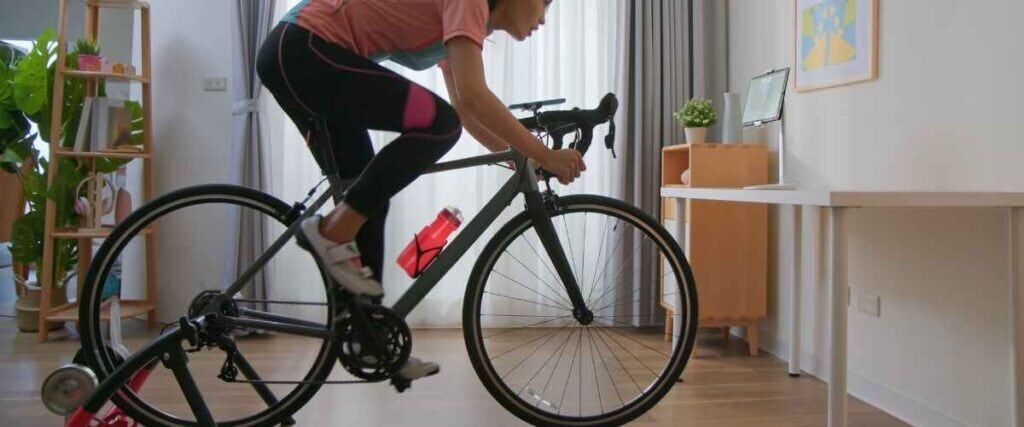 There are many different types of stationary bike stands, but they generally fall into three categories:
Wheel-on trainers: These stationary bike stands are very affordable and compact. (Most fold up for easy storage.) They easily attach to the rear tire of almost any bike and create resistance with a roller pressed against the tire. They typically have a few different resistance levels to mimic the feel of cycling on different types of terrain, and higher-end models offer app connectivity.
Direct-drive trainers: With this type of bike trainer, you have to remove your bike's back wheel entirely and attach the device to your bike's drivetrain. Direct-drive trainers are more expensive than wheel-on trainers, but they provide a very smooth ride, and many models also offer app connectivity, which may make it worth the extra cost for you.
Bike simulators: This is a type of standalone stationary bike platform that offers wireless app connectivity and a smooth, realistic riding experience. These are the most expensive of the three options.
You may have also heard of "smart trainers," which are bike trainers that can wirelessly connect to trainer apps. They have Bluetooth and ANT+ capabilities, so they automatically sense resistance and gradient changes while you cycle with an app. You'll also be able to access all the data about your rides easily.
Using bike rollers is another great option if you'd like to move your cycling indoors! Here's how to get started with bike rollers if you don't know where to begin.
What type of stationary bike stand do I need?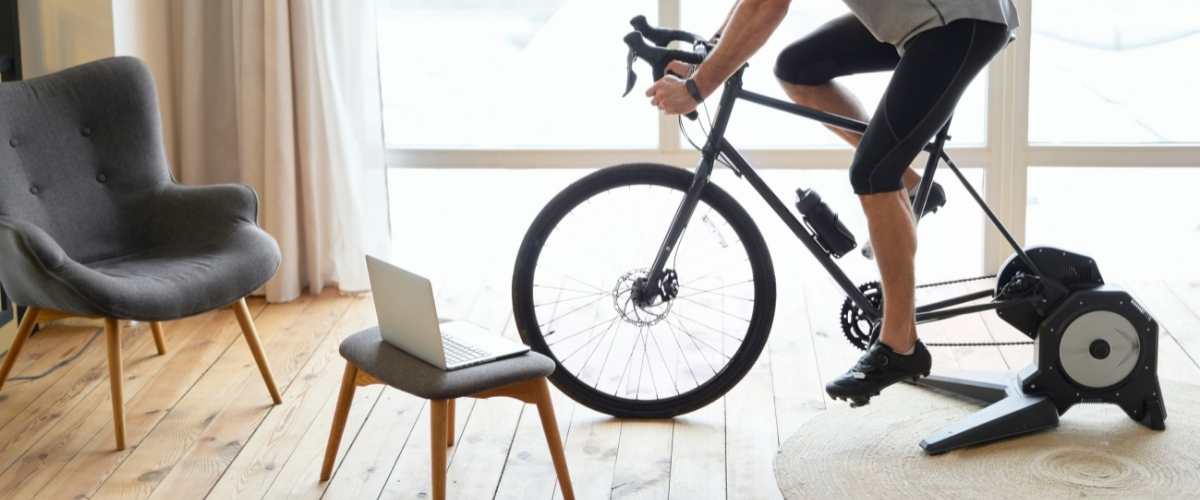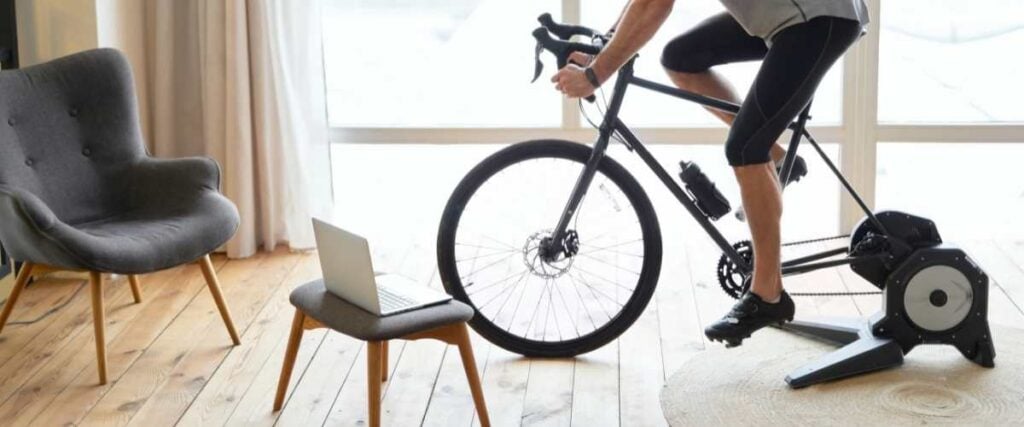 If you're a beginner, it's more practical to purchase a cost-efficient bike trainer first and then upgrade later once you know what you like and need. If you've never cycled indoors before, it's hard to know your preferences. But the more frequently you ride indoors, the more familiar you'll become with bike trainers, and you'll begin to develop some opinions.
For those who plan to cycle indoors with Vingo and bike trainers, here's a list of basic trainers under $500 that are compatible with the app:
If you don't want to change your speed manually on the screen while you ride using the Vingo app, you will also need to purchase a cadence sensor with these bike trainers.
Several smart trainers are also compatible with Vingo and don't require a cadence sensor, including:
As you're trying to decide which trainer is best for you, consider factors like:
How much you're willing to spend to get started?
Whether real-time workout feedback and social and virtual riding features are important to you. If so, you'll want to prioritize a trainer with app connectivity.
Whether the trainer supports your bike specs.
If you want tips on choosing a bike trainer, check out our quick guide to buying an exercise bike for more help.
What kind of maintenance does my bike trainer need?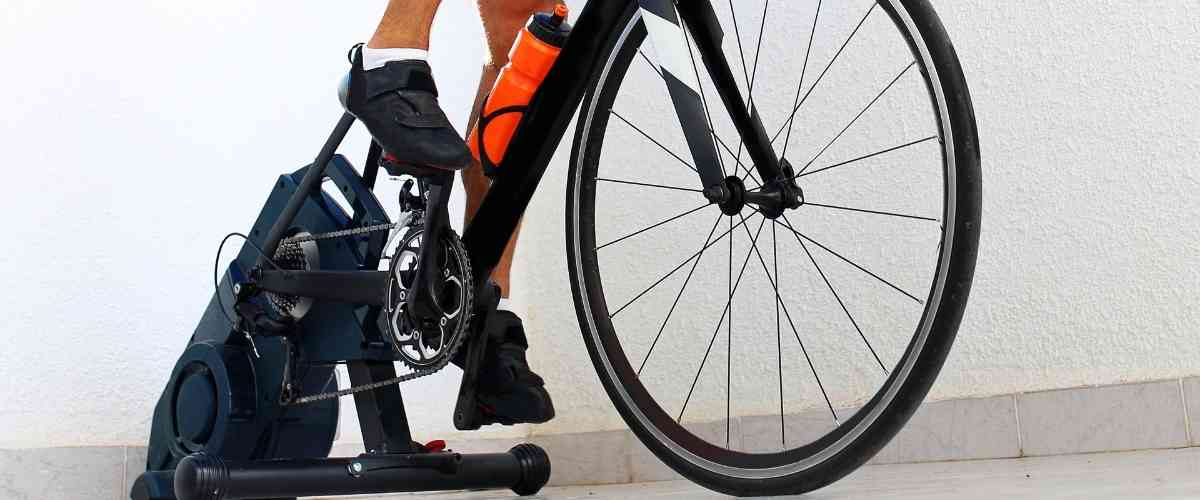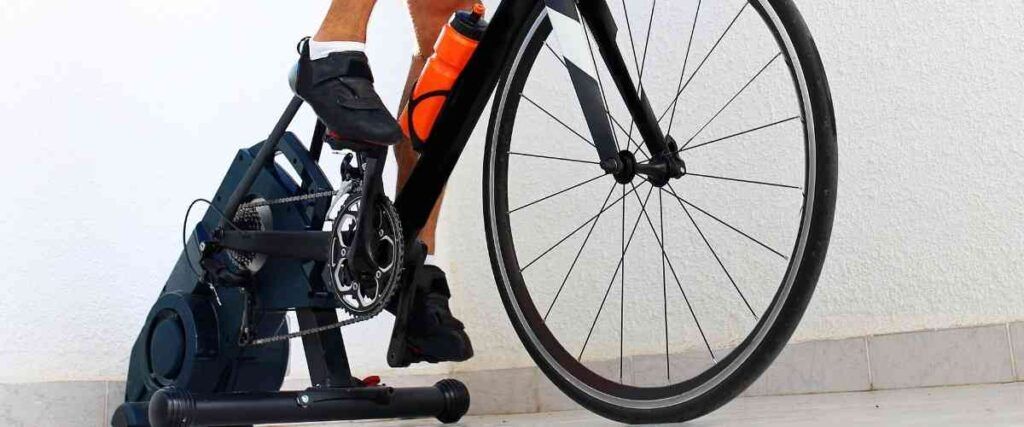 A bike trainer is an investment, whether you spend $80 or several hundred dollars. To keep it in excellent condition, there are a few simple maintenance tasks you can complete every once in a while.
Use a general cleaner that contains alcohol to clean the roller. Use a cloth to rub the cleaner on the roller gently.
Use drip chain lubricant to lubricate the L bolt (the bolt that tightens the resistance unit) and both sides of the rods that you fix your rear bike wheel to.
Periodically tighten the leg and mounting bolts to ensure that your stationary bike stand remains stable.
It's also good to store your bike trainer when you're not using it. This will help ensure that it stays in excellent condition and doesn't get damaged.
Check out more tips to care for your bike while riding indoors here.
How do I stay motivated on my indoor bike trainer?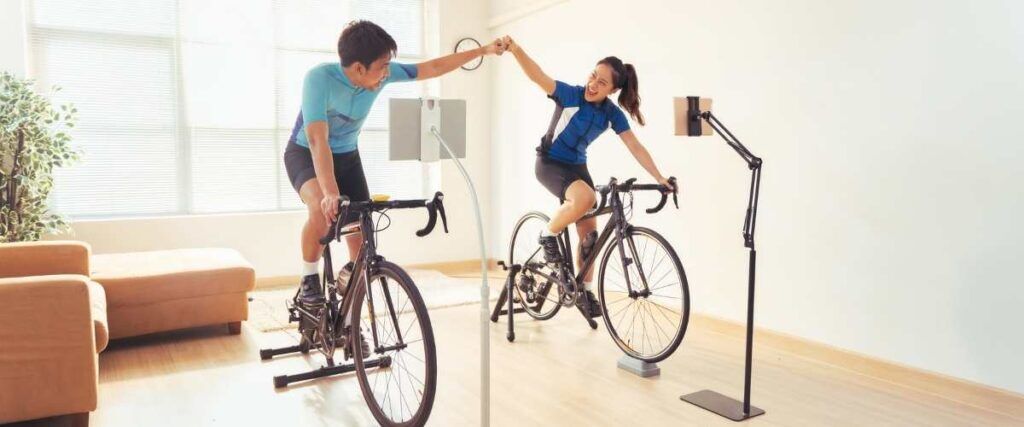 Of course, if you're new to indoor biking, it does take some getting used to! Unlike cycling outside, you can't feel the wind in your hair, and you're staring at a wall instead of the sights moving past you. It can take some time to get used to!
Many cyclists find that staying motivated is the main difference between biking outside and doing it inside. Indoor rides can be boring if you're not in the right headspace or you are cycling for hours while staring at a wall.
Fortunately, Vingo makes indoor biking exciting again with a virtual fitness experience that allows you to travel the globe, explore new places, make new friends, and achieve your fitness goals simultaneously! You don't have to have a top-line stationary bike stand to use Vingo. With the most basic setup, you can get started right now (for free!).
Although Vingo is the best way to stay motivated while on your bike trainer, the following tips can also help you remain focused and keep things in perspective:
Ride for 10 or 20 minutes instead of hours at a time.
Set goals for each ride.
Listen to music while you ride.
Reward yourself.
Make it a social event and ride virtually with friends or family.
Is there a free app for stationary bikes?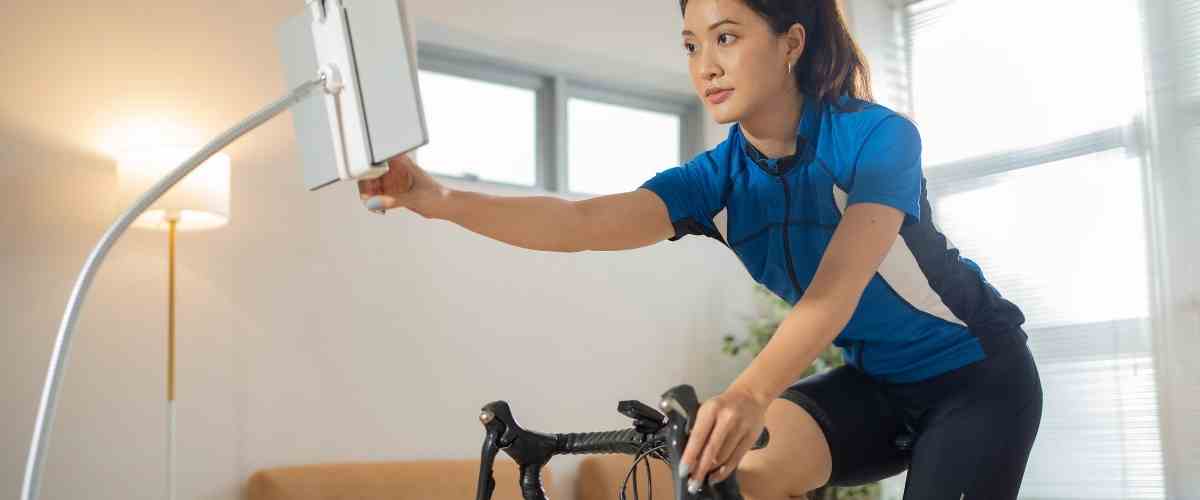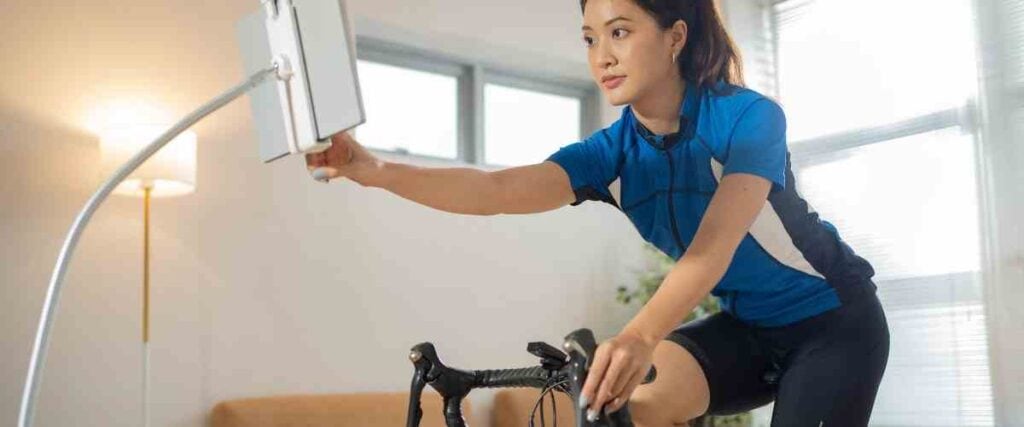 If you're looking for a freecycling app or the best app for stationary bikes, we recommend giving Vingo a try! It's compatible with any indoor bike, making it easy and convenient to get started right away. Plus, it's an inclusive online fitness community that's designed for cyclists of all experience levels and abilities. You can customize your route difficulty based on your goals and create your own fitness experience with a personalized avatar, a variety of exciting cycling routes, and the ability to connect and chat with other cyclists on Vingo. Best of all, Vingo is completely free!
Key takeaways:
A stationary bike stand (or bike trainer) is one of the most convenient ways to cycle indoors. You'll need to consider several factors before buying, but the setup is simple, and
Vingo
can help make your indoor cycling experience fun and exciting!