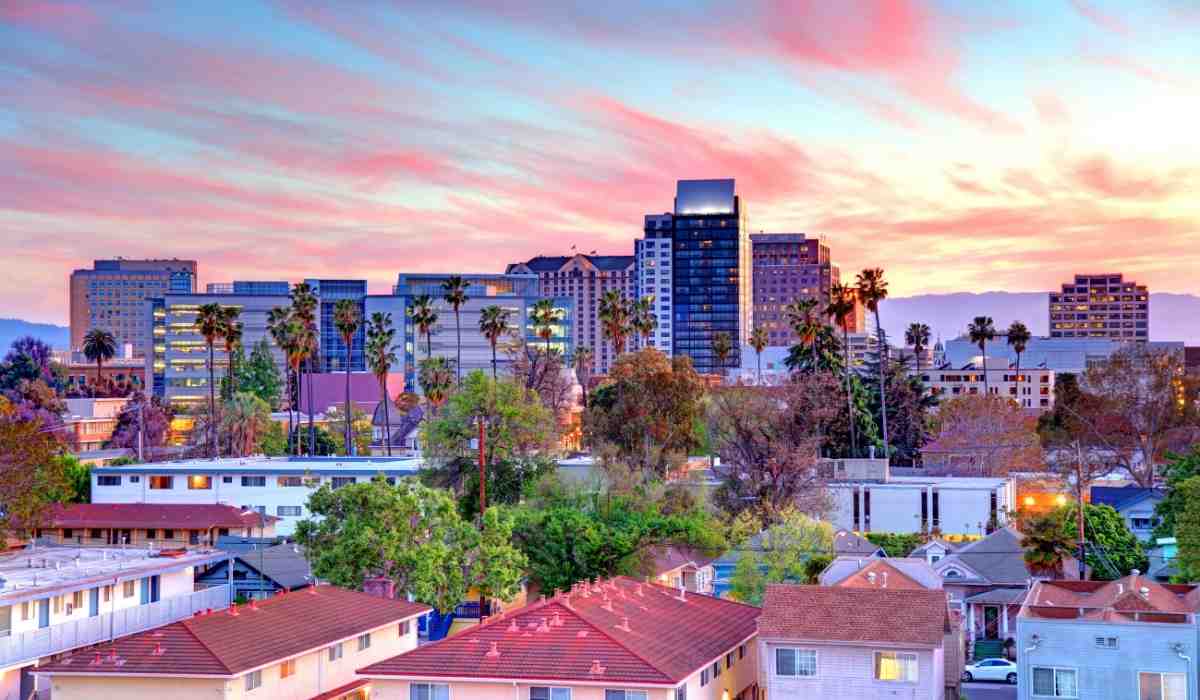 Top 10 Running Trails in San Jose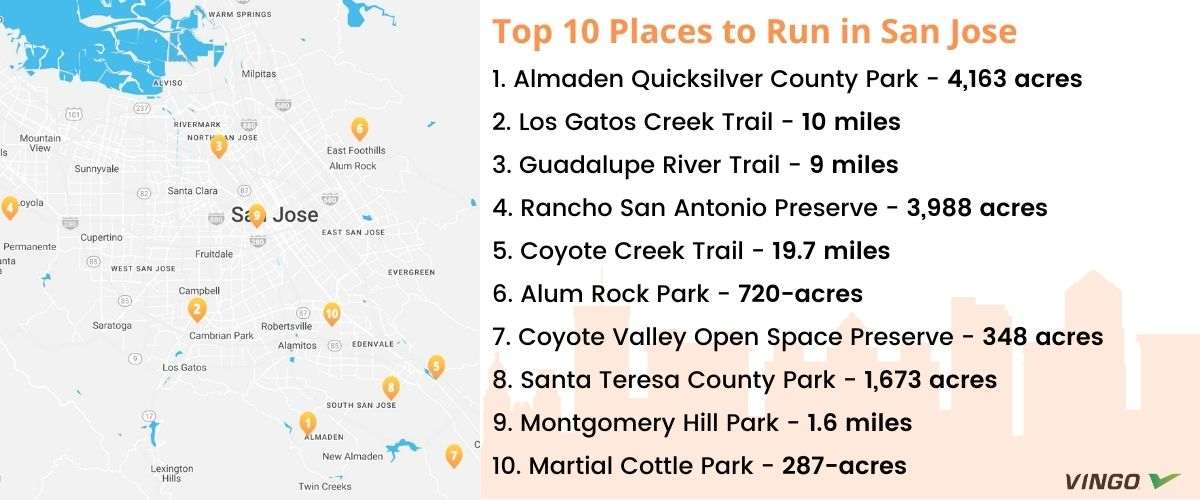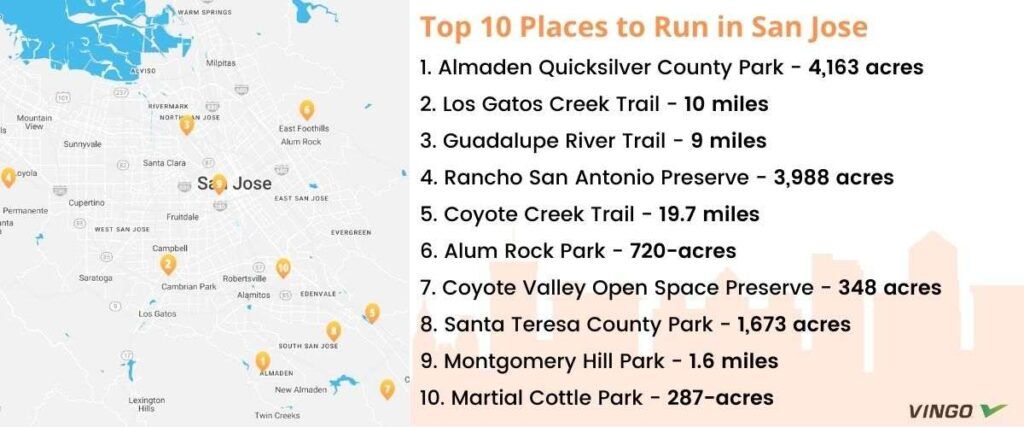 San Jose is a bustling city in Silicon Valley well-known for its beautiful natural landscape, nearly perfect weather, and pet-friendly community. It's also home to many fantastic natural areas and city trails for runners of all skill levels. Take a peek at these top 10 places to run in the San Jose area.
1. Almaden Quicksilver County Park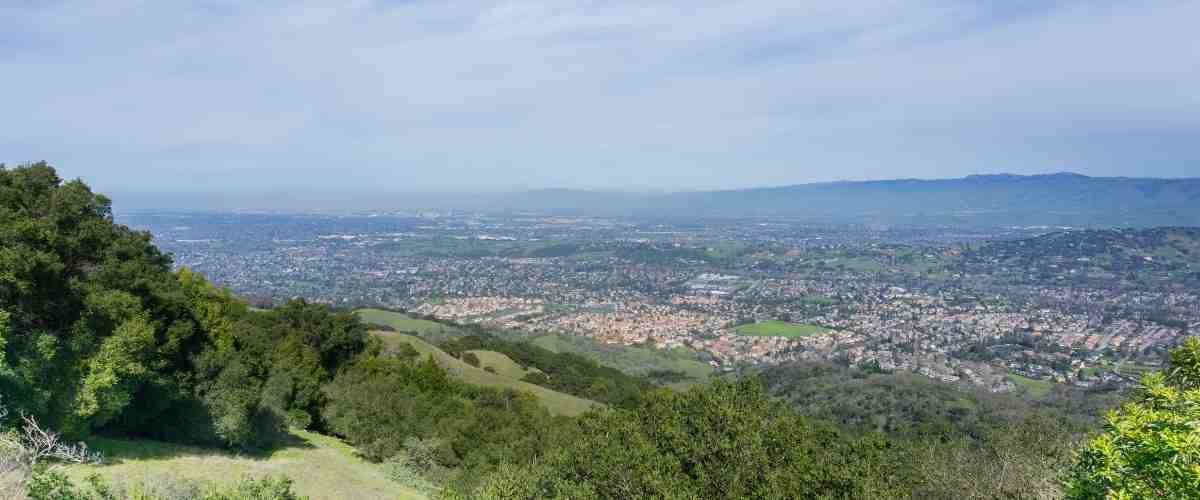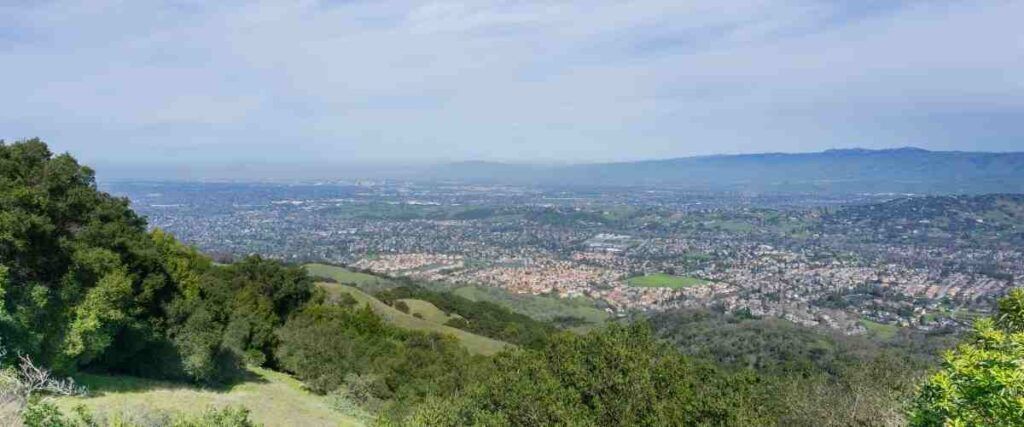 Almaden Quicksilver County Park is a stunning 4,163-acre park that was once home to mercury mines. Fascinating remnants from the mining area offer a peek into the past, and the hilly landscape provides an excellent workout for runners. With more than 37 miles of hiking and running trails, Almaden Quicksilver County Park is a popular way to enjoy the outdoors near San Jose. Bring extra water as the only potable water sources in the park are at the Hacienda and Mockingbird Hill entrances. The trails may be closed after heavy rains due to dangerous conditions, so visit the park's website before you head out, especially if it's been very rainy.
Tips: If you're interested in learning more about the area's mining history, check out the Almaden Quicksilver Mining Museum, located within Almaden Quicksilver County Park.
2. Los Gatos Creek Trail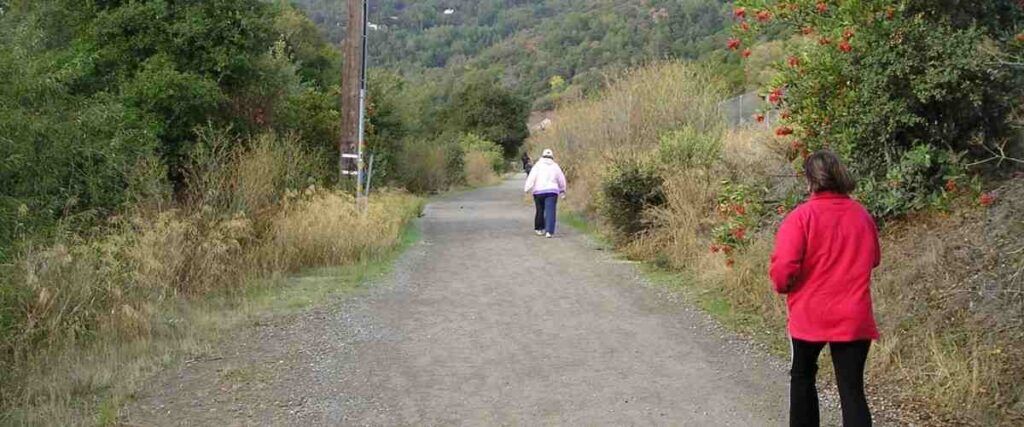 Los Gatos Creek Trail is a 10-mile running and biking path. It begins about 3 miles south of San Jose and meanders into the hills of Los Gatos. For parts of the trail, you can run on a paved or unpaved surface on either side of the creek. If you run north to south, the gradual 500-foot climb will take you through several scenic areas, including Campbell Park, Los Gatos Creek Park, Vasona Lake County Park, and downtown Los Gatos. The route then heads into the hills before ending at Lexington Reservoir.
Tips: The Los Gatos Creek Trail also connects to the 273-acre St. Joseph's Hill Preserve and the scenic Jones and Flume Trail, which offers 4.1 more miles of trail for running.
3. Guadalupe River Trail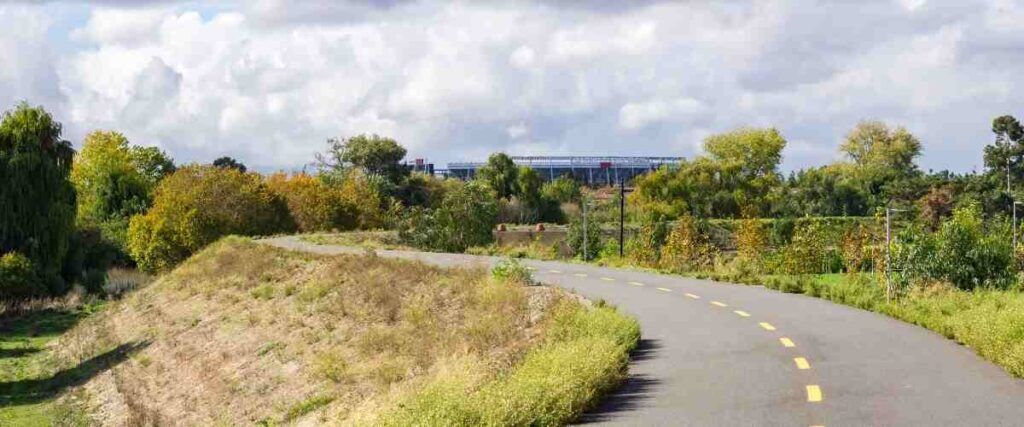 The Guadalupe River Trail is a 9-mile trail that follows the Guadalupe River from downtown San Jose to the San Francisco Bay. As you run this route, you'll pass through the beautiful Guadalupe River Park downtown, through Silicon Valley, and once you reach the bay area, you can connect to the Alviso Park trails. Of course, this general area also has plenty of great places to grab a bite to eat or a refreshing drink after your run, so make sure to stick around afterward!
Tips: Cool down after your run with a walk through the Guadalupe Gardens Heritage Rose Garden, located at Guadalupe River Park. It's a stunning collection of rose varieties, and there's no fee for admission.
4. Rancho San Antonio Preserve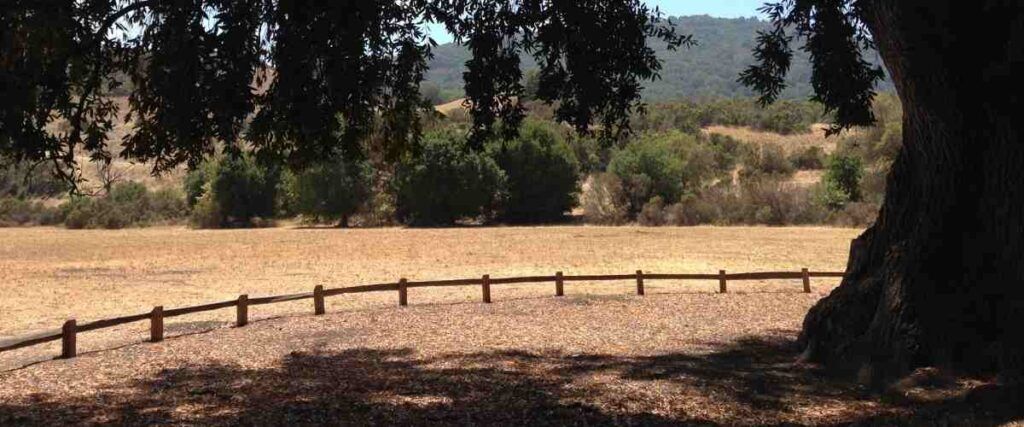 The Rancho San Antonio County Park & Open Space Preserve is a 3,988-acre open space preserve, offering more than 25 miles of trail throughout it. One of the more popular running routes in the preserve is the Wildcat Loop Trail. This 3-mile loop follows a creek into a canyon and climbs up to gorgeous open meadows full of colorful wildflowers in the spring. From there, the trail loops back around to Deer Hollow Farm, where you can stretch while enjoying magnificent views of Mount Tamalpais and Mount Hamilton. The only downside of running at this preserve is pets are not allowed here, so you'll have to leave your dog at home.
Tips: If you want a more challenging run through rugged terrain, try the 3.7-mile Stephen E. Abbors Trail up Black Mountain. If you make it to the top, you'll enjoy terrific views of the Bay Area and the western foothills.
5. Coyote Creek Trail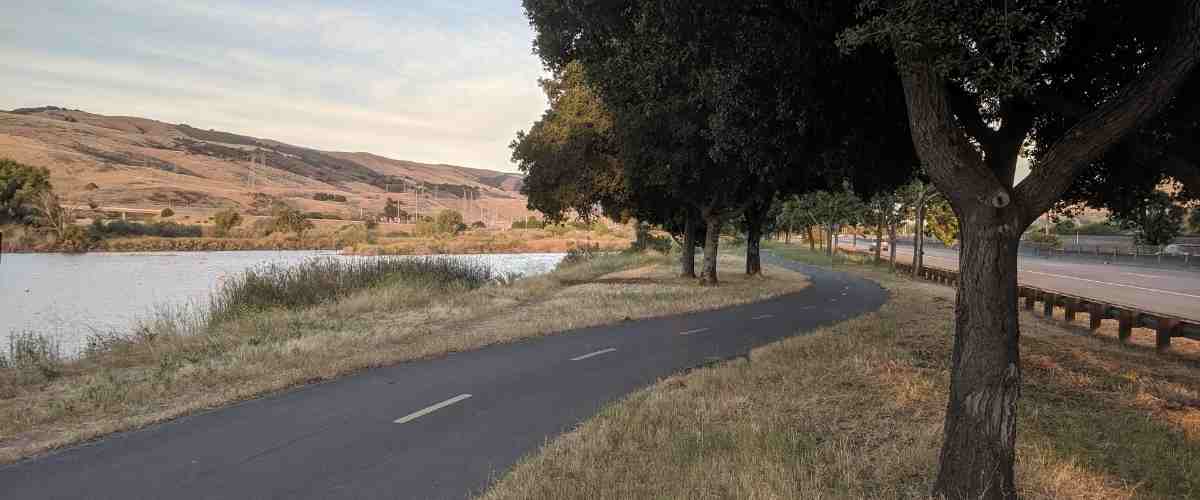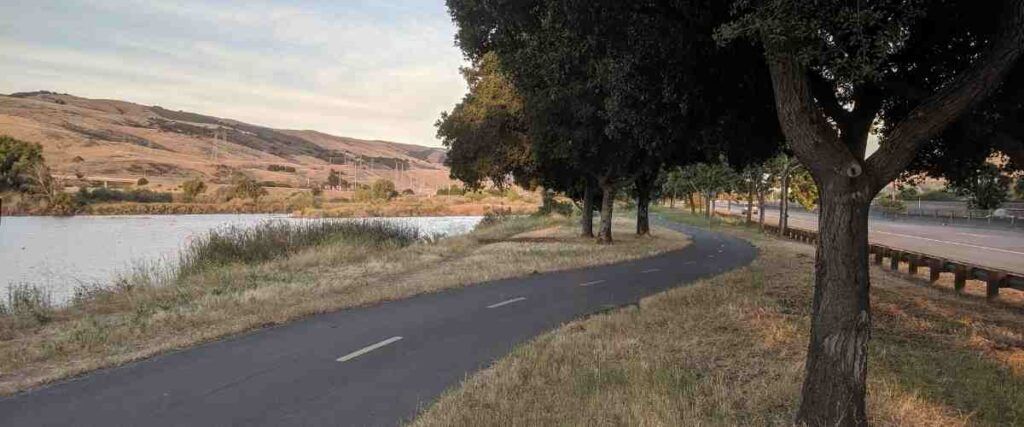 The Coyote Creek Trail is a 19.7-mile trail that extends from the bay to the southern boundary of San Jose. The path is separated into three parts: the Northern Reach (1.4 miles), the Central Reach (0.5 miles), and the Southern Reach (17.8 miles). Although the sections are not connected, they offer scenic views of the waterway and stretch through both rural and urban settings. Part of the trail also runs through Hellyer County Park, a family-friendly park offering a playground, splash pad, lake, and an Olympic-size velodrome (an open-air arena for track cycling).
Tips: There's also plenty of public art along this route, so keep your eyes peeled for that and enjoy it!
6. Alum Rock Park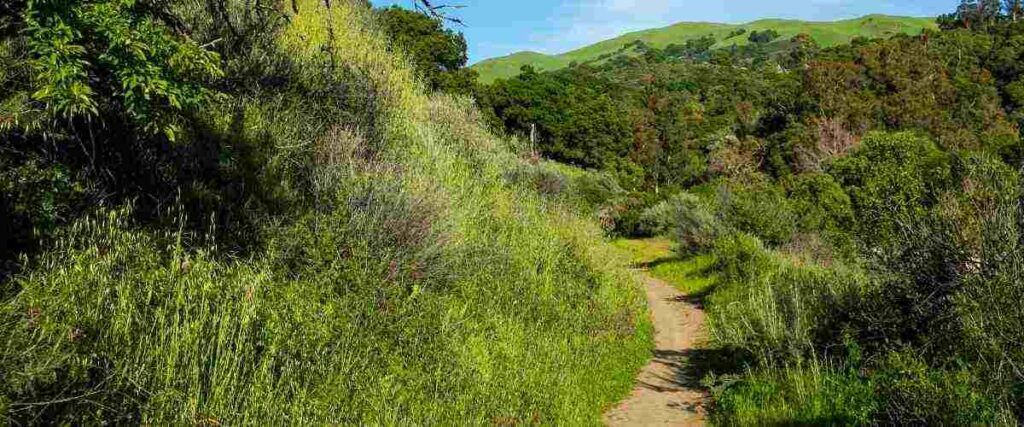 Alum Rock Park is a 720-acre park with about 13 miles of rugged trails for runners to enjoy. It's tucked in the Alum Rock Canyon in the foothills of the Diablo Mountain Range. The 4.3-mile South Rim Trail is one of the most popular trails in the park, featuring plenty of shady trees (perfect for a hot day) and the remnants of an old mineral spring spa. Alternatively, the Penitencia Creek Trail and North Rim Trail Loop is another popular route. This 3.6-mile trail takes you along Upper Penitencia Creek and continues onto the North Rim Trail after passing the Alum Park Science and Nature Center.
Tips: Since Alum Rock Park is a protected wildlife sanctuary, no dogs are allowed. There is also a parking fee for all parkgoers.
7. Coyote Valley Open Space Preserve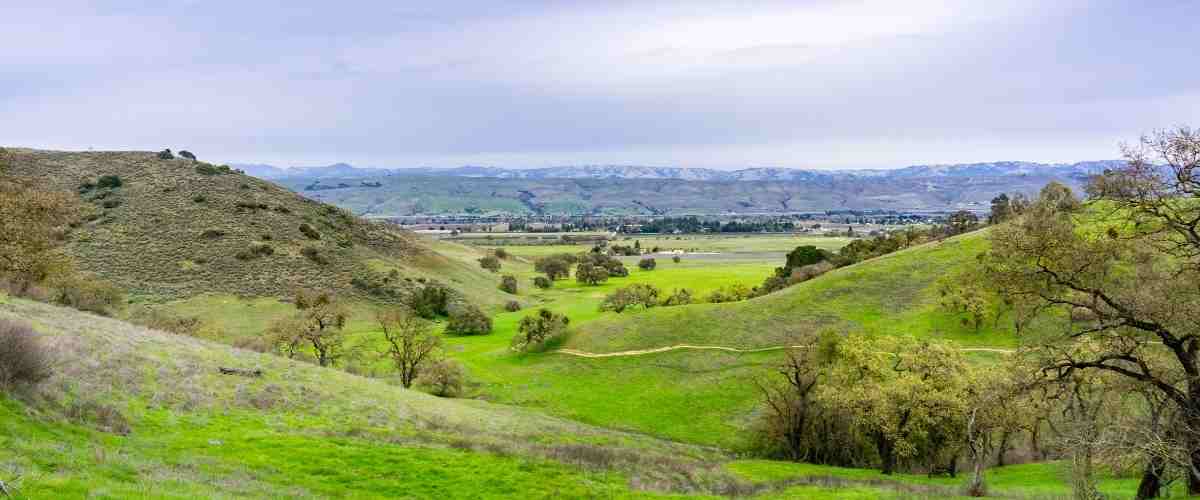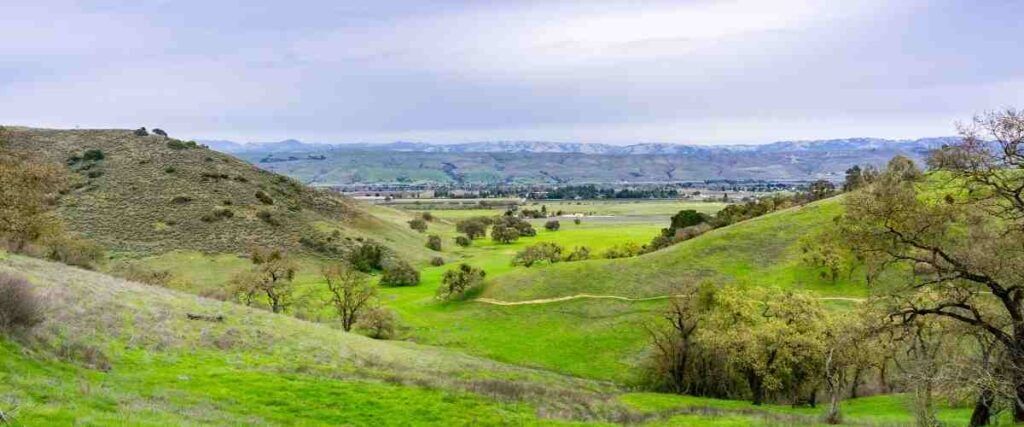 The Coyote Valley Open Space Preserve encompasses 348 acres, about 20 miles from San Jose. If you're looking for an escape from the city, this wilderness area is a great place to run. The 4-mile Arrowhead Full Loop Trail is a challenging but rewarding route, full of gorgeous scenery and local wildlife. You'll pass through rare serpentine rock outcroppings, grasslands, and oak forests as you run this trail. You're also likely to catch glimpses of eagles, turkey vultures, hawks soaring through the sky above you, and mule deer and bobcats roaming the area.
Tips: There are no water fountains at this preserve, so you'll want to pack plenty of extra water just in case you need it!
8. Santa Teresa County Park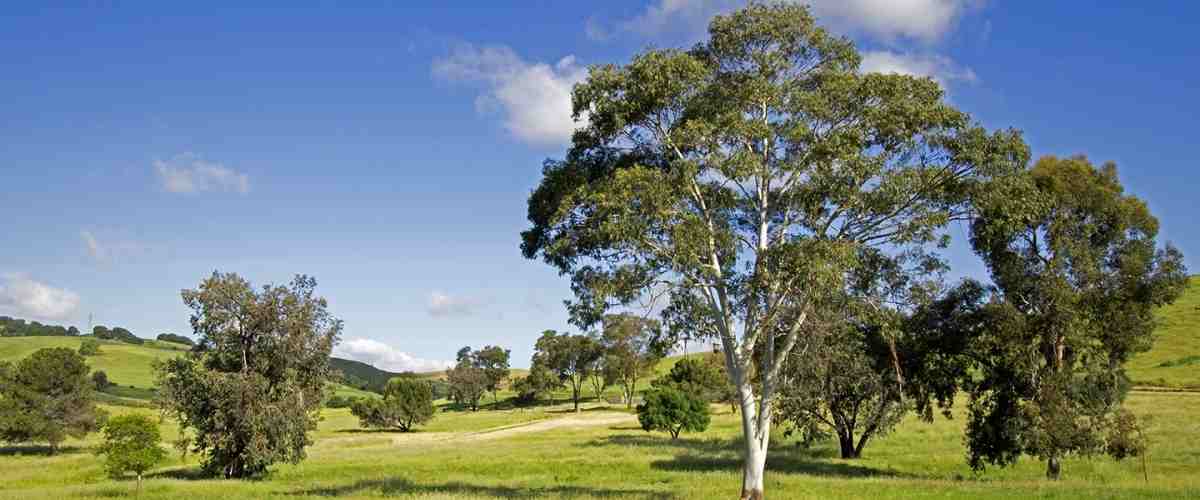 The Santa Teresa County Park is tucked in the Santa Teresa Hills, 10 miles south of downtown San Jose. It's a 1,673-acre park that offers breathtaking views and secluded valleys while still offering the convenience of being close to the city. One very highly-rated route at Santa Teresa County Park combines the Joice, Bernal Hill, and Norred Loop for a scenic 3.1-mile run. The trail features a good balance of flat areas and steep inclines to keep you challenged without it being too strenuous. Plus, the views are gorgeous!
Tips: This route is not very shady, so definitely bring a hat, sunscreen, and lots of water, especially if you're running it during the summer months.
9. Montgomery Hill Park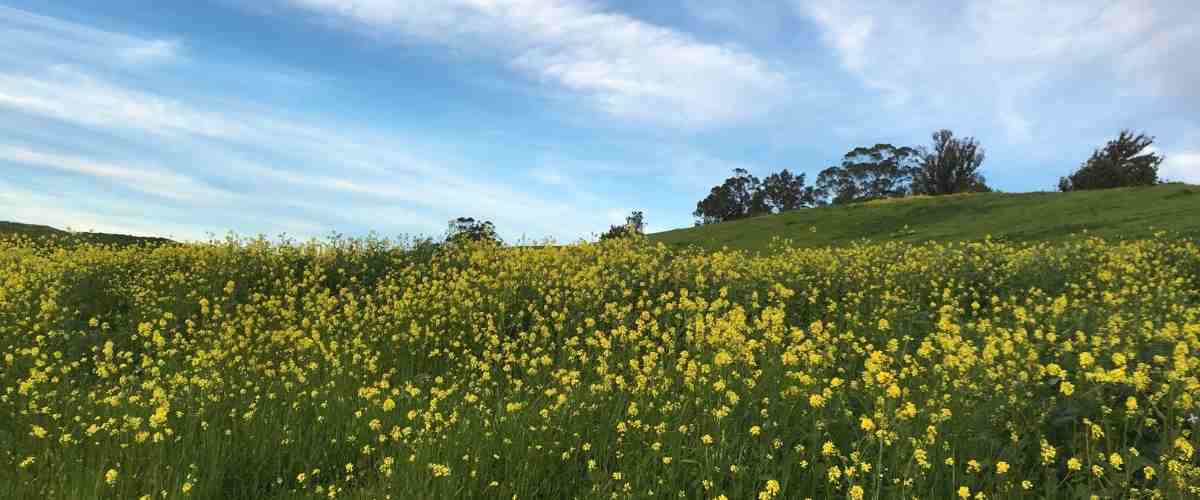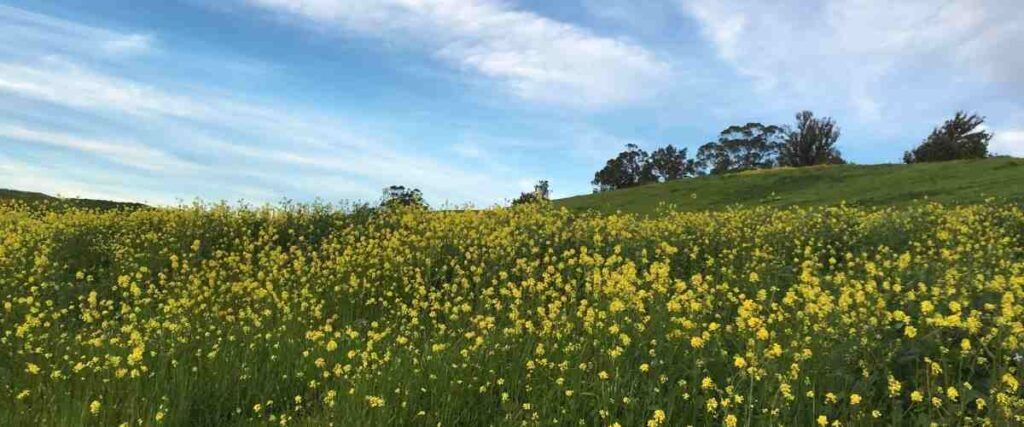 Montgomery Hill Park sits above Evergreen Valley College in the East Foothills of San Jose. It's home to 0.4 miles of unpaved trail, and what it lacks in mileage, it makes up for in scenic natural beauty. The stunning landscape is made up of natural grasslands, oak trees, and vivid wildflowers during the spring for a peaceful and serene running environment. The trail is very hilly, so be prepared to do some climbing and make sure you take a trip to the bathroom before you head out to the park. There are no public bathrooms available.
Tips: This trail system links to Evergreen Creek for 1.2 additional miles of trail running along the creek.
10. Martial Cottle Park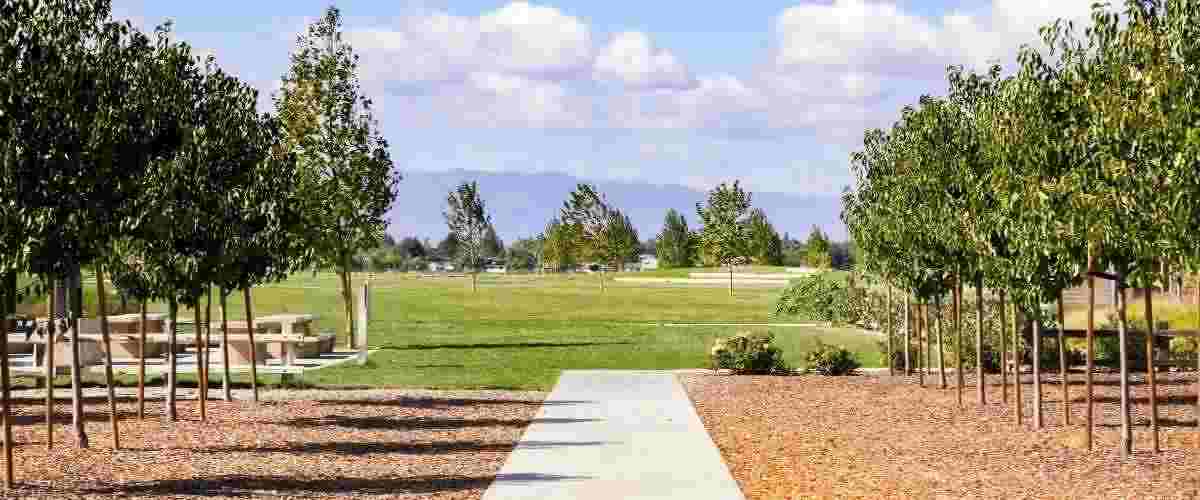 The Martial Cottle Park is one of the newest urban parks in the area, featuring trails, green space, picnic areas, and a visitor center where you can learn more about the history of the land. (It used to be the Martial Cottle Family Ranch, but the family donated their land, and now it's a public park.) The 287-acre park is home to more than 3 miles of paved trails, including the Martial Cottle Park Loop. A gentle and relatively flat 2.4-mile trail, this route is perfect for beginners, parents pushing strollers while they run, or anyone who wants an easy and enjoyable jog.
Tips: Want to learn more about the agricultural history of Santa Clara Valley after your run? Download the Agents of Discovery app on your phone and try your hand at the Martial Cottle Mission. It's a free educational game you can play while you walk along the paved pathways at Martial Cottle Park. If you complete the mission, you'll win a prize!
Interested in another city?
Discover the best cities to run in the US: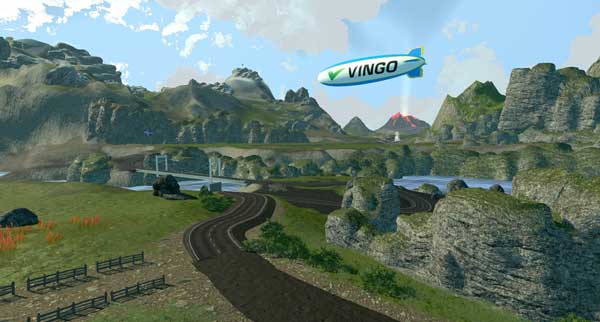 References:
Photo Sources:
Elf, CC BY-SA 4.0, via Wikimedia Commons
Runner1928, CC BY-SA 3.0, via Wikimedia Commons
Ikluft, CC BY-SA 4.0, via Wikimedia Commons
Melissa McMasters, CC BY 2.0, via Wikimedia Commons
Pacific Southwest Region USFWS from Sacramento, US, Public domain, via Wikimedia Commons