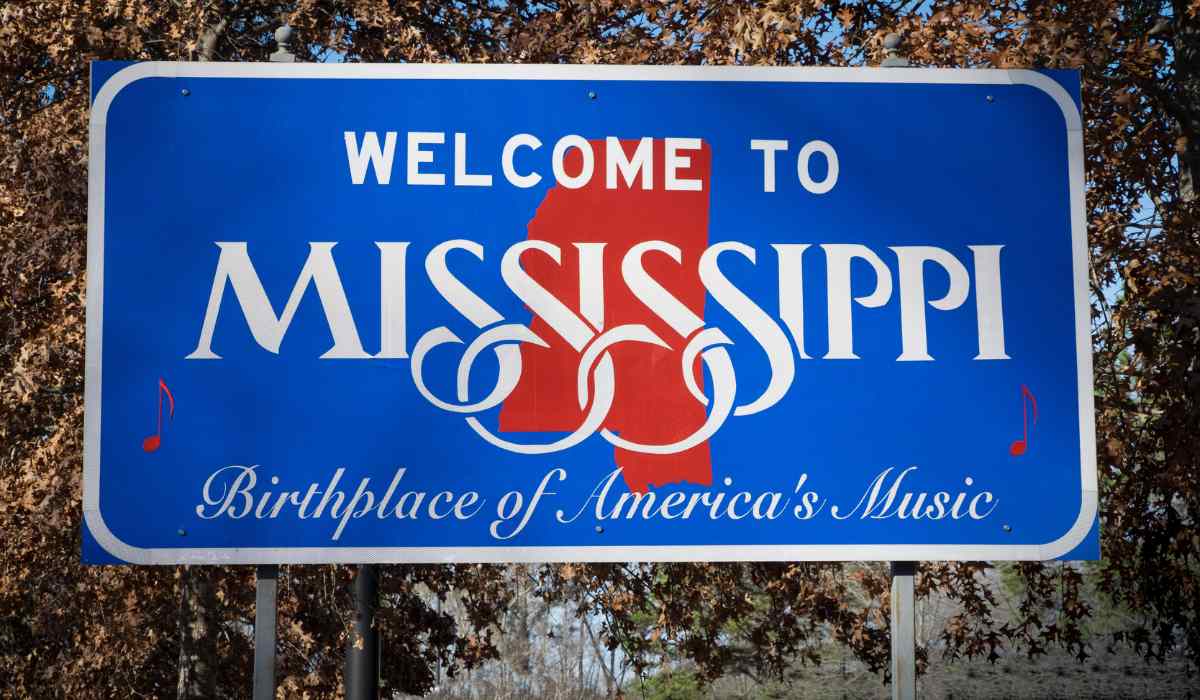 Top 10 Bike Trails in Mississippi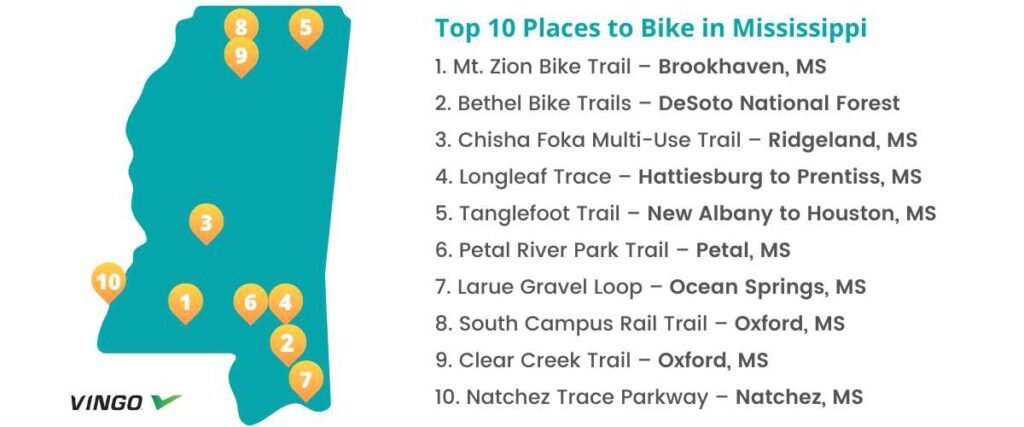 Mississippi is a hidden gem full of incredible bike trails. As you cycle them, you'll experience the history, culture, and beautiful landscapes of the Magnolia State. With various urban, suburban, and mountain biking routes to explore, here are 10 of the best bike trails in Mississippi.
1. Mt. Zion Bike Trail – Brookhaven, MS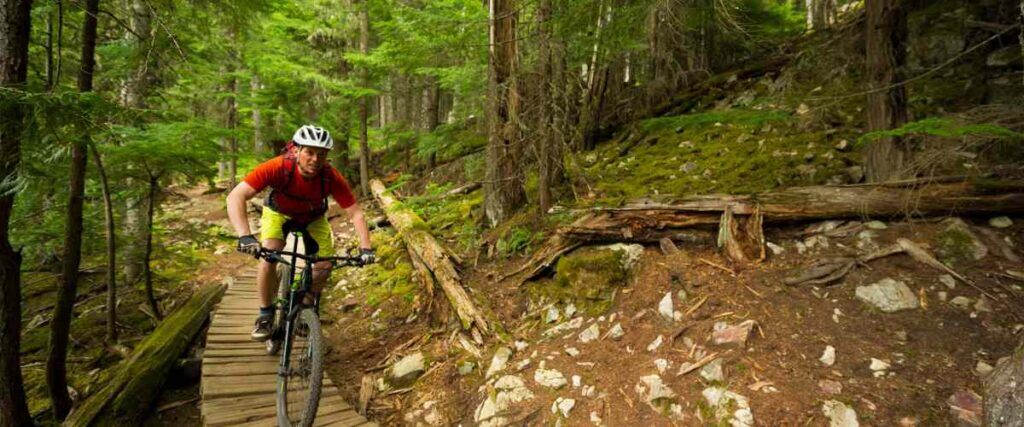 The Mt. Zion Bike Trail is one of the state's most popular mountain biking trails. This exciting 7-mile singletrack trail is fast and challenging, featuring several wooden features and dirt berms, offering plenty of fun for cyclists. Although it's primarily intended for experienced mountain bikers, beginners can enjoy it too by taking advantage of the beginner loop and the less challenging trail offshoots. You'll also enjoy the trail's well-maintained bathrooms, picnic tables, and pavilions, with a fridge to keep your drinks cold.
Tips: The Mt. Zion Bike Trail is just a 60-minute drive from Jackson, Mississippi's state capital, making it an ideal side trip while you're in the area.
2. Bethel Bike Trails – DeSoto National Forest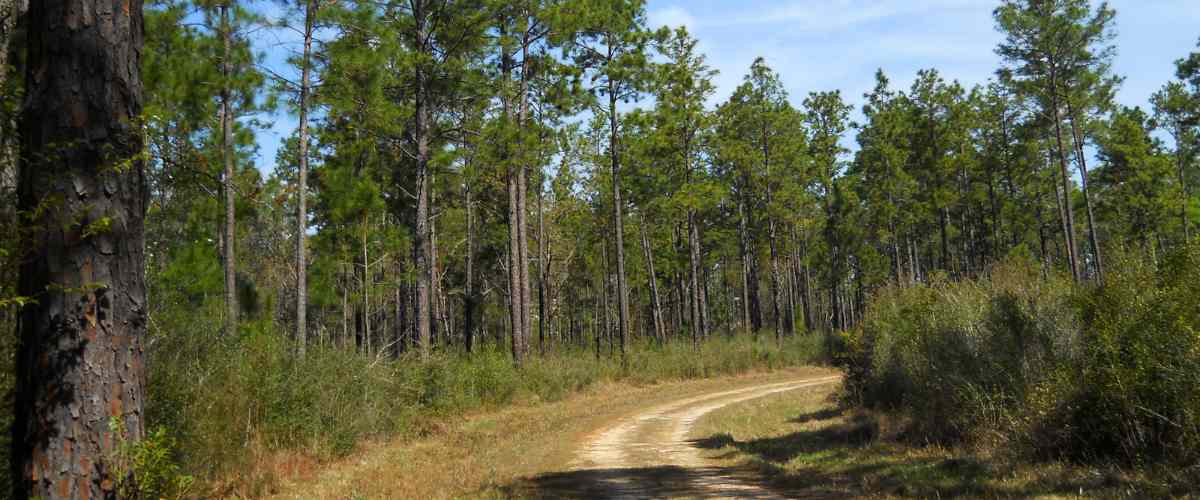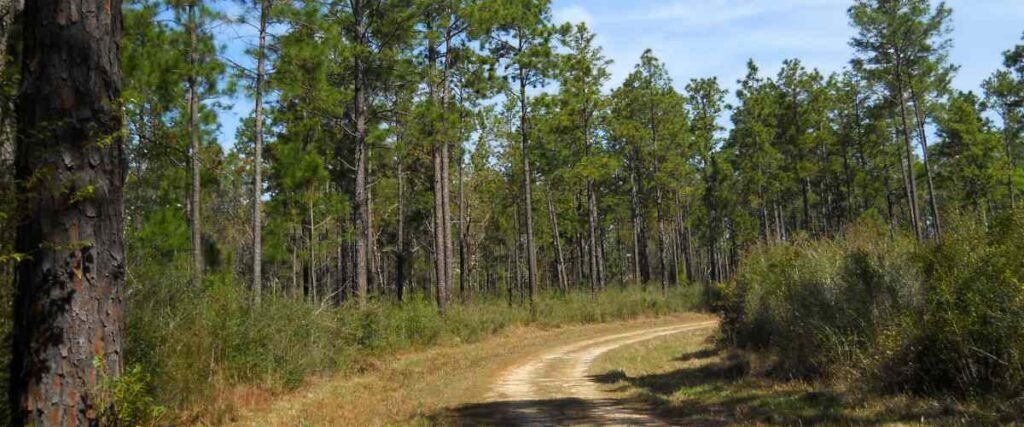 The Bethel Bike Trails are a network of trails in the DeSoto National Forest near Biloxi, including:
Badlands
Briar Patch
Couch Trail
Pine Lizard and South Pine Lizard
South Bethel
Turtle Back Trail
These trails offer an exciting way to experience the gulf coast area on two wheels. They're mostly singletrack but also feature fire and jeep trails. Although they're primarily flat, they feature tight, twisted turns through the trees of the forest and scenic creekside stretches. Just bring plenty of water if you bike here in the summertime. It will get hot!
Tips: Be prepared to ride on a variety of surfaces, including sand and hard-packed dirt.
3. Chisha Foka Multi-Use Trail – Ridgeland, MS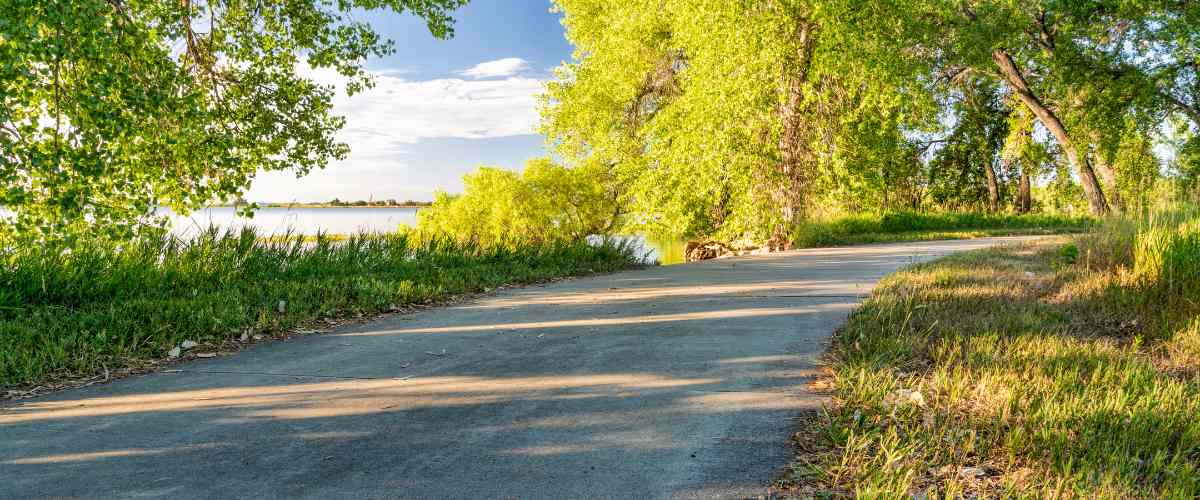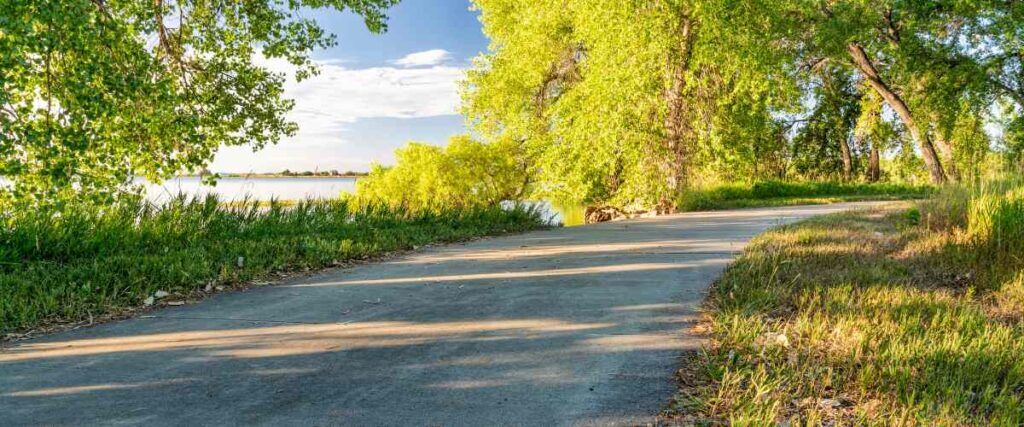 The Chisha Foka Multi-Use Trail is a paved, 10-mile trail and a protected green space in Mississippi. Named to honor the Choctaw heritage of the region, the route starts on the shore of the Ross Barnett Reservoir and makes its way into the forest, home to the area's many beautiful hardwood and pine trees. As the trail rolls along, it parallels the Natchez Trace Parkway, another popular route in the area, and features several hills for a moderately difficult ride.
Tips: At mile marker 104.5, you can also explore the Bill Waller Craft Center, home to the Craftsmen's Guild of Mississippi. This unique spot has a retail Gallery, special events venue, classrooms, studios, and a visitor information desk where you can learn more.
4. Longleaf Trace – Hattiesburg to Prentiss, MS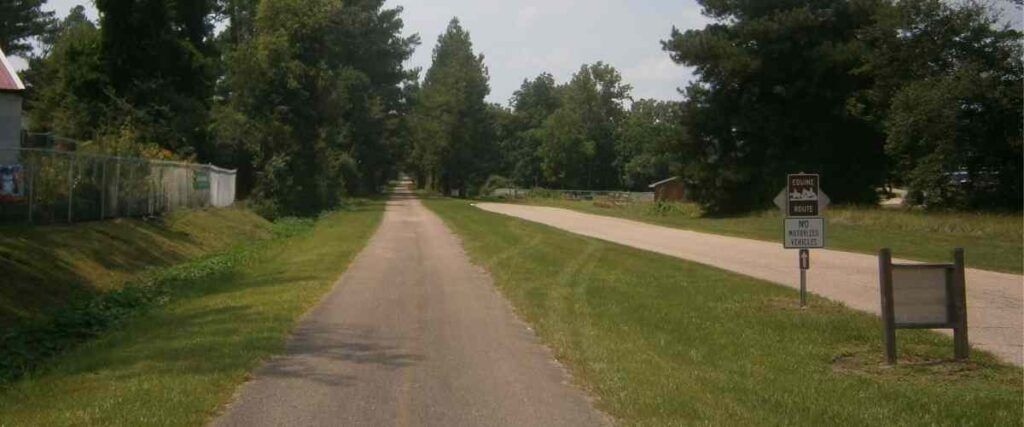 The Longleaf Trace is a well-maintained and gorgeous 44-mile trail that stretches along a portion of the abandoned Mississippi Central Railroad. A family favorite, this route is full of Southern charm, featuring five small towns offering overnight camping areas, live music, appealing shops, and plenty of restaurants where you can refuel with delicious Southern dishes. The trail also winds through pine forests and wetlands, offering a picturesque view of the area's natural beauty.
Tips: There are plenty of rest areas and shelters along Longleaf Trace, making it ideal for families and groups who need to stop often.
5. Tanglefoot Trail – New Albany to Houston, MS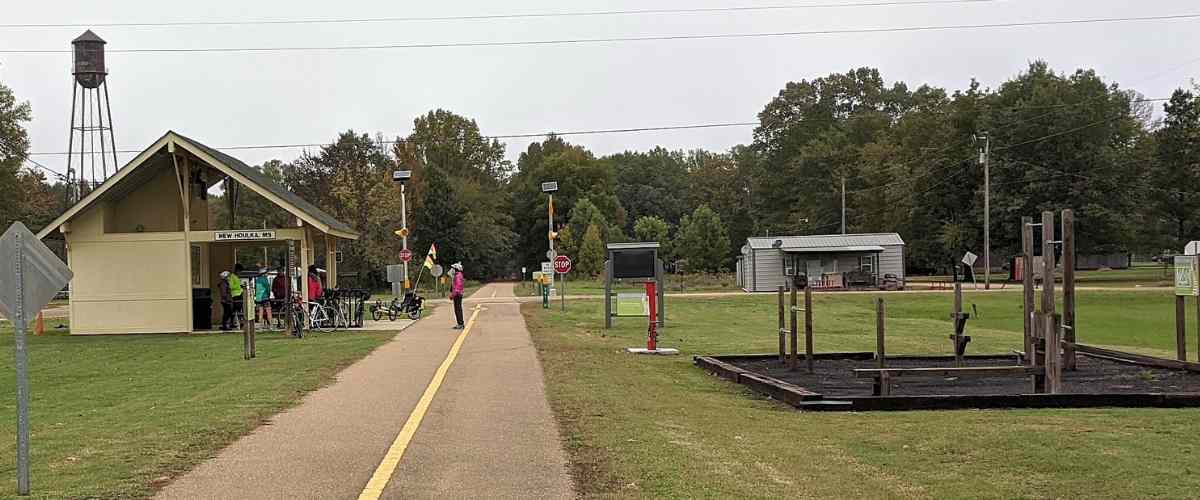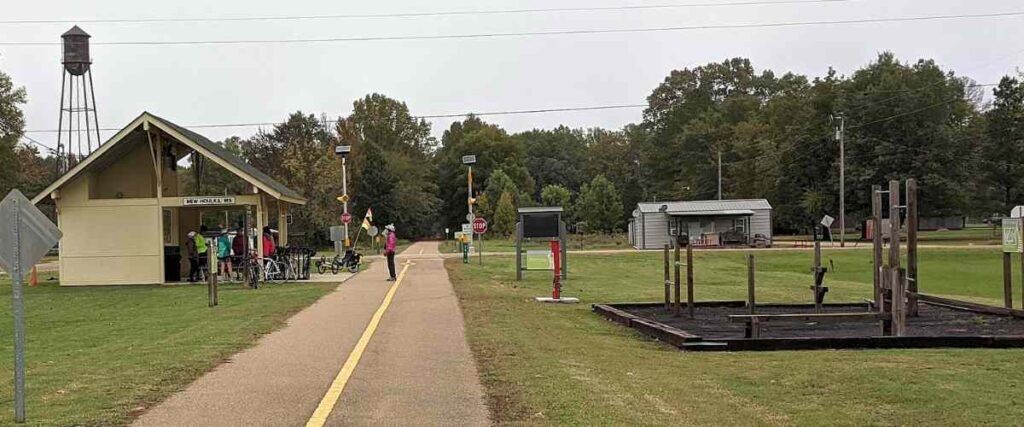 The Tanglefoot Trail is Mississippi's longest rail trail, featuring a 43.6-mile route through the hardwood forests and foothills of the Appalachian Mountains. Historically used by the Chickasaw Native American Tribe, the trail was once known as the "King's Highway" in honor of the last Chickasaw king. As you bike this magnificent trail, you'll pass through several landscapes, including trees shrouded in kudzu, beautiful meadows, wetlands, and quiet towns. Whether you make it a multi-day or 2-hour excursion, exploring the Tanglefoot Trail via bike is always a fantastic adventure.
Tips: The trail has three main entrance points and four stopping points with amenities for cyclists.
6. Petal River Park Trail – Petal, MS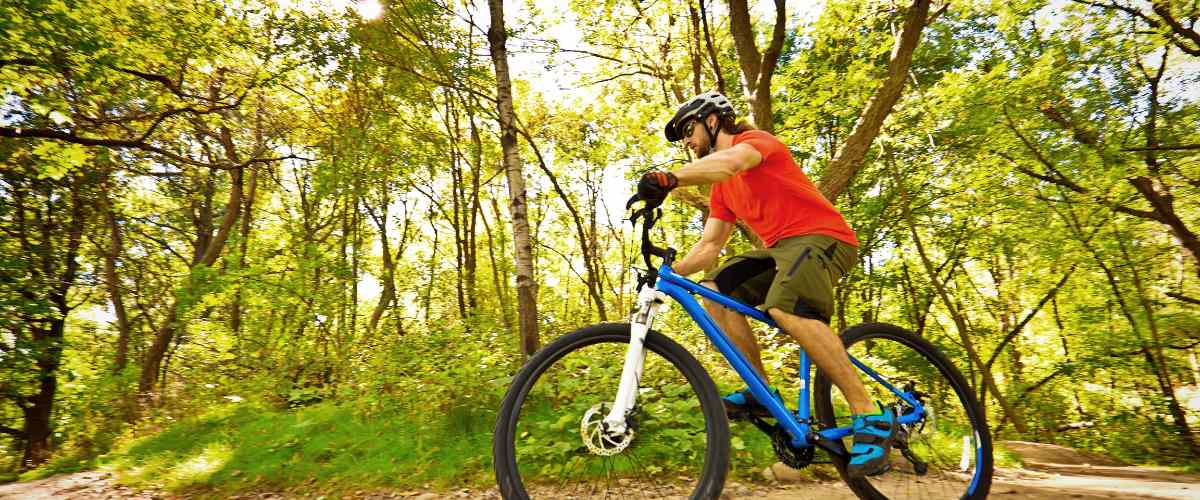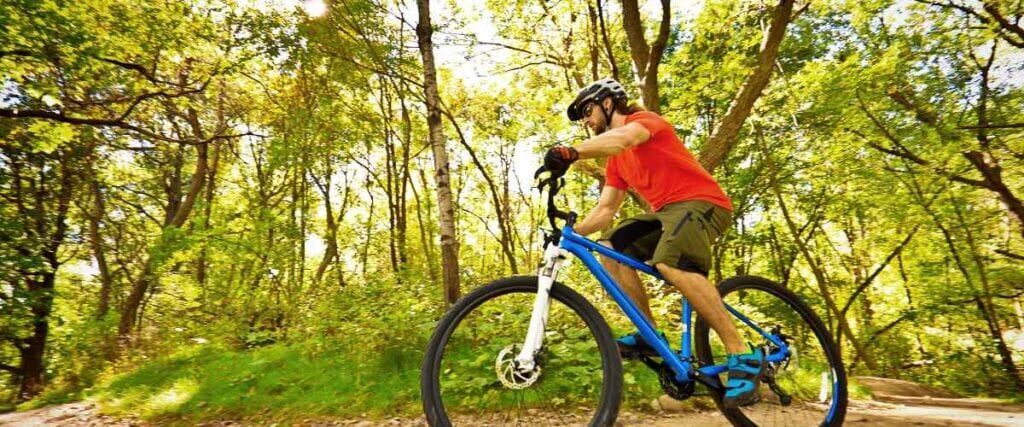 The Petal River Park Trail is a newer mountain biking trail at Petal River Park, one of the area's best-kept secrets. The park is in the city of Petal, part of the Hattiesburg metro area, and features 70 acres of green space home to miles of mountain biking trails, walking trails, and forested hiking areas. With plenty of space to ride, the mountain biking trails wind through a gum lagoon and wrap around three different ponds for an exhilarating adventure. You'll also find plenty of technical features and wooden obstacles on these trails, offering a challenging and fun place to ride.
Tips: This park also has picnic spots and large fields ideal for Frisbee and other outdoor activities.
7. Larue Gravel Loop – Ocean Springs, MS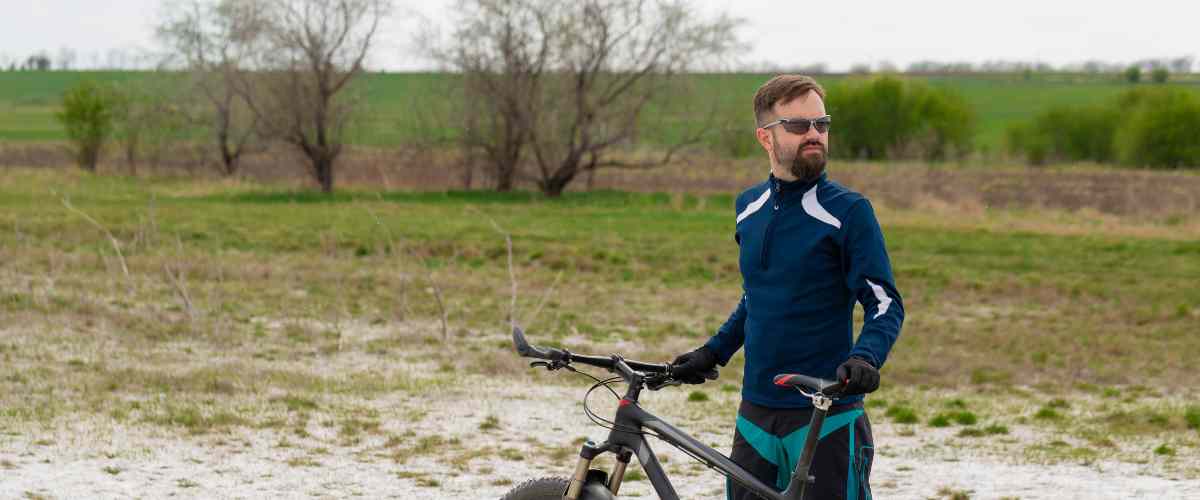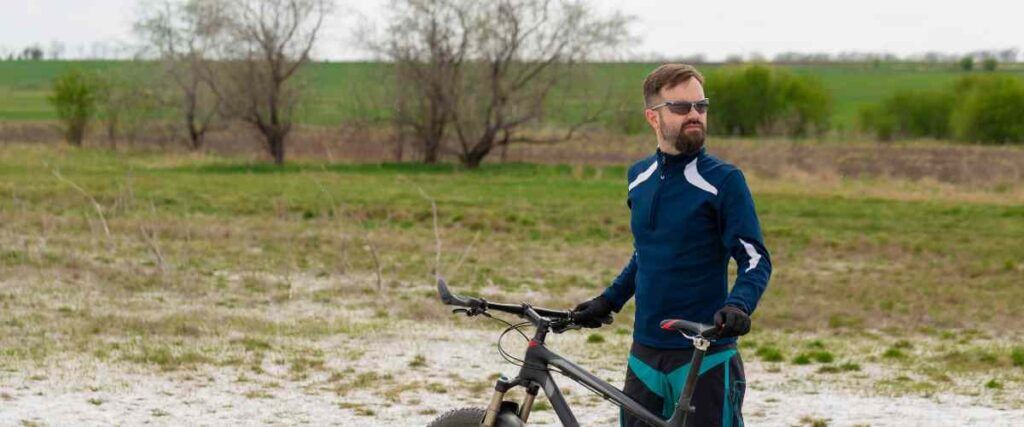 The Larue Gravel Loop is a 15-mile gravel trail that's extremely popular among locals and out-of-state visitors. Located on the Gulf Coast, this loop trail traverses through the DeSoto National Forest, crossing bubbling creeks and encompassing the gorgeous natural landscape and native animals along the way. Although the route is gravel, it's still tame enough for a road bike, and cyclists of all experience levels will enjoy it.
Tips: Members of the Gulf Coast Bicycle Club bike here often, so if you're looking for a group to cycle with, you may want to reach out via Facebook to find some riding buddies.
8. South Campus Rail Trail – Oxford, MS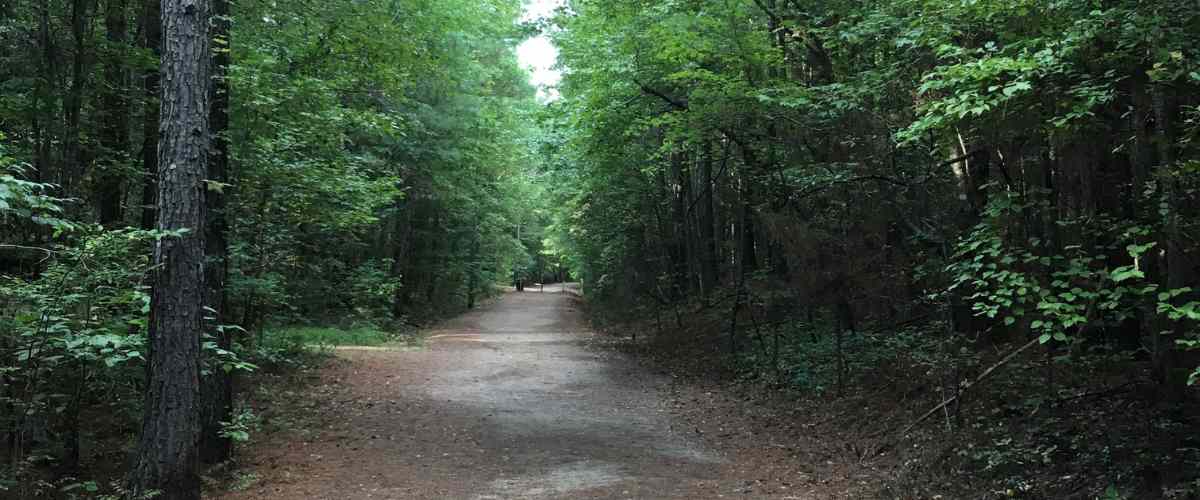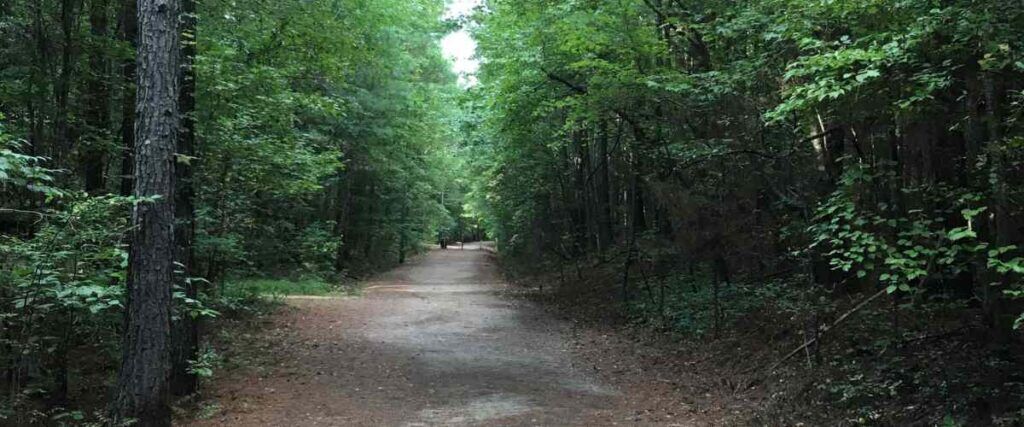 The South Campus Rail Trail is a popular unpaved running and biking route that links several trails in the college town of Oxford, Mississippi. The path begins at the University of Mississippi and offers a 5.6-mile out-and-back route trip to Thacker Mountain Road. While you bike, you'll enjoy the shade from the hardwood forest canopy, and you're likely to run into several other cyclists along the way, as this route is popular among the Oxford Cycling Club members.
Tips: Several side trails off the South Campus Rail Trail offer additional singletrack routes to explore.
9. Clear Creek Trail – Oxford, MS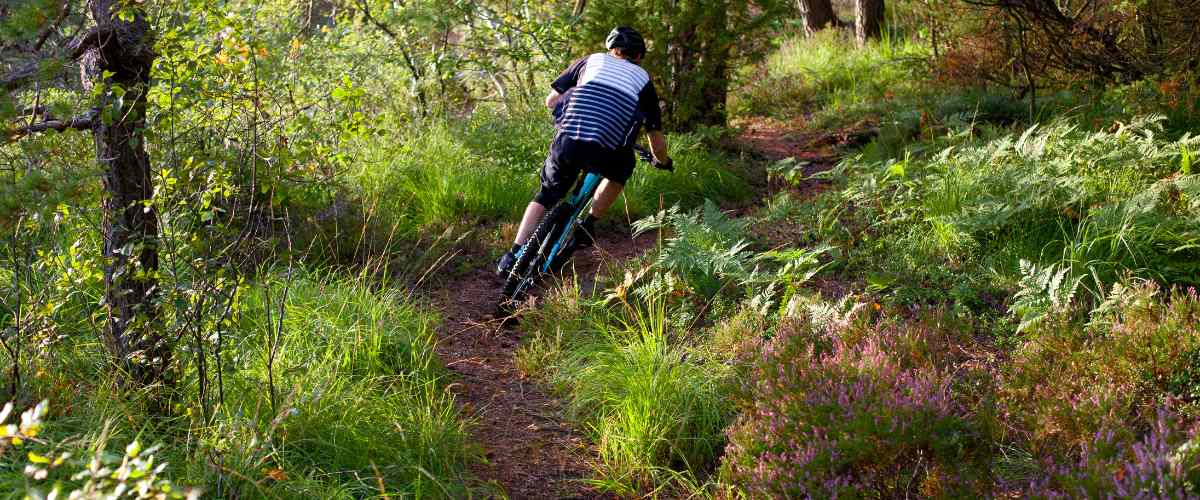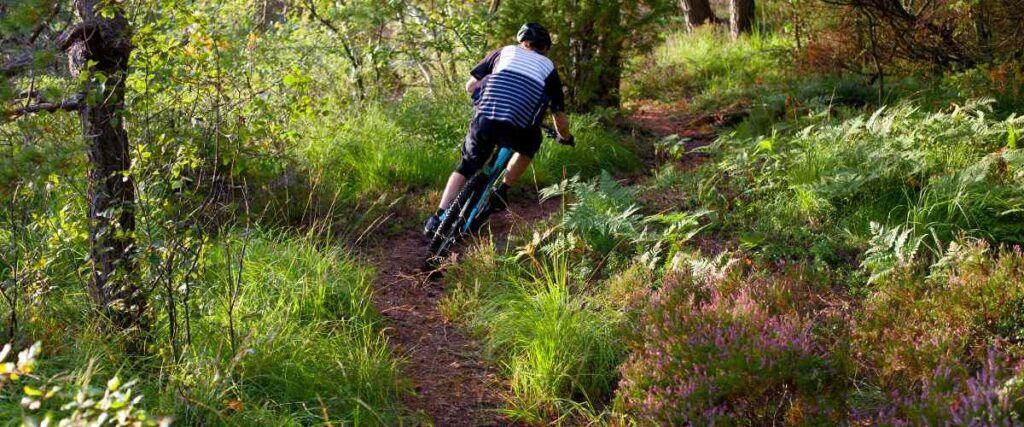 Arguably one of the best mountain biking trails in Northern Mississippi, the Clear Creek Trail is another trail in the Oxford area. With 13.5 miles to traverse on two wheels, this route is broken up into three sections, featuring a segment for beginners (3 miles), intermediate (8 miles), and expert riders (13.5 miles). The section geared toward more advanced riders is the entire route, which has several physically demanding features like rolling hills, switchbacks, and small logs. Although it's not an easy ride overall, it does offer a fun challenge and pretty views along the banks of Sardis Lake.
Tips: The area surrounding the trail is remote, but hunting is not allowed at any time, so you don't have to worry about any danger during hunting season.
10. Natchez Trace Parkway – Natchez, MS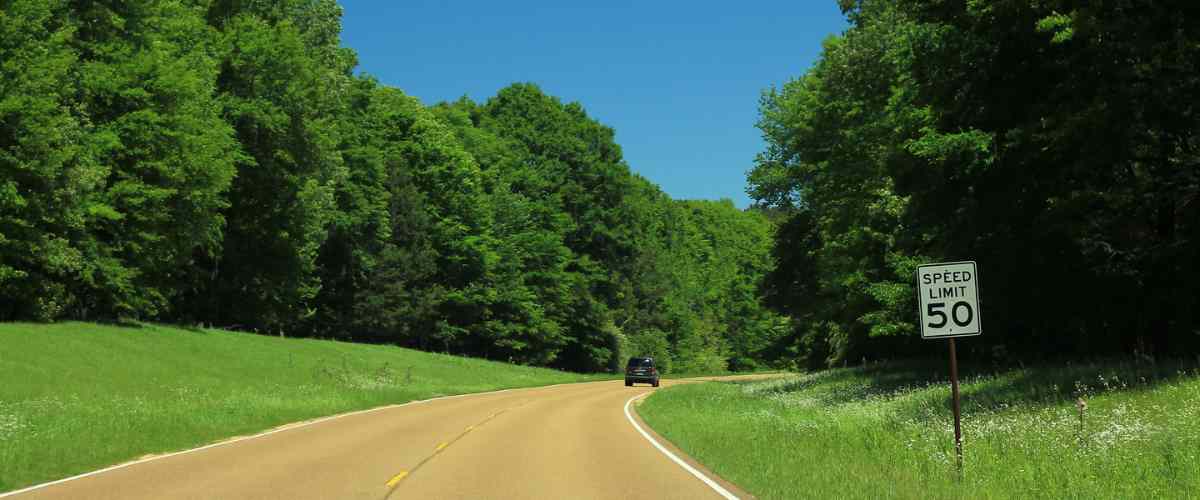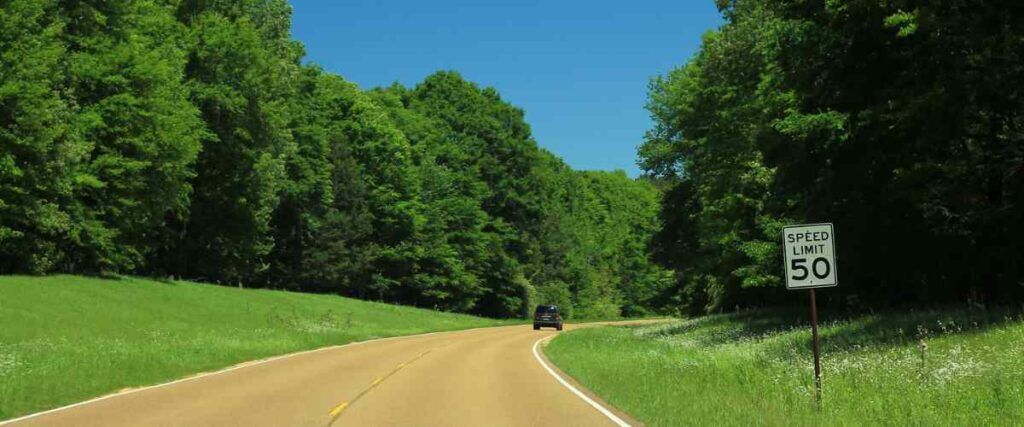 The Natchez Trace Parkway, affectionately known as the "Trace," is the state's most popular ride for cyclists and motorists and a designated bicycle route. The entire road spans a whopping 444 miles through three states, from Natchez, Mississippi, to Nashville, Tennessee. While this isn't a bike ride you can conquer in a day, a multi-day trip on this path is well worth the time spent. You'll bike over some hills, past waterfalls, swamps, Native American mounds, and preserved portions of the Old Trace for an exciting cycling adventure along a historic road.
Tips: The Trace offers plenty of opportunities for hiking, horseback riding, and camping, too. However, there are long stretches without access to water, so make sure to bring plenty along with you.
Interested in another state?
Discover the best US places to ride a bike: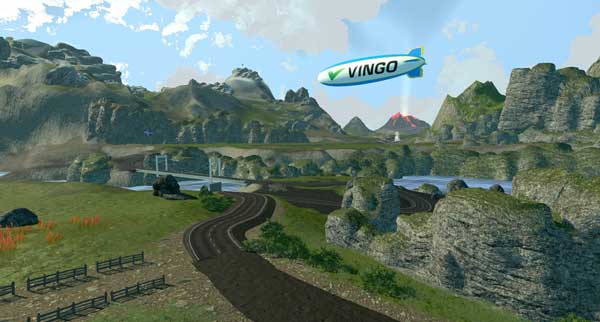 Sources:
Photo Sources: