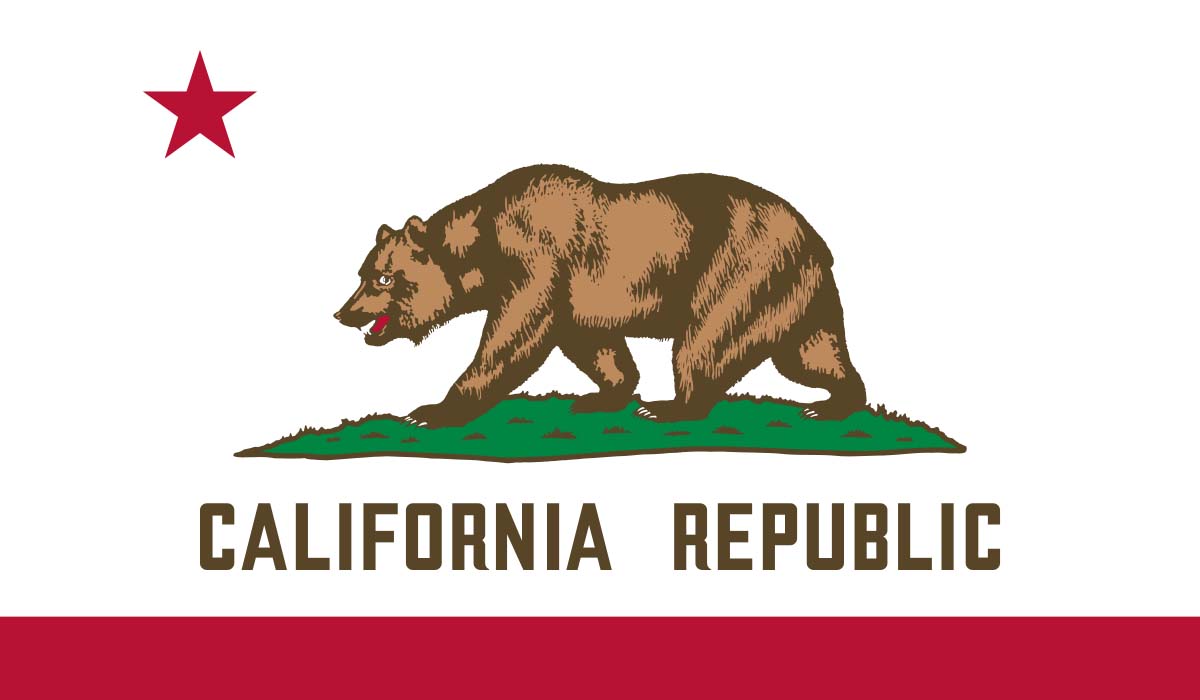 Top 10 Places to Bike in California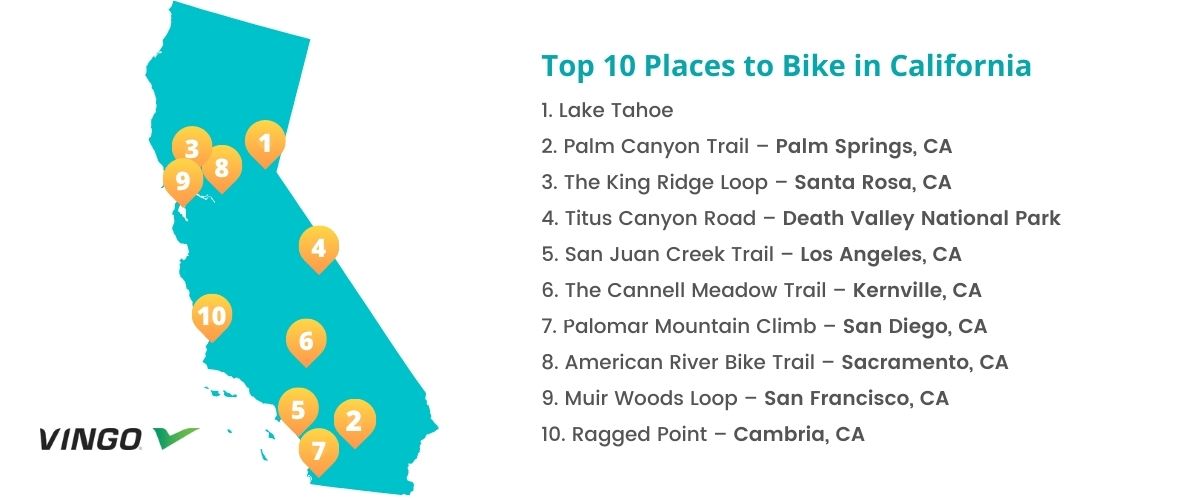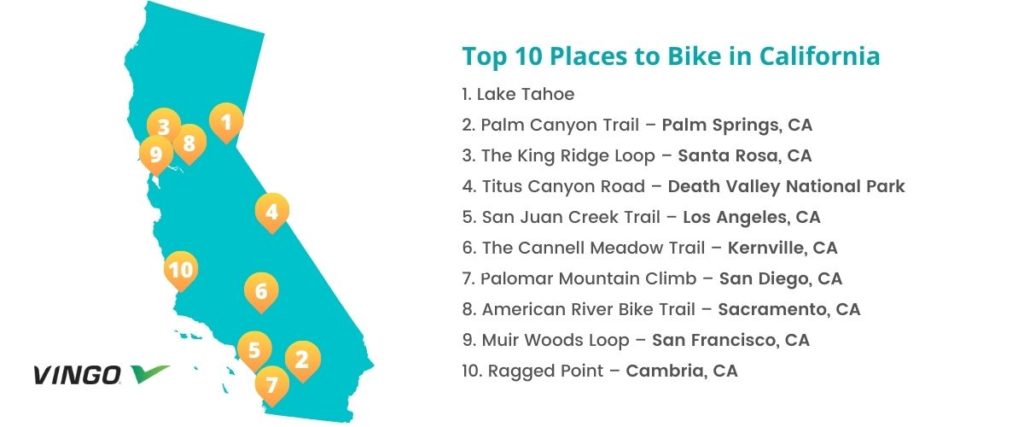 California is one of the most bike-friendly states in the country, with plenty of incredible routes to ride and plenty of amazing sights to see along the way. If you're searching for your next adventure, here is a list of the top 10 places to cycle in California.
1. Lake Tahoe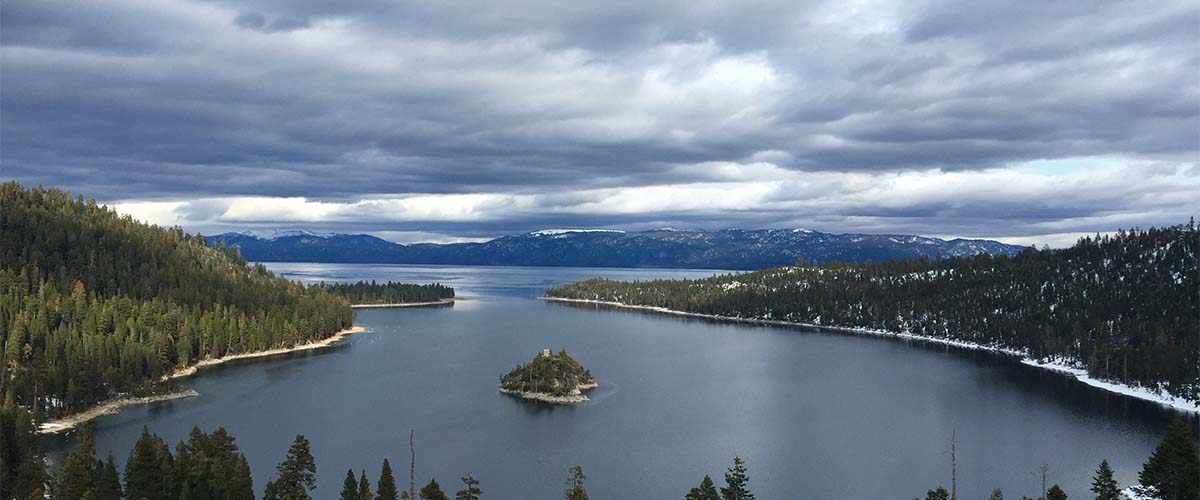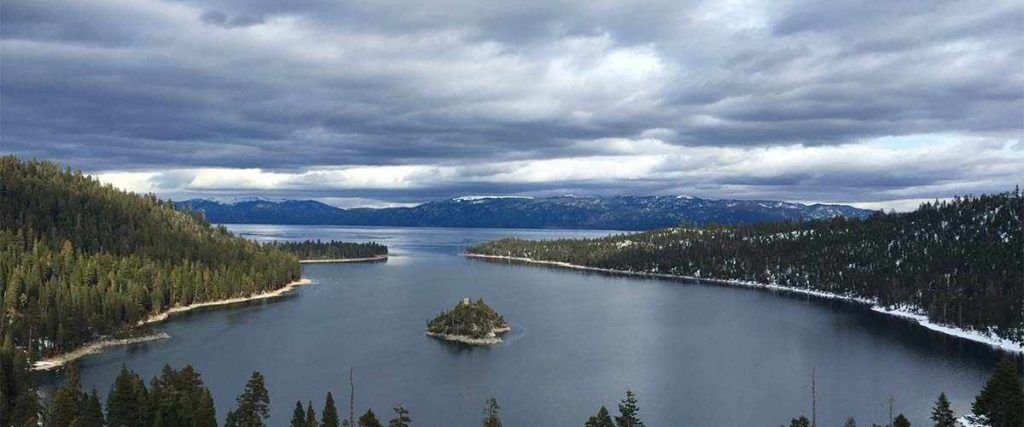 An excellent and scenic spot for road biking or mountain biking, Lake Tahoe remains a favorite cycling spot for many bikers in the Golden State. The ride around the lake offers a giant circle of breathtaking views and several hours of cycling for all levels of riders.
Due to the abundance of trails that vary in length and difficulty, biking is one of the most popular activities for visitors and locals of the Lake Tahoe area. The entire 72-mile route around the lake is challenging, but also rewarding. Otherwise, local bike shop experts recommend checking out the following trails at Lake Tahoe:
Cisco Grove
The Triangle
Truckee to Squaw
Luther/Kingsbury Loop
Diamond Valley
Jack's Valley Loop
To get to Lake Tahoe, you'll first need to decide what part of the lake you want to cycle on. Lake Tahoe is on the border of California and Nevada, and it's huge, so there are many different ways to get there and a variety of trails. Make sure to do your research before you head out!
Tips: The Lake Tahoe area is home to plenty of local bike shops, so consider stopping in for trustworthy tips or renting a bike if you need to. It's a busy cycling route with lots of traffic, and sometimes, the ribbon of highway that wraps around the lake can become quite narrow. If you want to avoid vehicle traffic on this route, we recommend cycling during the off-season and starting early in the day. (It will take five to six hours to complete!)
2. Palm Canyon Trail – Palm Springs, CA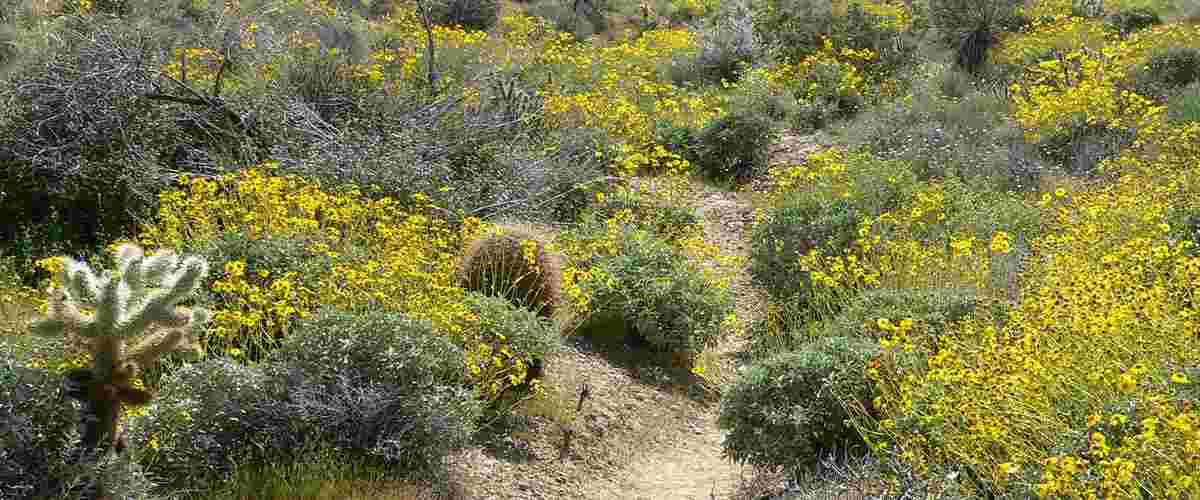 The Palm Canyon Trail is an IMBA Epic that is not for the faint of heart. It's a genuinely rugged trail that other bikers have described as "brutal" but also "incredibly rewarding." Located in Palm Springs, California, this trail is known to offer one of the state's best rides through the remote backcountry.
This route begins above the city of Palm Springs and stretches 28 miles and 6,700 feet down to the base of the Santa Rosa and San Jacinto mountains. You can expect lots of rugged and sandy terrain, complete with bumpy rock gardens, cliff-hugging sections that will make your heart skip a beat, and gorgeous vistas that will steal your breath away.
To access the Palm Canyon Trail, bikers recommend leaving a car at Highway 111 and Date Palm Drive, parking it at the top on Hwy 74 and Pine View Dr. Depending on where you want to end your ride, you can stage a car in a few different places at the bottom.
Tips: Make sure you tackle this ride with a mountain bike that's in good working condition. Parts of the trail can also be impassible at times due to heavy rainfall, so keep your eyes peeled and be cautious. You should always bring a phone or map on this ride because it's not very clearly marked and you can easily lose the trail. And lastly, be prepared to experience some severe temperature changes as you descend from the top of the canyon down to the desert floor and bring plenty of water.
3. The King Ridge Loop – Santa Rosa, CA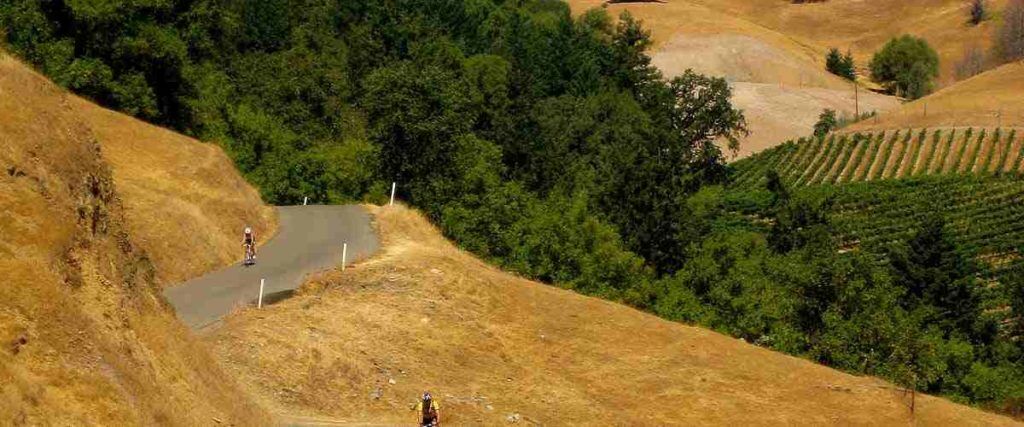 When it comes to the North Bay's cycling roads, the King Ridge Loop is one of the best. However, this tough ride is for fit and experienced cyclists because it's full of daunting descents, challenging climbs, and technical sections.
The King Ridge Loop is a fantastic ride through a remote area of the North Bay hills. Depending on your preference and ability level, you can take the 55, 73, or 100-mile route option. Regardless of what you choose, you're bound to enjoy the rural roads with very little traffic and stunning views of vineyards, redwood forests, and the Pacific Ocean.
To access this route, you'll need to head to the small town of Monte Rio. There is a parking lot on the bridge's north end over the Russian River. Park your car in the lot, hop on your bike, and begin the ride by turning left onto River Road. The route you take from there will depend on your preferences, but the Santa Rosa Cycling Club provides a detailed map of the route, as well as turn-by-turn instructions.
Tips: Be prepared for a challenge because this route is extremely hilly! There is also a general store about nine miles into the ride and there's a good chance you'll want to stop here, grab some water, and strip off any extra layers because you'll probably be working up a sweat shortly after you continue on your ride.
4. Titus Canyon Road – Death Valley National Park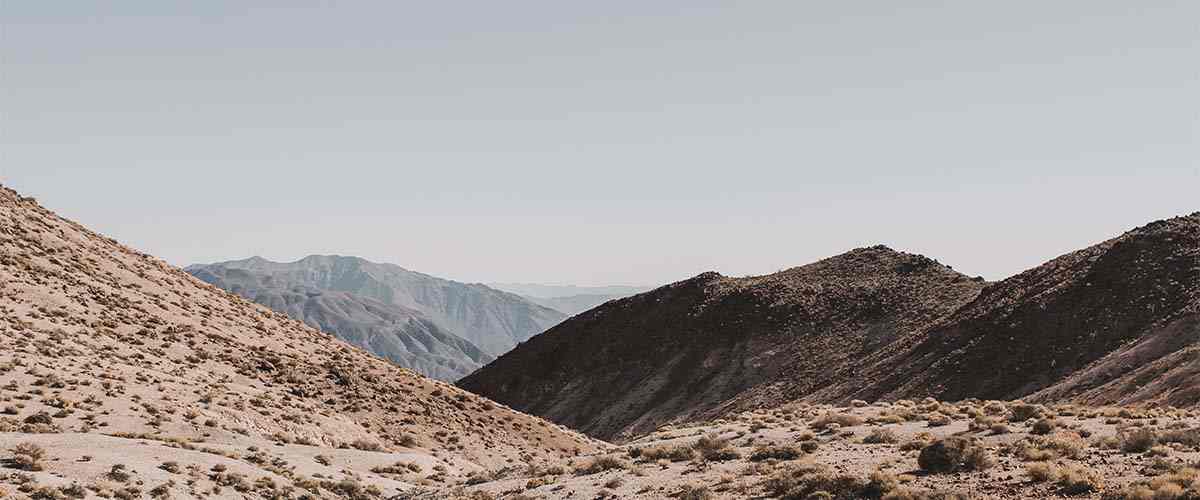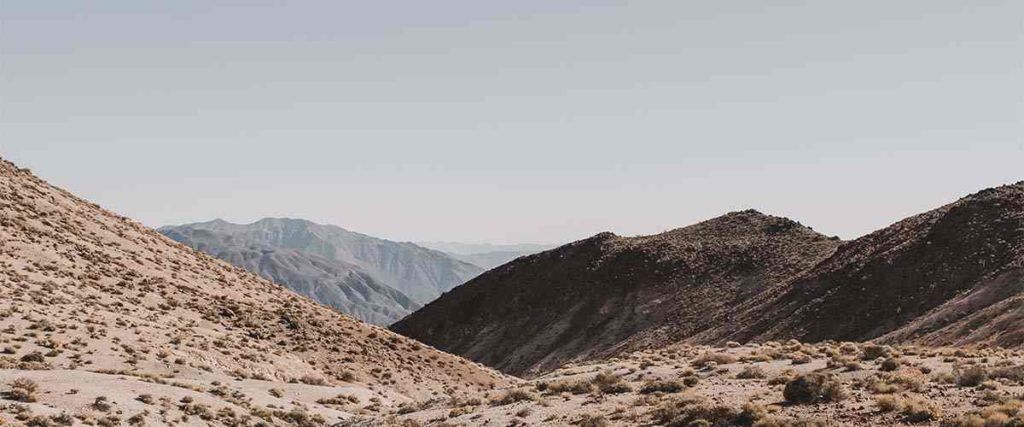 Death Valley National Park is home to hundreds of miles of mountain biking roads. Titus Canyon Road is one of the most popular backroads in the park and offers a moderately challenging ride through fascinating geologic rock formations and narrow canyon roads, with gorgeous views all along the way. Overall, it's one awesome and epic adventure.
This 28-mile loose gravel road has an elevation gain of 2,417 feet and snakes its way through the canyon floor, frequently challenging riders with very steep and narrow sections. Along the way, you'll pass by gorgeous canyon views, historic mining structures and even see a few stunning petroglyphs carved by Native Americans years ago.
This route starts just south of the ghost town of Rhyolite, Nevada. The trailhead is about two miles east of the national park boundary, off Nevada Highway 374. You can visit the Death Valley National Park website for more directions and details.
Tips: The beginning of the route (near Highway 374) is one of the last few places with good cell reception near Death Valley National Park, so be forewarned. This route is also prone to flash floods, so the road may be closed due to severe rain or snow, and trail conditions can change very quickly. Lastly, make sure to bring plenty of water, sunscreen, and a bike repair kit.
5. San Juan Creek Trail – Los Angeles, CA
The San Juan Creek Trail at Doheny State Beach in Dana Point is one of Orange County's most loved biking trails. A relaxing and enjoyable ride, this trail starts where the creek meets the Pacific Ocean and can end somewhere beyond Los Rios Park or at Avenida Siega, depending on your preferences.
This route is ideal for cyclists of all ability levels and spans about six miles of scenic trail. The ride is easy and follows a concrete path that runs along the western bank of San Juan Creek to its junction with Trabuco Creek at Descanso Park. From there, it meets the Trabuco Creek Trail, which you can take north toward Los Rios Park or east, where you'll cycle beneath Interstate 5. You'll pass through a nicely wooded park and by some rural horse stables before you reach the end.
You can park at Doheny State Beach (25300 Dana Point Harbor Drive) in Dana Point to access the trailhead, but you'll need to pay for parking. If you prefer free parking, you can park at several other trailside parks in Dana Point and San Juan Capistrano instead.
Tips: Signs posted along the route warn of rattlesnakes, so keep your eyes peeled for them. Other cyclists say the trail's overall signage can also be confusing, so watch closely as you ride.
6. The Cannell Meadow Trail – Kernville, CA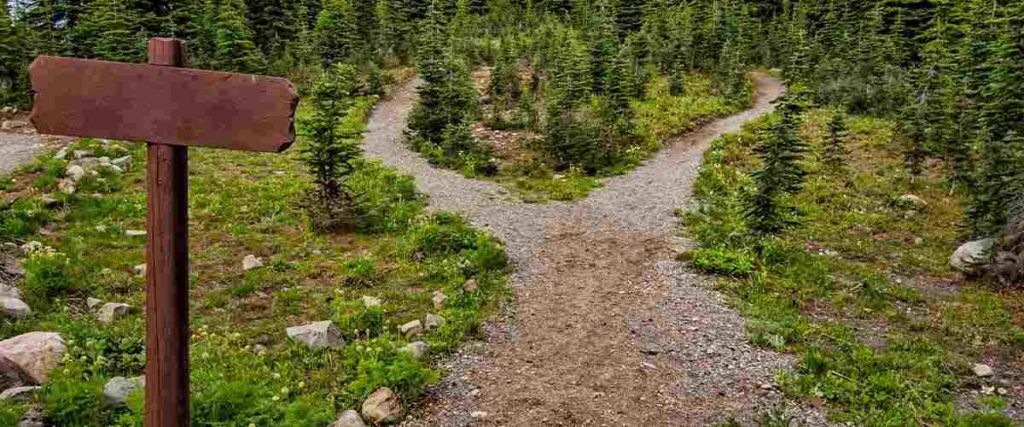 An IMBA Epic located in the Sequoia National Forest, the Cannell Meadow Trail (also known as the Cannell Plunge) is an incredibly thrilling ride that will challenge even the most experienced cyclists. Featuring just about every terrain type possible, this trail is an exhilarating ride with a rewarding -5,000 foot downhill descent known as "The Plunge."
This 23.7-mile cycling adventure begins at about 9,200 feet and descends through alpine meadows and interesting rock formations. You can expect sections to be smooth and flowing while others are much rockier and require technical skills. The ride ends with The Plunge, an invigorating end to the route, which stops in Kernville at 2,700 feet. Make sure to take in the gorgeous views of Lake Isabella as you descend too!
To get to the Cannell Plunge, you'll need to set up a shuttle to get to Sherman Pass. The trailhead is south of the big paved concrete area. You may also want to camp in Kernville the night before.
Tips: Before heading out on this route, make sure you're 100% committed to completing the ride. There's nowhere to dip out of it, and cell reception is spotty at best. Also, bring a map and plenty of water. You can anticipate some snow in winter at the beginning of your ride or sweltering temperatures in summer at the end of your ride.
7. Palomar Mountain Climb – San Diego, CA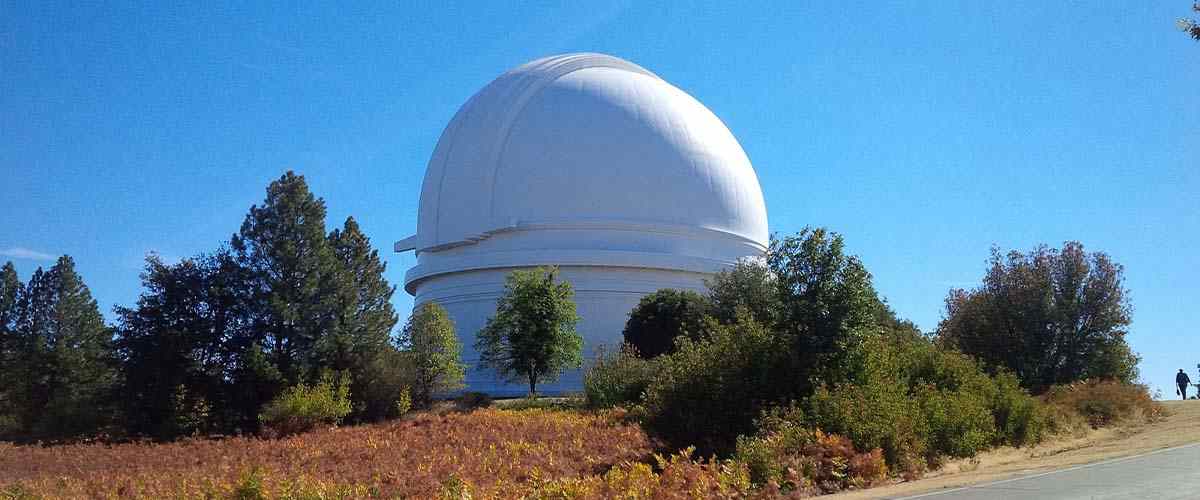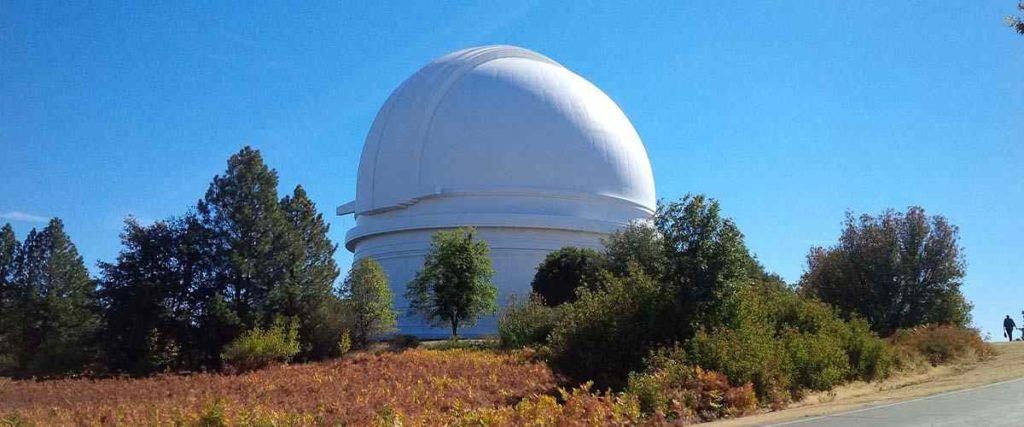 If you're searching for a challenging workout and scenic views along the way, the Palomar Mountain Climb in Southern California is one route that should be on every cyclist's bucket list. The ascent up to the 6,140 ft peak (one of the highest peaks in San Diego) ends with stunning sights atop the mountain.
As you tackle the Palomar Mountain Climb, you'll start in an arid desert environment and cycle through a beautiful dense forest of pines and fir, as well as lush green meadows. The elevation gain of 7,793 feet and 13 miles to the top requires plenty of strength and endurance, but once you make it there, you'll be rewarded with breathtaking views of the Pacific Ocean and Mount San Jacinto. The high point of Mount Palomar is also well known for the Palomar Observatory, with its 200-inch reflecting telescope.
The Palomar Mountain Climb is about 110 miles from LAX and 50 miles from San Diego International Airport. The trail begins at the intersection of Highway 76 and Valley Center Drive in the Pauma Valley.
Tips: Watch for poison oak and rattlesnakes, as these are common in the area. There aren't many places to stop and fill up on water, so bring extra, especially if it's going to be hot. You'll be starting in a desert environment and riding up into the mountains, so you can expect a wide range of temperatures on your journey. Plan accordingly and bring layers to stay warm!
8. American River Bike Trail – Sacramento, CA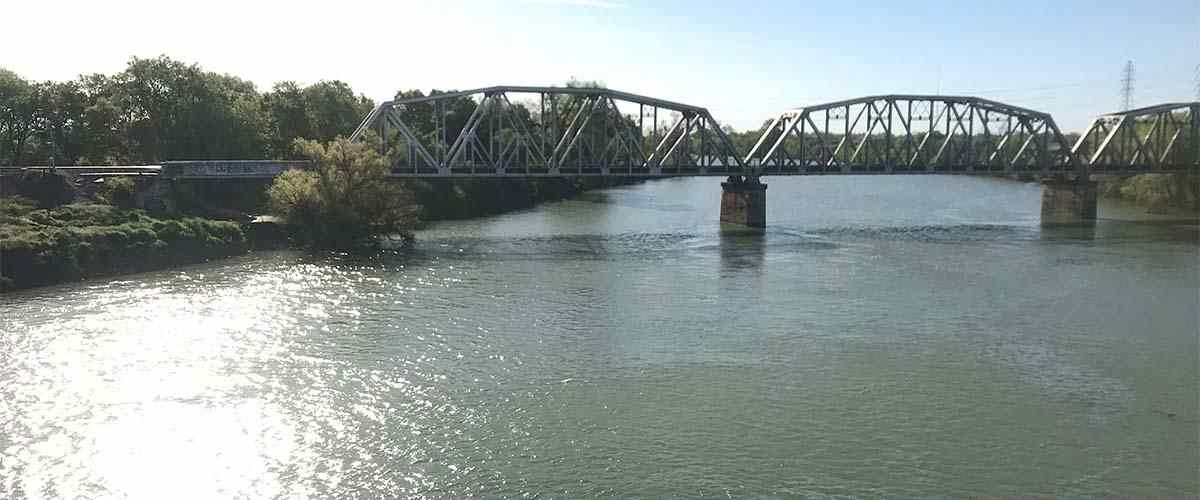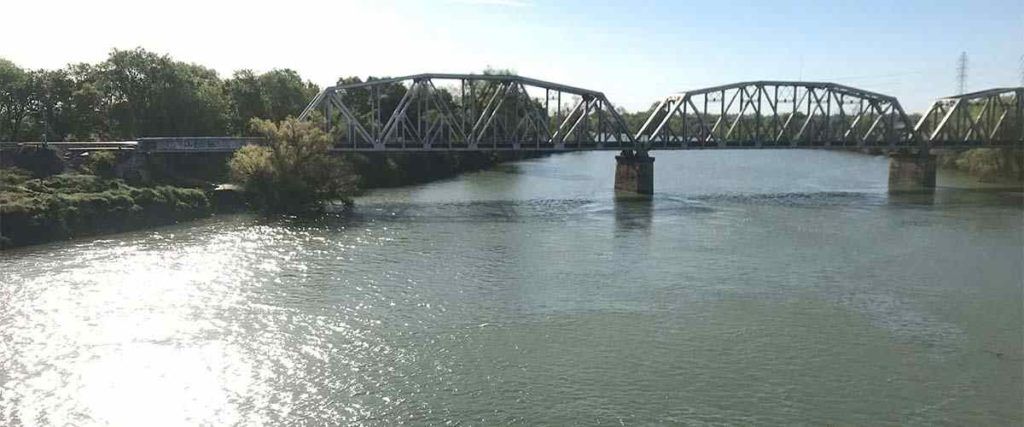 The American River Bike Trail, also known as the Jedediah Smith Memorial Trail, is an enjoyable ride in Sacramento, ideal for cyclists of all ability levels. There are also many spots along the way where you can stop to go to the bathroom, fill up on water, or pause for a quick picnic on the riverside.
The trail runs 32 miles between Discovery Park in Old Sacramento and the southwestern banks of Folsom Lake at Beals Point. It follows the river through the American River Parkway and meets the Sacramento Northern Bikeway north of Del Paso Boulevard. The American River Bike Trail is completely paved the entire way with clear mile markers and trailside maps, and it's a relaxing ride overall that takes you through suburban neighborhoods, parks, swimming areas, and two beautiful pedestrian bridges.
To access the American River Bike Trail, you can park at several points along the route, including Sunrise Boulevard, Goethe Park, Watt Avenue, and more.
Tips: Consider making a day of it and enjoying all the trail has to offer. You can bring lunch and stop for a picnic on the river or bring a hammock and take a break from your ride to relax and catch up on your favorite book. This ride is very family-friendly too!
9. Muir Woods Loop – San Francisco, CA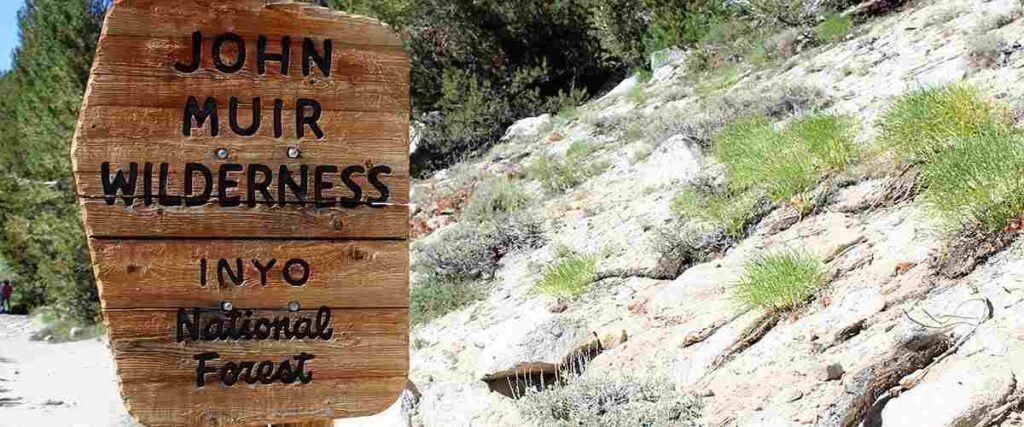 The Muir Woods Loop is a must-do ride in Marin County that passes through the historic Muir Woods National Monument and the Golden Gate National Recreation Area. It's a moderate ride dotted with beautiful wildflowers, ocean vistas, and coastal forest views. With an elevation gain of 2,520 feet, it's a good challenge and a beautiful ride.
The Muir Woods Loop is about 13 miles and may take you from one to three hours to bike. It's a popular route for Bay Area riders, and you can ride it a couple of ways. Whether you start at Highway 1 and ride up to Panoramic Highway or follow the popular alternative route from Miller to Sequoia Valley Road, cyclists from all over consider this one of the most beautiful rides in San Francisco.
Once you arrive at the "Four Corners," which is the intersection of Panoramic Highway, Muir Woods Road, and Sequoia Valley Road intersection, you can bike this route clockwise or counterclockwise.
Tips: Muir Woods Loop is heavily trafficked, so it's best to ride it during the week in the morning. There are a few cafes and a pub along the route, so you can stop for snacks or drinks if you want to. Additionally, if you plan to ride this route on the coast, you should also prepare for the possibility of severe weather like fog, wind, and rain.
10. Ragged Point – Cambria, CA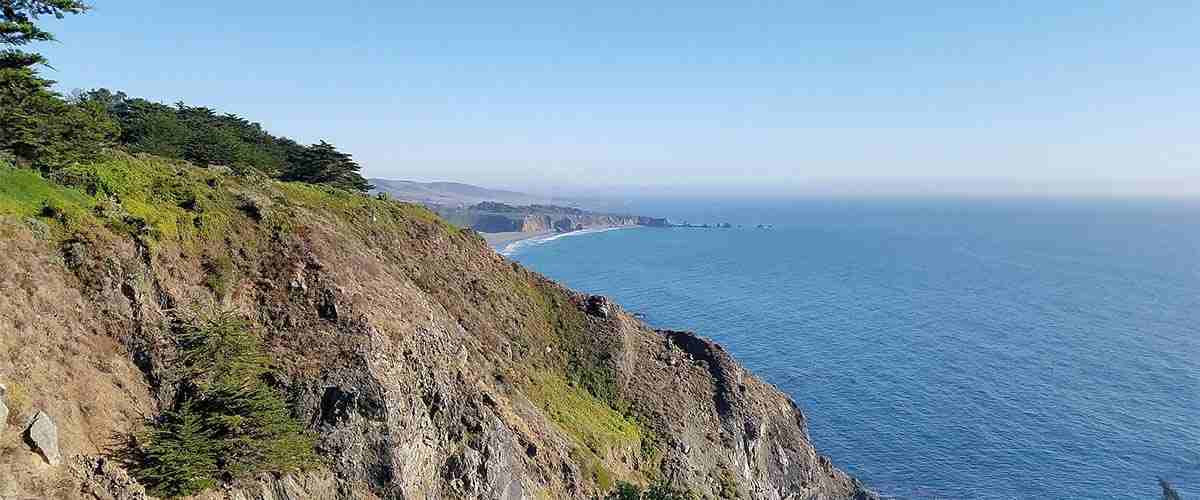 Recommended by the San Luis Obispo Bicycle Club, the Ragged Point ride offers a beautifully hilly adventure along the coast of the Pacific Ocean. A moderately challenging route from Cambria to Ragged Point and back, this primarily paved bike ride along Highway 1 is about 45 miles long with an elevation gain of about 2,000 feet. It spans a portion of one of the prettiest coastlines in California.
As you ride to Ragged Point, you'll also hit several points of interest along the way, including Hearst Castle, the Piedras Blancas Light Station, the San Simeon Pier, and the Elephant Seal Rookery. It's absolutely worth stopping to check these historic locations out, and they are part of what makes the ride so great! With manageable flat sections and challenging climbs, this route has everything you could want and more.
Start this ride in Cambria, a village positioned along Highway 1, about halfway between Los Angeles and San Francisco.
Tips: As always, watch for traffic on thin, curvy sections of Highway 1 and make a plan before you head out. There's so much to see along the way, so scoping it out before you go will help you to be efficient with your time.
Interested in another state?
Discover the best US places to ride a bike: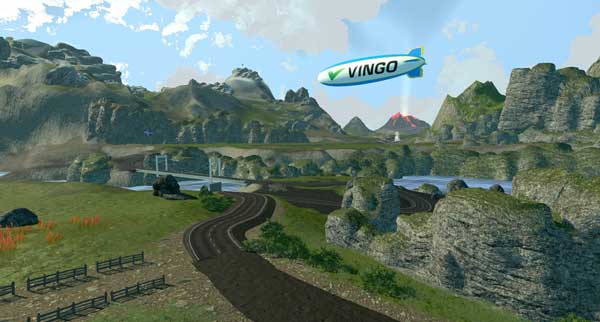 References:
Photo Sources:
Donald Graeme Kelley Vectorization: Devin Cook, Public domain, via Wikimedia Commons
Photo by Manu from Pexels
Creative Commons Attribution-Share Alike 2.5 Generic: Attribution: Stan Shebs
Flickr user terrymorse, CC BY 2.0 https://creativecommons.org/licenses/by/2.0, via Wikimedia Commons
Photo by Vlada Karpovich from Pexels
Themaeeandhisfriend, Public domain, via Wikimedia Commons
Photo by James Wheeler from Pexels
Steve Riggins, CC BY 3.0 https://creativecommons.org/licenses/by/3.0, via Wikimedia Commons
Leidelar78, CC BY-SA 4.0 https://creativecommons.org/licenses/by-sa/4.0, via Wikimedia Commons
Photo by Olivia Wright from Pexels
ECTran71, CC BY-SA 4.0 https://creativecommons.org/licenses/by-sa/4.0, via Wikimedia Commons