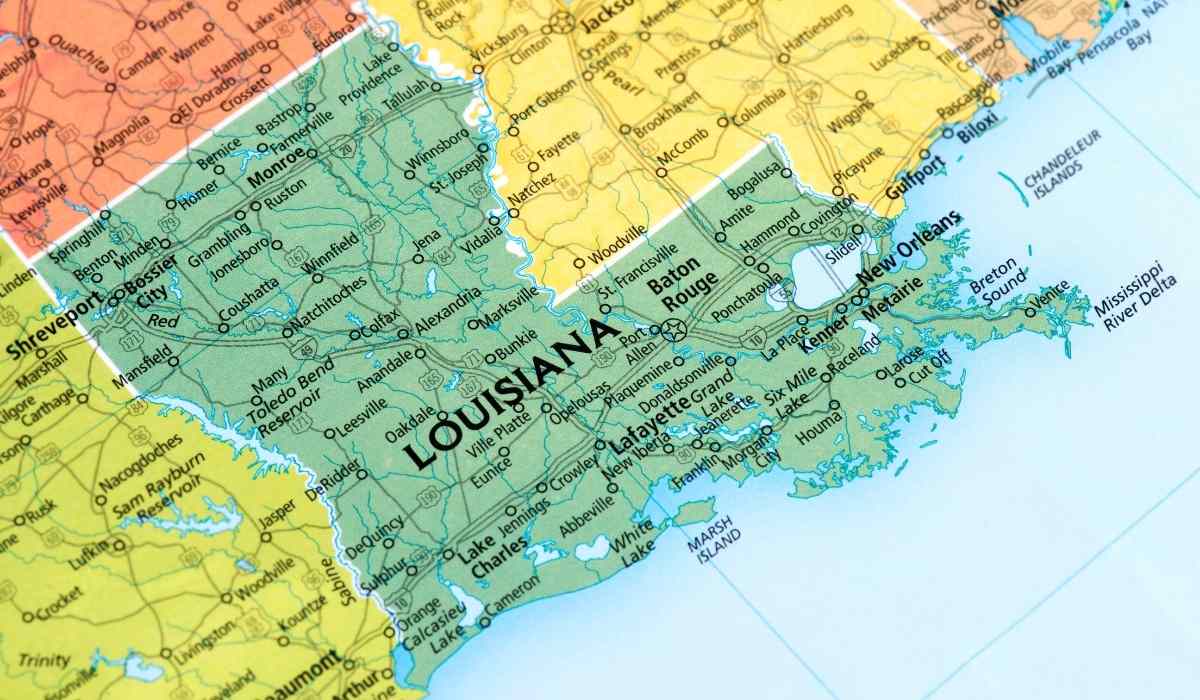 Top 10 Places to Cycle in Louisiana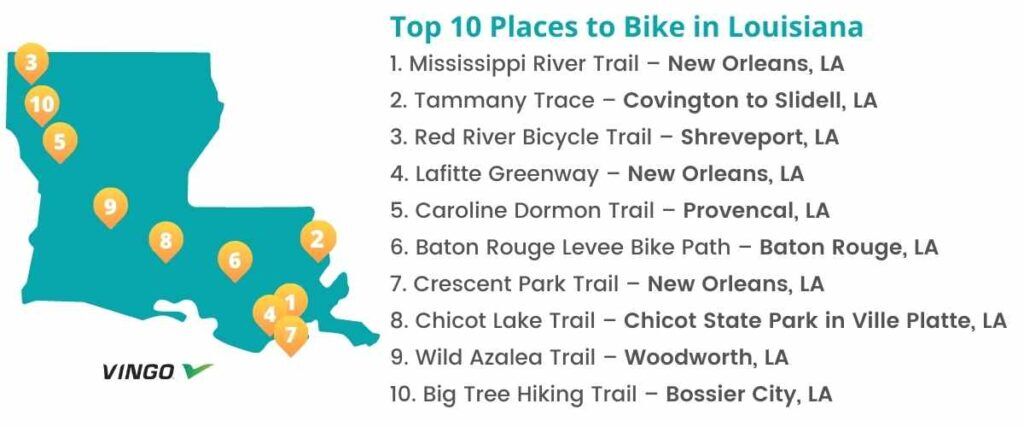 Louisiana is full of diverse and fun trails for cyclists of all experience levels and interests. Check out these top 10 trails in the Bayou State that you don't want to miss out on!
1. Mississippi River Trail – New Orleans, LA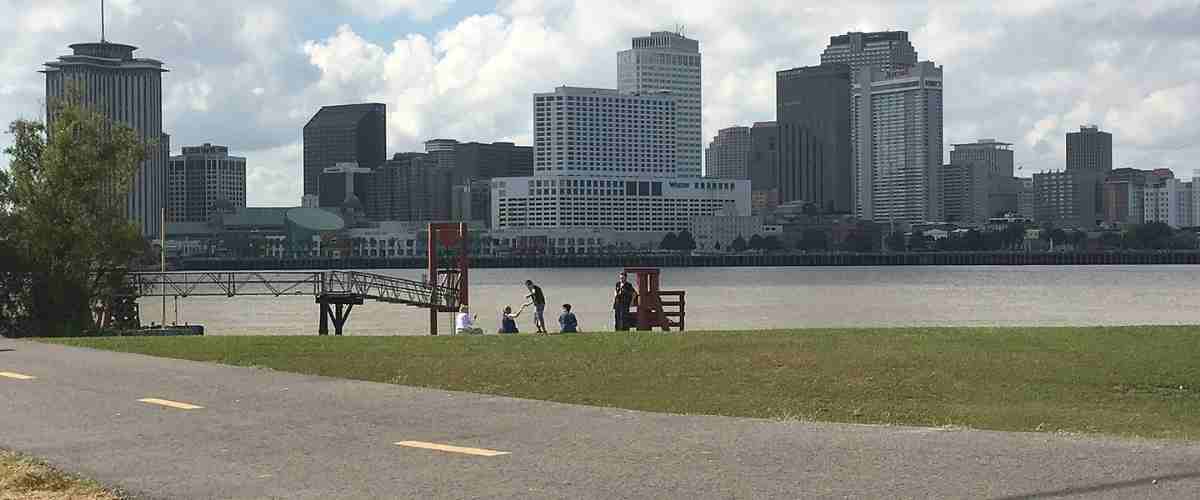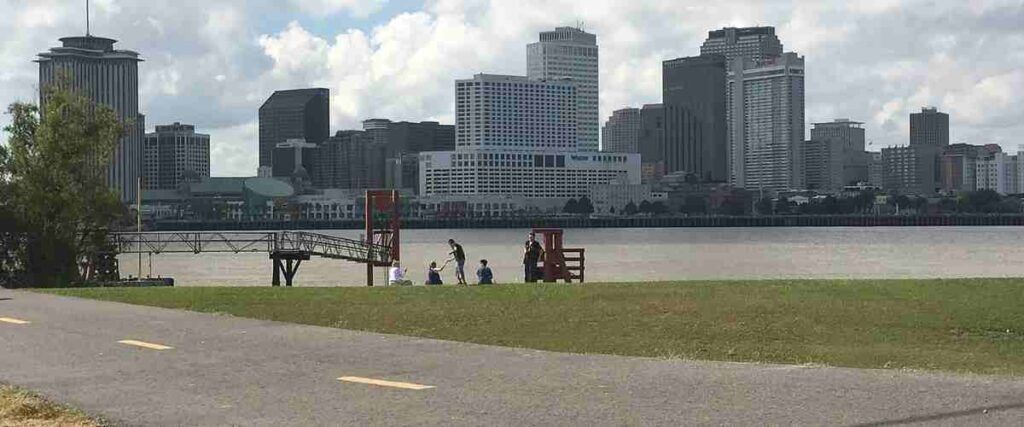 The Mississippi River Trail is a system of paved trails that extends along both banks of the Mississippi River in Southern Louisiana. Called many different names by locals, including the New Orleans Levee Top Trail, the Levee Bike Path, and the Mississippi Levee Trail, this route is a well-loved trail for cycling, running, and walking. The most popular segment of the trail stretches from Audubon Park in New Orleans to the Bonnet Carré Spillway in St. Charles Parish, passing many local businesses, restaurants, and recreational areas along the way.
Parking for the Mississippi River Trail is abundant because you can access it from many points along its route, but if you start your ride at Audubon Park, that's a great place to leave your car.
Tips: If you bike the entire Mississippi River Trail in Louisiana, it's about 60 miles, which is a solid trail to log plenty of miles!
2. Tammany Trace – Covington to Slidell, LA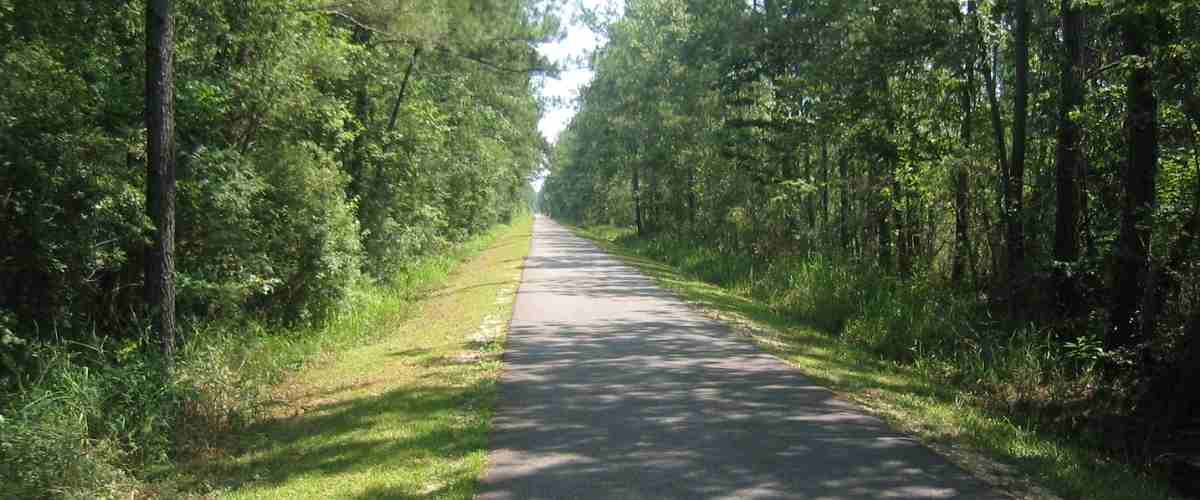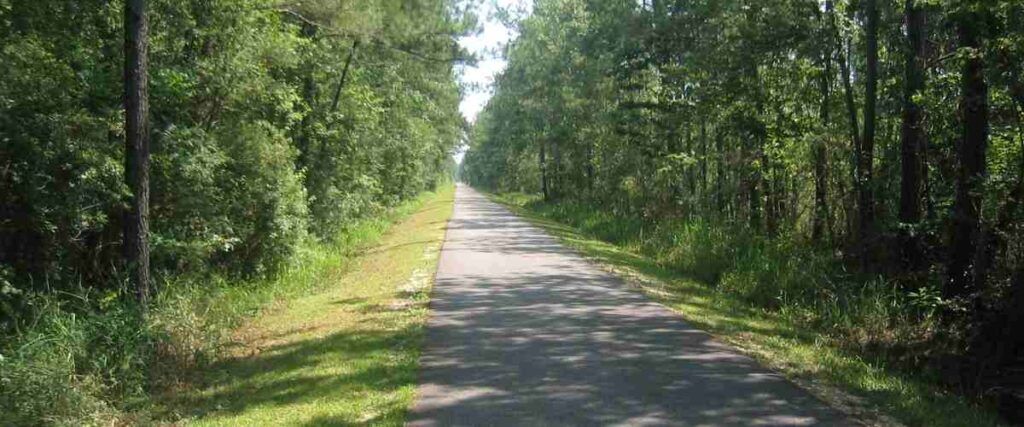 The Tammany Trace is one of the most well-known bike trails in Louisiana. Originally a route for the Illinois Central Railroad, this 31-mile hike and bike path begins in downtown Covington and passes through Abita Springs, Mandeville, and Lacomb before ending in Slidell. Points of interest along the route include the Covington Trailhead, which features a movie theater, clock tower, shaded grassy area, and a Farmer's Market on Wednesday, and the Abita Springs Trailhead, which is home to a history museum and visitor's center. Other notable attractions along the trail include:
The Bayou Lacombe drawbridge in Lacombe
The inclusive Kids Konnection playground in Mandeville
The Cultural Interpretive Center in Mandeville
Parking and trail access are available at several parks and trailheads along the Tammany Trace route.
Tips: In Slidell, Camp Salmen Nature Park offers an additional 130 acres of stunning natural wildlife, with 3.3 miles of trails to explore.
3. Red River Bicycle Trail – Shreveport, LA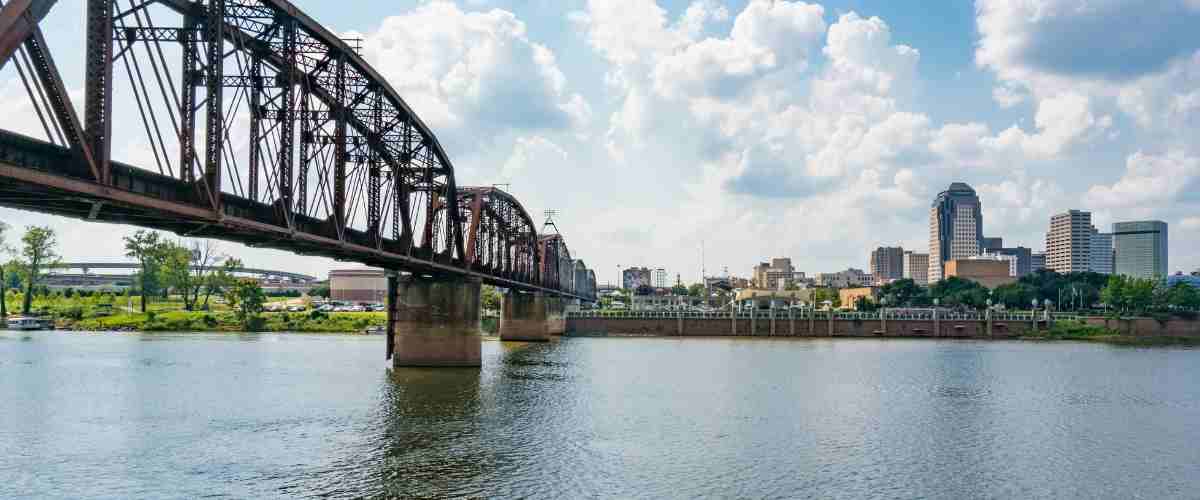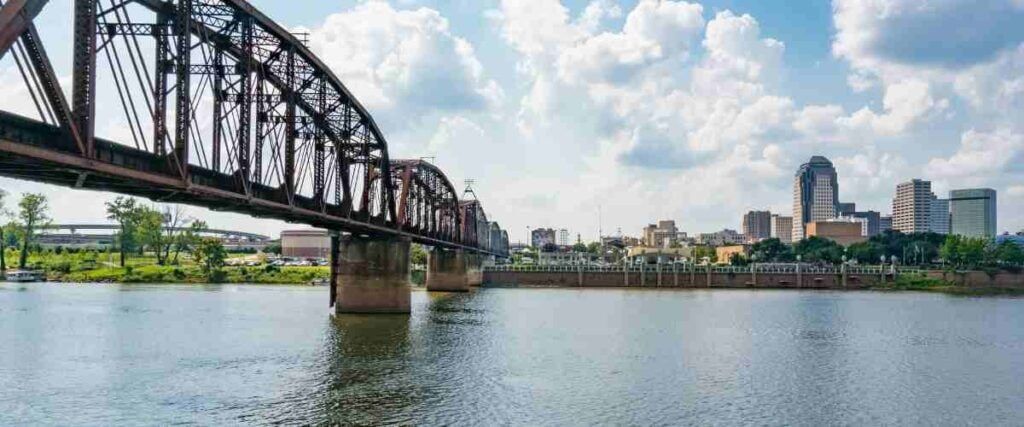 The Red River Bicycle Trail stretches more than 6 miles through downtown Shreveport. It follows the Red River and features beautiful waterfront views all along the way. The route begins at Riverview Park and meanders past several recreation areas, including the Clyde Fant Memorial Disc Golf Course, Stoner Avenue Skate Park, and Stoner Sport Marina, before ending at Charles and Marie Hamel Memorial Park. You'll also pass several city parks, including Veterans Park, Stoner Hill Park, and Preston Avenue Park. Enjoy taking in the city skyline views as you ride!
You can park at one of the parks along the Red River Bicycle Trail route or Sci-Port Discovery Center, Louisiana's Science Center, located at the trail's northern end.
Tips: We recommend taking your time warming up with a nice slow ride through Riverview Park before you head out on the trail. The park is gorgeous and features gardens and 35-foot-tall lighted rose sculptures.
4. Lafitte Greenway – New Orleans, LA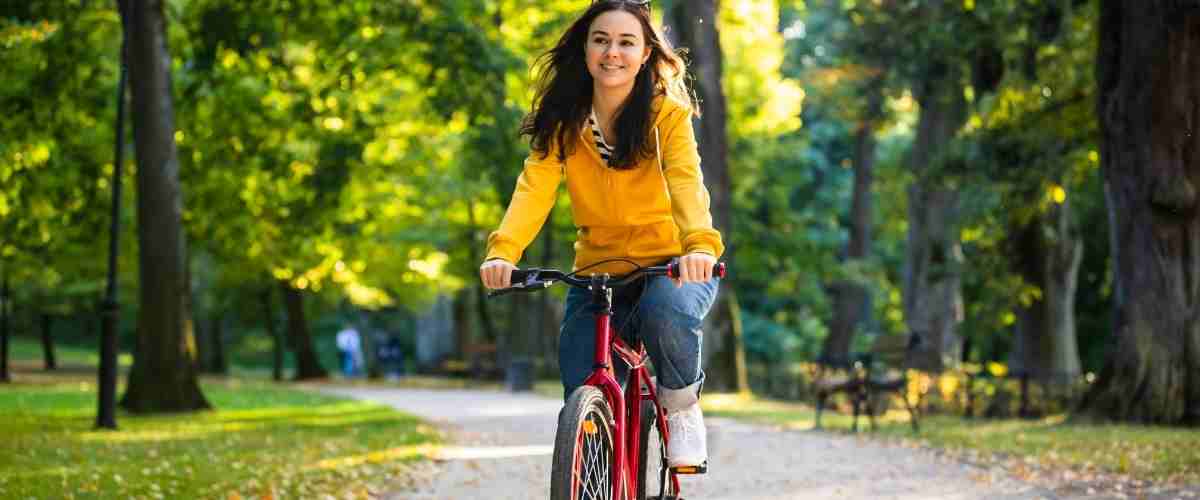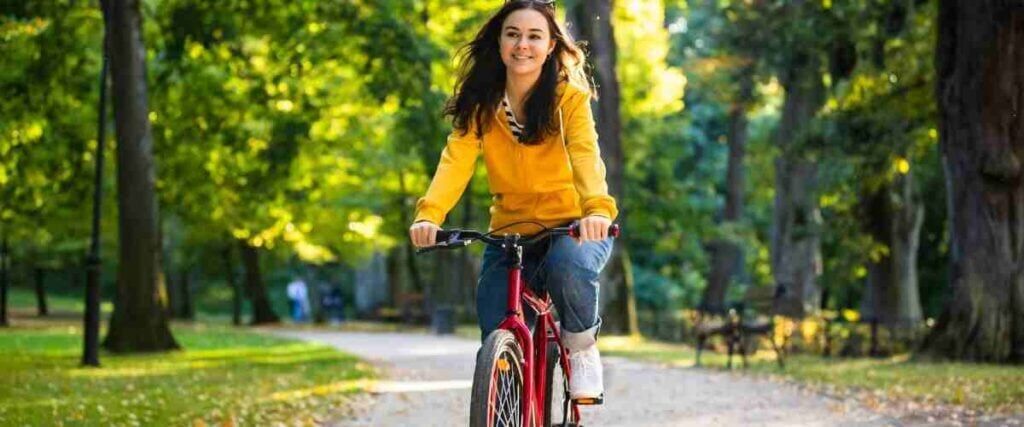 The Lafitte Greenway is a 2.6-mile linear park in the heart of New Orleans, offering more than two miles of paved trails through an urban setting. This route was originally a canal and a railroad before becoming what it is today: an incredible multi-use trail that provides access to many of The Big Easy's neighborhoods, historic sites, and public recreation areas. It begins at Louis Armstrong Park and leads cyclists northwest before ending a few blocks short of City Park. At City Park, you'll find 1,300 acres of fun attractions to explore, including a mini-golf course, a theme park for kids, a sculpture garden, and the New Orleans Museum of Art.
Convenient parking is available at both Louis Armstrong Park and City Park.
Tips: At the southeast end of the Lafitte Greenway, you only have to bike one city block to get to the famous French Quarter.
5. Caroline Dormon Trail – Provencal, LA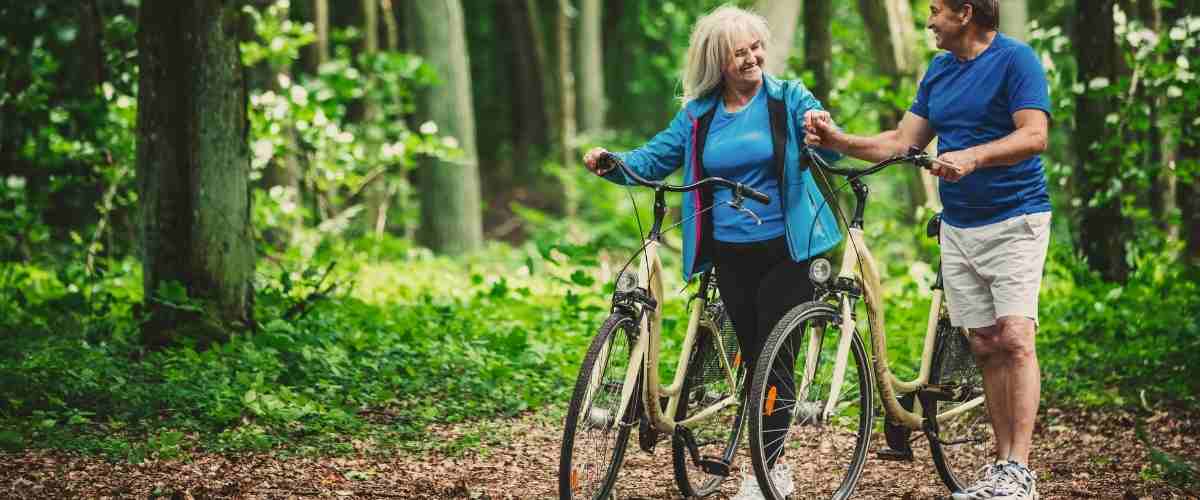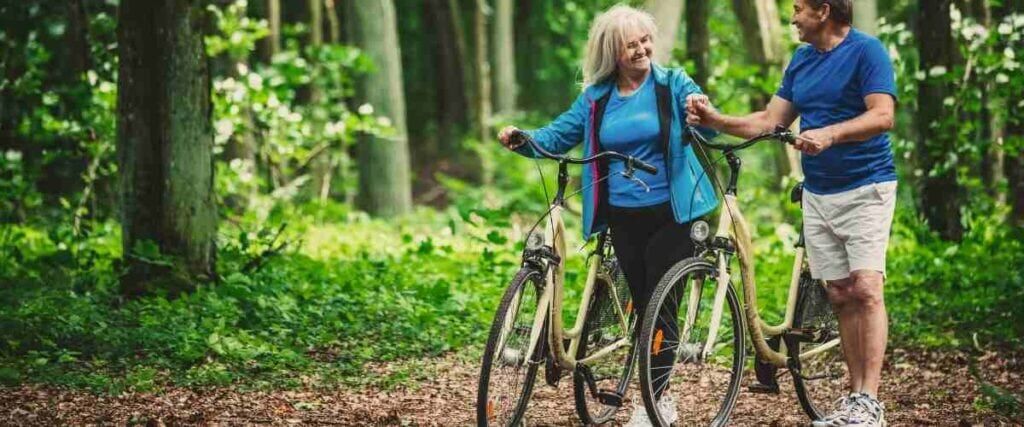 The Caroline Dorman Trail is a 10.5-mile singletrack mountain biking trail near the historic city of Natchitoches. It begins on FH 59 (Longleaf Scenic Byway) and ends near the Kisatchie Bayou Recreation Complex. This cycling route is one of the few in the area with plenty of rocks, a desirable feature for many mountain bikers looking for a challenge. Although there are a few sand pits along the trail, it's manageable even for beginner riders. There's a creek nearby and camping if you want to make it into a multi-day trip.
To access the Caroline Dormon Trail, you can park at the trailhead just off Longleaf Scenic Byway.
Tips: Equestrians and hikers also frequently use this trail. Be on the lookout for other users and be ready to slow down if necessary.
6. Baton Rouge Levee Bike Path – Baton Rouge, LA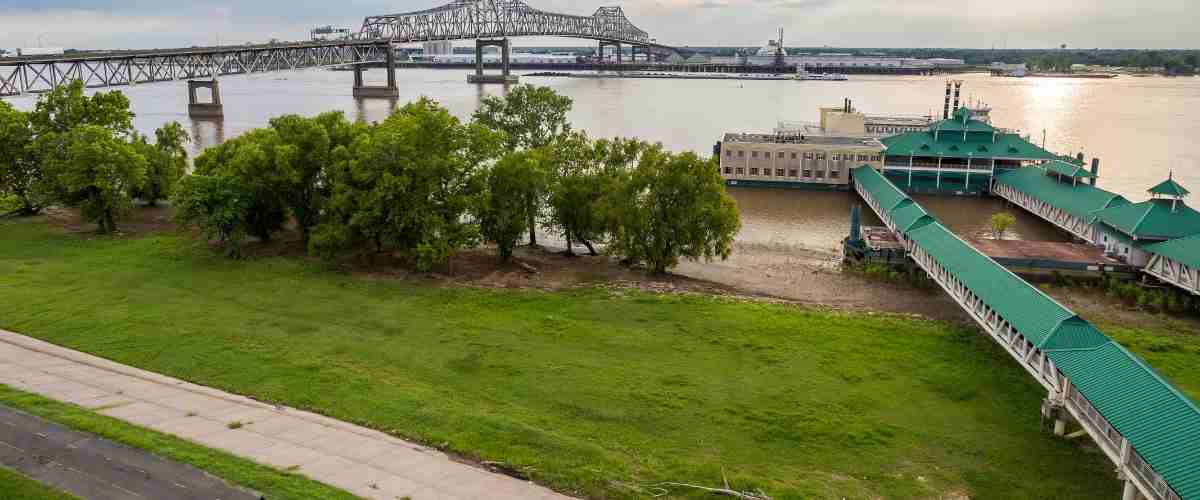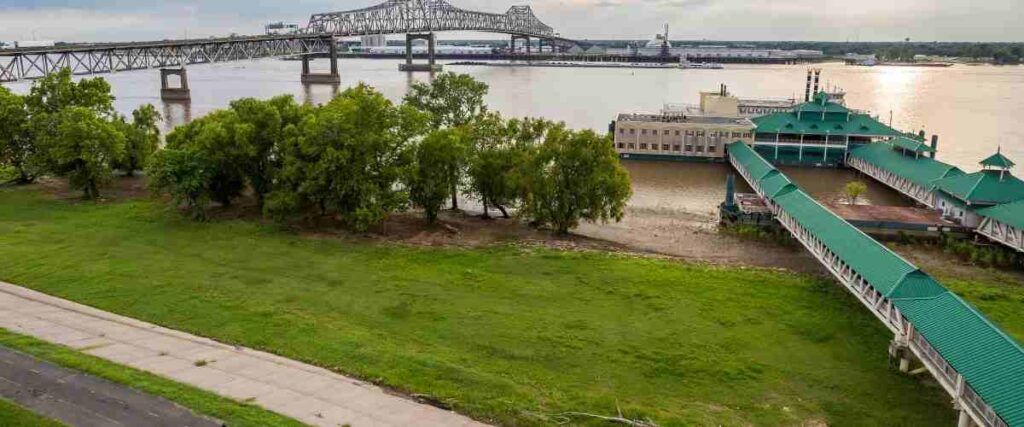 The Baton Rouge Levee Bike Path meanders through downtown Baton Rouge before crossing the elevated levee to open fields and farmland beyond the city. One of the city's most popular outdoor recreation areas, this bike trail follows the Mississippi River, linking some of the best attractions along the 1-mile riverfront promenade downtown. While you ride, explore popular points of interest like the Farr Park Equestrian Center, the Louisiana Art & Science Museum, and the Old State Capitol Building. The trail also provides access to the Louisiana State University campus. The Baton Rouge Levee Bike Path is also very well-lit and offers seating and water fountains if you need to stop and take a break.
There is a trailhead with parking under the Mississippi River Bridge near the start of the bike path and another trailhead at Skip Bertman Drive.
Tips: This bike path has separate lanes for walkers and cyclists. Make sure to note which side of the trail you should use and respect the rules!
7. Crescent Park Trail – New Orleans, LA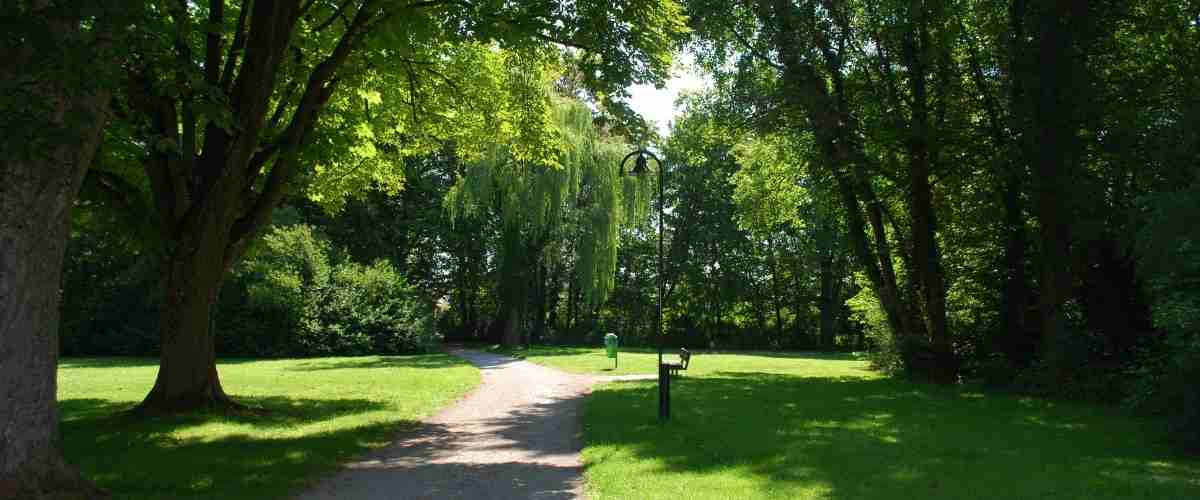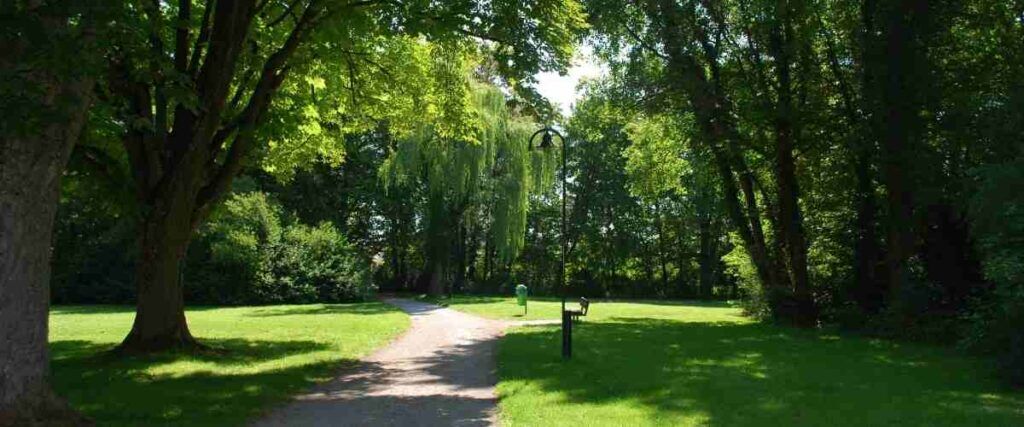 The Crescent Park Trail is a 1.4-mile linear park located right outside the French Quarter on the banks of the Mississippi River. The paved multi-use trail serves the Marigny and Bywater neighborhoods near the riverfront, offering a safe way to cross the railroad tracks and fun local outdoor recreation. The well-landscaped park features native plants, and the location boasts incredible city and riverfront views that cyclists, walkers, and runners along the trail can all enjoy. The park even features multi-use pavilions and a dog run, so bring your furry pal along for the ride!
Several free public parking areas are near the Crescent Park Trail, off Chartres Street and Piety Street.
Tips: Although there's a dog run at Crescent Park, your pet must remain on a leash while outside the dog run and on the park grounds.
8. Chicot Lake Trail – Chicot State Park in Ville Platte, LA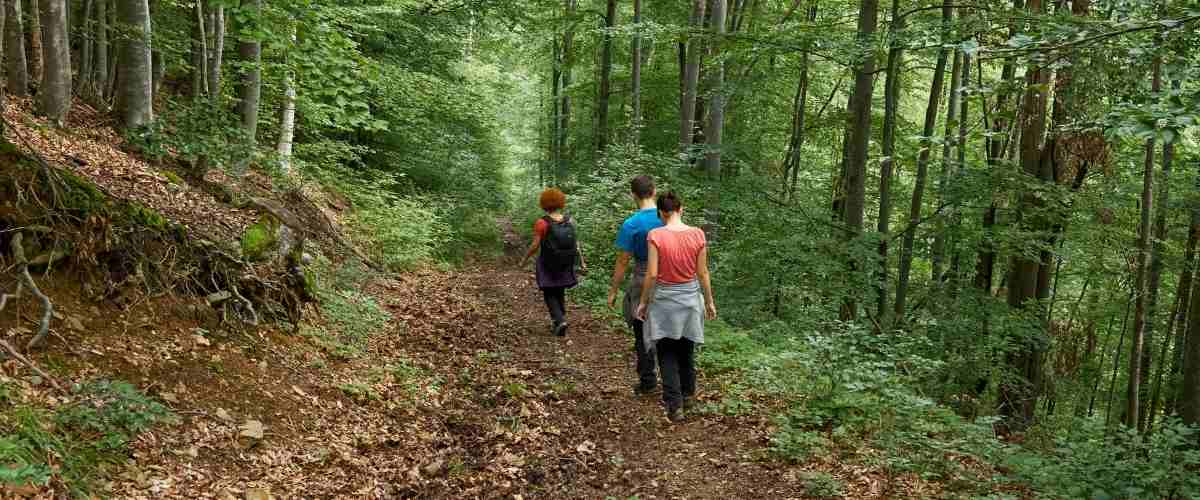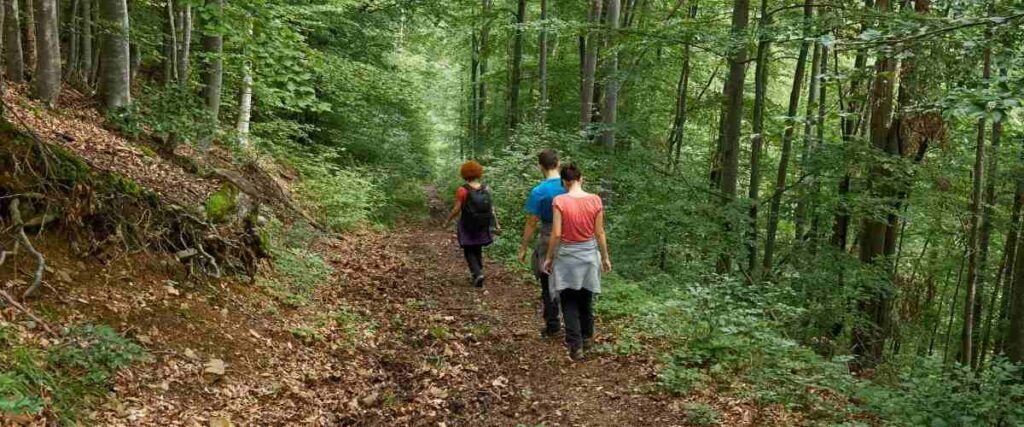 Chicot State Park is a wildlife preserve with a 2,000-acre lake and an extensive trail that winds its way through the natural terrain around the water. The 6,400-acre park is full of steep hills and thick forests, making it an excellent location for mountain bikers who want an adventure. The Chicot Lake Trail is about 18 miles long and is often very muddy, bumpy, and filled with tree roots. The trail tends to hold water, so be cautious in very wet weather. The state park also offers camping if you want to camp and bike for a multi-day adventure. Other amenities include cabins, picnic areas, playgrounds, a swimming pool, boat launch, fishing pier, and dock with rental boats.
The address for Chicot State Park is 3469 Chicot Park Road, Ville Platte, LA 70586.
Tips: Be prepared to pay a small entrance fee to get into Chicot State Park.
9. Wild Azalea Trail – Woodworth, LA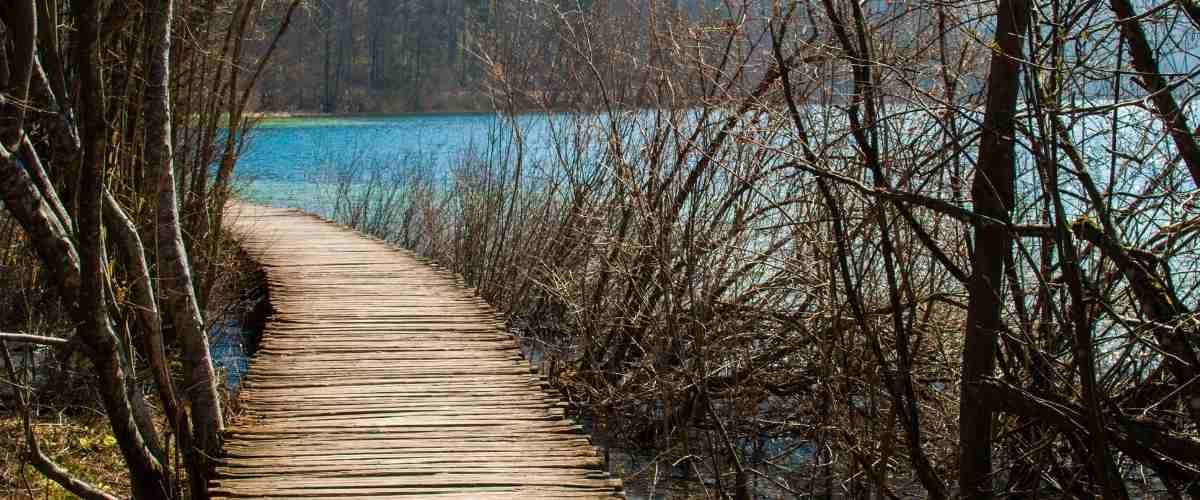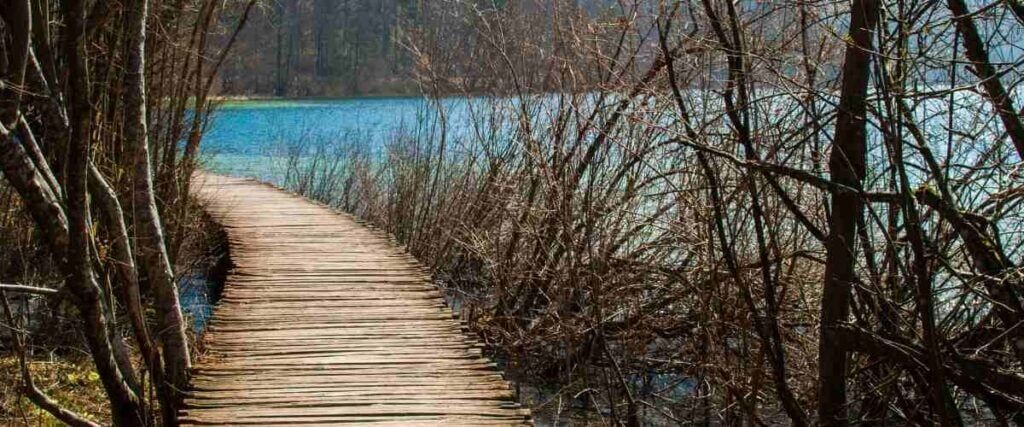 The Wild Azalea Trail is a spectacularly beautiful bike trail in the Calcasieu Ranger District of the Kisatchie National Forest in Central Louisiana. It spans a whopping 31 miles, featuring fun climbs and hills that are perfect for cyclists of all skill levels. The trail also has several flatter stretches of land that allow you to enjoy the forested views and the area's natural scenery. True to its name, you're also likely to see wild azaleas blooming all along the trail from March through early April. Although the route is intended for walking and biking, backpackers may also camp along it.
You can park at the Woodworth Town Hall and access the trail from there. Alternatively, parking is also available at the Valentine Lake Recreation Area.
Tips: There are also several other excellent mountain biking routes in the Calcasieu Ranger District, including:
Indian Ridge Trail
Big Branch Trail
Enduro Trail
Ol Sarge Trail
Wild Turkey Trail
10. Big Tree Hiking Trail – Bossier City, LA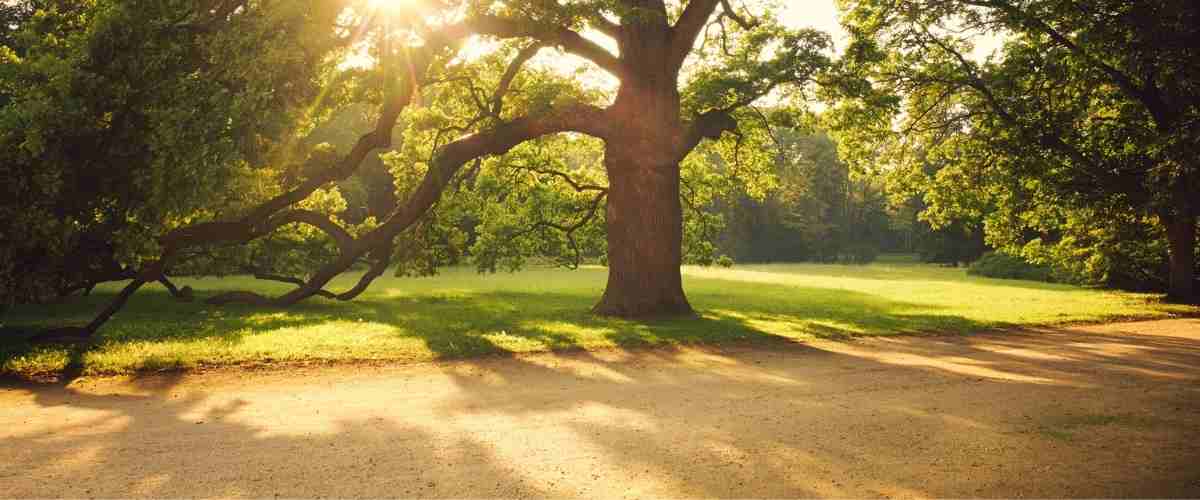 Although you might think the Big Tree Hiking Trail is only for hiking due to its name, it's also a well-loved mountain biking trail! Located at Barksdale Air Force Base near Bossier City, the Big Tree Hiking Trail is a 7-mile-long singletrack trail that follows a circular route through the natural landscape. Signage along the way identifies natural features and historical landmarks, including a WWII bombing range and an old plantation. While you bike this trail, you'll also ride over a secure 675-foot swamp walkway and several other bridges that cross over marsh areas. Significant climbs and descents make this trail ideal for intermediate riders or mountain bikers with some prior experience.
Tips: The Big Tree Hiking Trail has rest stops and picnic areas along the route if you need a break or want to stop to eat.
Interested in another state?
Discover the best US places to ride a bike: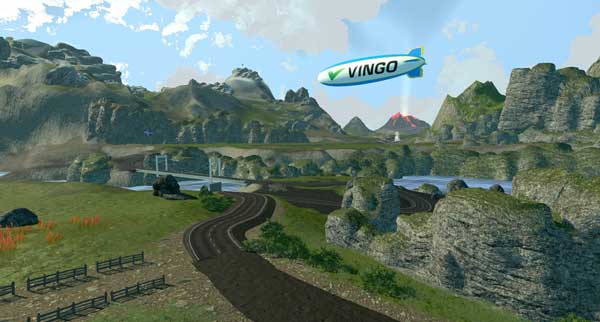 References:
Photo Sources:
Dominic, CC BY-SA 4.0, via Wikimedia Commons
Efini, CC BY-SA 4.0, via Wikimedia Commons