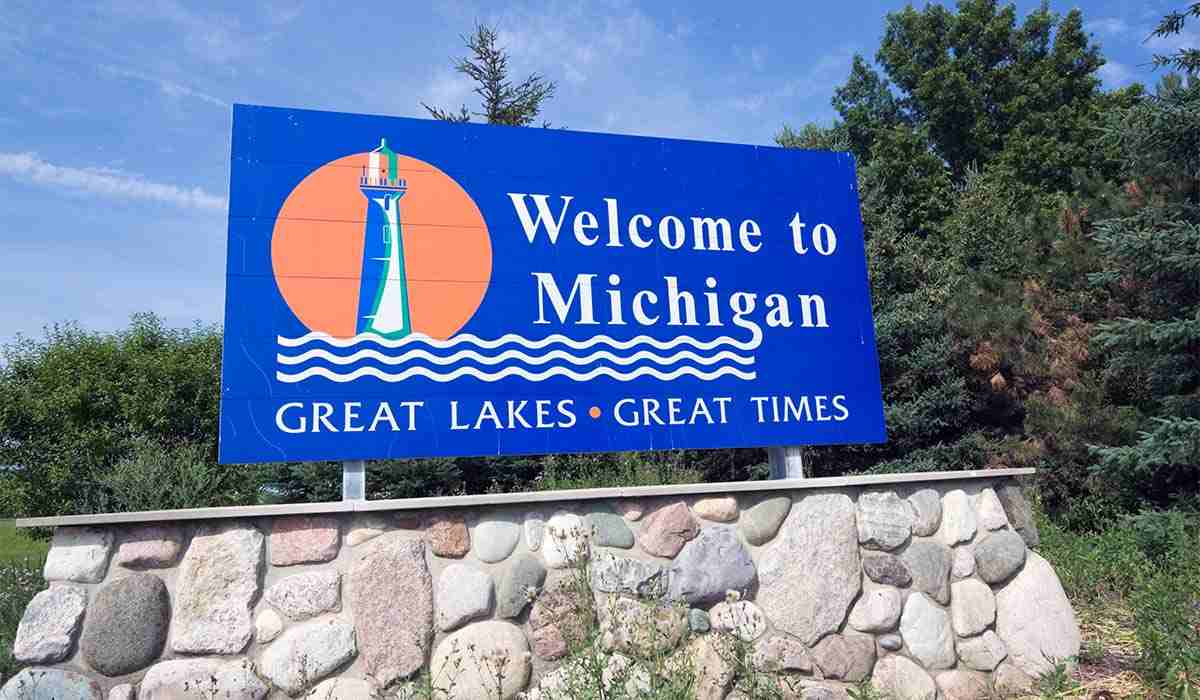 Top 10 Bike Trails in Michigan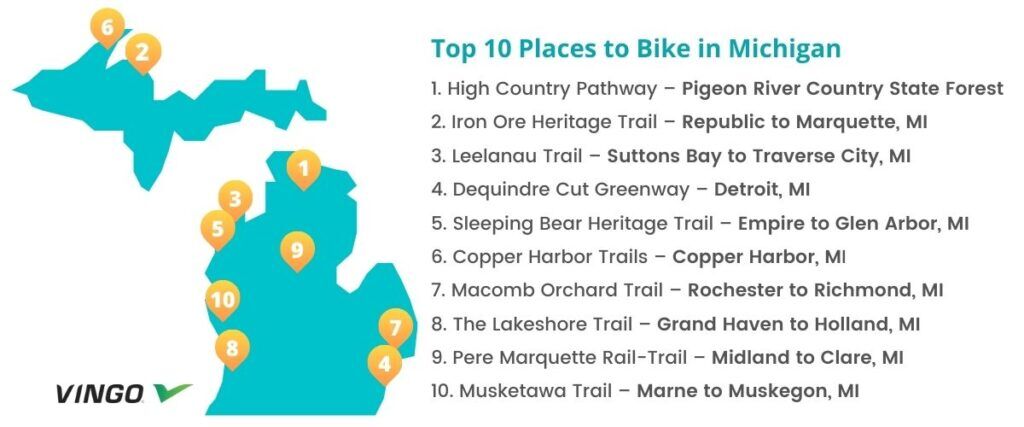 Michigan is chock full of incredible bike rides. Whether you're after a rugged, scenic mountain-biking adventure, a slow and family-friendly route through the city, or a long-distance cycling excursion, the Great Lakes State has something for everyone. Here's a quick roundup of the top 10 places to bike in Michigan.
1. High Country Pathway – Pigeon River Country State Forest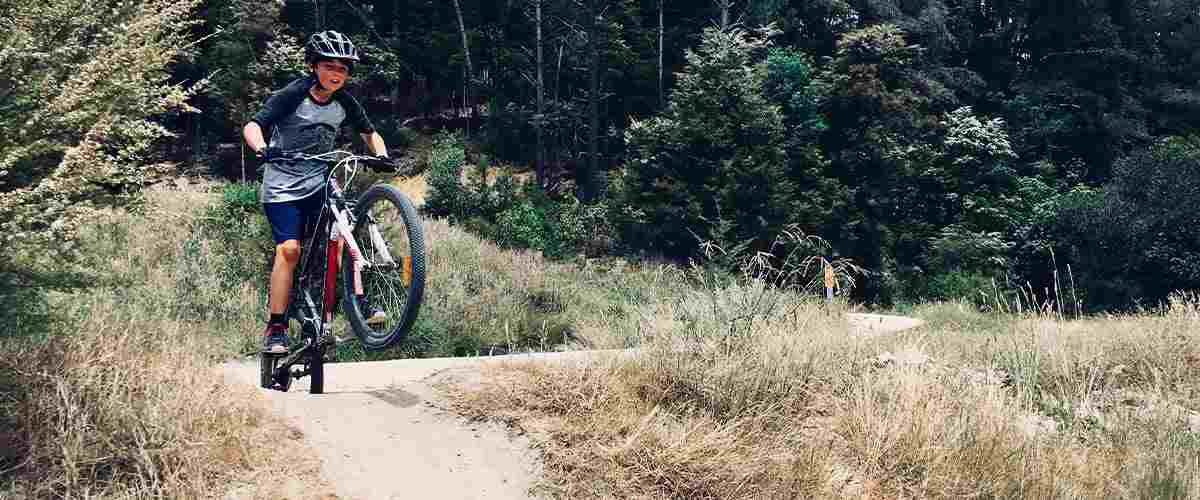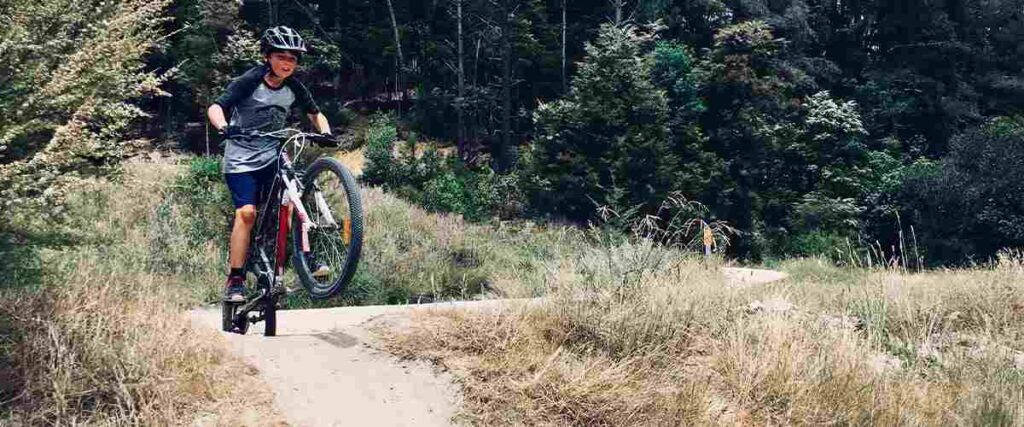 The High Country Pathway is an IMBA Epic located in Pigeon River Country State Forest Area. This route is Michigan's longest loop trail, crossing through three different counties and traversing through various terrains. If you're searching for an exciting and challenging mountain-biking experience, this is it.
The High Country Pathway will take you deep into the isolated Michigan woods and the home of the largest free-range elk herd on this side of the Mississippi. It's a rigorous 80-mile loop that makes for an exciting all-day or two-day overnight adventure featuring rugged trails and run-ins with native animals like deer, elk, and beavers.
The official High Country Pathway trailheads are in Vanderbilt on Sturgeon Valley Road and next to the forest headquarters at 9966 Twin Lakes Rd, Vanderbilt, MI 49795. The trail also crosses several roads and campgrounds to access it easily.
Tips: Although the trail passes through several campgrounds, there are no towns or food sources. So come prepared with plenty of food, water, a first aid kit, and a bike repair kit.
2. Iron Ore Heritage Trail – Republic to Marquette, MI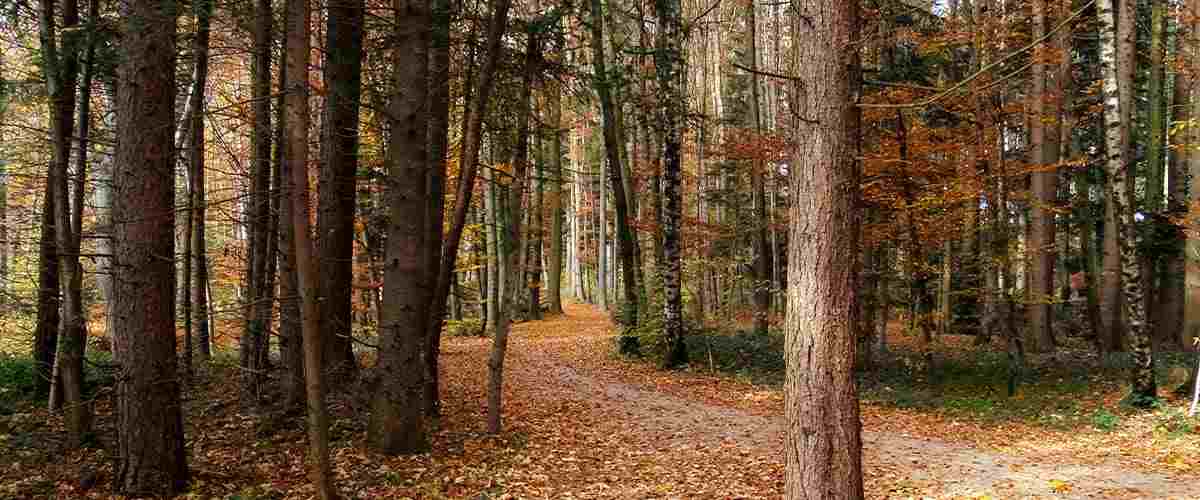 The Iron Ore Heritage Trail is a 47-mile-long journey through Marquette County's history, featuring fascinating old structures detailing the region's rich mining history. This rail trail was designated as a National Recreation Trail in 2018 and follows several old railroads that used to carry iron ore to the Lake Superior harbor.
Located in Michigan's Upper Peninsula, the Iron Ore Heritage Trail is dotted with relics from the mining area. As you ride, you'll pass by historic mining shafts, forges, furnaces, and connections to museums, complete with interpretive signs and artwork along the way. This trail also connects to the Marquette Multi-Use Path, offering 19 more miles of paved trail to explore the city.
Parking and trail access is available in several communities along the route, including:
Ishpeming: The Cliffs Shaft Mine Museum at 105 W Euclid Street
Negaunee: The Iron Industry Museum at 73 Forge Road
Marquette: The Welcome Center at 2201 U.S. 41 and Marquette Commons downtown at 112 S. 3rd Street
Chocolay Township: Kawbawgam Pocket Park on Kawbawgam Road, just south of M-28 East
Tips: If you're starting your ride from downtown Marquette, this trail will have a consistent upward grade, so be ready for a good workout!
3. Leelanau Trail – Suttons Bay to Traverse City, MI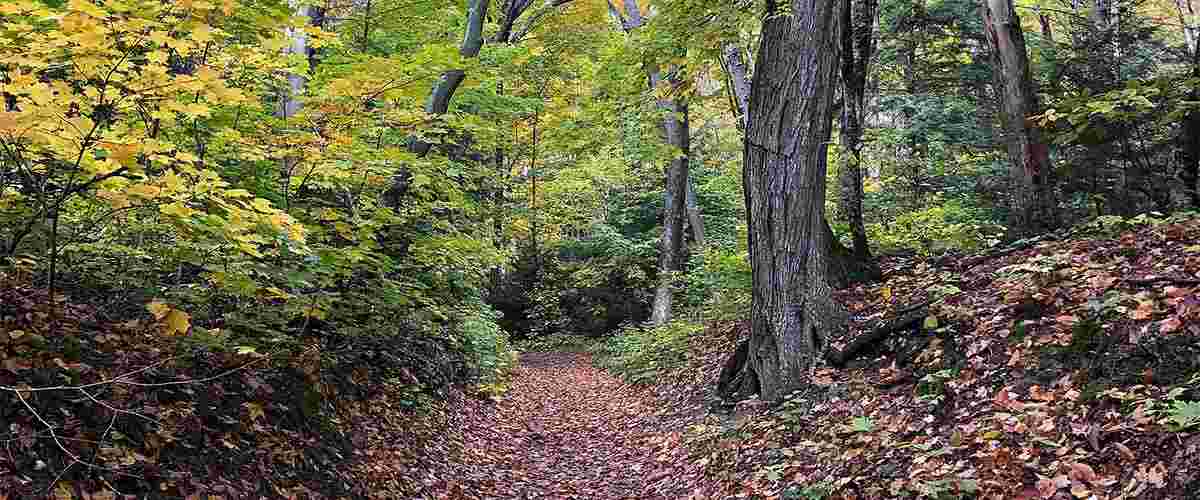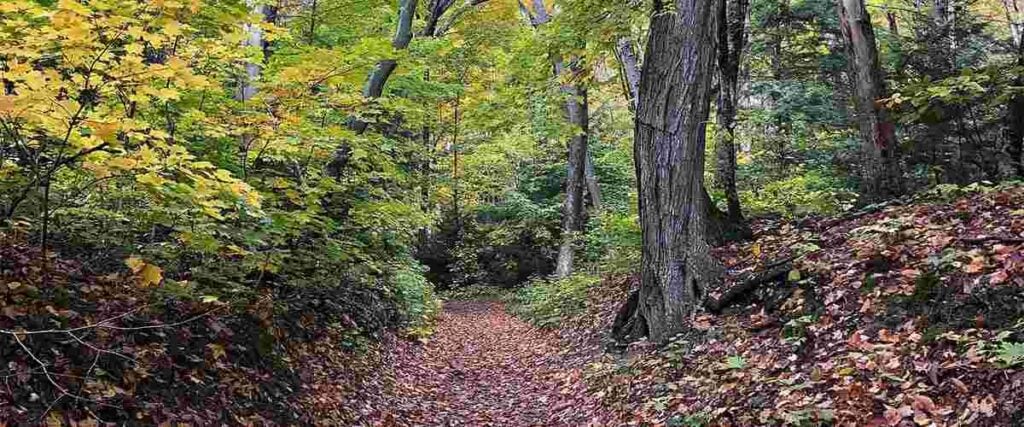 The Leelanau Trail is a historic rail trail that connects two popular Michigan tourist destinations: Traverse City and Suttons Bay. The 17-mile paved trail offers cyclists a fun and relaxing way to explore the area's cherry orchards, Riesling grape vineyards, and quaint communities.
As you ride the Leelanau Trail, you'll pass by sandy beaches, the DeYoung Nature Center, and the charming village of Suttons Bay. There, you can browse local shops, restaurants, and cafes or just rest and enjoy the sights. Along this trail, you'll also pass through the Leelanau Peninsula Wine Trail, which features wine tasting rooms along the route.
You can access this trail from the northern trailhead in Suttons Bay or the southern endpoint in Greilickville.
Tips: There are a few road crossings on this trail. Make sure to watch for cars and be aware of your surroundings at all times.
4. Dequindre Cut Greenway – Detroit, MI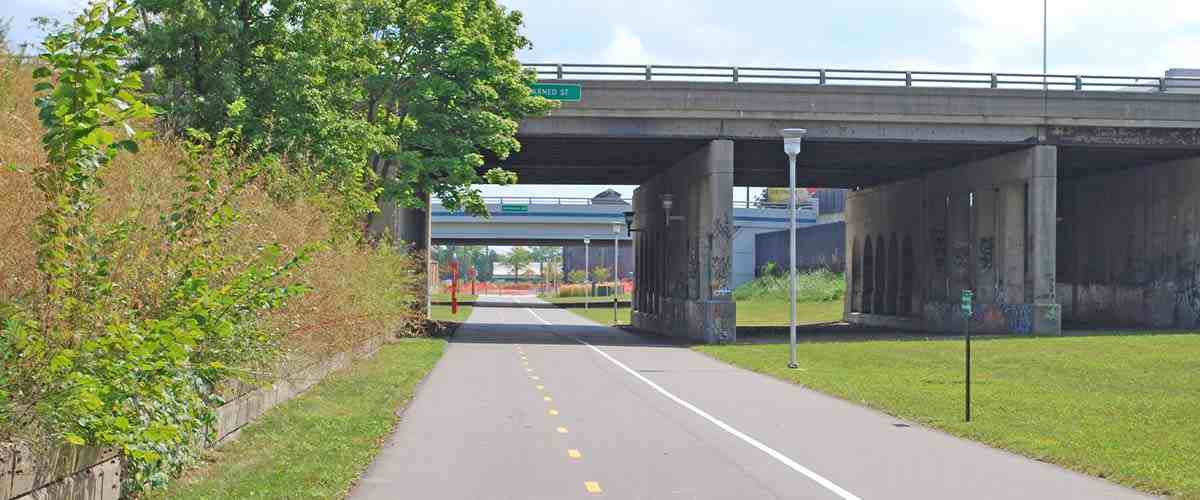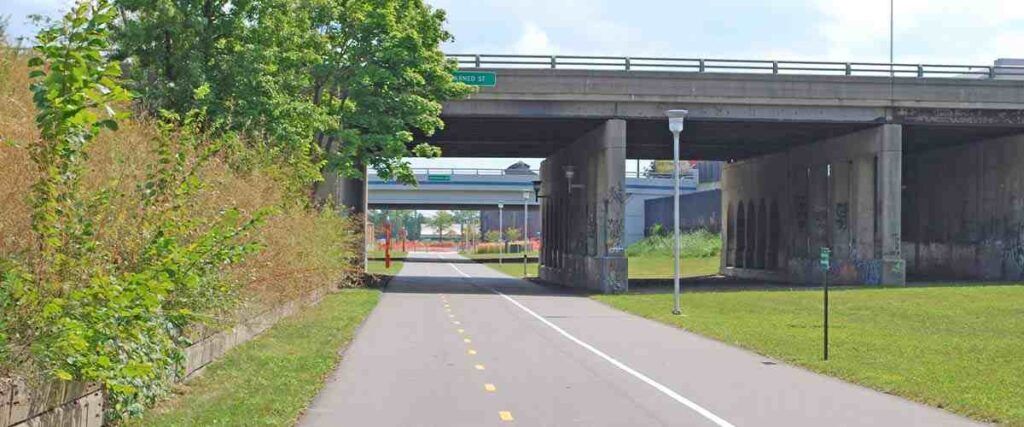 The Dequindre Cut Greenway is a popular trail that runs for about two miles through downtown Detroit. It used to be a railroad, but the rail was disconnected in the 1980s and sat vacant for years. Now, it's an urban trail used by bikers, runners, and walkers.
The Dequindre Cut Greenway gets its name because it's a wide trench cut out of the ground, and it sits below street level, originally used to house the Grand Trunk Railroad. Today, it's paved and has separate lanes for bikers and pedestrians. At the northern end of the trail, you'll find the wonderful Eastern Market commercial district, which features a popular farmer's market that encompasses six blocks. At the southern end of the trail is the Detroit River. From there, you can easily access the Detroit RiverWalk, which follows the river and features plenty of dining options, shops, and entertainment options.
You can access the Dequindre Cut Greenway via the entrance ramps at Lafayette Street, Gratiot Avenue, and Woodbridge Street, or at the north and south ends.
Tips: One of this trail's most exceptional features is its colorful graffiti art. Make sure you look for it while you ride!
5. Sleeping Bear Heritage Trail – Empire to Glen Arbor, MI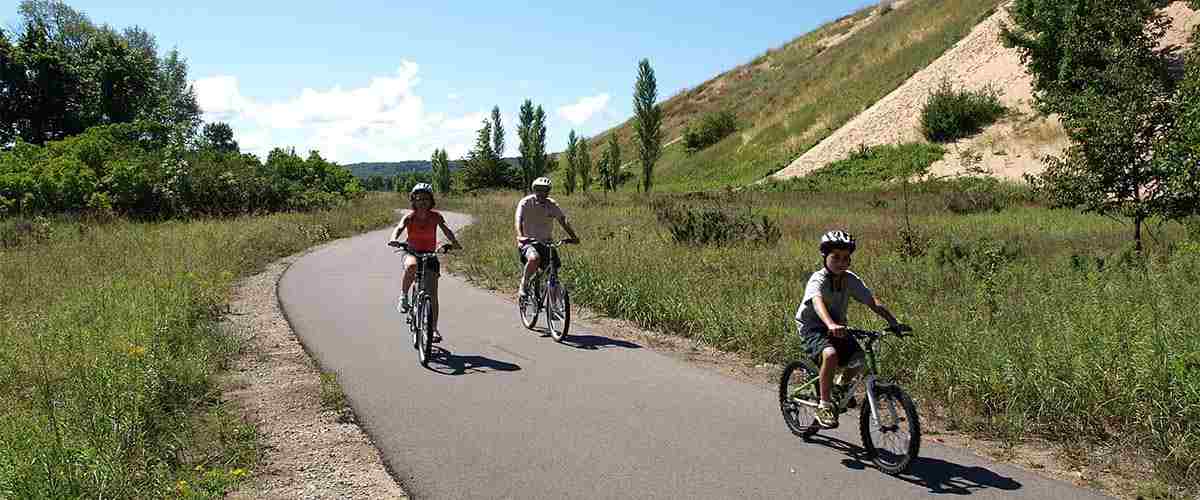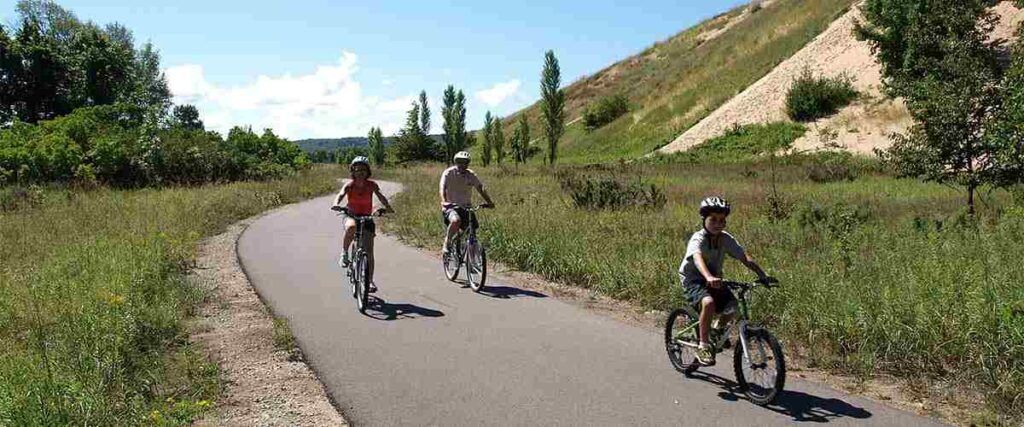 The Sleeping Bear Heritage Trail winds through the breathtaking hills of the Sleeping Bear Dunes National Lakeshore on Lake Michigan. When it's complete, it will span 27 miles, offering stunning views of the waterfront.
As you ride this trail, you'll pass through the fascinating Port Oneida Rural Historic District, which is home to a rare collection of farm sites and buildings that date back more than a century. While exploring the Sleeping Bear Heritage Trail, you'll also pass through Glen Haven, the best-preserved cord wood station on the eastern shore of Lake Michigan, and the Dune Climb, which offers a fun sandy climb and views of Glen Lake.
You can park at the Bayview Trailhead in Maple City or at the trail's official endpoint in Empire to access this trail.
Tips: If you plan to check out the Dune Climb along this trail, resist the urge to take off your shoes! The sand can get very, very hot. However, enjoy the run back down the dune to the picnic area. It's a blast!
6. Copper Harbor Trails – Copper Harbor, MI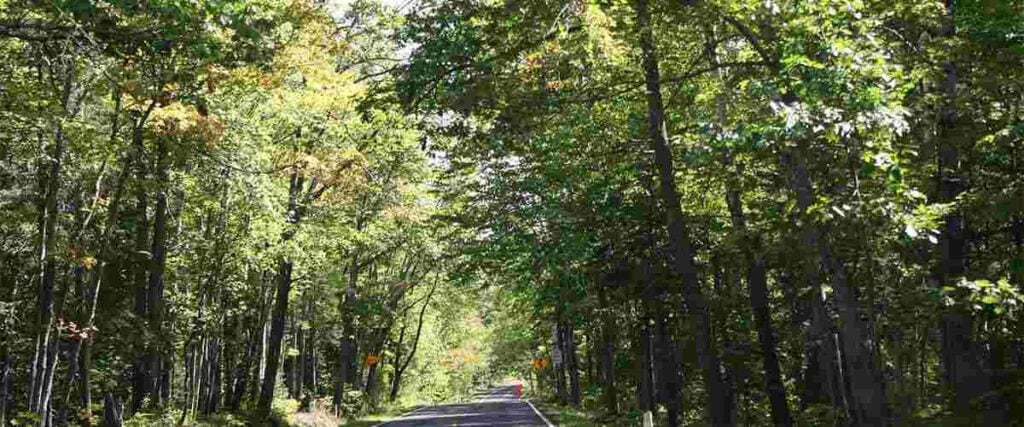 Copper Harbor Trails is arguably one of Michigan's best mountain biking spots. If you're searching for fun, gnarly, and scenic trails in the Upper Peninsula that will push you to your limits, you definitely need to visit this place.
Located at the northern tip of Michigan's Keweenaw Peninsula, the Copper Harbor Trail system offers an exhilarating biking adventure through the breathtaking backcountry of the UP. You'll enjoy more than 37 miles of singletrack trails that weave through the untamed forest and overlook Lake Superior. Most of the paths here are for intermediate-level bikers and feature lots of fun riding options, including downhill tracks, flow trails, traditional cross country, and technical challenges. The area also includes several expert-level trails.
You can access the trails within this system from various locations throughout the Copper Harbor area.
Tips: You can ride in either direction when you bike here, but uphill riders always have the right of way. E-bikes are not allowed on these trails, but you can enjoy other non-motorized activities, such as biking, hiking, or bird watching.
7. Macomb Orchard Trail – Rochester to Richmond, MI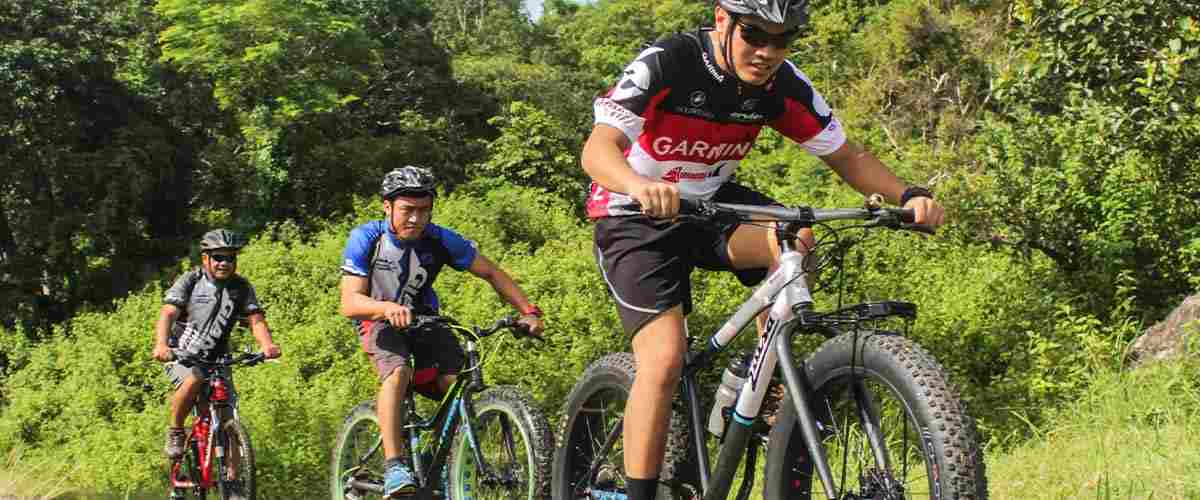 Macomb Orchard Trail spans 23.5 miles from the suburbs of Rochester to the rural beauty surrounding Richmond. A fun route to bike in the fall, this trail is an excellent excuse to enjoy a Michigan cider mill experience (if you haven't already), and it offers a flat and smooth ride.
If you start biking from Rochester, you'll head out into the beautiful countryside, where you'll eventually pass the Westview Orchards, where you can pick apples, peaches, strawberries, and cherries when they're in season. You can also visit the Cider Mill, which operates during the fall, and gives visitors the chance to watch how apple cider is made. About 10 miles into your ride, you'll also be less than a mile from the Romeo Historic District, which is fun to explore. If you bike this route in the fall, the town of Armada also hosts several fun festivals in September.
You'll find trailhead parking in Rochester at the Onyx Rochester Ice Arena at 52999 Dequindre Road Rochester, MI 48307. Parking for the Richmond trailhead is on Main Street, right before you hit Division Street and just past the Village Cafe.
Tips: This trail can get pretty busy, so try to bike it during the week if you can.
8. The Lakeshore Trail – Grand Haven to Holland, MI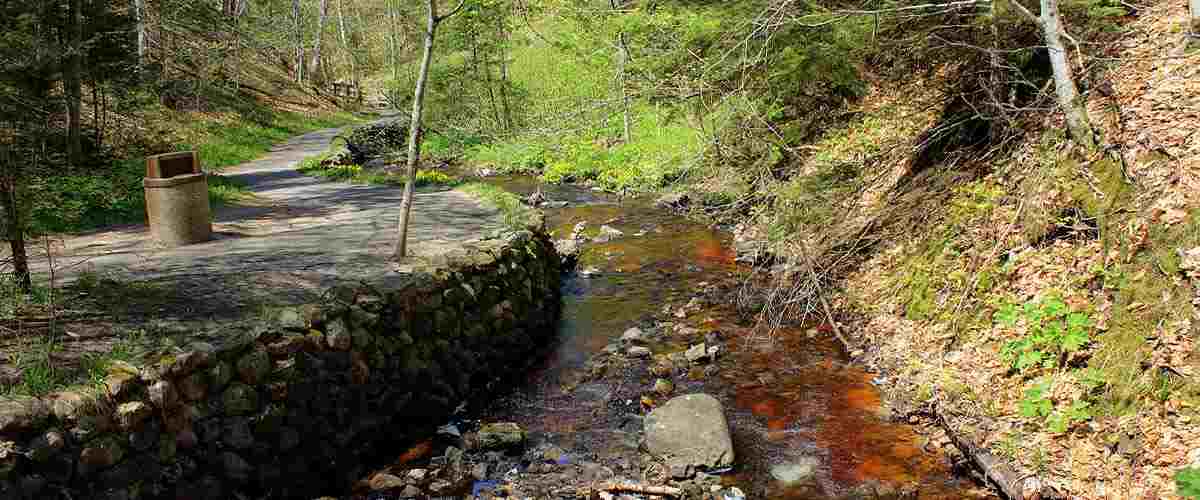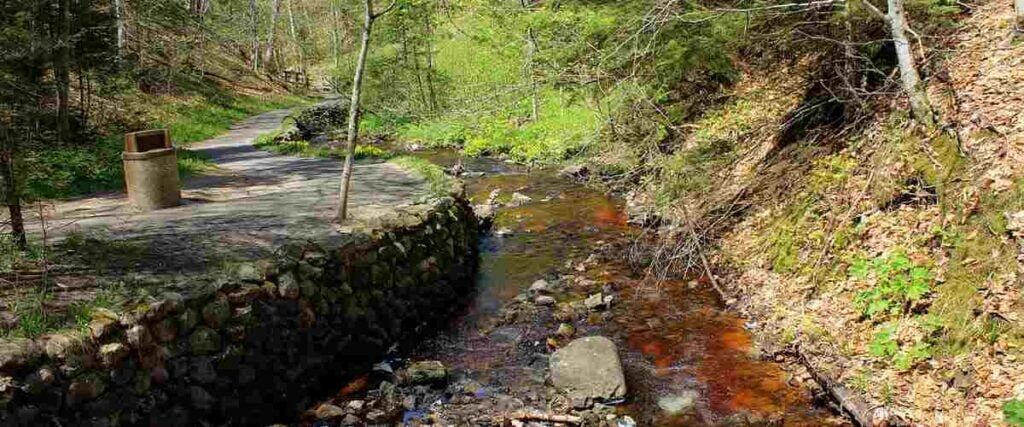 For an up-close and personal view of some of Michigan's most popular shorelines, check out the Lakeshore Trail. This paved path runs about 20 miles, connecting the communities of Grand Haven and Holland for a scenic and beachy ride.
Grand Haven and Holland are both popular tourist destinations in Michigan, but this path that connects the two is worth exploring as well. It runs parallel to Lakeshore Drive and travels through three Ottawa County beach parks and natural areas: Rosy Mound Natural Area, Kirk Park, and Tunnel Park. At either end of the trail, you'll also enjoy two famous Michigan state parks: Grand Haven State Park and Holland State Park.
For parking and trail access, head to the Rosy Mound Natural Area at the trail's north end. This area offers the easiest trail access. However, you can also start your ride at Tunnel Park or Holland State Park.
Tips: You'll have to pay for parking if you leave your car in one of the state parks that requires a day pass.
9. Pere Marquette Rail Trail – Midland to Clare, MI
The Pere Marquette Rail Trail is nationally recognized as one of 25 Rails to Trails Conservancy Hall of Fame trails in the U.S. and attracts more than 200,000 visitors annually! It offers 30 miles of scenic and flat pathways for bikers, walkers, and runners to enjoy.
If you'd like to explore a bit of central Michigan by bike, this trail is a fascinating way to do it. The Pere Marquette Rail Trail is fully paved and provides cyclists with a fun way to access local parks, historical areas, and cultural attractions. From attractions like the Dow Historical Museum, Heritage Park, The Bradley House (a restored 1874 home), and more, you'll have plenty of fun local spots to check out while you ride.
The best places to park and access this trail are in the downtown areas of Midland, Sanford, Coleman, and Clare.
Tips: This is a wildly popular trail in Michigan. Prepare for crowds, use safe speeds, and make sure to move to the side or off the path if you stop your bike at any point.
10. Musketawa Trail – Marne to Muskegon, MI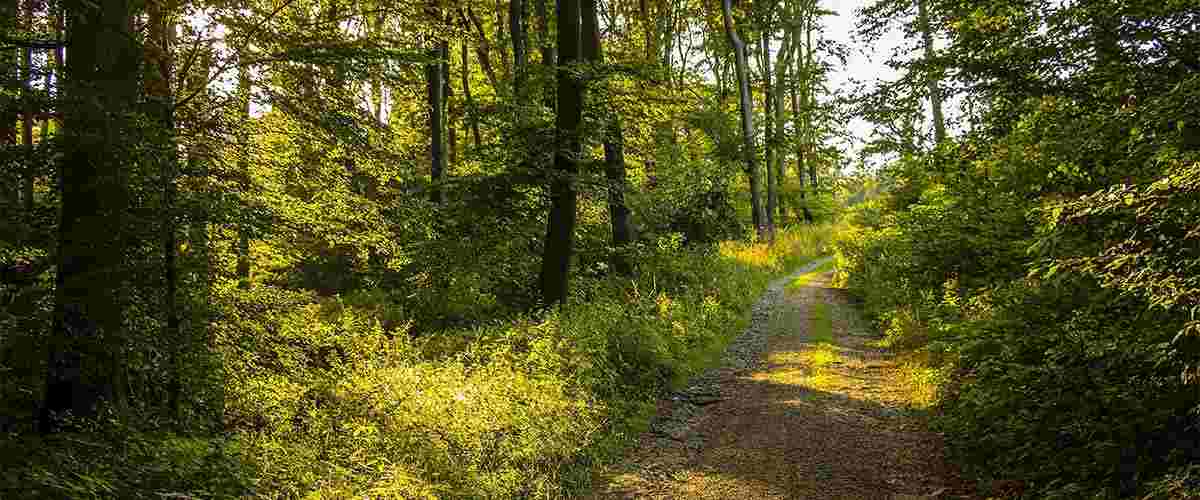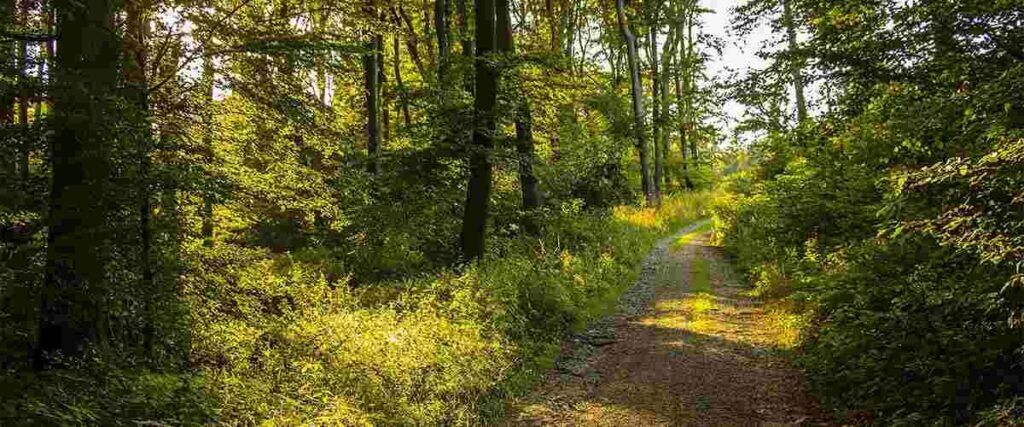 The Musketawa Trail is a recreational path extending about 25 miles from Marne to East Muskegon in Western Michigan. The trail's main historical centerpiece is a recently added railroad caboose, which is fun for visitors to check out. However, that's not all this ride has to offer!
The Musketawa Trail curves through various landscapes throughout Muskegon and Ottawa counties. From rural farmland, thick forests, and wetland, you'll enjoy lots of scenic and varied views on this ride. As you bike the primarily paved route, you'll also pass through the small towns of Conklin and Ravenna, where you'll find the longest of 13 railroad trestles (216 feet long) over Crockery Creek and a rebuilt railroad water tower that's 100 years old. Plus, don't miss out on the six wildlife observation decks along the trail!
Parking and trail access is available in Marne, Conklin, Ravenna, and Muskegon. This map of the Musketawa Trail will help you plan your ride.
Tips: The natural area along the trail is home to many native plants, birds, and animals. Be considerate and don't litter or disturb the wildlife. It's also worth noting that camping is not allowed along this trail.
Interested in another state?
Discover the best US places to ride a bike: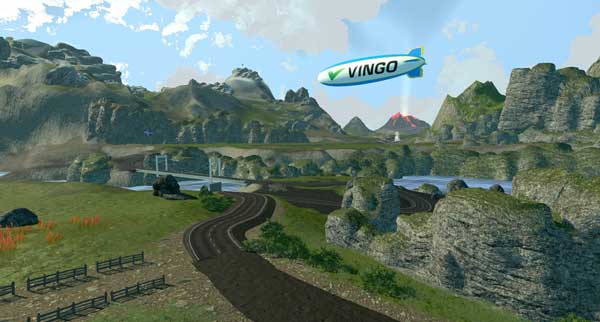 References:
Photo Sources:
Photo by Darcy Lawrey from Pexels
Photo by Zepps Project from Pexels
Guettarda, CC BY-SA 4.0 https://creativecommons.org/licenses/by-sa/4.0, via Wikimedia Commons
Andrew Jameson, CC BY-SA 3.0 https://creativecommons.org/licenses/by-sa/3.0, via Wikimedia Commons
NPS, Public domain, via Wikimedia Commons
Royalbroil, CC BY-SA 3.0 https://creativecommons.org/licenses/by-sa/3.0, via Wikimedia Commons
Photo by Dó Castle from Pexels
Yinan Chen, Public Domain, via Wikimedia Commons
O. David Redwine, CC BY-SA 3.0 https://creativecommons.org/licenses/by-sa/3.0, via Wikimedia Commons