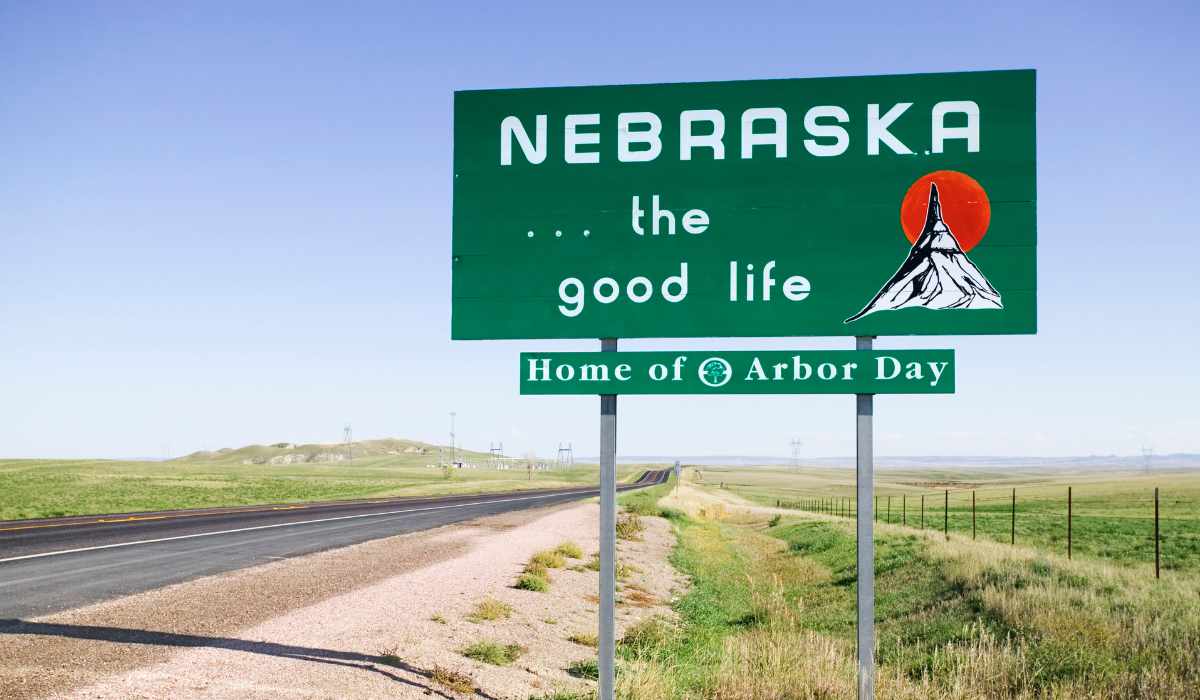 Top 10 Bike Trails in Nebraska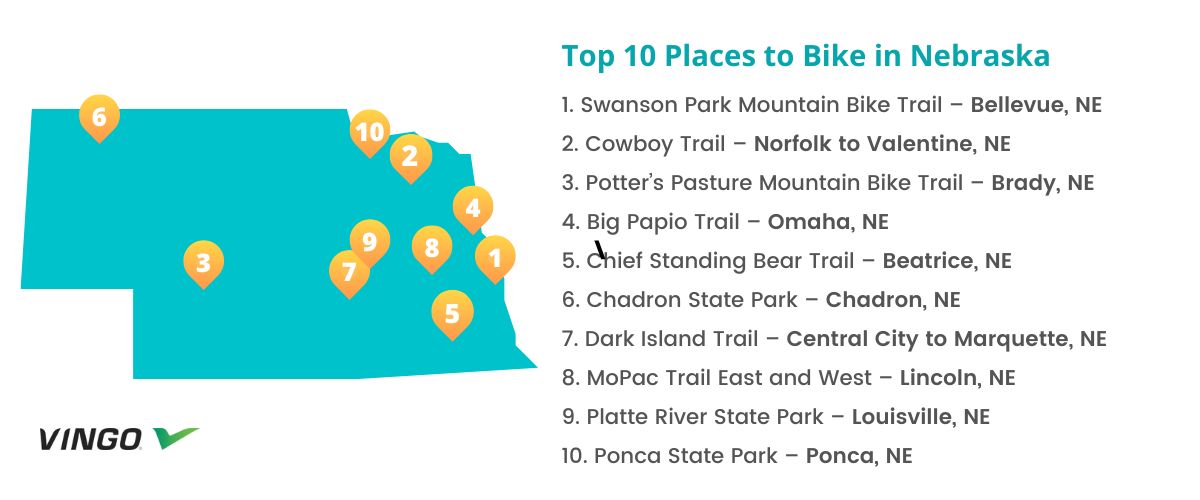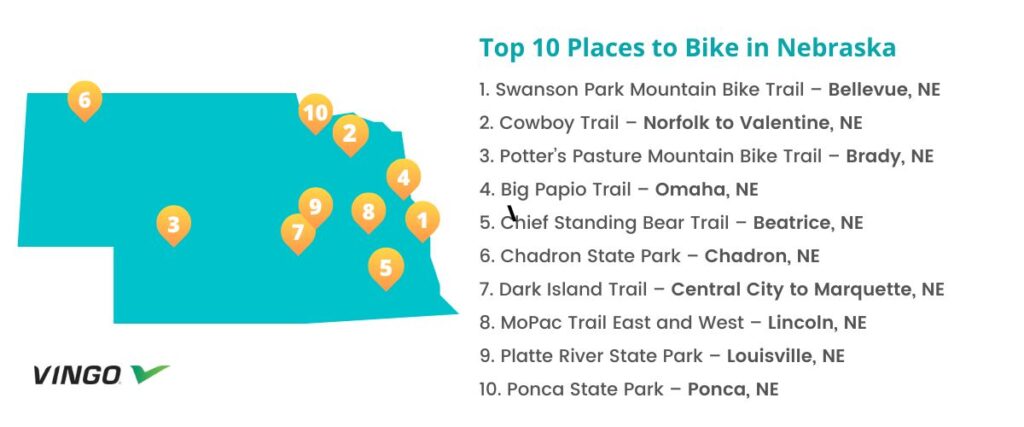 Although Nebraska hasn't historically ranked well as a bike-friendly state, several incredible trails, state parks, and natural areas offer one-of-a-kind cycling experiences in the Cornhusker State. If you're wondering where to cycle in Nebraska, these top 10 spots won't disappoint.
1. Swanson Park Mountain Bike Trail – Bellevue, NE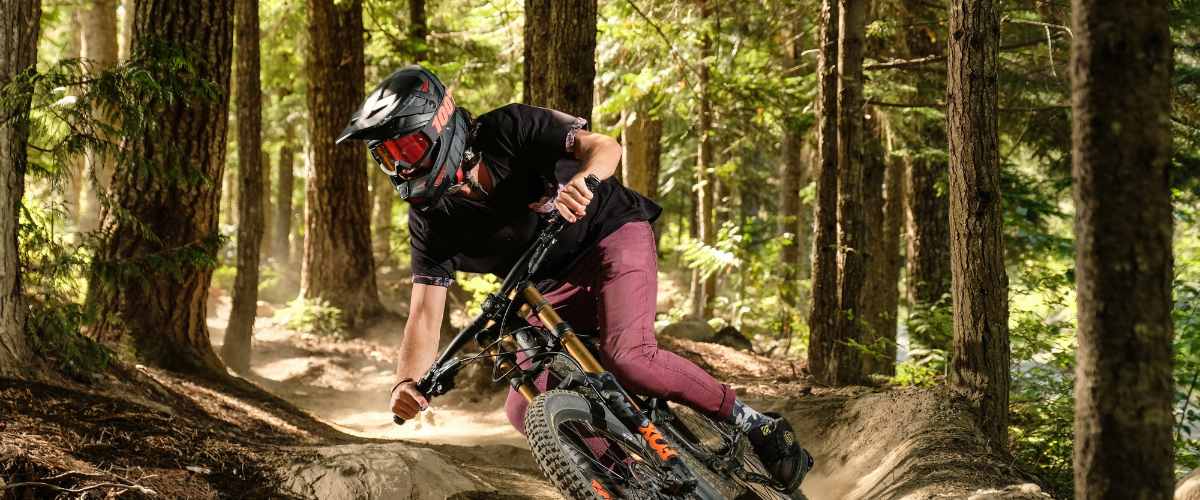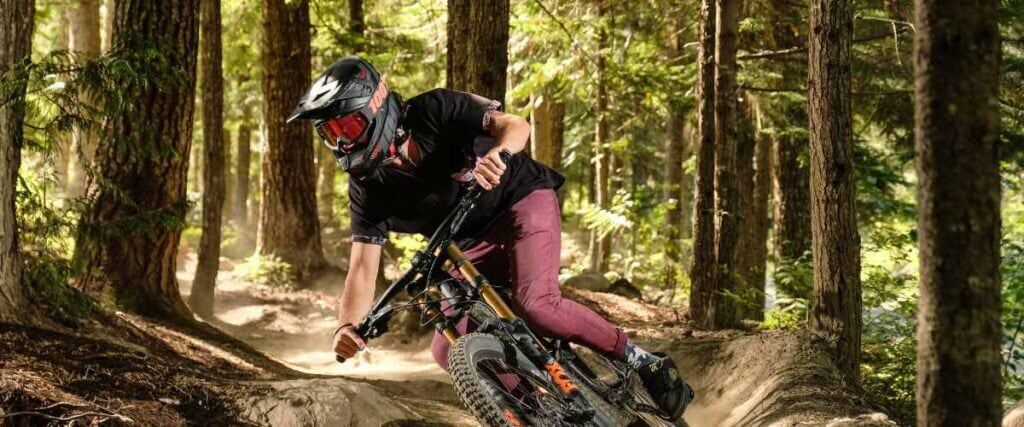 The Swanson Park Mountain Bike Trail is among the Omaha metro area's most highly recommended mountain biking trails. Offering a fantastic adventure for beginner and advanced bike riders, this trail features challenging climbs, exciting drops, and technical sections while winding through a forested and hilly landscape.
Tips: Experienced cyclists recommend riding this trail slowly the first time through.
2. Cowboy Trail – Norfolk to Valentine, NE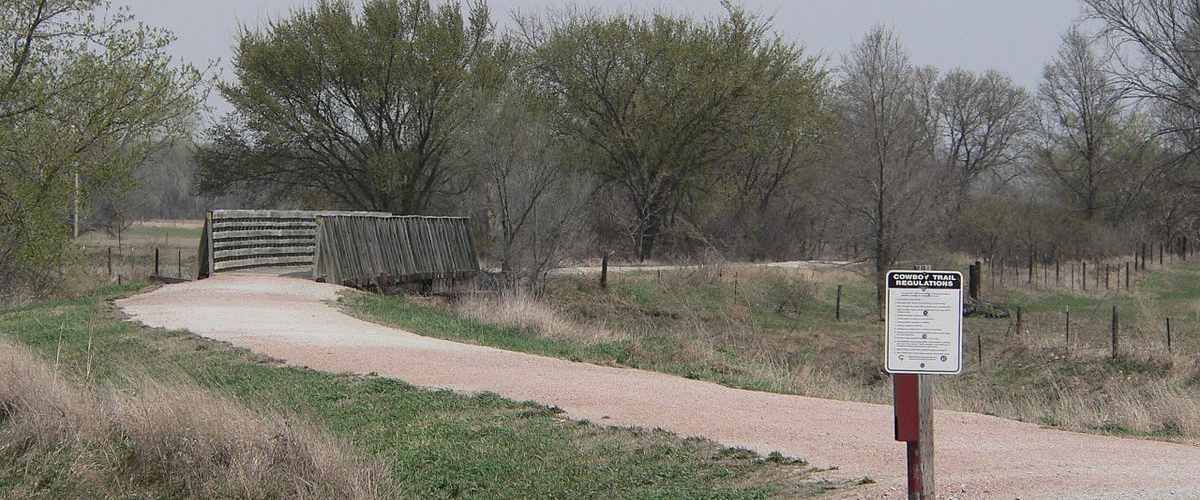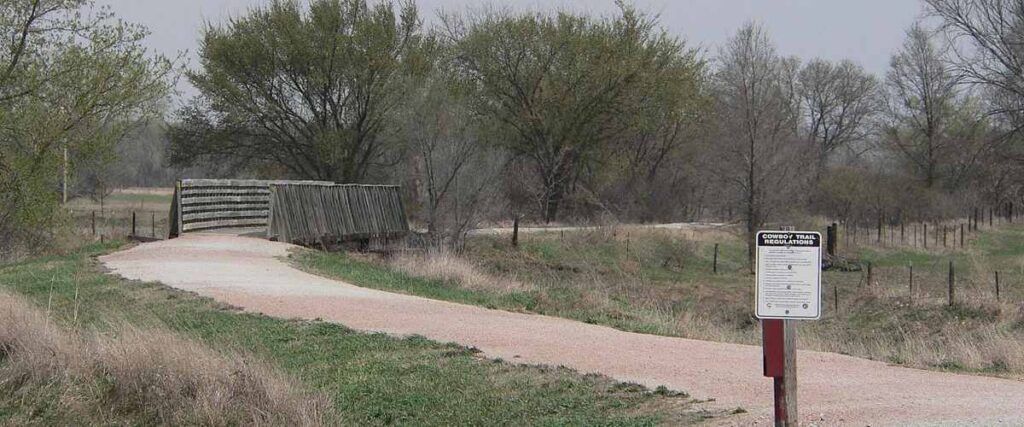 The Cowboy Trail is one of the longest rail trails in the United States and part of the Great American Rail Trail. It runs about 195 miles across northern Nebraska, following the old Chicago & Northwestern rail route. If you bike the entire route, you'll pass through several northern Nebraska communities, cross hundreds of bridges, and enjoy plenty of points of interest and amenities along the way.
Tips: Eventually, the Cowboy Trail will also connect to downtown Chadron.
3. Potter's Pasture Mountain Bike Trail – Brady, NE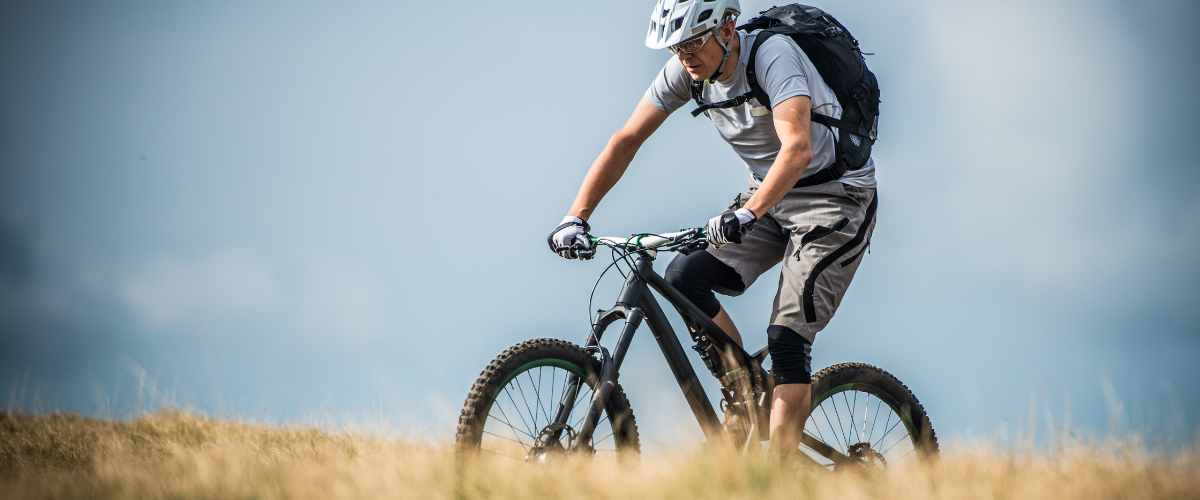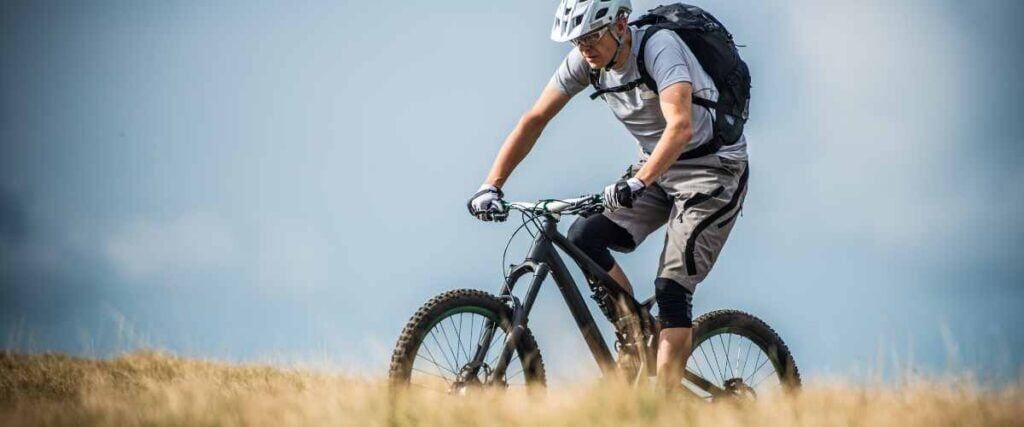 Potter's Pasture is a well-known biking area offering 1,200 acres of natural landscape for mountain bikers to explore. About 100 miles of trails cut through the hill country south of North Platte, featuring canyons, forested areas, and native grasses. Although privately owned land, it's free and open to the public. There are also campsites available, and you can bring your dog along for the adventure.
Tips: The Potter's Pasture trails are suitable for beginner cyclists, including kids, to highly advanced riders.
4. Big Papio Trail – Omaha, NE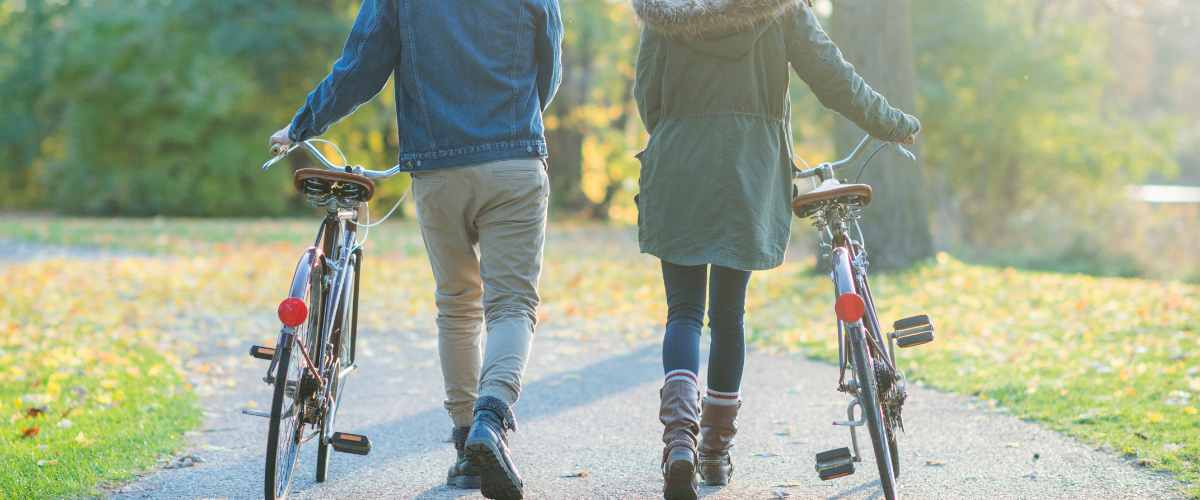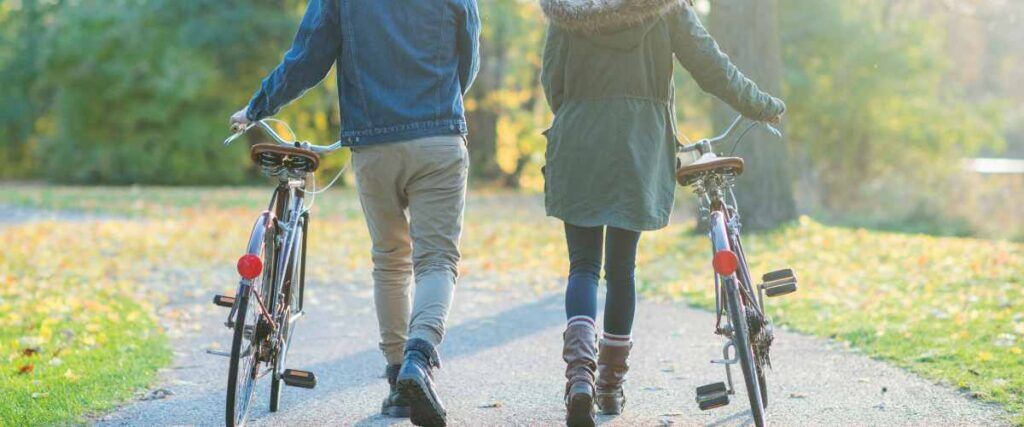 The Big Papio Trail is an 18.7-mile route through the Omaha area. It passes through many of the best local parks as it winds through the city and some of the natural landscape surrounding it. The route also connects several neighborhoods and past restaurants, businesses, and green spaces, offering a wonderful tour of the Omaha area. With plenty of fun activities along the way, you can ride the route leisurely while you make pit stops along the way or enjoy one solid, long bike ride all the way through.
Tips: Some of the best places to park for this bike ride are Crosskey Villages Park, Hefflinger Park, Seymour Smith Park, and Cancer Survivors Park.
5. Chief Standing Bear Trail – Beatrice, NE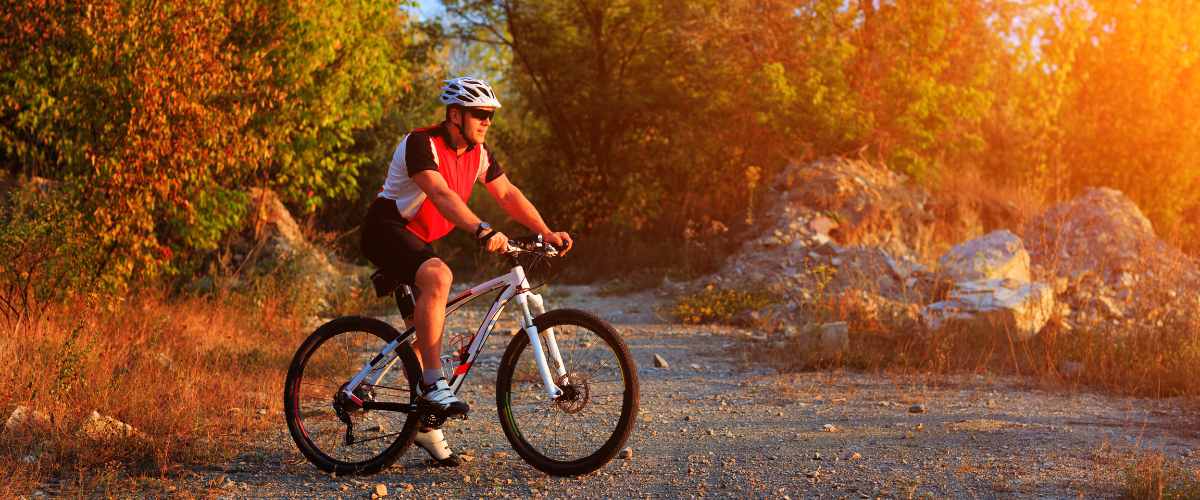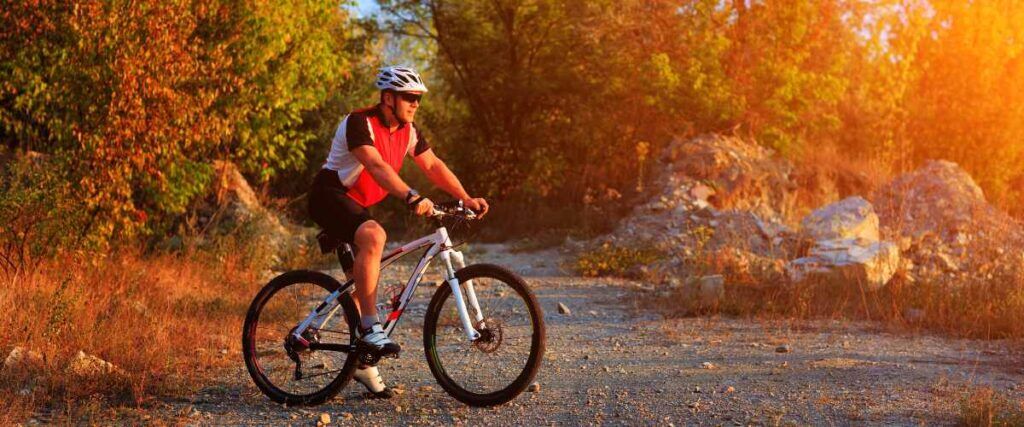 Beatrice's Chief Standing Bear Trail is tucked away in the beautiful Blue River Valley. It's owned by the Ponca Tribe of Nebraska and stretches from Beatrice to the Kansas border, about 22 miles. If you start in Beatrice, you'll begin your ride in town but quickly make your way out into peaceful farmland and native prairies, where you'll enjoy scenic woodland areas and river vistas. The trail follows the former Union Pacific Railroad route and intersects with the Trail of Tears Route. Each trailhead at Beatrice, Holmesville, Blue Springs, and Barneston has full facilities for cyclists and other trail users.
Tips: Part of the Chief Standing Bear Trail follows the Ponca Tribe's route to Oklahoma when they were forced to leave their home by the U.S. Calvary in 1877. You can learn more about its history via interpretive signage along the trail.
6. Chadron State Park – Chadron, NE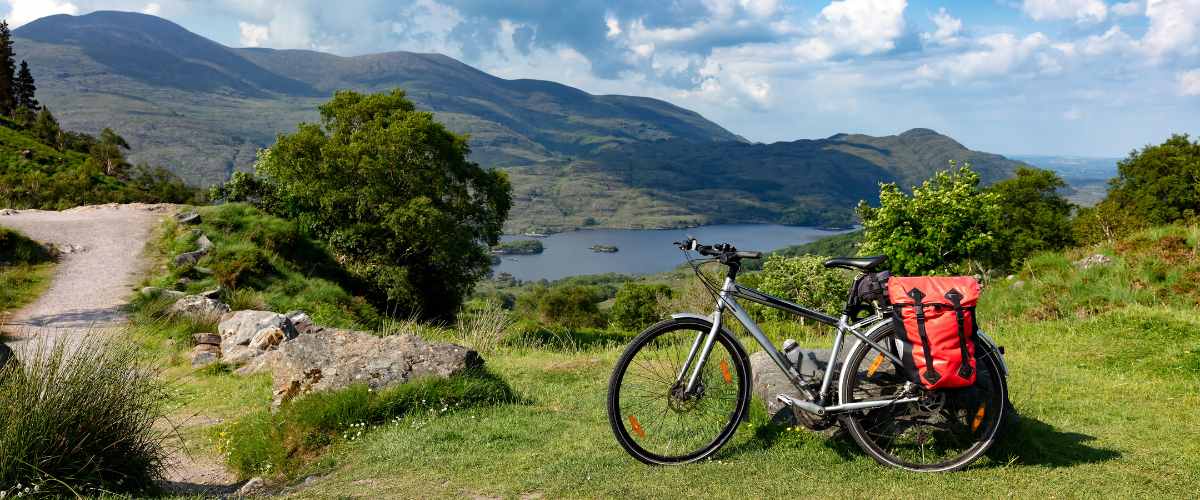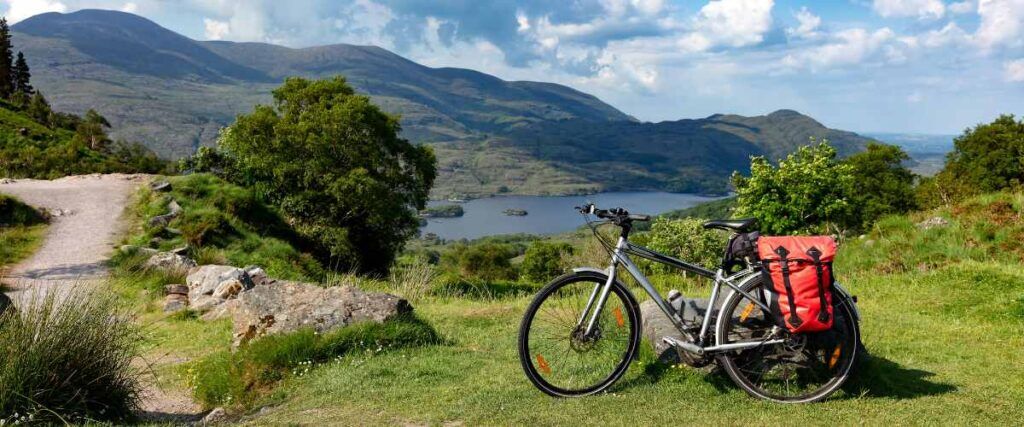 Chadron State Park is home to about 4 miles of mountain biking trails offering incredible scenic and stunning views of Nebraska's Pine Ridge. Most of the trails in the state park are grass, but they're well-marked and maintained for cyclists and hikers to enjoy. The bike routes carve their way through the distinctive buttes and canyons, providing breathtaking scenery and overlooks along the way. They're perfect for cyclists of all skill levels. The Steamboat Trail is one of the more popular biking routes, featuring grassy routes, a few challenging climbs, and an exciting ridgeline trail at the top. The park is also popular for horseback riding, camping, and fishing in Chadron Creek.
Tips: The state park is adjacent to the Nebraska National Forest. Between the two, you can explore more than 100 miles of mountain biking trails, known to be some of the most scenic in the state.
7. Dark Island Trail – Central City to Marquette, NE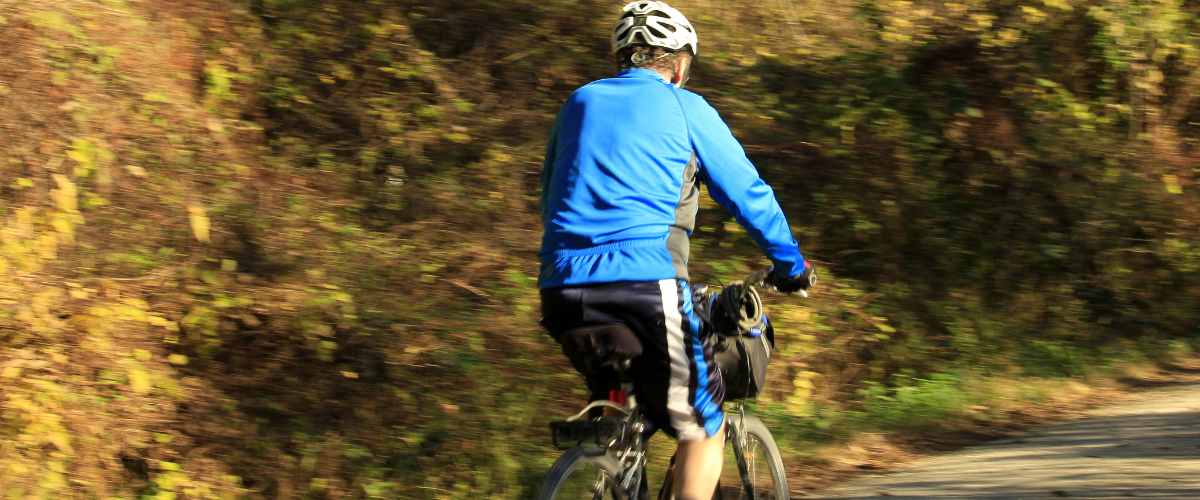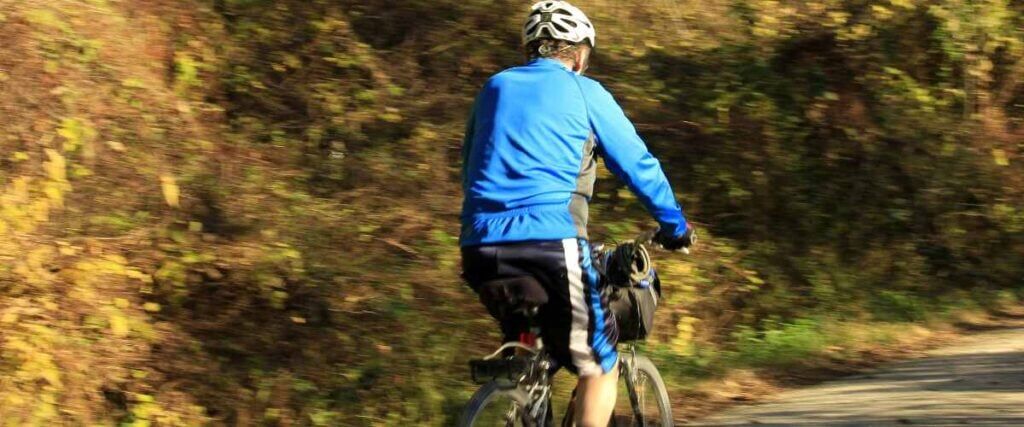 The Dark Island Trail is an 8-mile trail that runs from Central City, NE to just south of Marquette, NE. It follows an old railroad line and attracts many cyclists, runners, and hikers with its long and scenic Badger Park Bridge and beautiful tree canopies south of the Platte River. The old railroad bridge passes over the Platte River and is the most popular point of interest along the Dark Island Trail. It features peaceful water vistas and has several viewing benches where you can stop and watch wildlife on the water, take pictures, or enjoy a sunset.
Tips: The trail also features six interpretive signs along the route for those who want to learn about the history of the route. You can also join a tour through the Merrick County Historical Society to learn more about the trail and its history.
8. MoPac Trail East and West – Lincoln, NE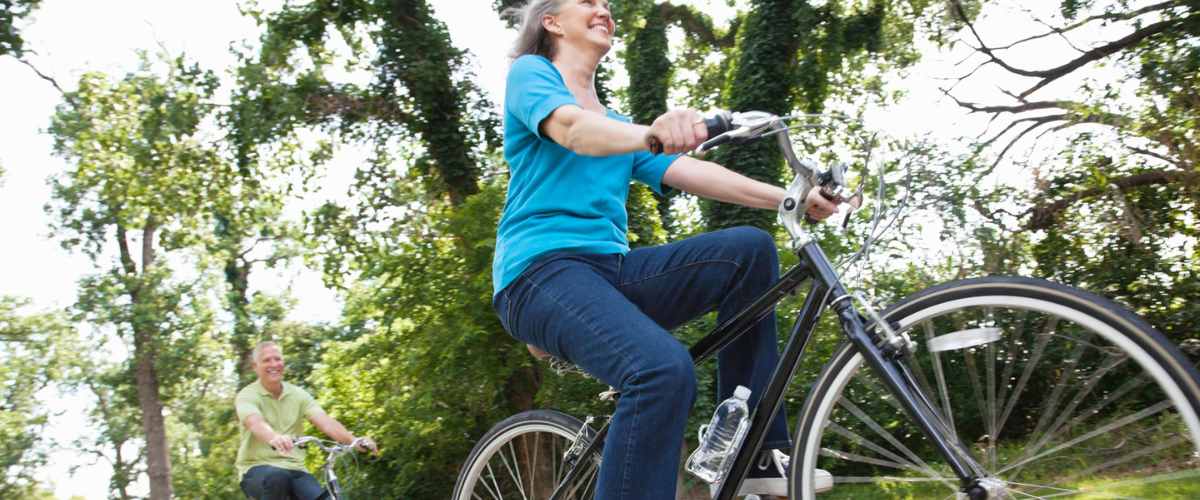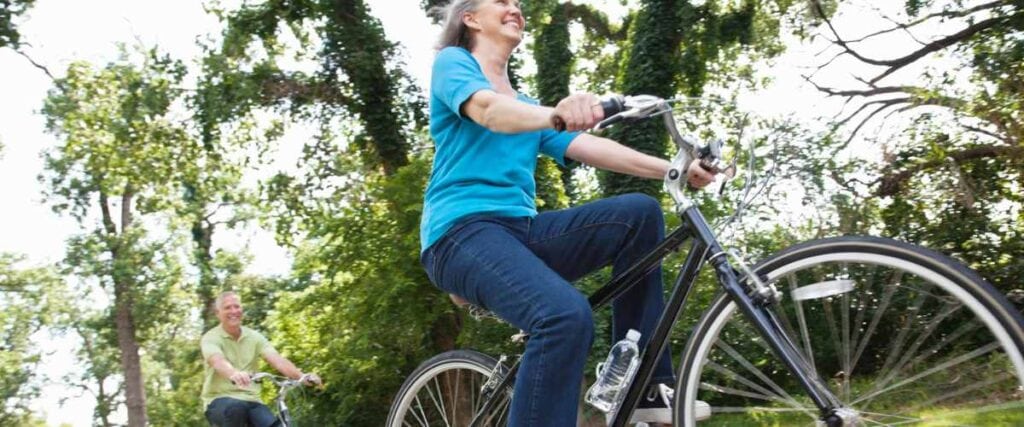 The MoPac Trail is a part of the Great American Rail Trail with distinct western and eastern sections. The west portion of the trail (5.08 miles) is paved and is the more urban part of the route. It starts in the heart of Lincoln and connects to Omaha, featuring several points of interest along the way, including the University of Nebraska-Lincoln campus, Peter Pan Park, and Bethany Park. The eastern portion (21.67 miles) is one of the oldest rail trails in Nebraska. It offers a more rural cycling experience, starting at 84th Street and continuing through the communities of Walton, Eagle, and Elmwood before ending near Wabash.
Tips: Members of the cycling community also highly recommend making a pit stop at a local bar in Eagle called Bailey's Local, where you can pick up a delicious meal or drink.
9. Platte River State Park – Louisville, NE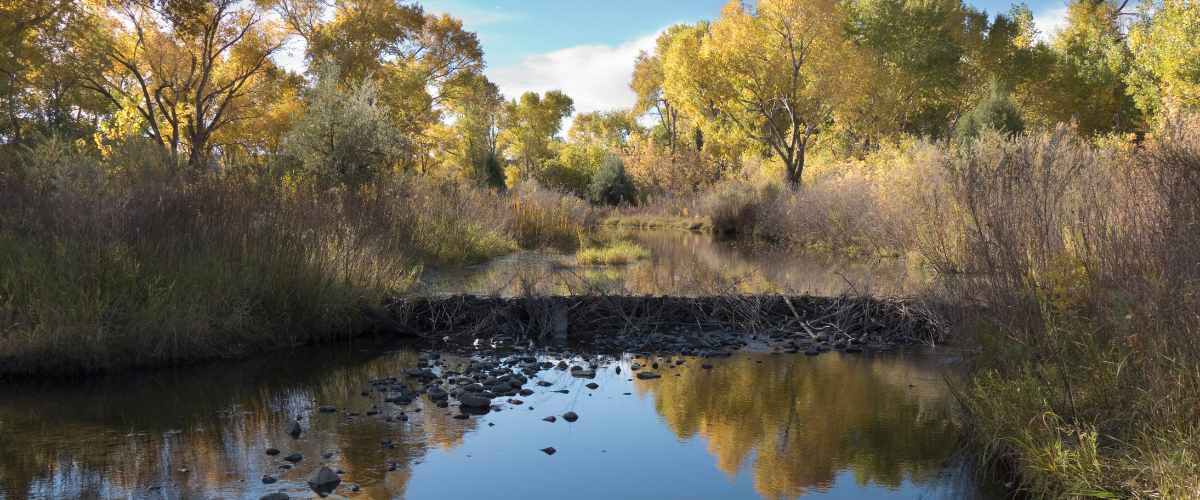 Platte River State Park is home to 17 miles of trails that wind through the thickly wooded Platte River hills. The trails here are very popular among mountain bikers because the varied terrain creates a fun challenge and exciting rides for cyclists of all experience levels. As you bike these trails, you'll also see plenty of local wildlife, including foxes, wild turkeys, deer, bobcats, and coyotes. The fast and flowing singletrack trails here will impress any biker and are known as some of the best in eastern Nebraska.
Tips: The park's western area typically has steeper climbs and more technical trails, and they're always open to bikes. On the park's east side, certain equestrian trails are not open to cyclists during specific parts of the year, so make sure you know the rules before you head out to ride.
10. Ponca State Park – Ponca, NE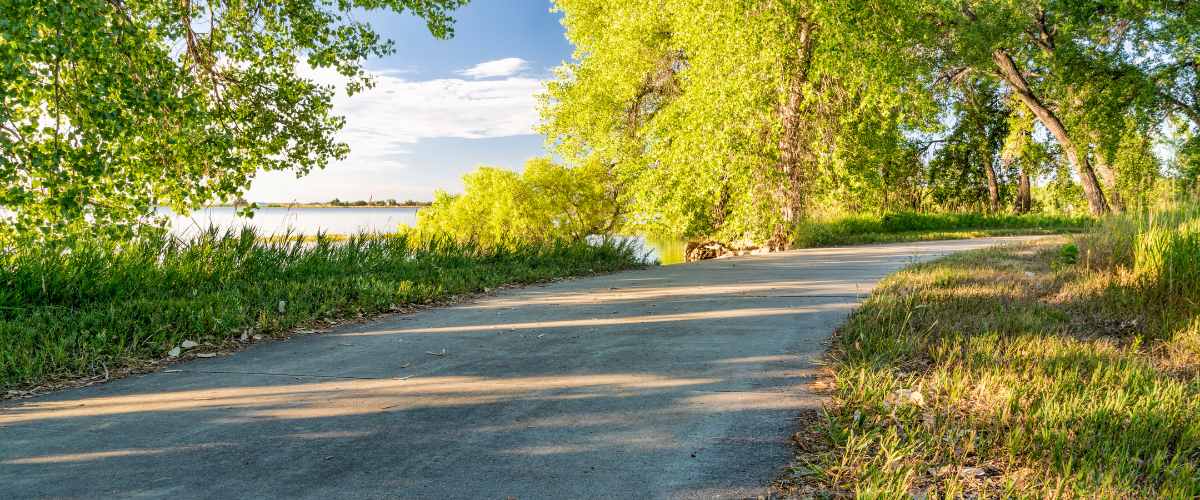 Ponca State Park has an extensive 22-mile trail system for bikers. The routes range from easy to difficult and are some of the most popular in the state. For an easy 1.28-mile ride, try the Tri-State Overlook Trail. It gets its name from its overlook, where you can look out over portions of Nebraska, Iowa, and South Dakota all at once! Or, if you're an experienced cyclist looking for a challenge, you might enjoy the Corps of Discovery Trail. This 1.34-mile bike route takes you through an area that was a Civilian Conservation Corps camp and features breathtaking views of the Missouri National Recreational River and Elk Point Bend.
Tips: Bikes are prohibited on the park's horse trail from Memorial Day to Labor Day.
Interested in another state?
Discover the best US places to ride a bike: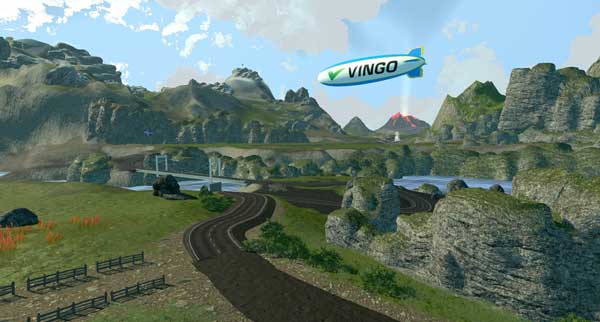 Sources:
Photo Sources: