Top 10 Bike Trails in Hawaii
Hawaii is known for its beautiful beaches and relaxed culture, but it's also a fantastic place to bike. We've compiled a list of Hawaii's top 10 bike trails, featuring routes on the islands of Oahu, Kauai, Molokai, Maui, Lanai, and of course, the big island of Hawaii. Enjoy!
1. Ka'ena Point Trail – Waianae, Oahu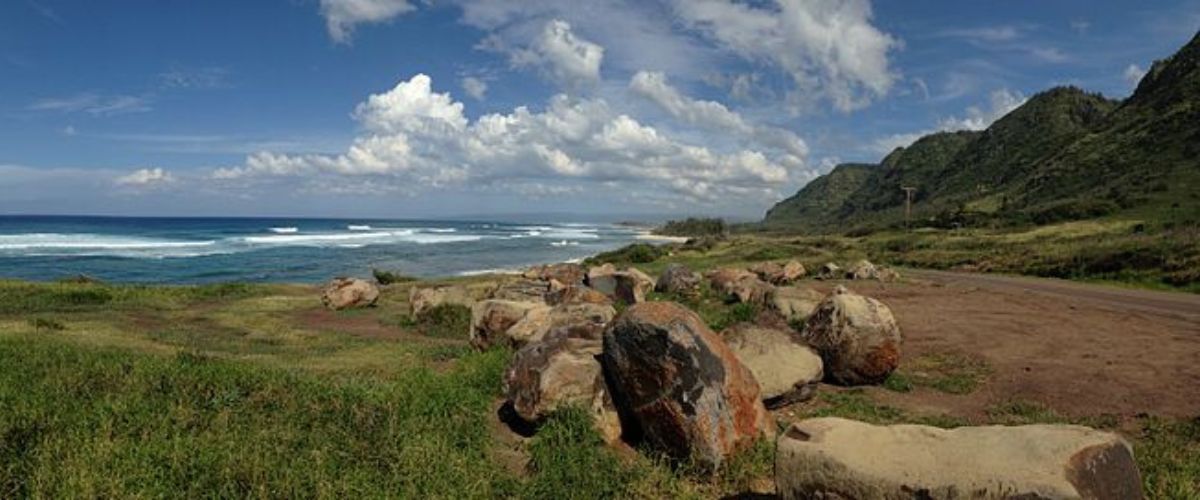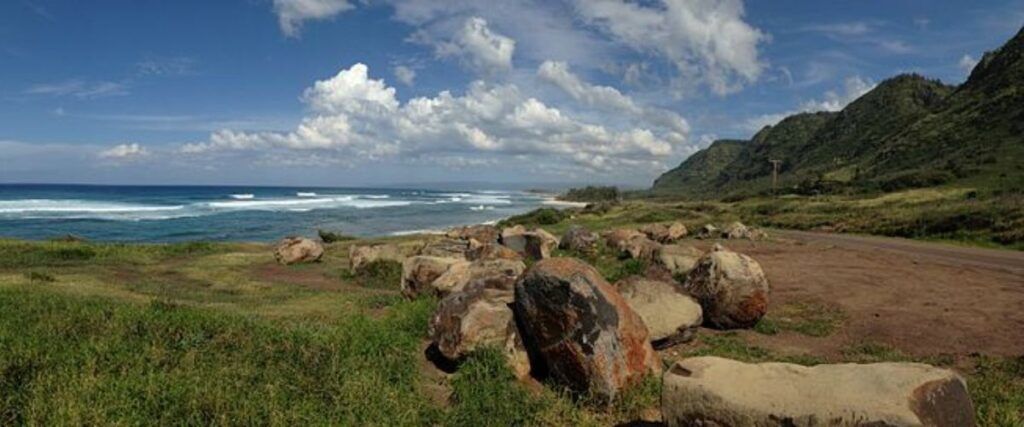 The Ka'ena Point Trail is one of Oahu's most popular trails. The 3.5-mile route starts at Ka'ena Point State Park and leads to the Ka'ena Point Natural Reserve Area, where you can experience its rare and remote coastal sand dune habitat. The dirt rail trail follows the coast, offering scenic views of the ocean and close encounters with massive waves and native wildlife, including seabirds and even whales offshore during the winter months. The boulder beaches, occasional tidepools, and towering cliffs make this bike ride a one-of-a-kind adventure. You'll also encounter two blowholes midway along the trail, where water shoots into the air due to lava tubes beneath the ground's surface. Unfortunately, dogs aren't allowed in the Ka'ena Point Natural Reserve Area, so your pup will have to stay home for this ride.
Tips: The Ka'ena Point Trail is primarily unshaded, so wear a hat, plenty of sunscreen, and bring extra water!
2. Queen Ka'ahumanu Highway – Kailua-Kona, Hawaii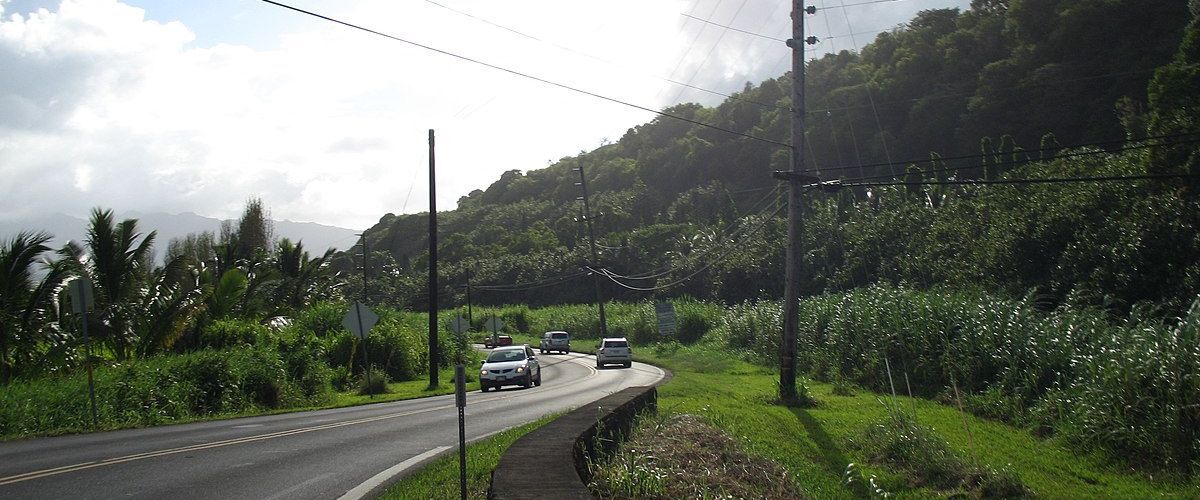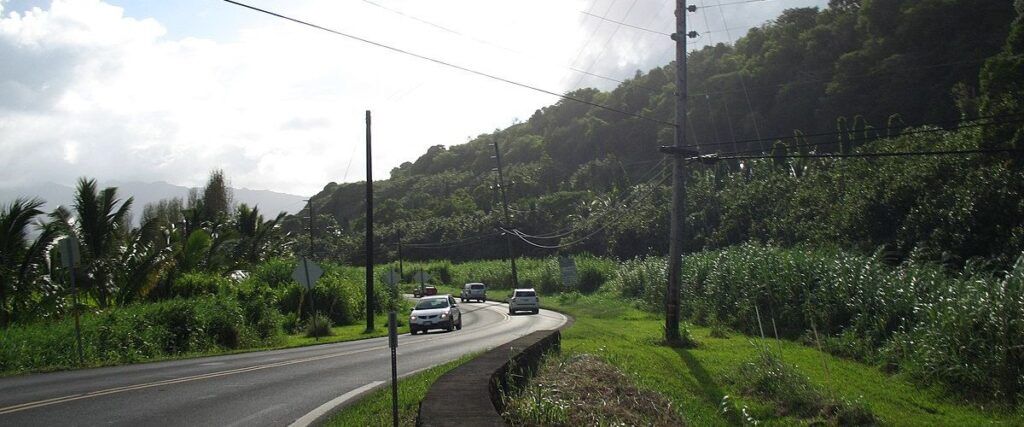 The Queen Ka'ahumanu Highway (also known as Highway 19 or the Queen K Highway) is a 33-mile scenic highway on the island of Hawaii, the largest in the Hawaiian chain. The road meanders from Kailua-Kona north to the Kohala Coast. It cuts through volcanic lava fields along the way and features unbeatable ocean and mountain views. In addition to offering miles of scenic road cycling adventures, the Queen Ka'ahumanu Highway also provides easy access to several beaches and local attractions, including Mauna Kea Beach, Hapuna Beach, and Kekaha Kai State Park.
Tips: During summer, it's best to bike this route in the morning because the hot afternoon sun can get uncomfortable.
3. Ala Moana Bike Path – Honolulu, Oahu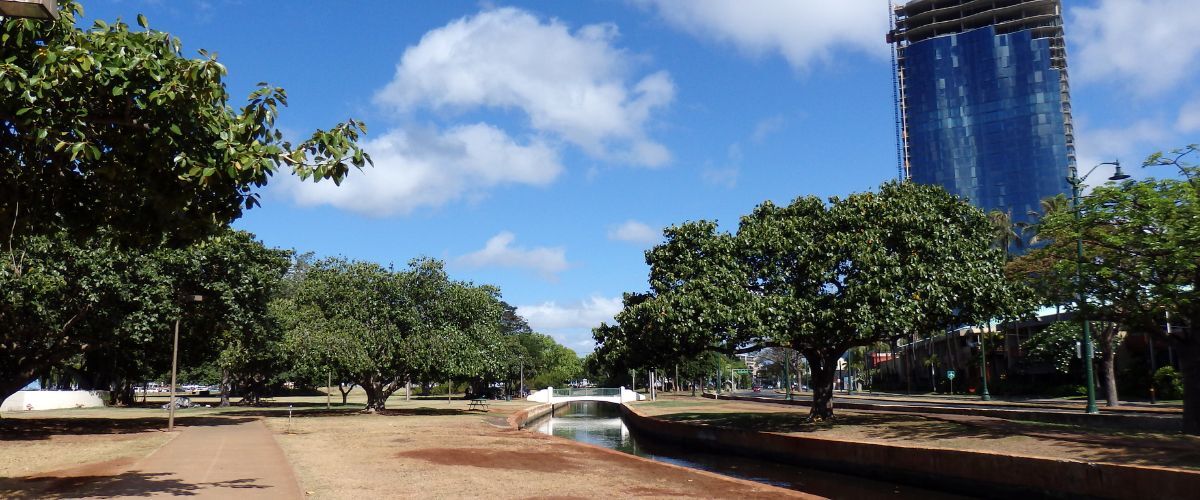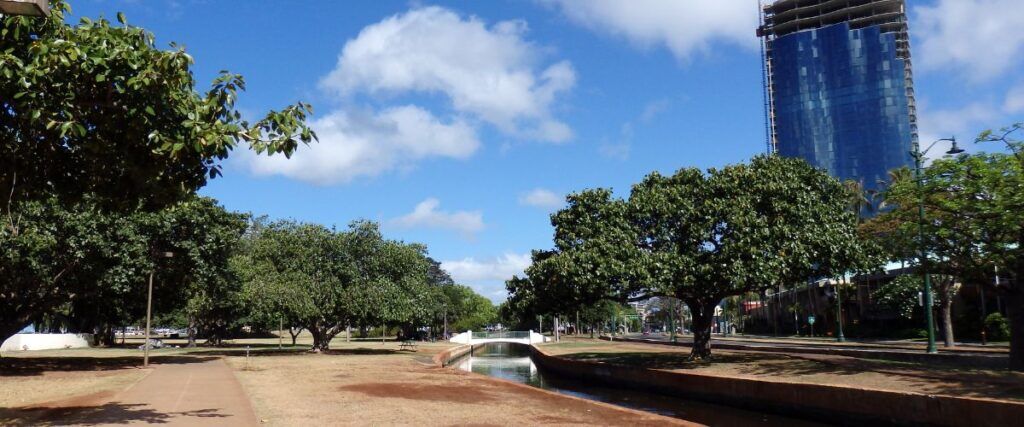 The Ala Moana Bike Path is in Honolulu, Hawaii's largest city. It's a 2-mile trail that offers a taste of the local parks and great views of the city's downtown area for cyclists who want to experience it all. As you bike along this route, you'll pass through the popular Ala Moana Beach Park, featuring a half-crescent beach called Magic Island and several picnic areas where you can stop for a quick bite while you enjoy the scenery. You can tack on the Magic Island Loop ride to add some mileage to this route.
Tips: If you need to rent a bike, the Ala Moana Bike Path also has bike share stations for visitors or people who use the path to commute to work or explore the city.
4. Ke Ala Pupukea Bike Path – Pupukea, Oahu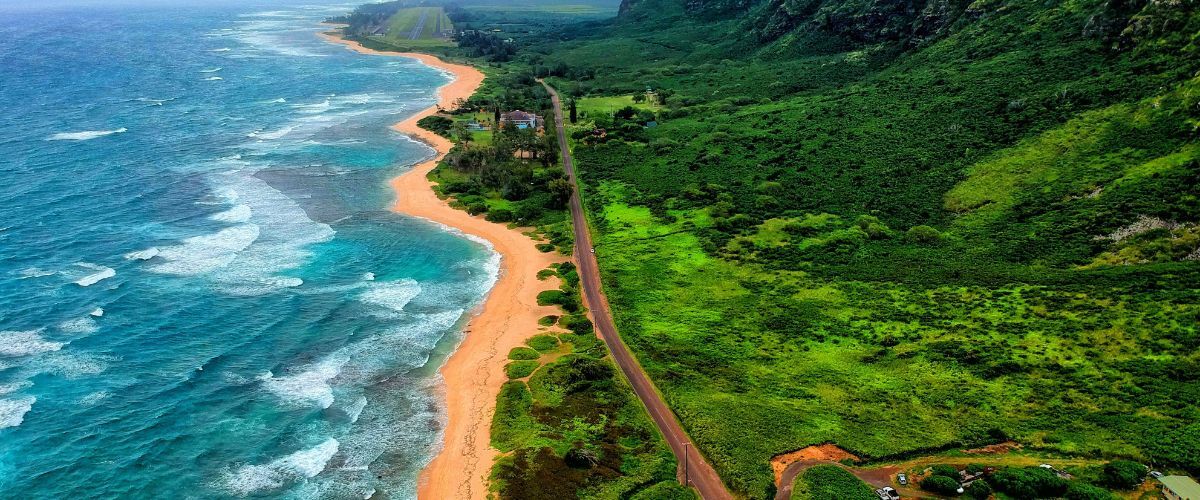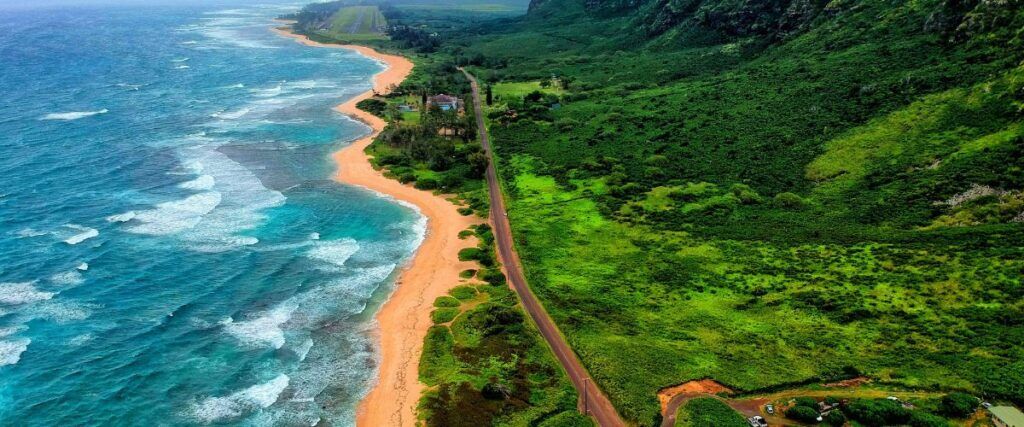 The Ke Ala Pupukea Bike Path is a 3-mile coastal trail leading cyclists on a gorgeous ride along the Kamehameha Highway through the town of Pupukea. This bike path on Oahu's north shore is an excellent opportunity to explore the area, which is popular among tourists, and features some of the best beach views on the island. It also offers easy access to some of the north shore's top points of interest, including Sharks Cove, Banzai Pipeline, and Rock Piles Beach. Start your ride just north of Waimea Bay and end it south of Sunset Beach for a beautiful one-of-a-kind venture on the coast.
Tips: This is a paved bike path with plenty of shade, making it an excellent option for the whole family any time of the year.
5. Hawaii Volcanoes National Park – Volcano, Hawaii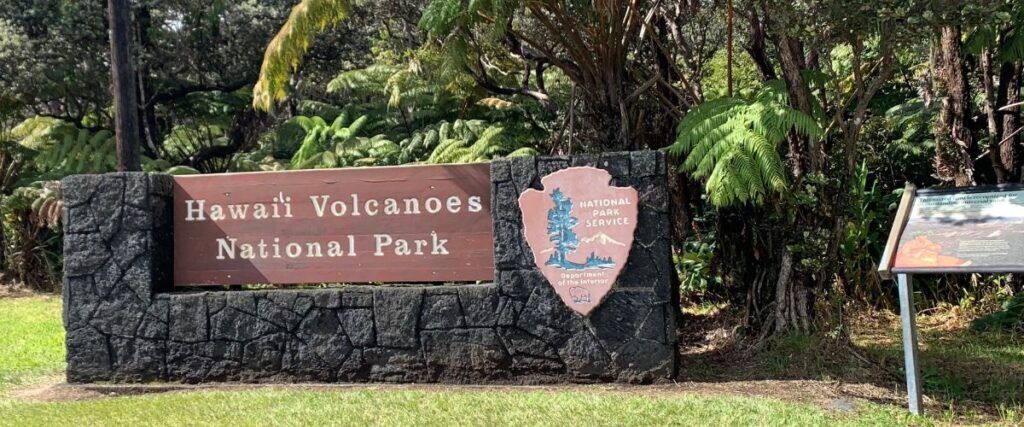 Hawaii Volcanoes National Park is one of Hawaii's most beautiful and scenic bike rides. The national park is home to a vast variety of landscapes, all begging to be explored. Here, you'll make your way through misty lava fields, smoky volcanic craters, and cool high-altitude rainforests, all without leaving the park. You can choose from several bike trails in the park, but one of the most popular options is the "Escape Road," which provides easy access to the famous Thurston Lava Tube. The entire trail stretches from Crater Rim Drive and Highway 11 access points to Chain of Craters Road at Mauna Ulu.
Tips: Although it's tempting to bike off the beaten path here, it's crucial to only ride on designated bike routes in the park. Doing so protects fragile lava features and archeological sites from damage.
6. Wai Koa Loop – Kilauea, Kauai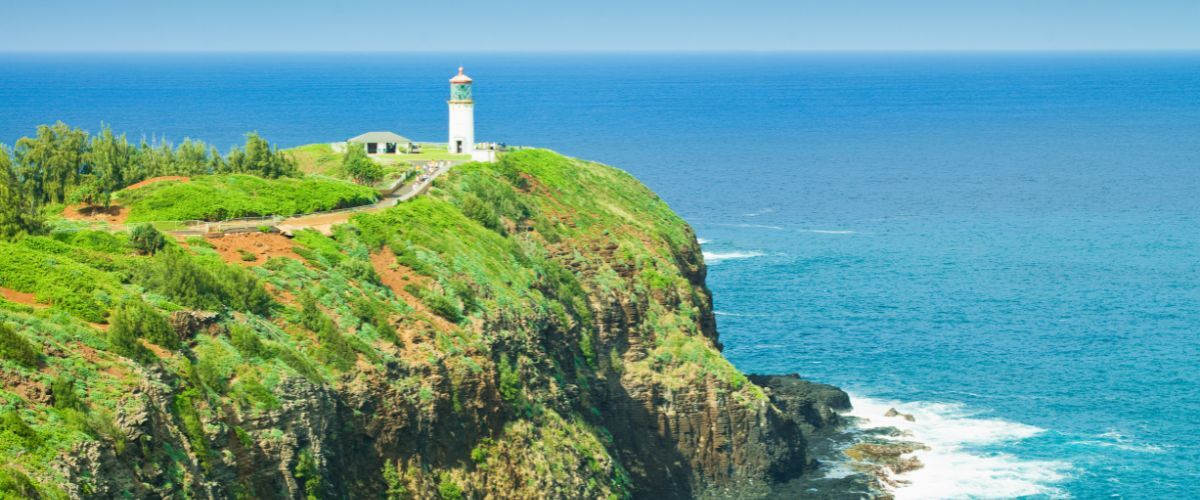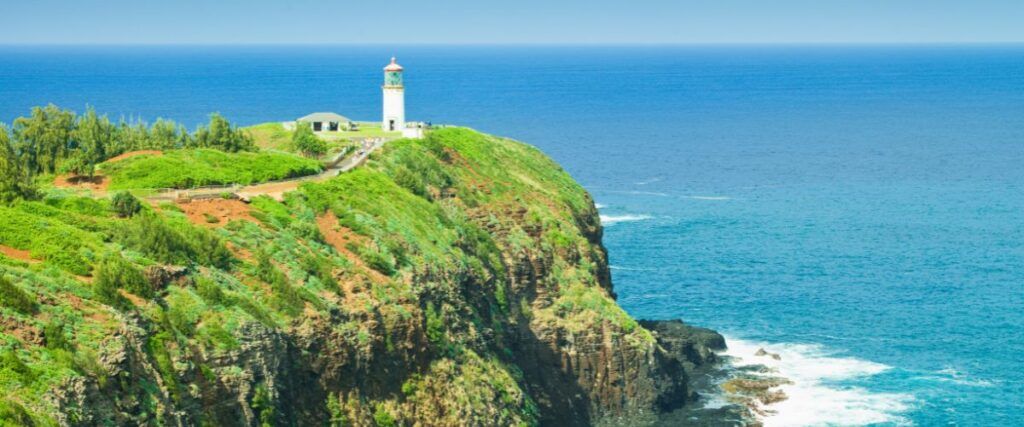 If you want a biking adventure on the Garden Island, The Wai Koa Loop is a 4.5-mile trail perfect for cyclists of all abilities and ages. The wide and flat route winds through the tropical Kilauea Forest and past peaceful lagoons, where you'll catch glimpses of beautiful water lilies and native wildlife. As you follow the loop back to the beginning point, you'll enjoy all the peaceful sights and sounds of nature, with majestic views of the Namahana Mountains in the distance.
Tips: Plan to spend a couple of hours biking through this area, especially if you want to stop for breaks or detours.
7. Kaunakakai to Pālā'au State Park – Kaunakakai, Molokai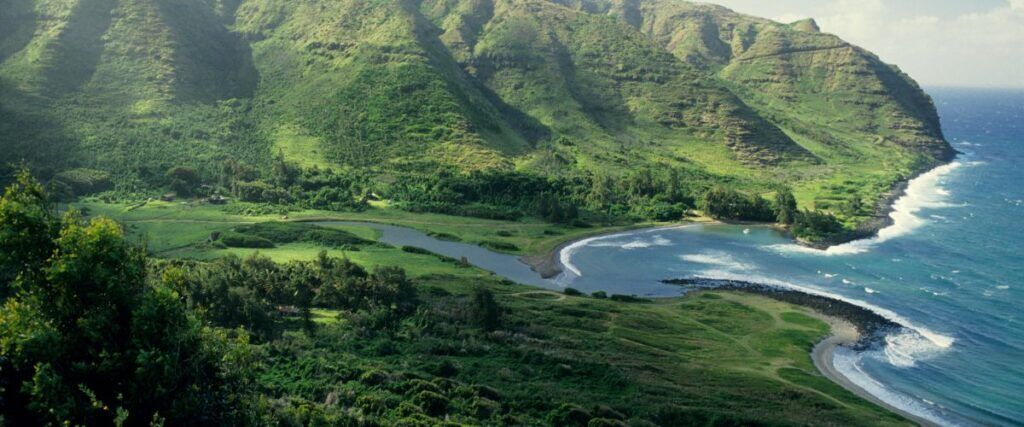 The 10-mile climb from Kaunakakai to Pālā'au State Park is a favorite and well-trafficked route among cyclists, taking them on a tour across the entire width of the island of Molokai. The southernmost starting point is at sea level in the town of Kaunakakai. Biking along Mauna Loa Highway, you'll ride right past Kiowea Beach Park and Kapuāiwa Coconut Grove, an ancient Hawaiian coconut grove planted in the 1860s and one of Hawaii's last royal coconut groves. The Molokai Museum & Cultural Center is another point of interest along the route, and by the time you reach the Kalaupapa Overlook, you'll be at 1,600 feet! Once there, you can enjoy the panoramic ocean views and refreshing misty tropical landscape.
Tips: Cycling isn't the only outdoor activity to enjoy here. Kaunakakai is also home to the island's main harbor, where you can book seasonal whale watching tours, snorkeling adventures, and rent charter boats for fishing.
8. North Shore Greenway – Kahului, Maui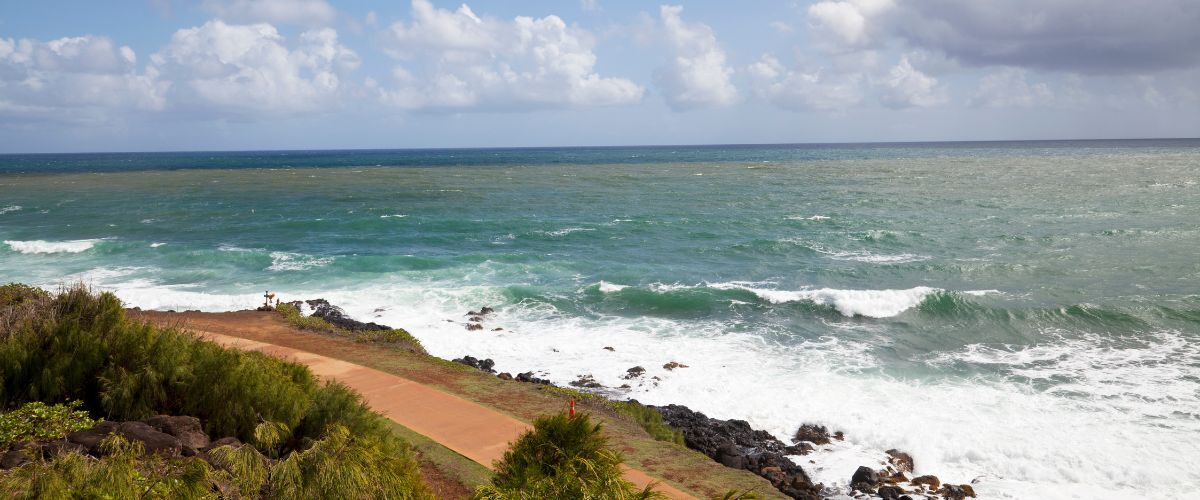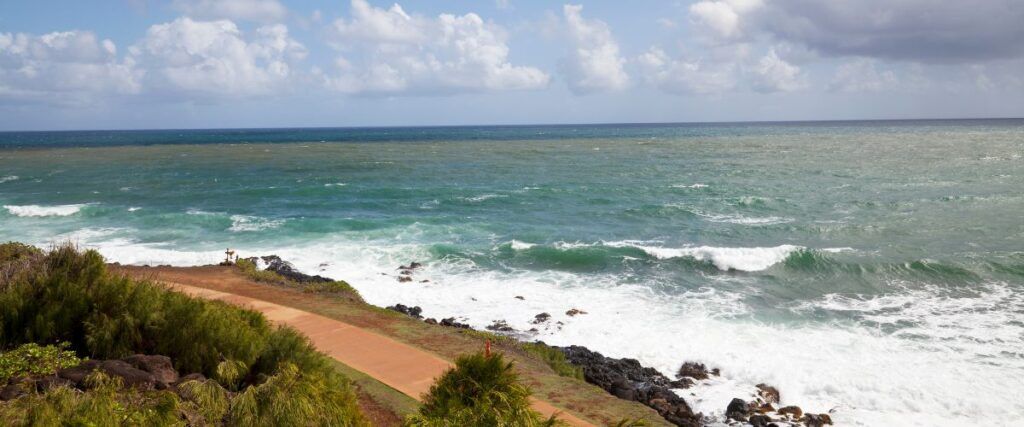 The North Shore Greenway is a 3.7-mile trail that invites cyclists to explore Maui's north shore, from Kanahā Beach Park in Kahului to the Paia Youth Center in Paia. The paved pathway is a safe and family-friendly trail connecting local parks, beaches, and the airport as it winds through Kahului, Spreckelsville, and Paia. Along the route, you can enjoy parks like Kanaha Beach Park, Baldwin Beach Park, and Lower Paia Park, taking in the beautiful ocean scenery along the coast.
Tips: After your bike ride, check out bustling downtown Paia, where you'll find art galleries, restaurants, and boutique shops.
9. Malaekahana Bike and Pedestrian Path – Laie, Oahu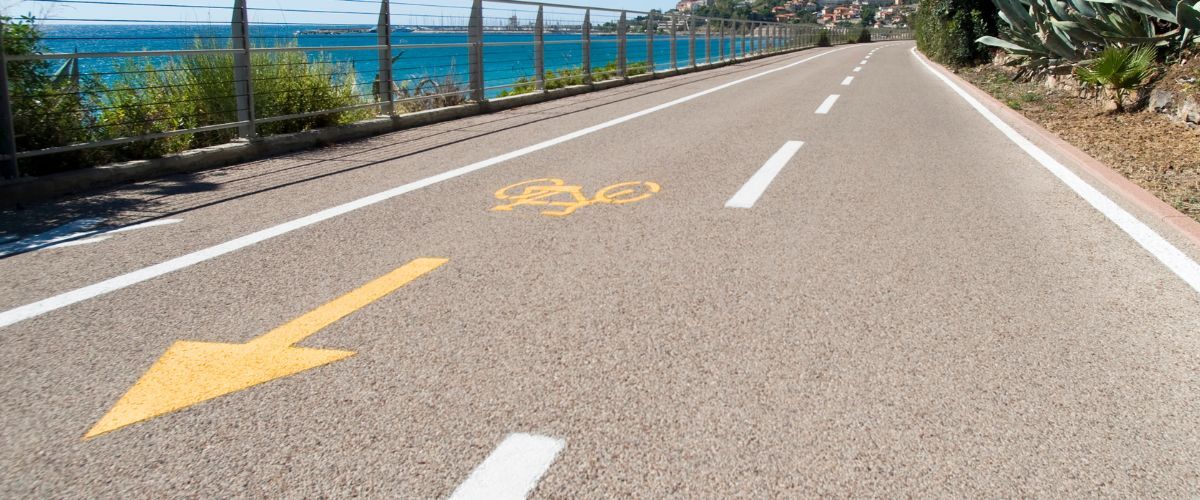 The Malaekahana Bike and Pedestrian Path is a paved 1.2-mile bike path that runs alongside the Kamehameha Highway for a car-free biking experience on the island of Oahu. It's situated in a rural area between the ocean and the Ko'olau mountains, linking the towns of Kahuku and Laie. Although commuters often use it, this biking route is also great for recreational cycling, and its proximity to the beach and Malaekahana State Recreation Area provides plenty of opportunities for more outdoor exploration on Oahu.
Tips: The 42-acre Polynesian Cultural Center is just 2 miles from the trail and is one of the top attractions in Hawaii. It's a great side trip and a fun way to learn more about the culture of six Pacific Island Nations.
10. Koloiki Ridge Trail – Lanai City, Lanai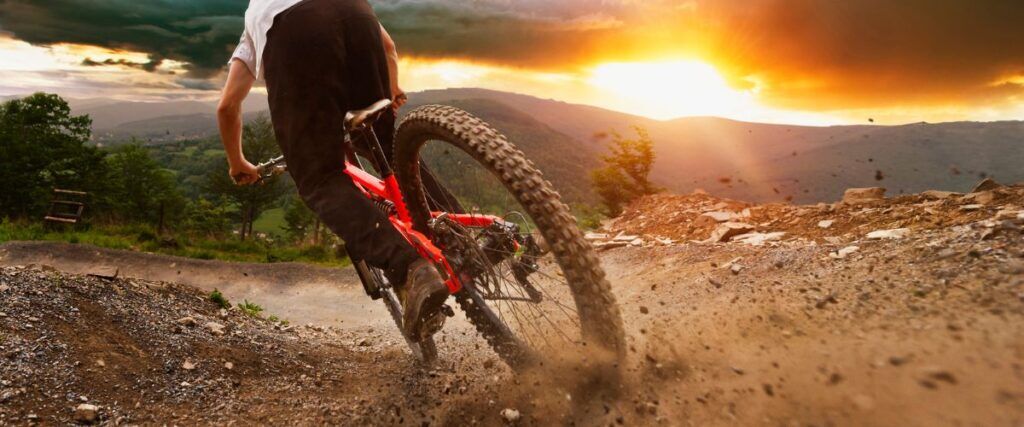 For spectacular views that can't be beaten, bike the Koloiki Ridge Trail on the island of Lanai. The trail is a 4.5-mile trek that begins at the Koele Adventure Center. The entire ride has an elevation gain of about 200 feet and is relatively easy. After departing the trailhead, you'll meet up with the Munro Trail and continue along the route, through a valley, and up onto the ridge, where you'll find a scenic overlook with breathtaking views of Lanai and, further, the islands of Maui and Molokai. This trek has a reputation for being one of the best rides or hikes on the island, so soak up the views and take plenty of pictures from the overlook.
Tips: The trail can get very muddy, so pay attention to the weather and be flexible with your ride plans if it's been stormy.
Interested in another state?
Discover the best US places to ride a bike: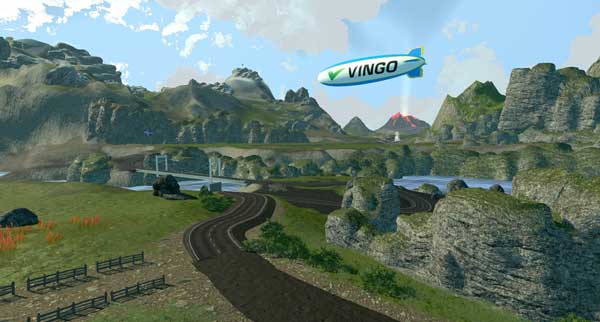 Photo Sources:
Sources: