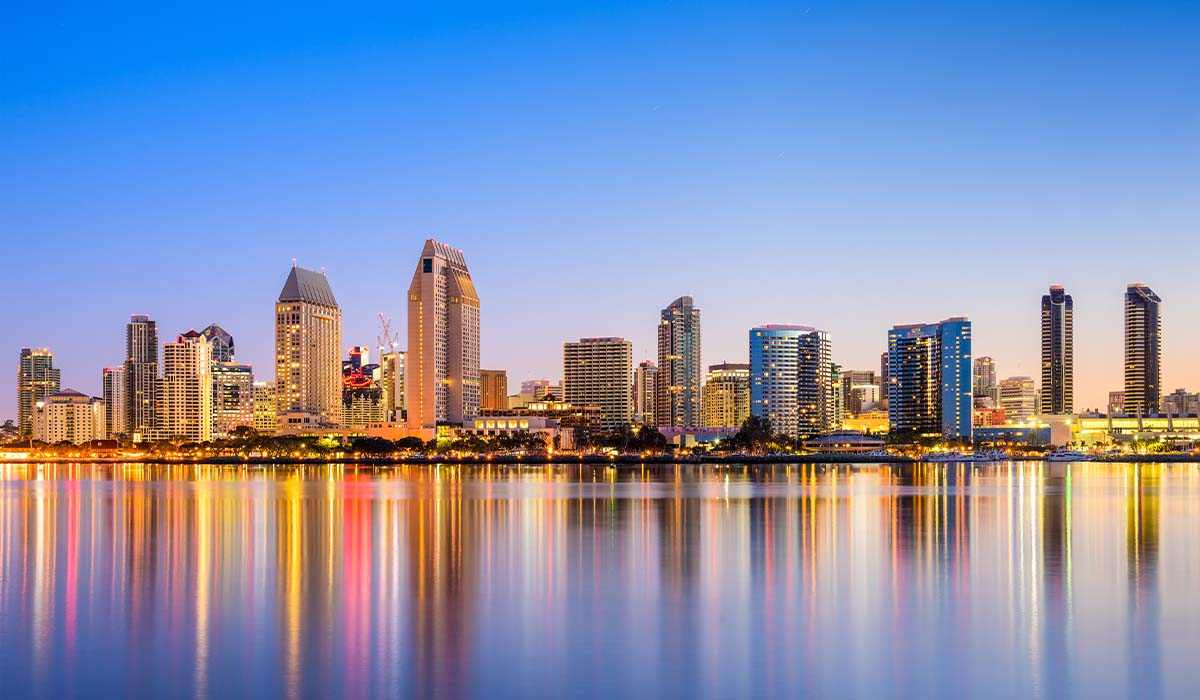 Top 10 Running Trails In San Diego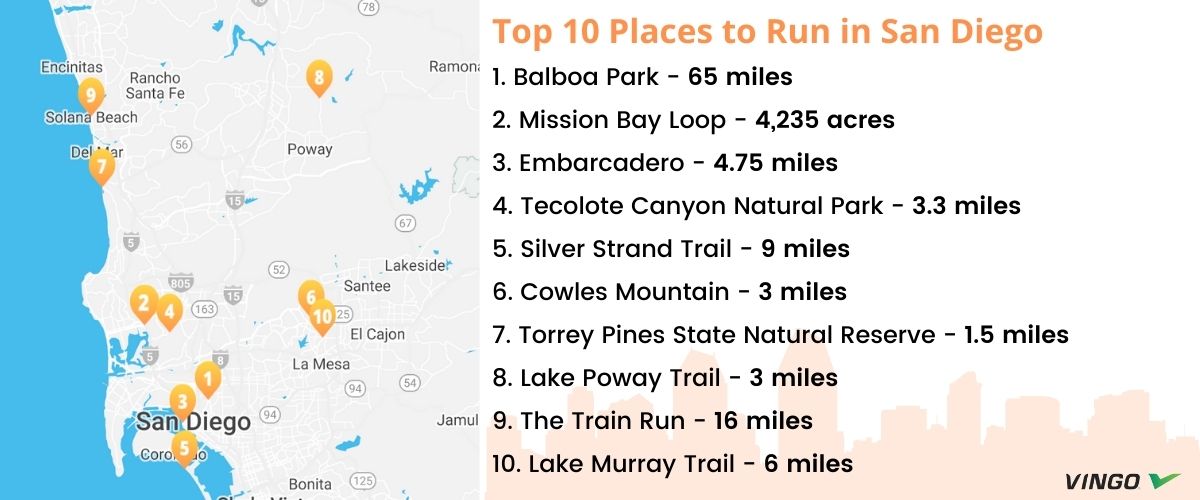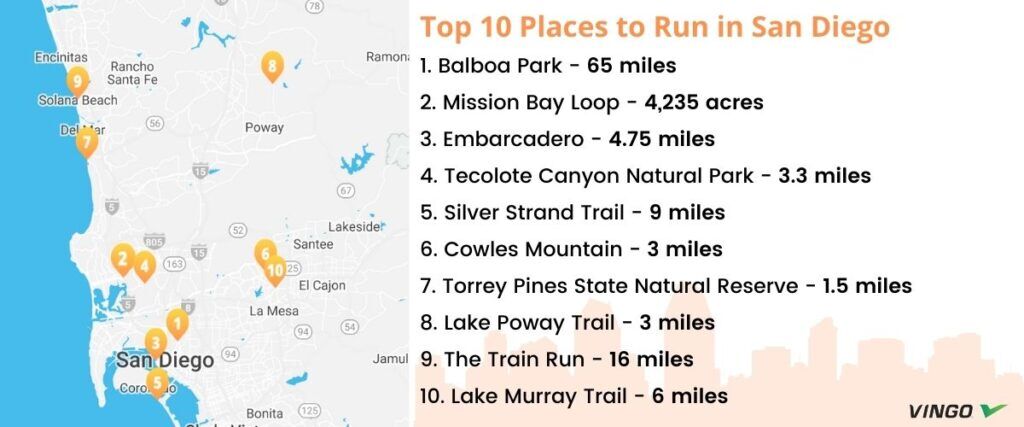 San Diego running trails are some of the best in the nation, boasting scenic views of the ocean, hilly terrain, beautiful beaches, and practically perfect weather year-round. There's no lack of incredible places to run here, but these are some of the most highly rated.
1. Balboa Park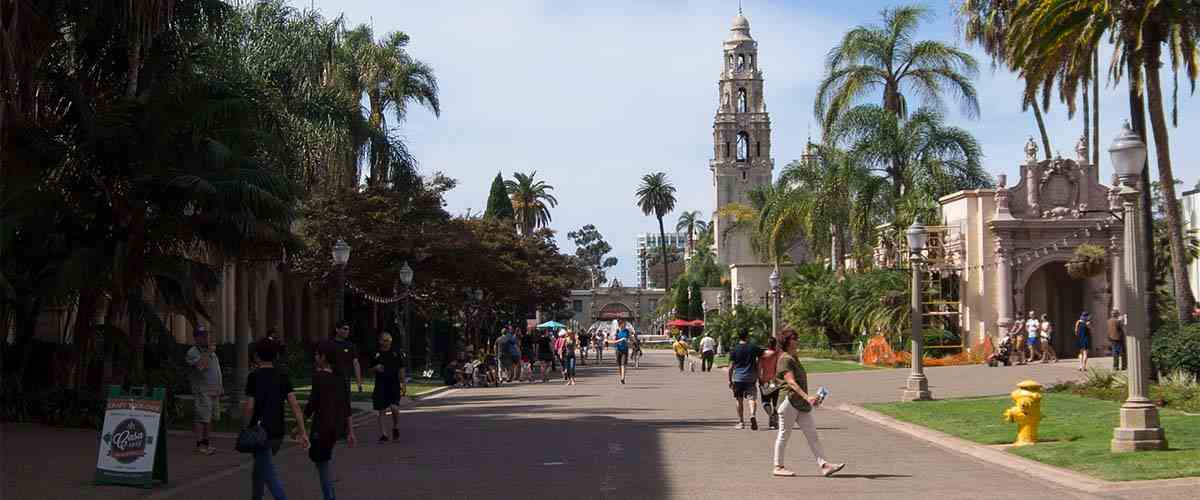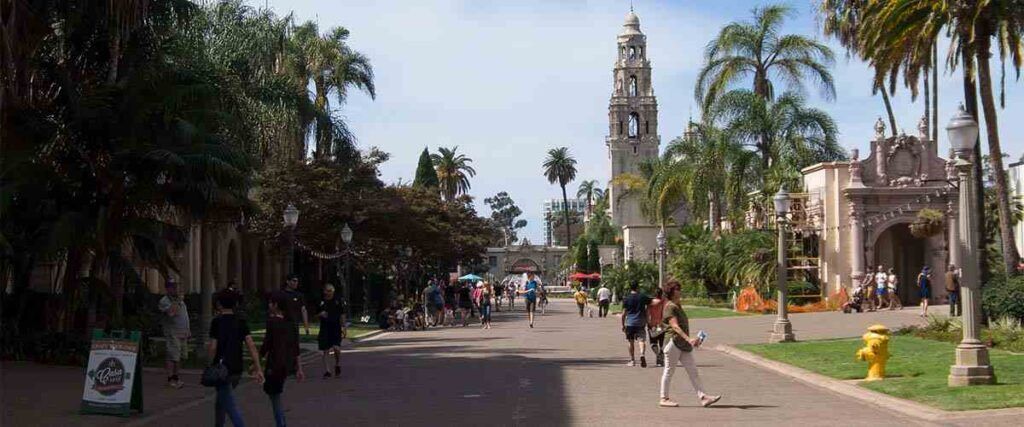 Balboa Park is one of the most iconic destinations in San Diego. Although it's a little touristy, there's plenty of space to enjoy a secluded and challenging run. With more than 65 miles of trails, you can run through the heart of the park or take a more quiet route through some of the wooded areas. The trails at Balboa Park offer a great variety of paved, easy routes and more challenging, natural dirt trails tucked away in the natural areas of the park. Plus, you're just minutes from downtown San Diego, so you'll also enjoy the skyline views.
Tips: Balboa Park is also home to the San Diego Zoo and 17 museums and cultural institutions. After your run, stick around for the day and do some exploring!
2. Mission Bay Loop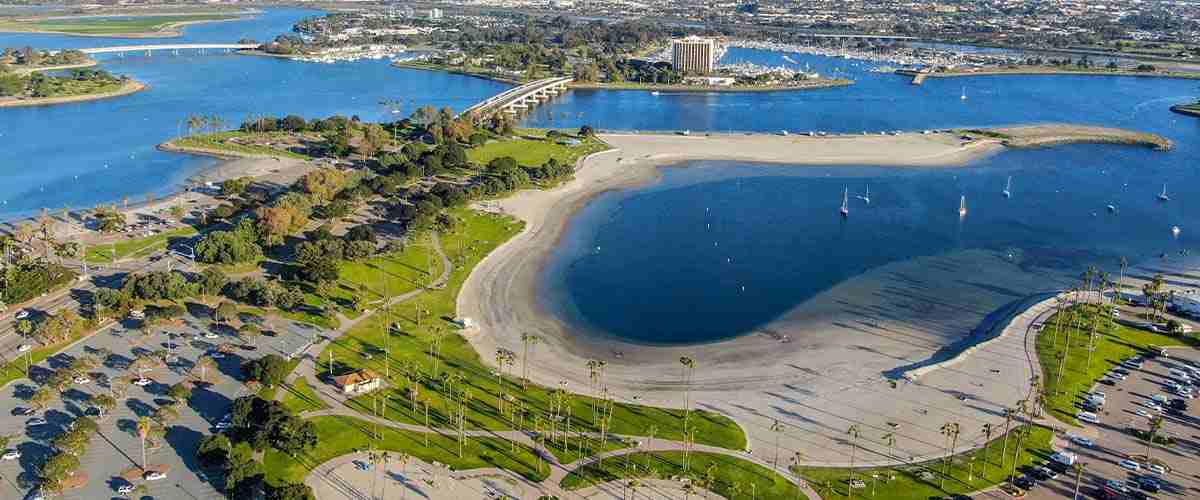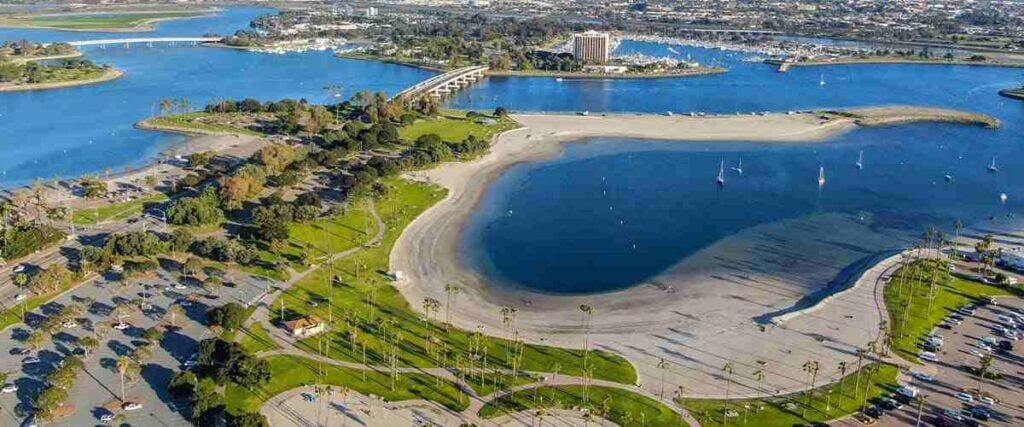 Mission Bay is another great park for running, just minutes from downtown San Diego. This park features more than 4,235 acres of land surrounded by 27 miles of shoreline, inviting park-goers to explore the many waterways and inlets. The 12-mile loop that wraps around Mission Bay is one of the most popular running routes in the city, featuring well-marked and wide off-road paths. The route also boasts stunning water views, bridges, sandy beaches, and an island. Whether you prefer a long 12+ mile run or something shorter, you can easily adjust and make the Mission Bay Loop whatever you want it to be.
Tips: If you run at Mission Bay, you can expect crowds. However, the loop trail is so wide that you'll have plenty of space. There are also plenty of restrooms in the park and grassy areas you can use to stretch after your run.
3. Embarcadero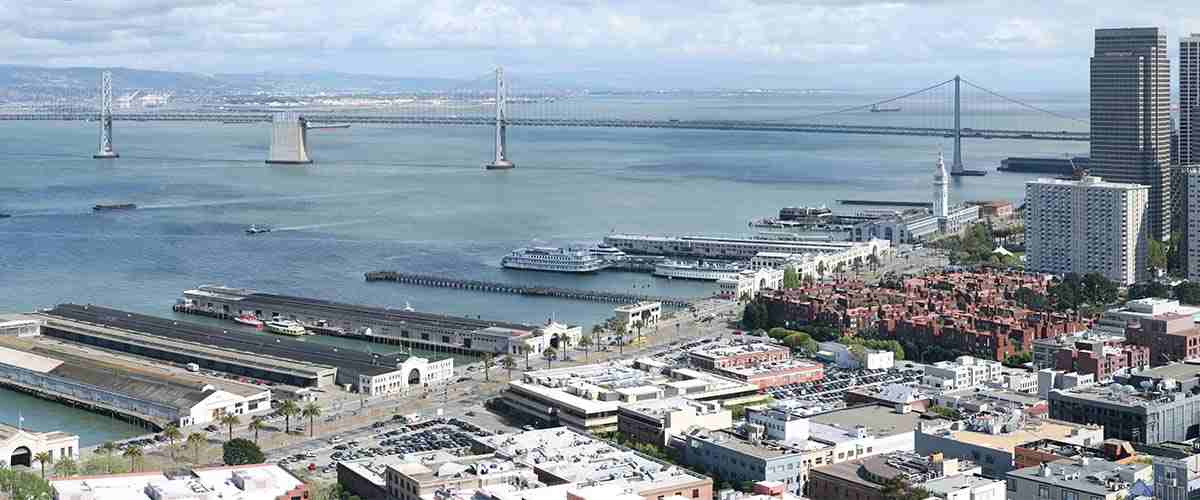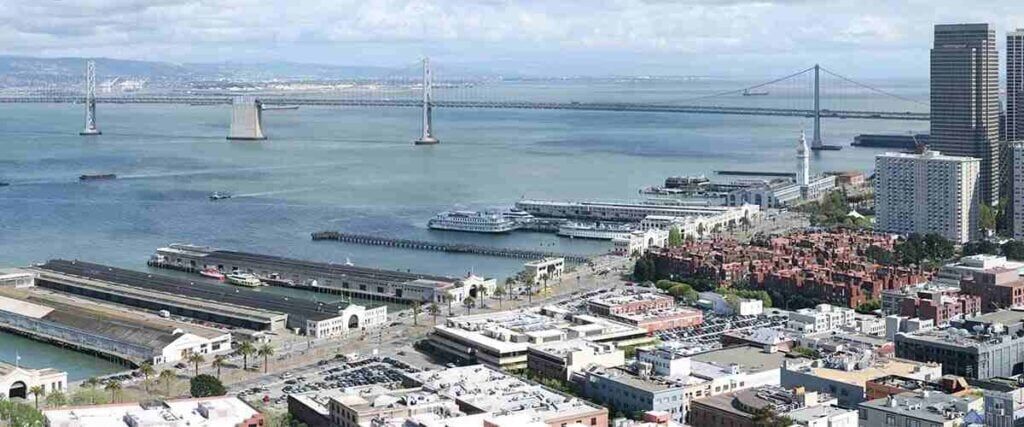 San Diego's Embarcadero is adjacent to downtown, along the big bay, offering waterfront activities, arts and culture, community events, shopping and dining, and excellent views of the water and city. The relatively flat and easy running route at Embarcadero starts at the convention center. It passes popular sights and attractions, including Seaport Village's unique shops and villages and the USS Midway Museum, where you can explore a historic aircraft carrier. Once you reach the Maritime Museum of San Diego, turn around and head back to the convention center for a 4.75-mile round trip run through this bustling area of the city.
Tips: There's no lack of things to do in this area, so grab a bite to eat after your run and enjoy the many local attractions.
4. Tecolote Canyon Natural Park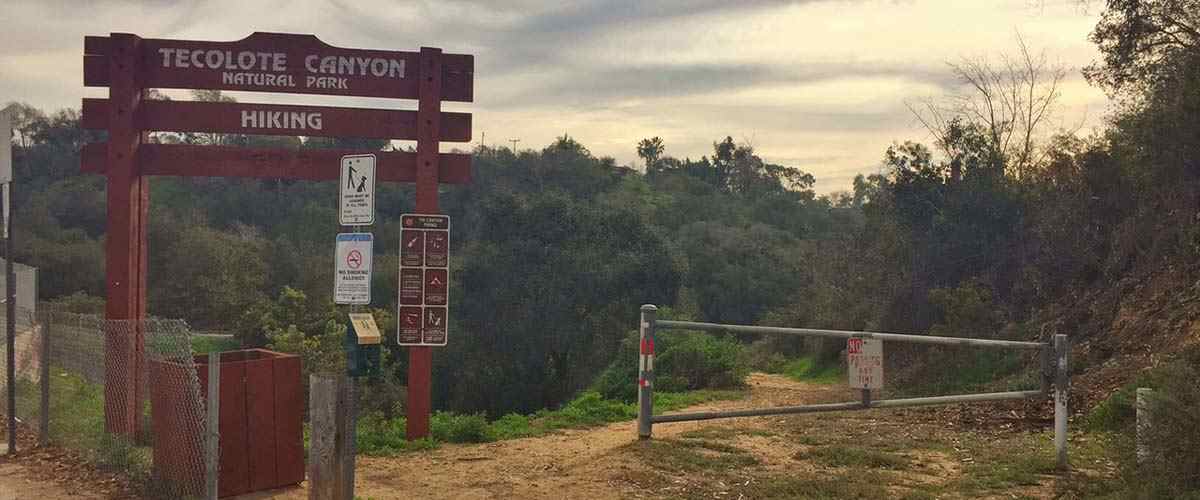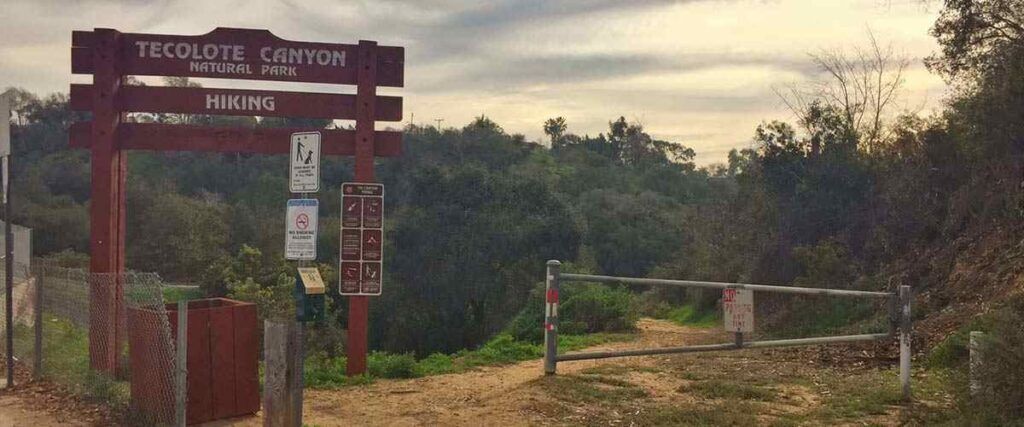 Further inland from Mission Bay, you'll find the beautiful Tecolote Canyon Natural Park. A nice escape from the city, the canyon offers six different running trails, ranging from easy to intermediate and spanning 0.3 to 3.3 miles long. While running through this park, you'll enjoy the scenic views of its oak groves, fields of wildflowers in the spring, and a peaceful babbling spring. Choose a flat and easy dirt trail or challenge yourself and take on a more hilly route. If you prefer a longer run, you can even combine one of the park trails with a run through the nearby University of San Diego campus.
Tips: Tecolote Canyon Natural Park is a wonderful natural area, but it's also home to rattlesnakes, poison oak, and mountain lions, so be aware of your surroundings while you run.
5. Silver Strand Trail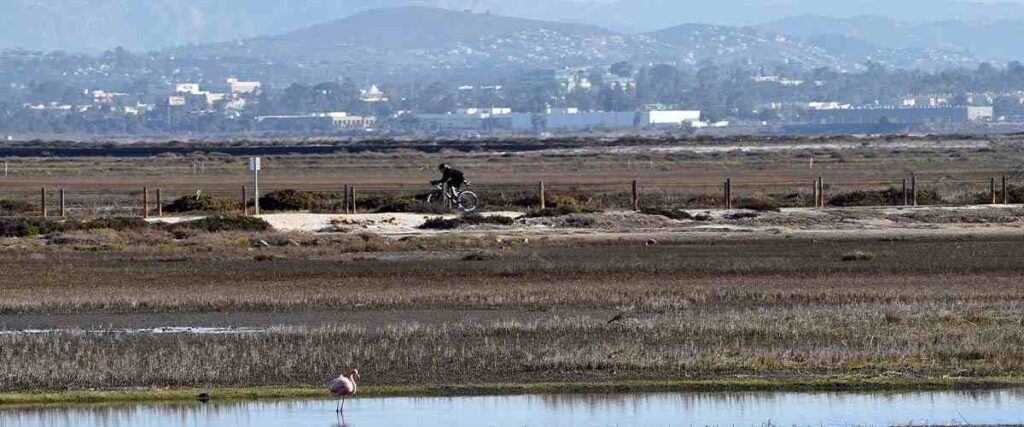 The Silver Strand Trail is a 9-mile section of the scenic 24-mile Bayshore Bikeway, which spans both sides of the San Diego Bay. The Silver Strand Trail runs between Coronado and Imperial Beach, parallel to the beach. It passes through Silver Strand State Beach, Coronado Cays Park, the historic Hotel del Coronado Hotel, and past the U.S. Naval Amphibious Base where the Navy SEALs train. This running trail is known as one of the most beautiful routes in southern CA, so it's worth checking out, even though there will likely be crowds.
Tips: Also, try running along the nearby Coronado Beach, which is regularly ranked as one of the top beaches in the U.S.
6. Cowles Mountain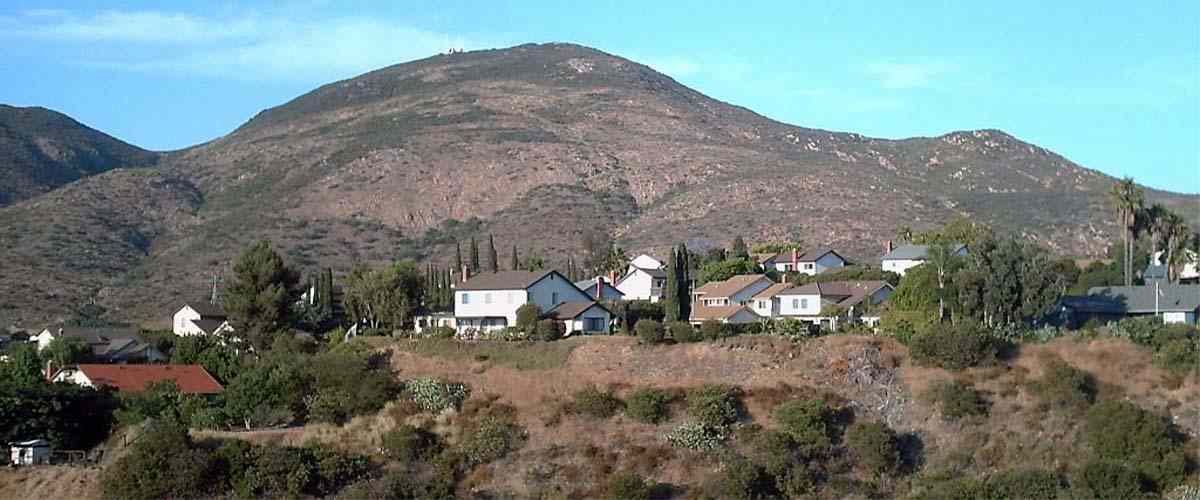 If you're less concerned with distance and more interested in the views, Cowles Mountain in Mission Trails Regional Park is a gorgeous place to run. At about 1,600 feet tall, Cowles Mountain is one of the tallest peaks in San Diego. Although the trail to the top is only 3-miles long, it's a great workout! Plus, once you reach the top, you'll enjoy panoramic views of the ocean, San Diego, and Mexico. Not surprisingly, this is one of the most popular spots for running and hiking in the area, so it's best to go in the middle of the day during the week to avoid the crowds.
Tips: This trail is pretty rocky, so enjoy the views, but don't get too distracted and lose your footing!
7. Torrey Pines State Natural Reserve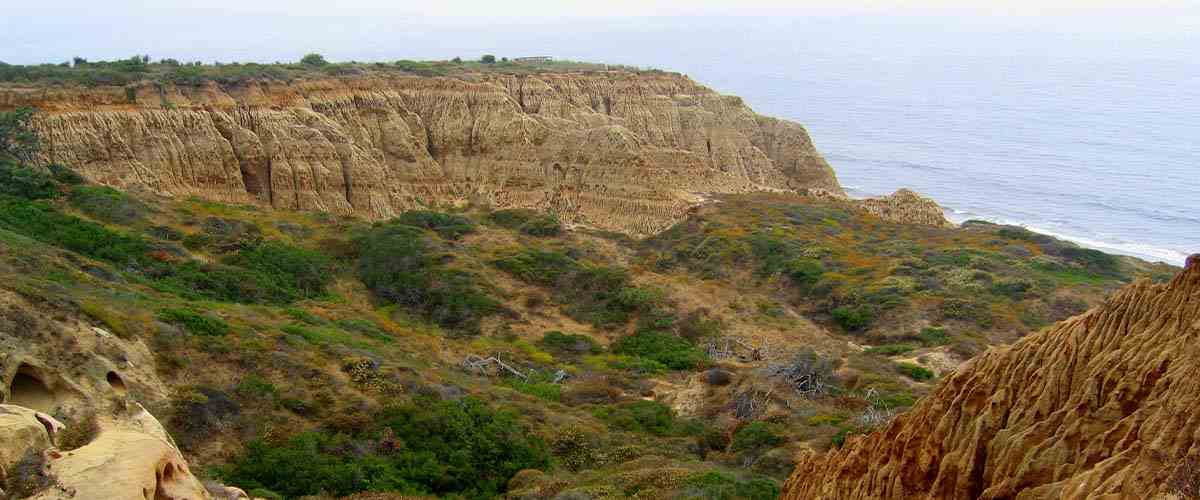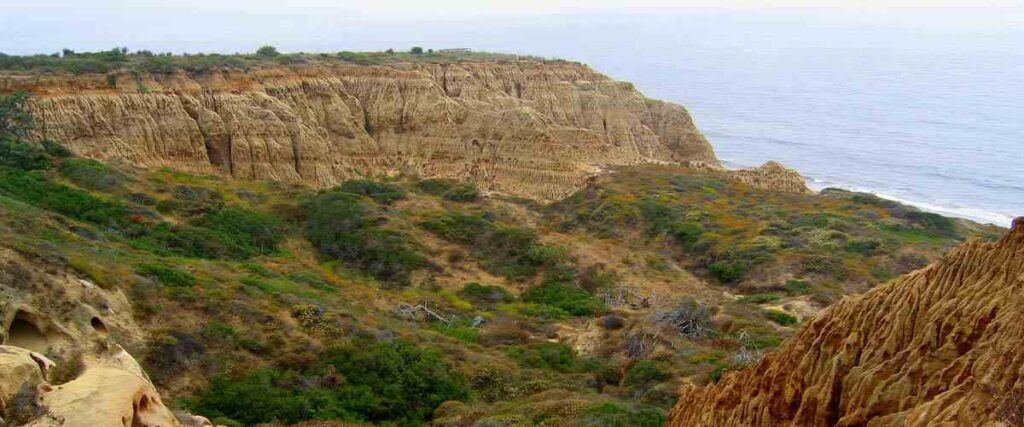 Torrey Pines State Natural Reserve is a gorgeous 2,000-acre reserve that offers six different running trails for experienced and new runners alike. Whether you choose to run along the beach or through the meandering hiking trails, you'll be blown away by the reserve's high broken cliffs, deep ravines, and geological formations that are more than 45 million years old! The reserve also contains about 300 endangered and protected species of native plants, including one of the world's rarest pine trees—Pinus torreyana. The running trails in the park only range from 0.3 miles to 1.5 miles, but you can easily combine them for a longer run. Free trail maps are available at the visitor center and most trailheads.
Tips: Torrey Pines has a paid lot for parking, which costs $10-$15, depending on the day and season. However, if you don't mind walking to the trails, you can park next to the beach for free.
8. Lake Poway Trail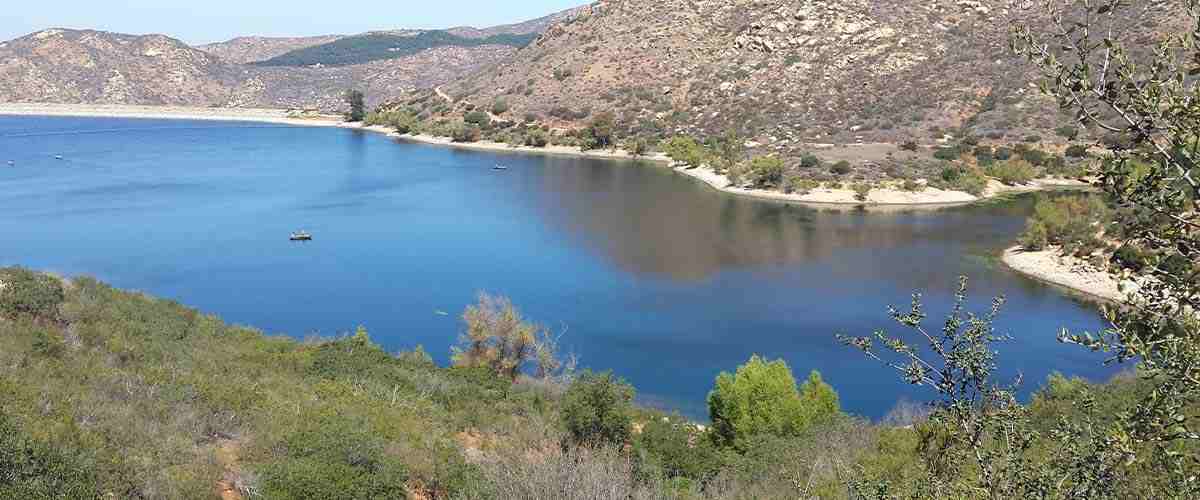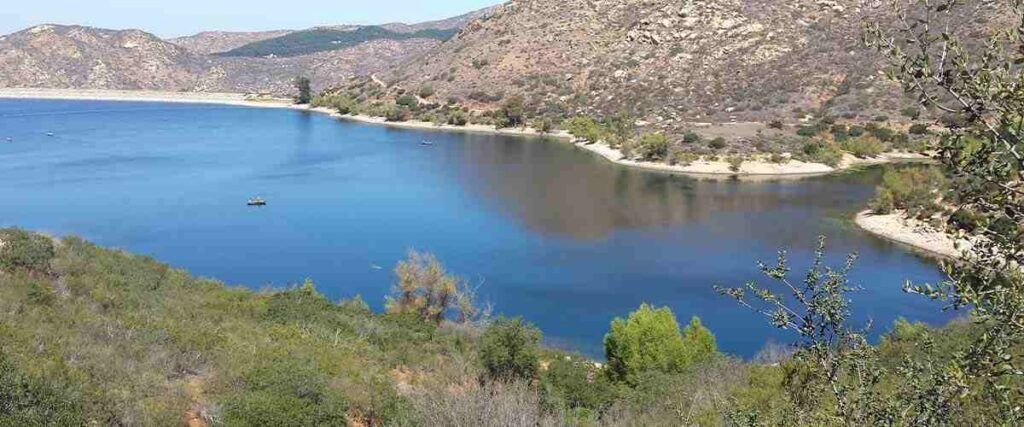 The Lake Poway Recreation Area is a short drive north of San Diego, but it offers a beautiful backdrop for a run and more than 78 miles of trails to explore. Some of the area's routes are better suited to hiking and can be pretty strenuous, like the Mount Woodson trail, which boasts a 2,000-foot climb. A better alternative for running is the Lake Poway Trail, a 3-mile loop that features rolling hills, beautiful wildflowers, sycamore trees, and native wildlife.
Tips: The Lake Poway Trail also connects to several other trails, including the Warren Canyon Trails, Blue Sky, and Avocado Link.
9. The Train Run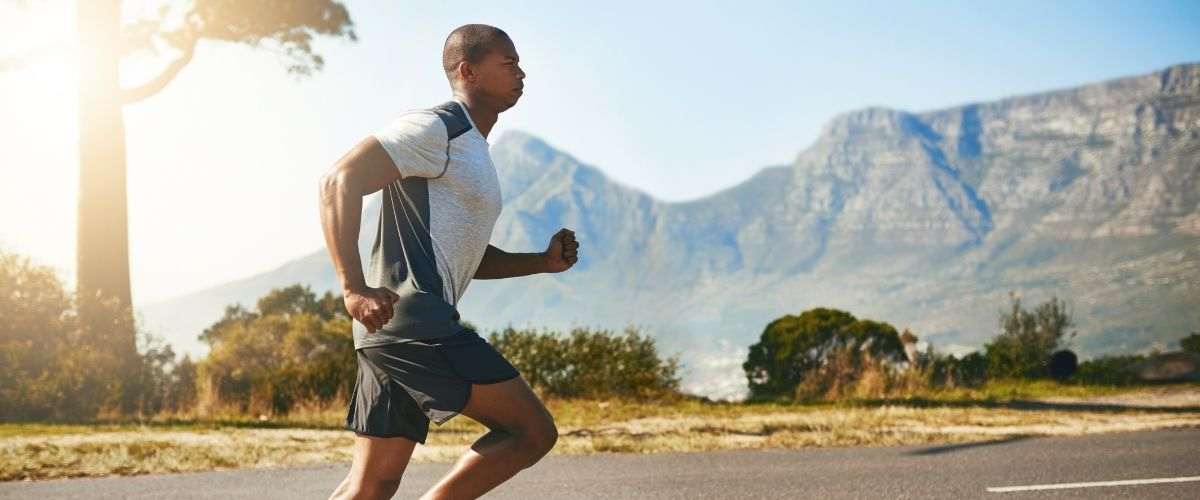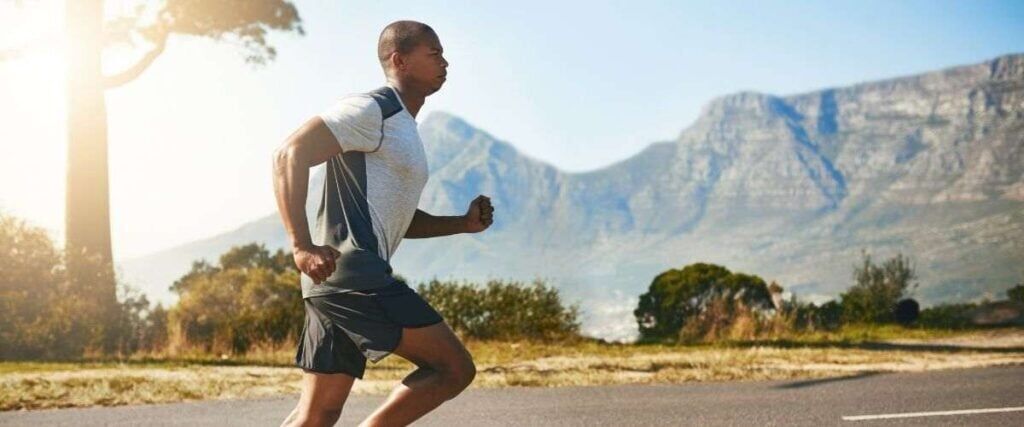 The Train Run is a local favorite in the San Diego area. The route parallels the ocean, following Old Highway 101, and offers a picturesque workout with an elevation gain of 199 feet. The excursion from Oceanside back to Solana Beach is about 16 miles, making for a long and challenging run, but also an enjoyable one! You'll run by Carlsbad Beach City, Terramar Point, North Ponto Beach, South Carlsbad State Beach Campground, and other scenic areas where you can stop and rest if you need to.
Tips: Many runners love this route because you can park at the Solana Beach train station, take the train to Oceanside, and run back to your car.
10. Lake Murray Trail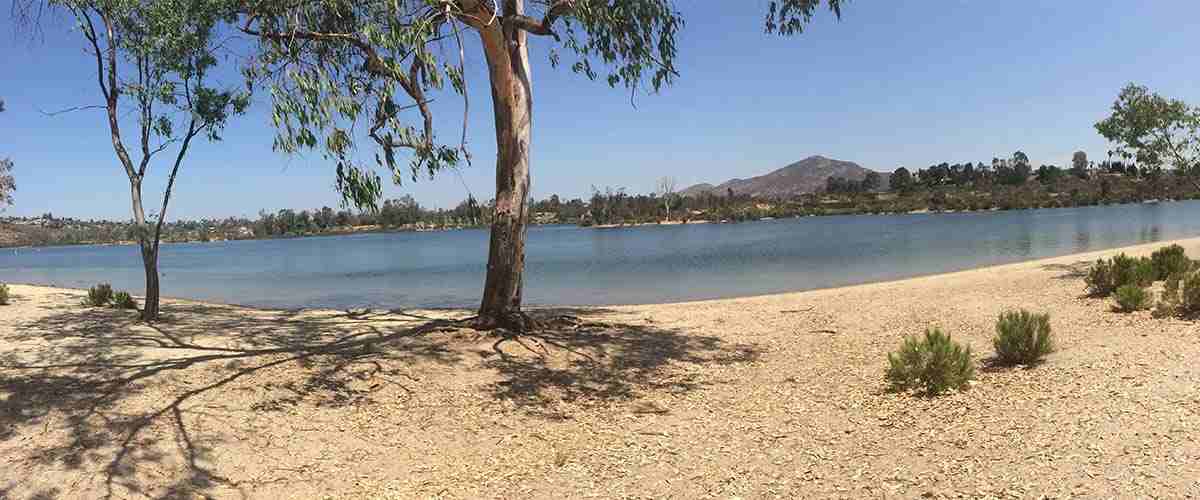 The Lake Murray Trail is a 6-mile round trip trail at Mission Trails Regional Park. A relatively easy run, this trail wraps around Lake Murray forming a horseshoe and offering nice views of the water. The path is fully paved and primarily flat, although you'll run through a few minor ups and downs, which adds to the variety. The bathrooms along the route and free parking also make this a convenient place to run! Just remember that this trail isn't a complete loop, so you'll have to turn around and run back to the beginning once you reach the end.
Tips: Lake Murray Trail also has plenty of picnic tables and barbecues throughout the route, making it easy to stop and refuel with friends or family after your run.
Interested in another city?
Discover the best cities to run in the US: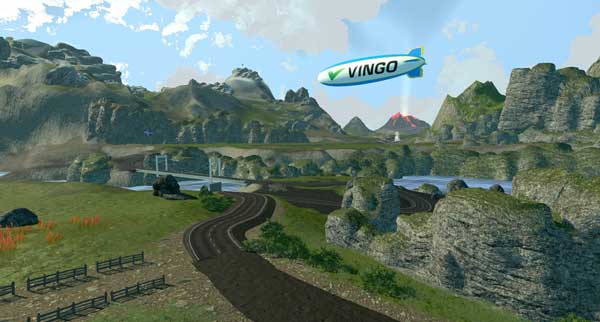 References:
Photo Sources:
Rhododendrites, CC BY-SA 4.0, via Wikimedia Commons
Jon Sullivan, Public domain, via Wikimedia Commons
Daniel Schwen, CC BY-SA 4.0, via Wikimedia Commons
SDarchitect, CC BY-SA 4.0, via Wikimedia Commons
Pacific Southwest Region USFWS from Sacramento, US, Public domain, via Wikimedia Commons
Rsduhamel at English Wikipedia., CC BY-SA 3., via Wikimedia Commons
Nauticashades., CC BY-SA 2.5, via Wikimedia Commons
chrisinphilly5448, CC BY-SA 2.0, via Wikimedia Commons
Laurel Fallon, CC0, via Wikimedia Commons