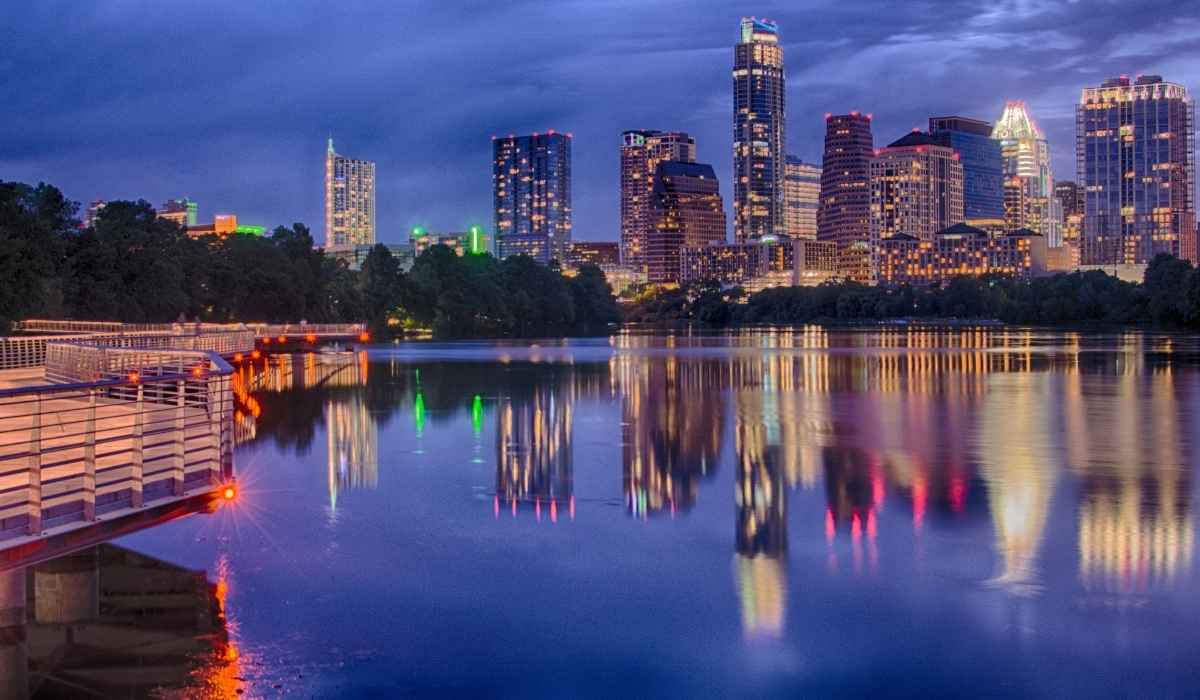 Top 10 Running Trails in Austin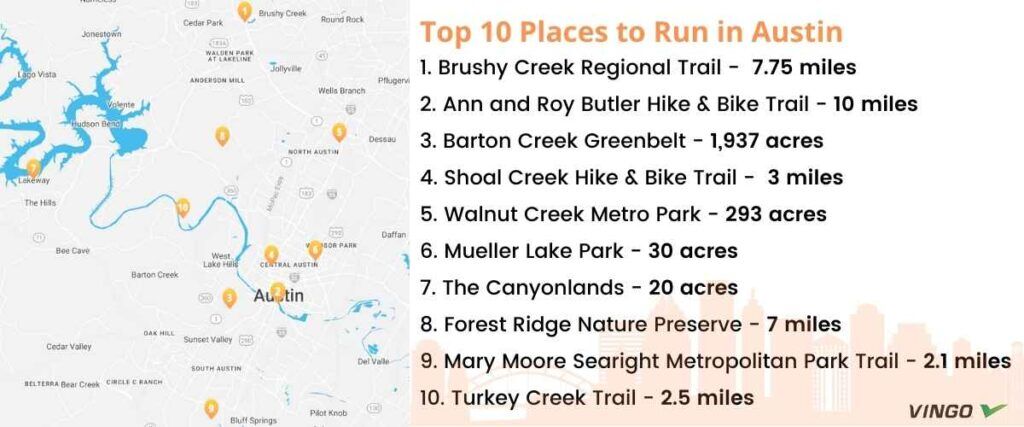 Running in Austin, Texas is always a fun and heart-pumping adventure! From downtown routes with a cityscape view to rugged, natural trails featuring canyons, cliffs, and bubbling creeks, here are some of the best places to run in the Austin area.
1. Brushy Creek Regional Trail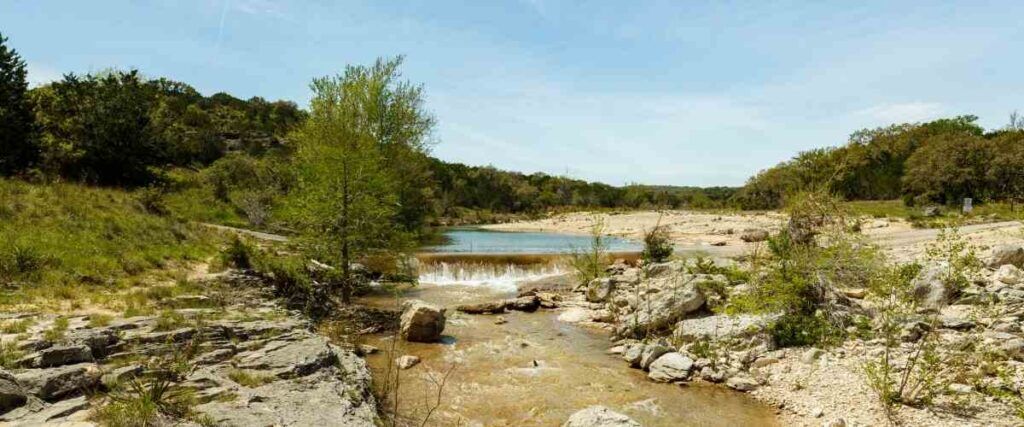 The Brushy Creek Regional Trail is a popular running trail in the Avery Ranch area of north Austin. It offers about 7.75 miles of paved and crushed stone running paths and connects several family-friendly parks in the north Austin area. It also runs parallel to a major road for most of the route, making it a convenient and easy-to-access spot. The trail follows Brushy Creek, providing beautiful scenery of the water, meadows, and local wildlife, all while giving you a break from the hustle and bustle of downtown Austin.
Tips: This trail is also a popular route for bicyclists and families, so watch out for lots of pedestrian traffic.
2. Ann and Roy Butler Hike & Bike Trail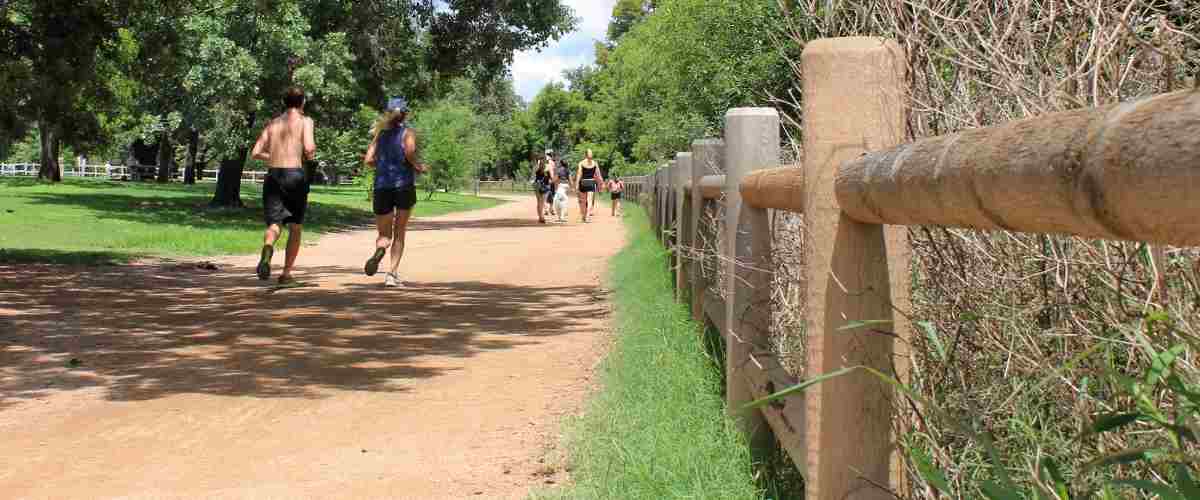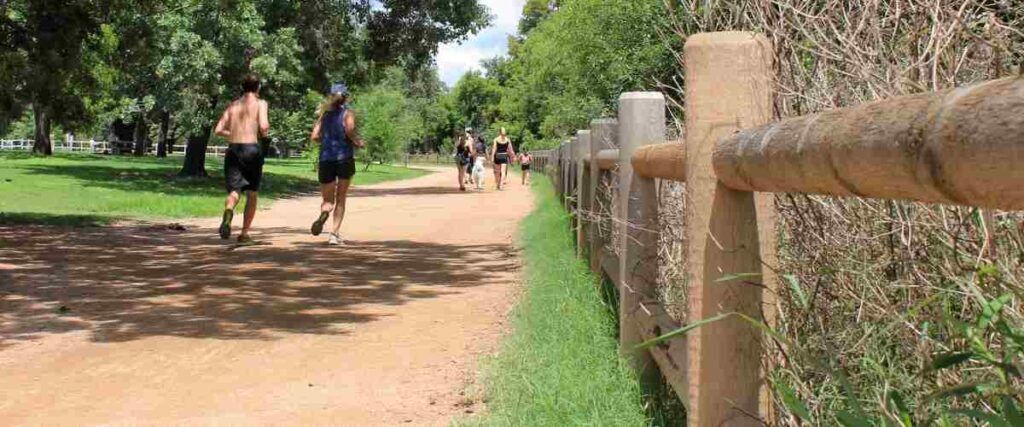 The Ann and Roy Butler Hike & Bike Trail is more commonly known as the Lady Bird Lake Running Trail among locals. It's a signature run in downtown Austin offering 10 miles of trail on each side of the Colorado River. The curvy trail is both paved and gravel, with stunning river views. The route also offers pedestrian bridges, two public pools, and a 2+ mile boardwalk on the south side. The best route for beginners is a 3.2-mile loop from the South First Bridge to the Mopac Bridge, but there are plenty of different loop options for anyone who wants more of a challenge.
Tips: While you're in the area, check out the famous urban bat colony that roosts under the Congress Bridge.
3. Barton Creek Greenbelt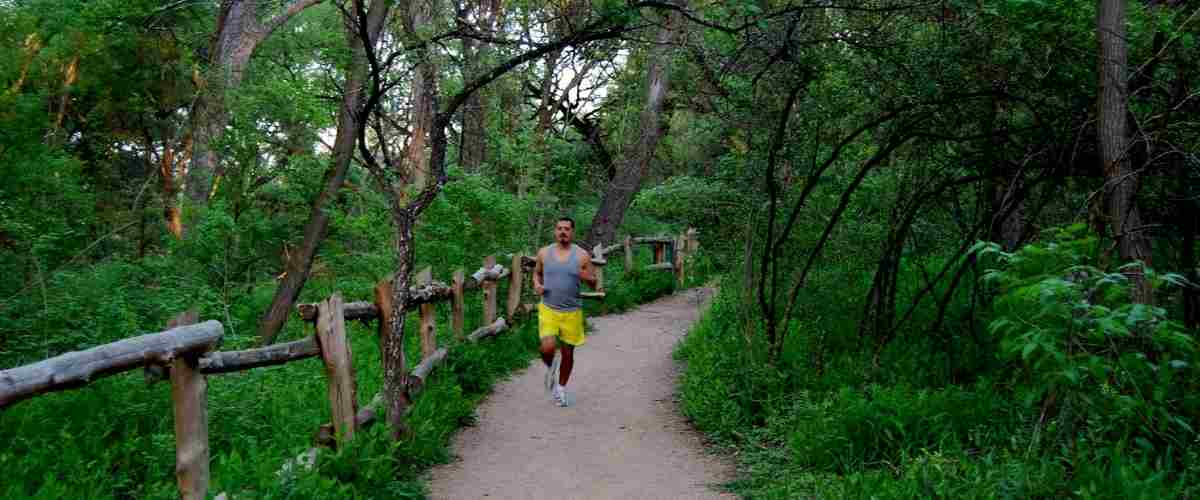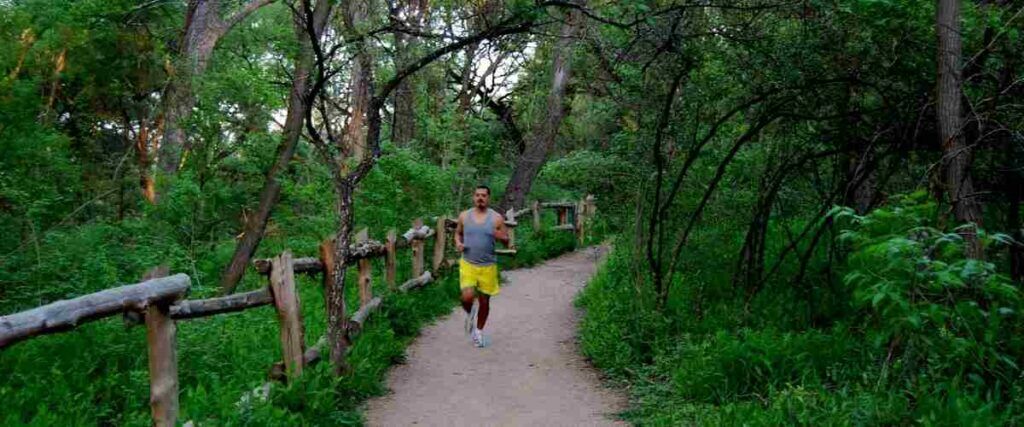 The Barton Creek Greenbelt encompasses about 1,937 acres in the heart of Austin. It's a popular area for swimming, bird watching, mountain biking, hiking, and running. One of its main trails (the Violet Crown Trail) begins at Zilker Park and offers about 7.25 miles of trail running through thickly forested areas, past waterfalls, and past limestone cliffs. One of the most highly-rated trails in Texas, this route also offers several offshoots, so you can extend the duration of your run if you want to or explore off the main path for a little while. Eventually, the Violet Crown Trail will extend all the way to the Lady Bird Johnson Wildflower Center and into Hays County.
Tips: If you search for the address to the Barton Creek Greenbelt, you'll find several. That's because it has multiple entrances along the creek. Visit the Austin Parks Foundation website to get the addresses for the most commonly used entrances so you know where to go.
4. Shoal Creek Hike & Bike Trail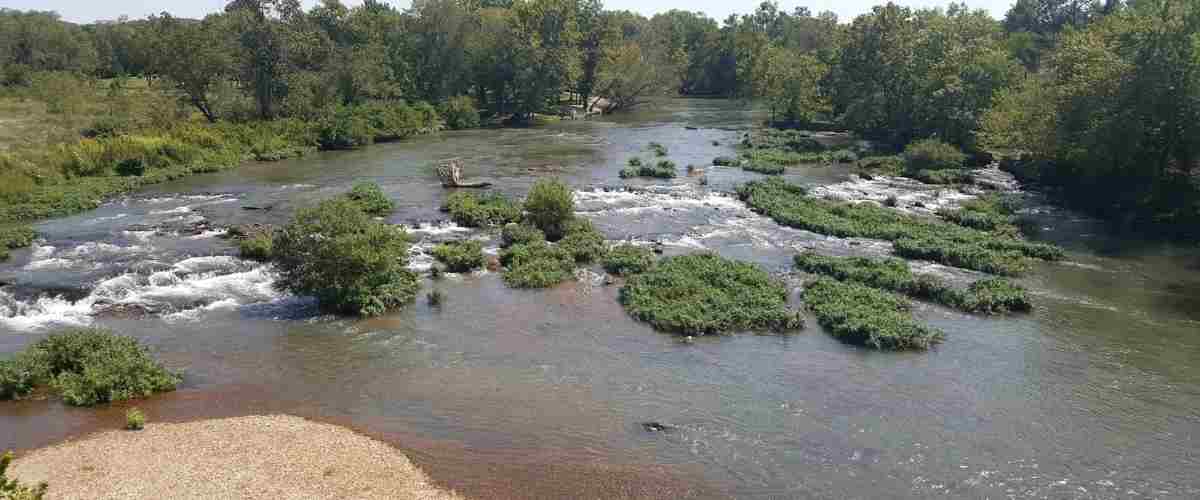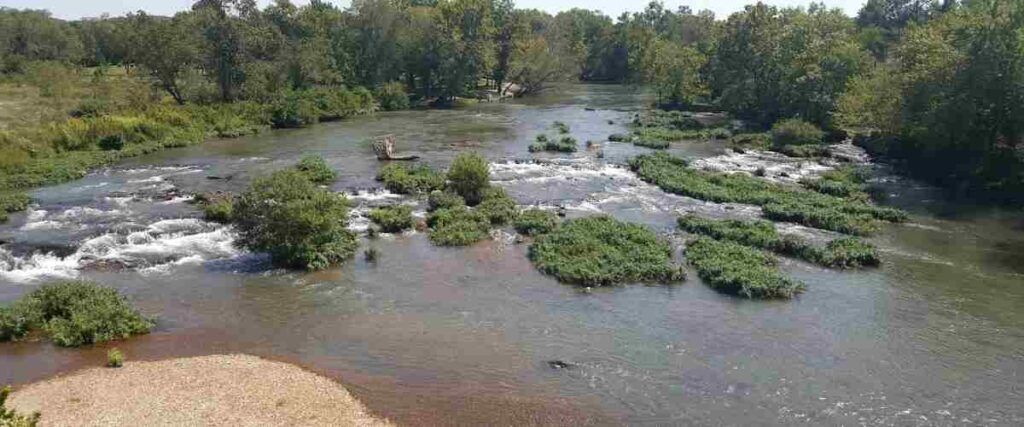 If you're looking for a more rustic outdoor run in Austin, check out the Shoal Creek Hike & Bike Trail. This 3-mile route meanders through the area's natural terrain in Central Austin and stretches from Lady Bird Lake to 38th Street, with a good variety of paved and dirt surfaces. It features everything from rock obstacles and creek crossings to spring-fed pools, stunning rock wall formations, and even fossils along the trail's north end. Designated areas along the route are for off-leash pets, but otherwise, pets must be on a leash.
Tips: This trail is very rugged, meaning you'll need to watch carefully for roots and rocks while you run, but it's a worthwhile adventure!
5. Walnut Creek Metro Park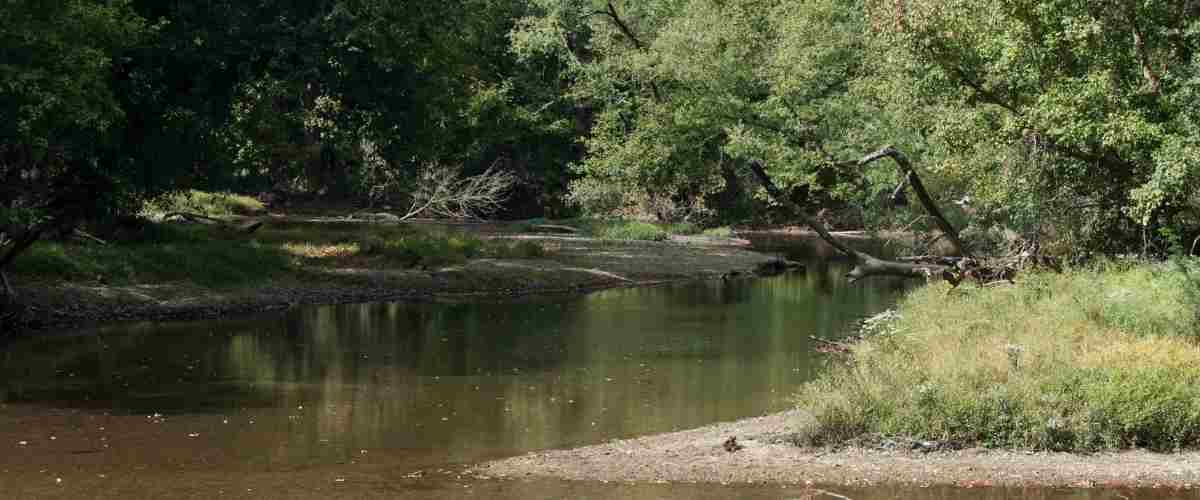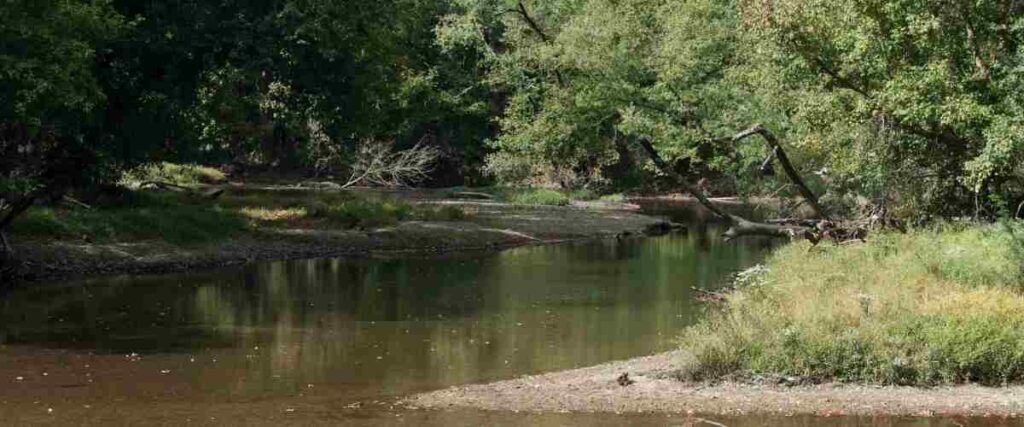 Walnut Creek Metro Park is a 293-acre park in North Austin featuring 15 miles of trails, an off-leash dog area, a playground, a swimming pool, and recreational sports facilities. The trails aren't paved, but they are relatively smooth, except for some roots and rocks on the main routes. Although the area is popular among mountain bikers, trail runners love it too! The singletrack paths weave throughout the forested park and along Walnut Creek, allowing you to create your own running routes depending on how far you want to run and what scenery you want to experience.
Tips: Since this park is a popular mountain biking area, be prepared to share the trails and watch for cyclists.
6. Mueller Lake Park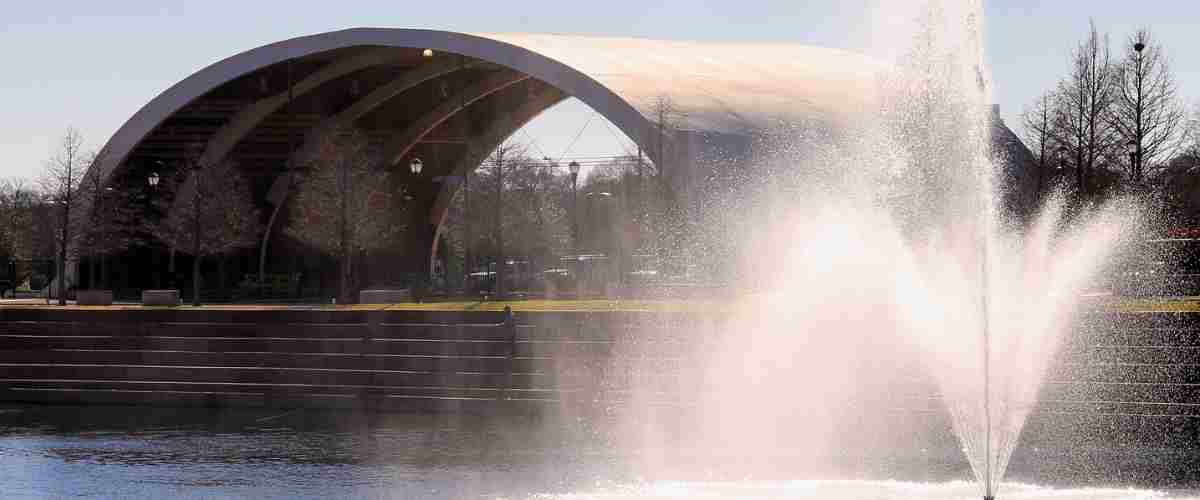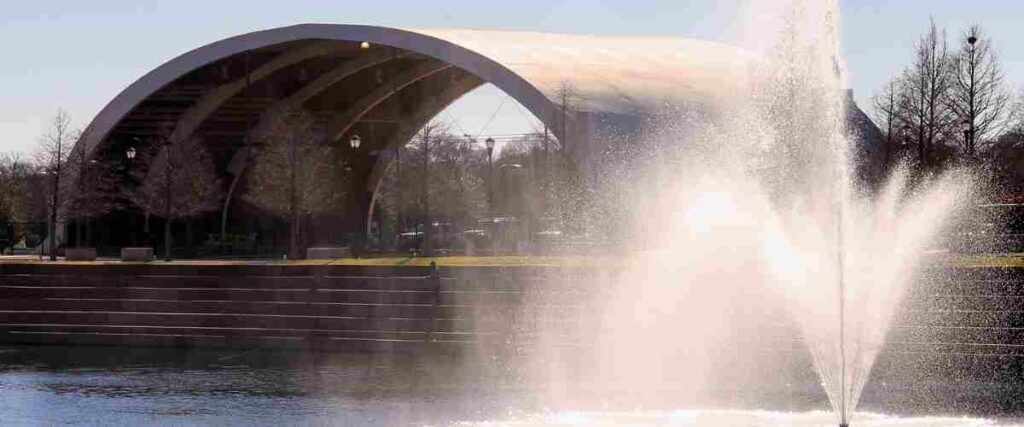 Mueller Lake Park is just 4 miles east of downtown Austin in the Mueller District, a newer community. The park features 30 acres of land and a loop trail around the lake. The area is well-shaded, with plenty of people around at all times of the day. It's a popular area for families, so there may be some pedestrian traffic, but there's plenty of space on the trails to share. You can even run along the residential streets in the area and run through Mueller Lake Park, Northwest Greenway Park, and Bartholomew Park to extend your run.
Tips: Mueller also hosts the Texas Farmers' Market every Sunday from 10 a.m. to 2 p.m, rain or shine, on Philomena Street.
7. The Canyonlands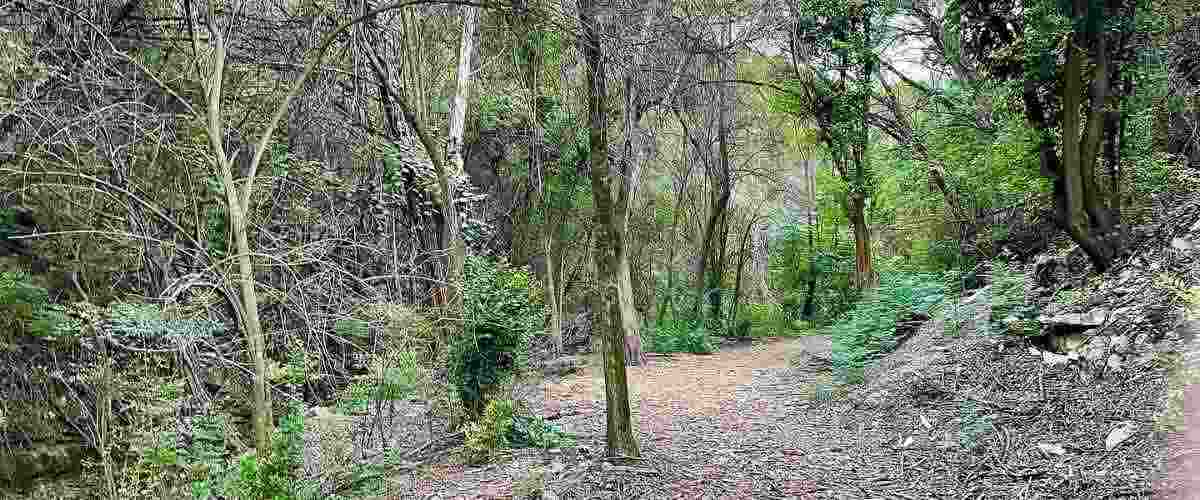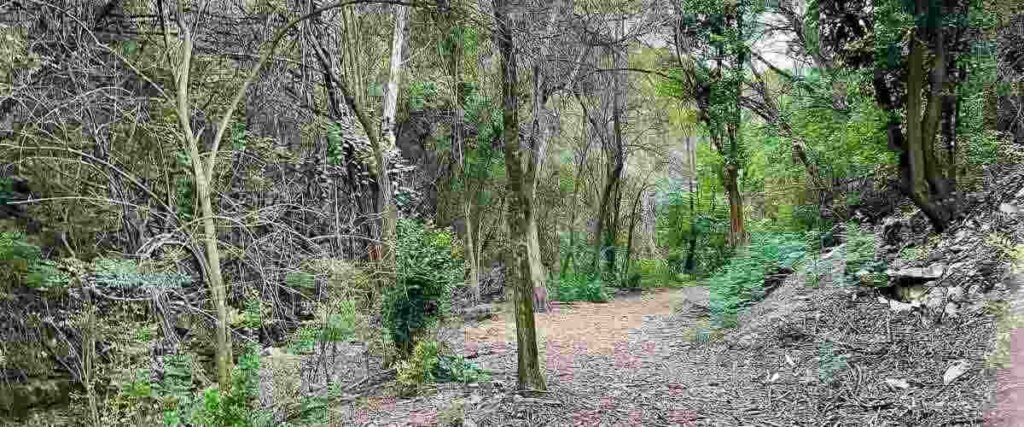 Canyonlands Park is in Lakeway, Texas, near northwest Austin. It's Lakeway's most extensive trail network, featuring 20 acres at Rough Hollow Cove. Hiking, mountain biking, and trail running are permitted in Canyonlands Park, and the scenery draws many nature lovers to the area. A stunning canyon runs through the park, featuring breathtaking vista views, a waterfall, and colorful foliage in the fall. The terrain is rocky and hilly, making for a challenging run, but it's well worth the effort to experience this beautiful area! As you run, just watch out for slick trail surfaces after rain and be careful near cliffs and overlooks.
Tips: Trail signs along the route feature QR codes. You can scan them to get more information about your location on the trail.
8. Forest Ridge Nature Preserve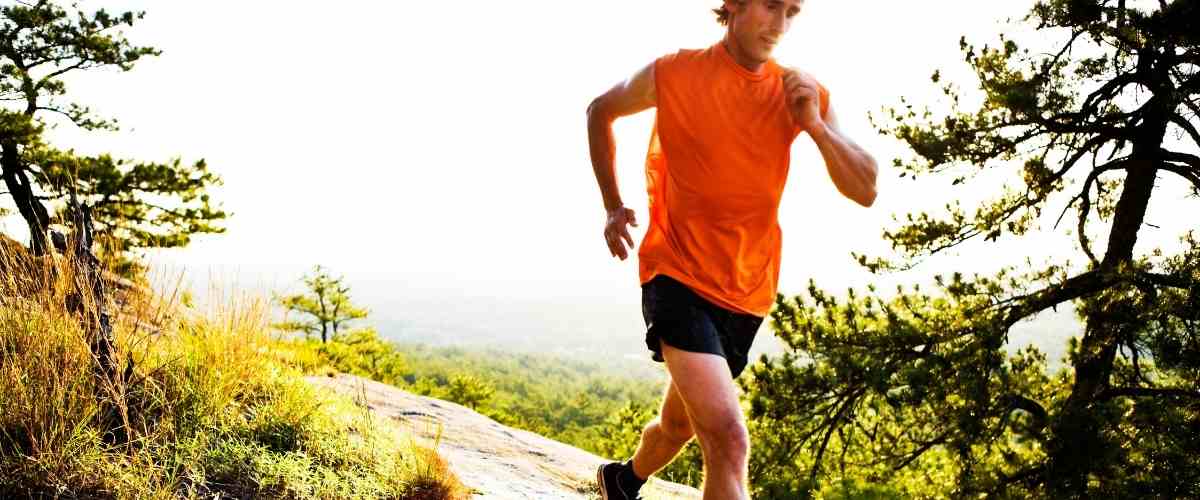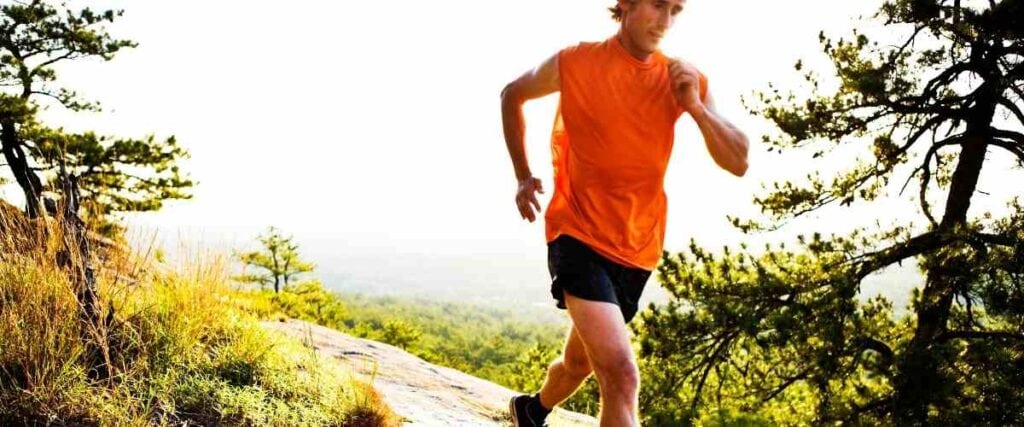 Located in Northwest Austin, the Forest Ridge Nature Preserve is home to about 7 miles of trail running and links to other trail systems, including St. Edward's Trail and Bull Creek Trails for another 8+ miles. This area offers decent elevation climbs, hilly terrain, and technical footing for a challenging workout. Bull Creek is scenic and flowing most of the year, providing a serene and beautiful landscape for a run. However, since this area is a nature preserve, no dogs are allowed.
Tips: The nature preserve is closed from March through July, and although it's free, you must take a preservation class to gain access to the preserve.
9. Mary Moore Searight Metropolitan Park Trail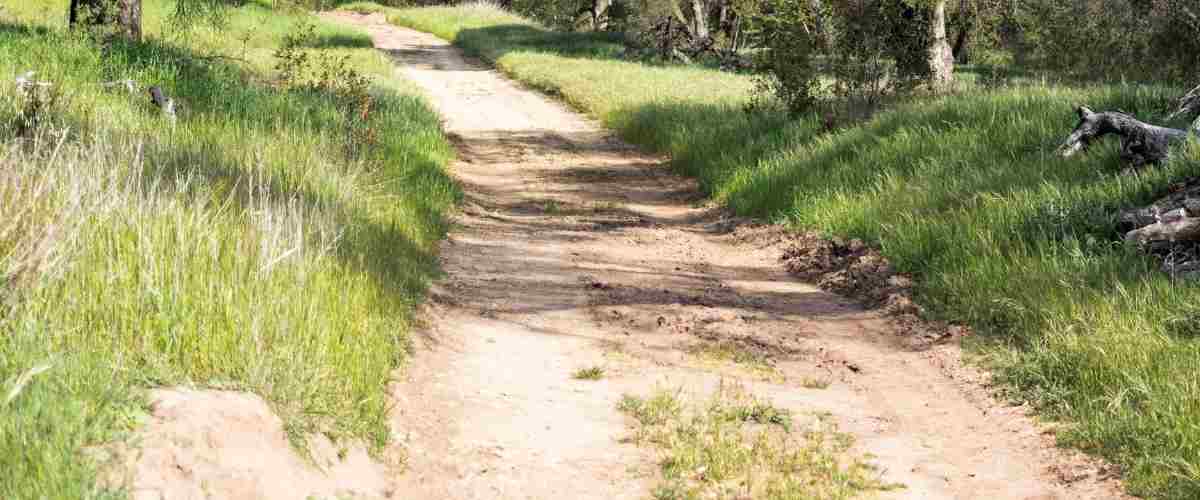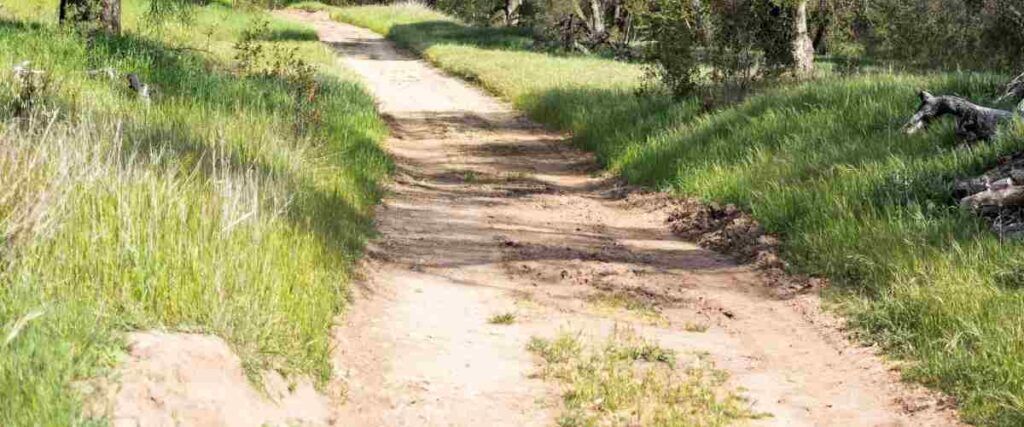 Running near downtown Austin can be too congested for some people. For a less crowded alternative, head to Mary Moore Searight Metropolitan Park in East Austin, home to several running trails and recreational activities. The main trail is a 2.1-mile loop that connects to many of the inner paths, making it easy to create your own running route and shorten or lengthen your workout depending on your goals. With free parking, a playground, an off-leash area for dogs, and public restrooms, what's not to love about this running location in Austin?
Tips: Mary Moore Searight Metropolitan Park also provides access to Slaughter Creek, which adds to the beautiful scenery and makes the experience more enjoyable.
10. Turkey Creek Trail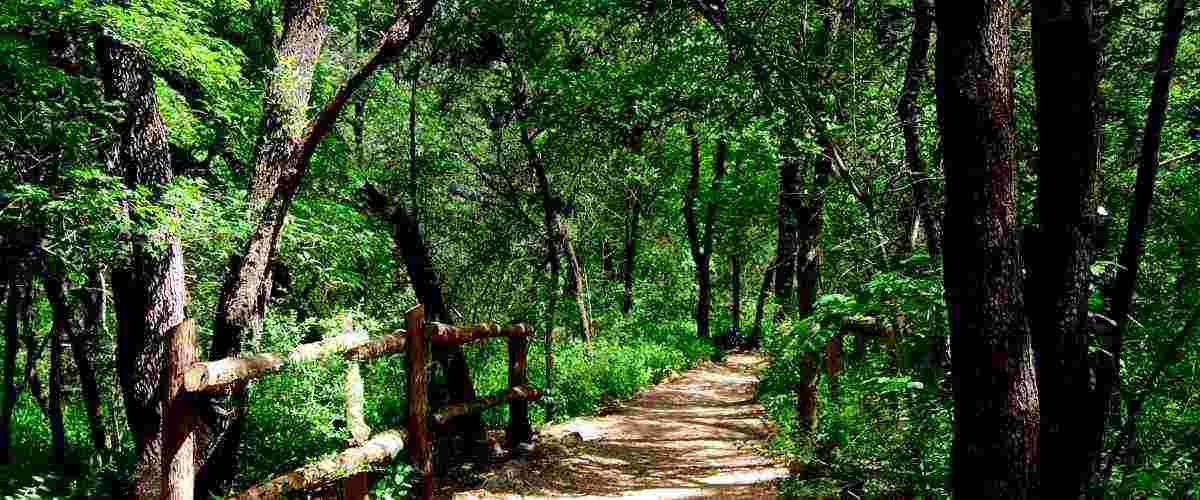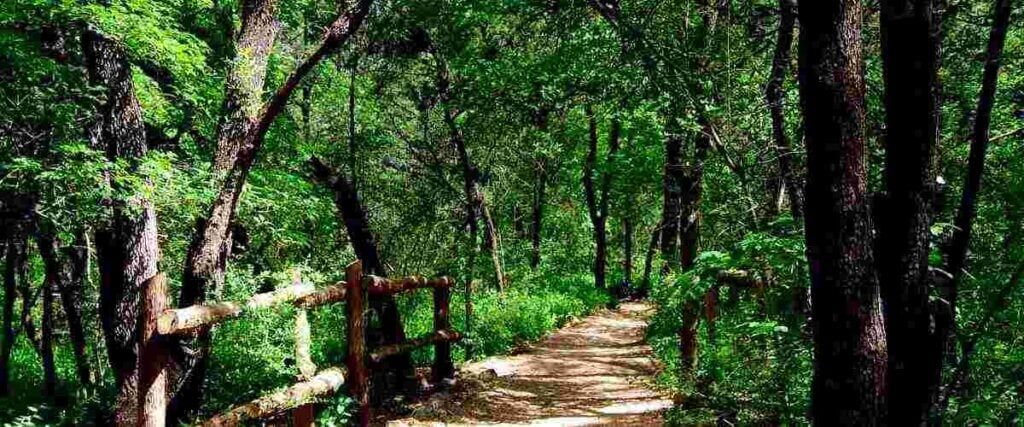 Adjacent to Emma Long Park (one of Austin's largest parks), the Turkey Creek Trail offers a scenic 2.5-mile loop that features several creek crossings and limestone cliffs. If you want a longer run, several different trails branch off of Turkey Creek Trail, making it easy to explore even more. Dogs are also permitted to be off-leash at this park, so bring your pup along for the adventure too! There are a few steeper elevation changes in some areas, but overall, the Turkey Creek Trail is a fun and challenging run that will get your heart pumping.
Tips: Signs along the creek trail can help you keep track of where you are, but sometimes it can be challenging to find the path again after you cross the creek. To avoid getting lost, you might want to bring a map!
Interested in another city?
Discover the best cities to run in the US: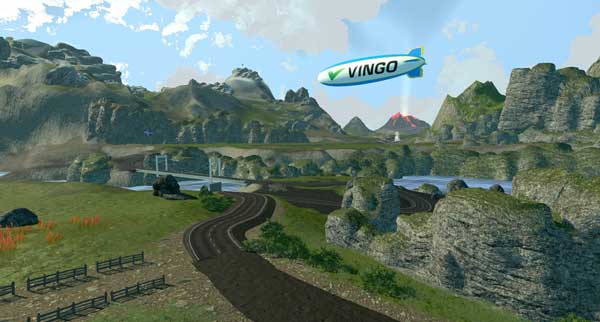 References:
Photo Sources:
Viktor Lapinskii, CC BY-SA 3.0, via Wikimedia Commons
Larry D. Moore, CC BY-SA 4.0, via Wikimedia Commons
LoneStarMike, CC BY-SA 3.0, via Wikimedia Commons
Sixflashphoto, CC BY-SA 4.0, via Wikimedia Commons
Larry D. Moore, CC BY-SA 3.0, via Wikimedia Commons
Daniel Ziegler, CC BY-SA 4.0, via Wikimedia Commons
LoneStarMike, CC BY-SA 3.0, via Wikimedia Commons