Top 10 Running Trails in Nashville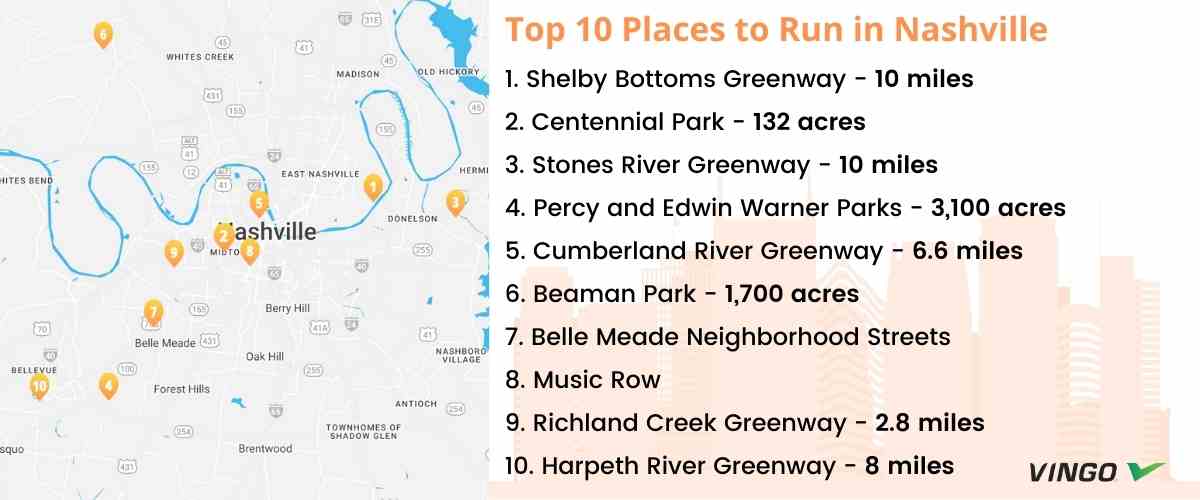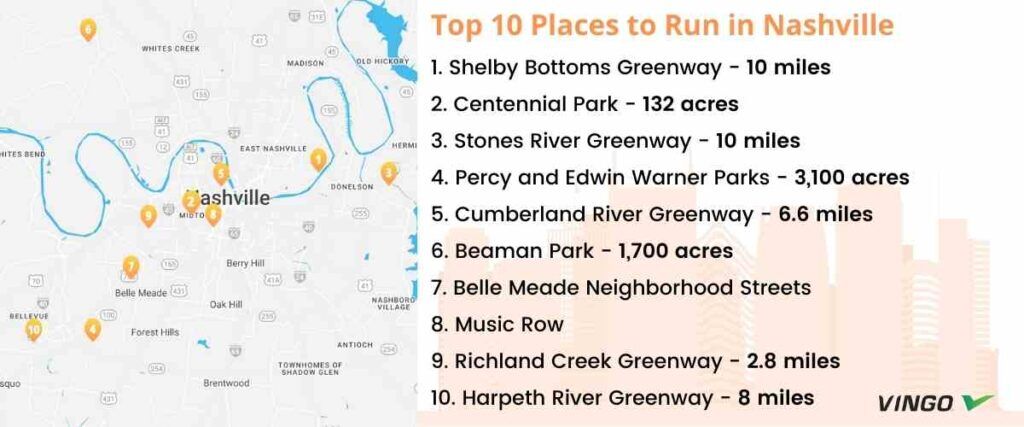 Nashville, Tennessee, is full of amazing history, entertainment, natural beauty, and much more. Not surprisingly, it's also a fantastic place to run! From bustling downtown routes to scenic, forested greenways, here are the top 10 places to run in the Nashville area.
1. Shelby Bottoms Greenway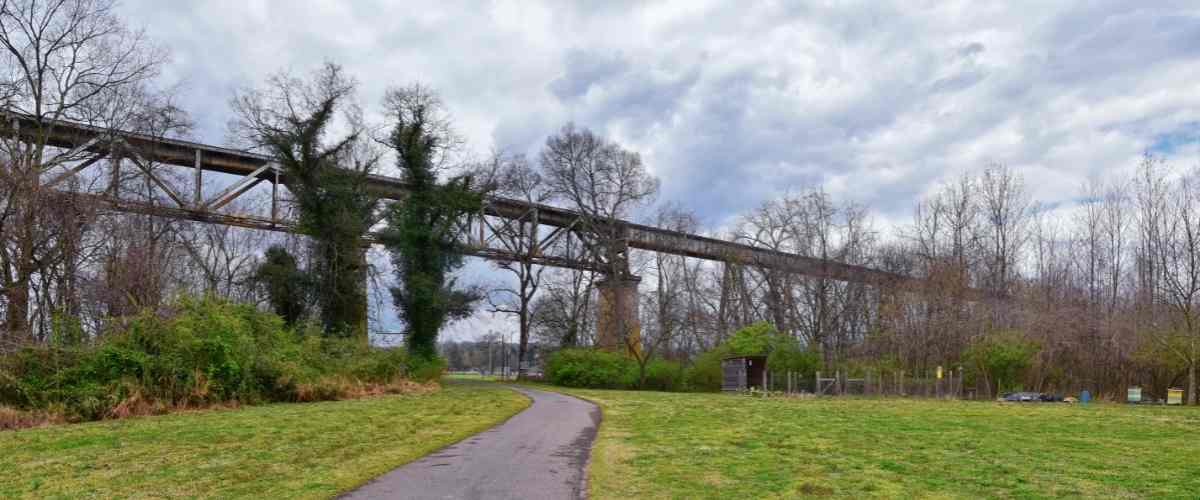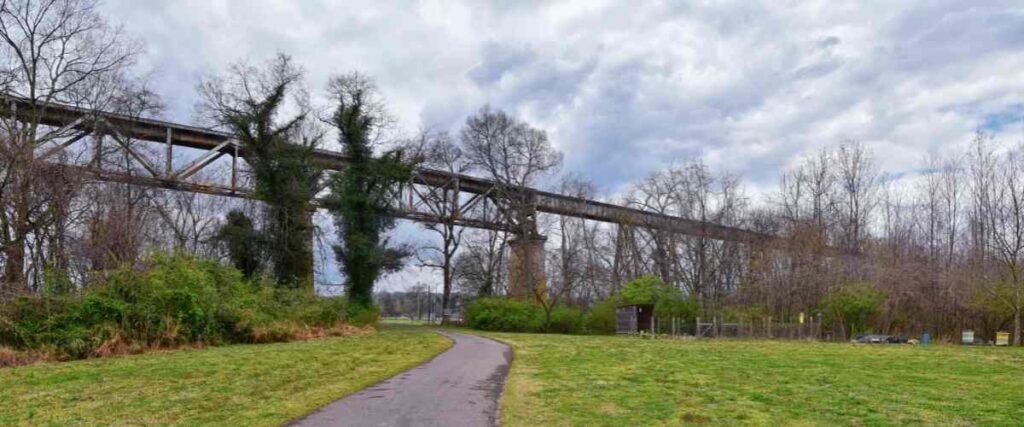 The Shelby Bottoms Greenway and natural area offers 10 miles of trails in East Nashville. Runners can enjoy 5 miles of beautiful paved trails and 5 miles of primitive trails, ideal for exploring the local landscape and seeing wildlife. This popular route provides plenty of shade for runners in the summertime and plenty of convenient parking. Three miles of the natural area are also located right along the Cumberland River, providing plenty of scenic vistas. The Shelby Bottoms Greenway is relatively flat, making it a moderately easy route to traverse on foot.
Tips: Admission to the nature center is free; pets are allowed but must be leashed.
2. Centennial Park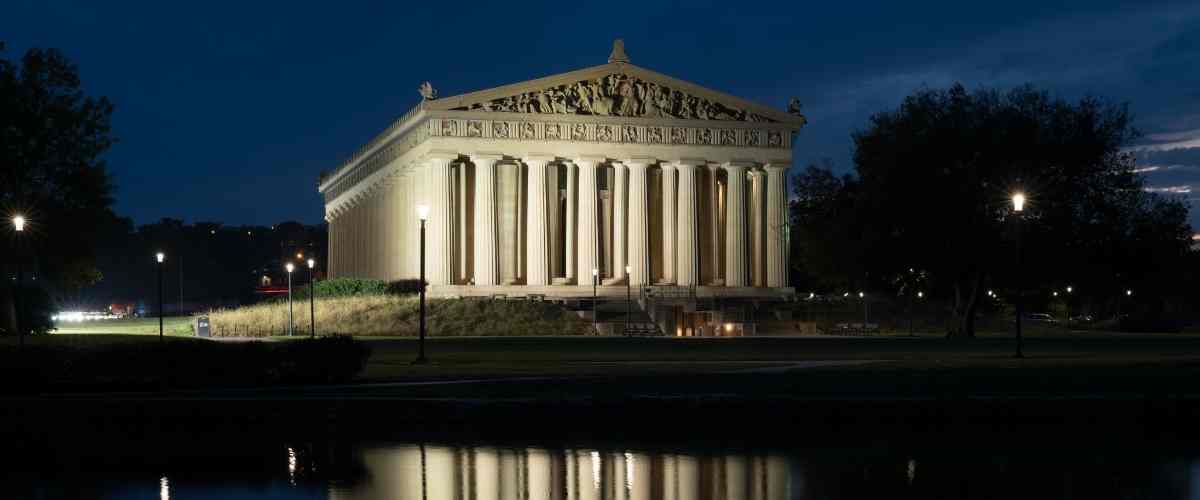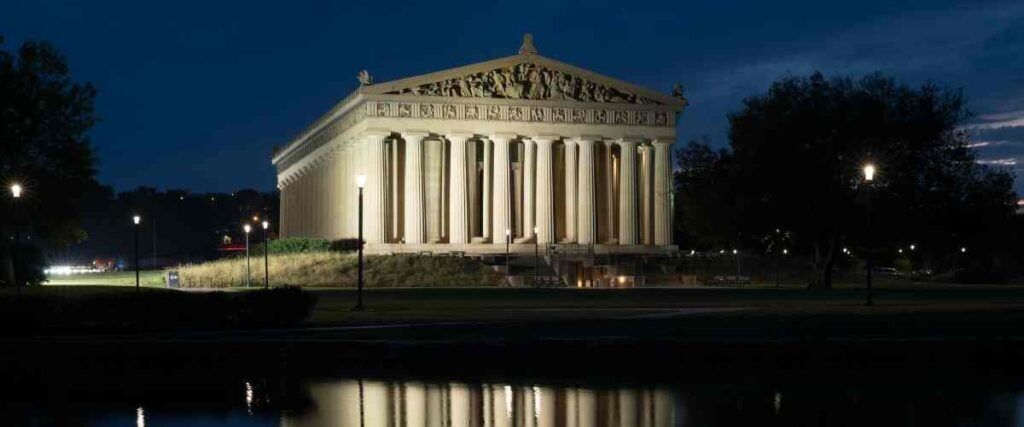 Centennial Park is one of Nashville's most popular parks. Home to the Nashville Parthenon, local food trucks, stunning gardens, local outdoor music shops, and much more, this park has it all. Whether you run a loop around the lake near the Parthenon, circle the park's perimeter for a good view of the city, or explore the sidewalks on campus at the nearby Vanderbilt University, Centennial Park offers a convenient running location near downtown. The Park is also home to the Centennial Art Center, which offers popular and affordable studio art classes.
Tips: The park has a dog park and sand volleyball court for some great cross-training opportunities.
3. Stones River Greenway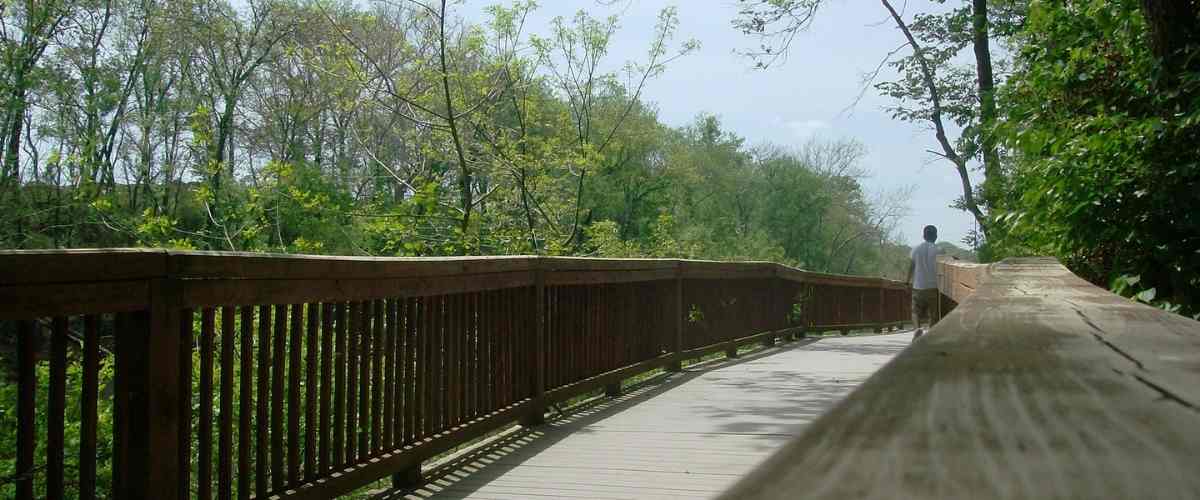 The Stones River Greenway is a 10-mile multi-use trail that parallels the Stones River most of its length. You can start your run at one of several different trailheads along the path, but many runners choose to park at the YMCA Trailhead (3001 Lebanon Pike) and head out from there. The greenway is just 12 miles east of downtown, making it a convenient place to run in the city, and it connects to several other parks, including Heartland Park, Ravenwood Park, and Two Rivers Park. It also connects the Shelby Bottoms Greenway and Natural Area to the 14,200-acre J. Percy Priest Lake, east of Nashville. Other notable sites along the route include the Cumberland River Pedestrian Bridge and the Heartland River Access, which provides access to the Stones River.
Tips: Two Rivers Park is also home to a popular dog park if you bring your dog along for the run. It's the size of two football fields and has a cement walking track inside, so you can cool down with a walk while your dog enjoys all the open space.
4. Percy and Edwin Warner Parks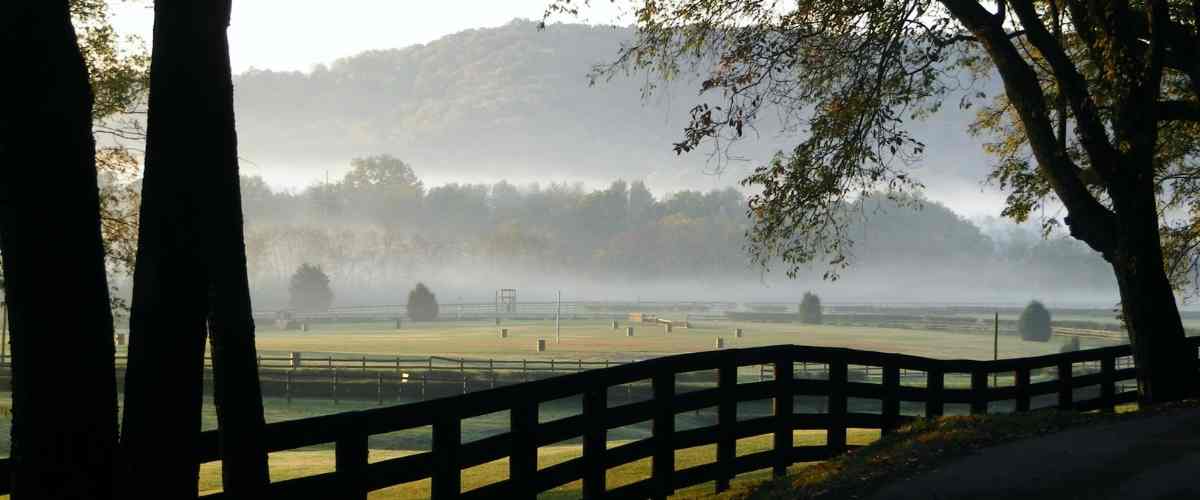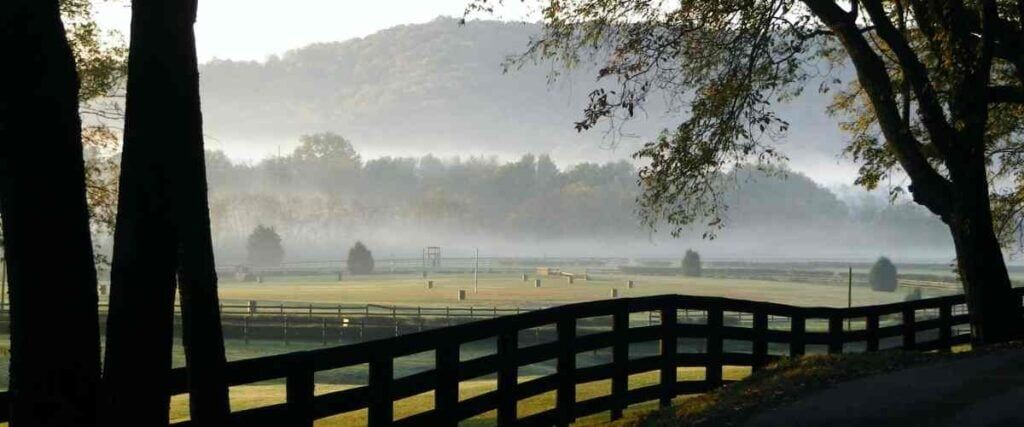 Percy and Edwin Warner Parks are known as "Warner Parks." Together, they span over 3,100 acres and are just 9 miles from downtown Nashville. Home to at least 11 miles of cross-country running trails, Warner Parks offers an escape from the hustle and bustle of Nashville. They offer something for every type of runner, featuring 15 miles of roadways, greenways, technical trails, and hilly, challenging loops. The hiking and cross-country trails here are simply stunning, and you'll enjoy the shade all the trees offer, especially during the hot summer months.
Tips: For some of the most challenging hills in Nashville, try the 5.8 Loop and 11.2 loops, beginning at the Belle Meade Stairs. You'll definitely feel the burn!
5. Cumberland River Greenway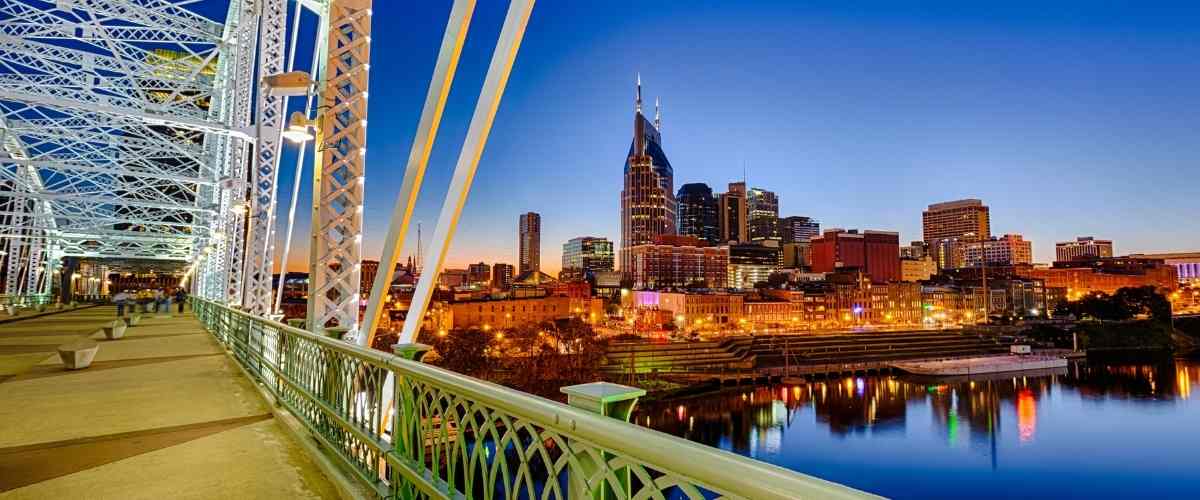 The Cumberland River Greenway runs for about 3.5 miles through the heart of the downtown Nashville area. The entire route runs 6.6 miles (one way), connecting the Country Music Hall of Fame and Rhodes Park. As its name suggests, the trail extends along the Cumberland River and is primarily flat with lovely water views, especially early in the morning or later in the evening at sunset. The greenway is also easily accessible via public transportation in the downtown area, making it an excellent option for local and visiting runners.
Tips: For extra mileage, run along the trail spurs to Bicentennial Park and Morgan Park. You can also cross the John Seigenthaler Pedestrian Bridge to access the E. Bank Greenway and Cumberland Park.
6. Beaman Park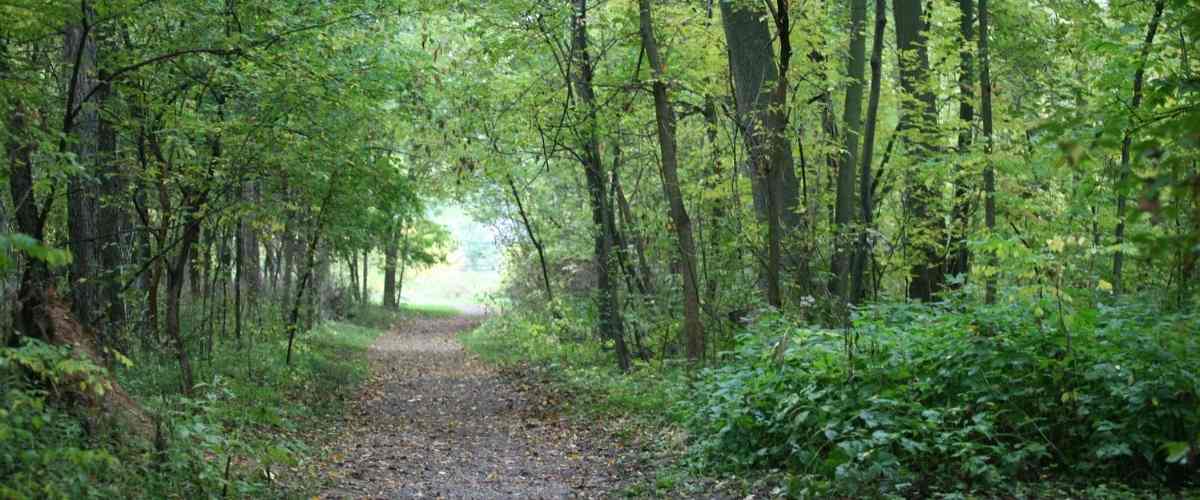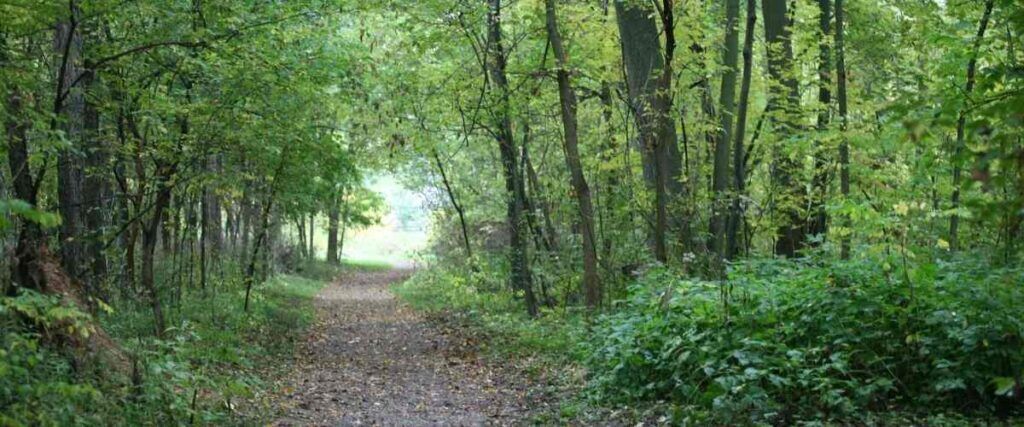 Beaman Park is a conservation area that offers a more rugged running experience, with 1,700 acres of technical running chock full of roots and rocks. The park is about a 20-minute drive from downtown, but it's worth the journey if you enjoy trail running through the Tennessee landscape in relative solitude. Although there are significant elevation changes here, not all the trails require a ton of climbing, and you'll find runners of all abilities here. Unlike many other popular Nashville running routes in the city's heart, Beaman Park is off the beaten path and is one of the quietest and most peaceful places to get some miles.
Tips: The Henry Hollow Loop (2.5 miles) is highly recommended and offers a beautiful run! It's a more technical route for a challenging workout without many steep inclines.
7. Belle Meade Neighborhood Streets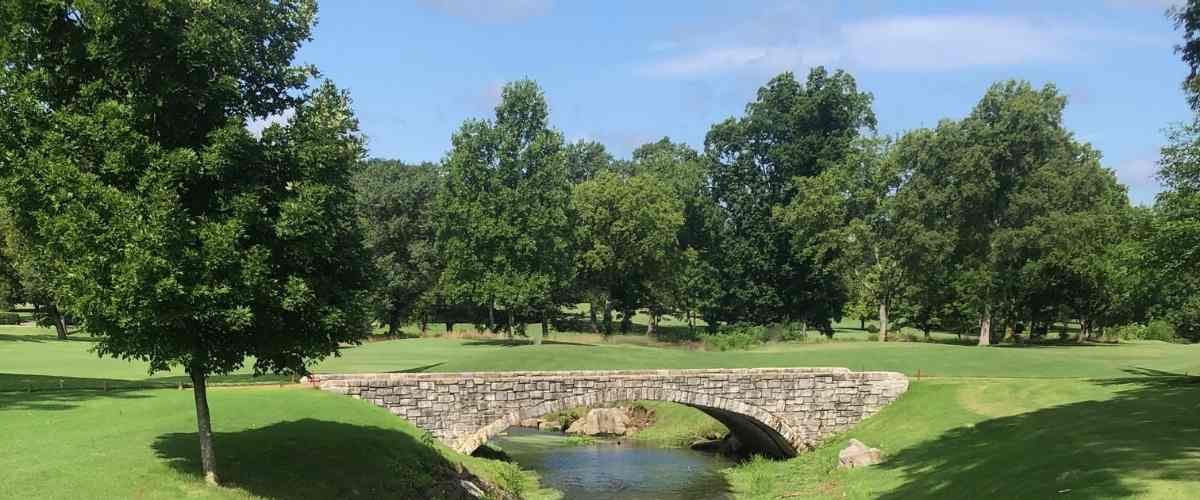 If you prefer residential streets for running, Belle Meade near Nashville is an exclusive and historic area with beautiful streets perfect for running. Enjoy a 5-mile stretch along Belle Meade Blvd., taking in the sights of all the gorgeous old homes as you go. This well-kept neighborhood is particularly charming during the holiday season when homeowners get into the holiday spirit and decorate their yards and homes with festive lights and decorations. There are also many coffee shops and restaurants in the area if you want to stick around and refuel after your run.
Tips: Extend your run into the nearby Percy Warner Park to access several more miles of running trails.
8. Music Row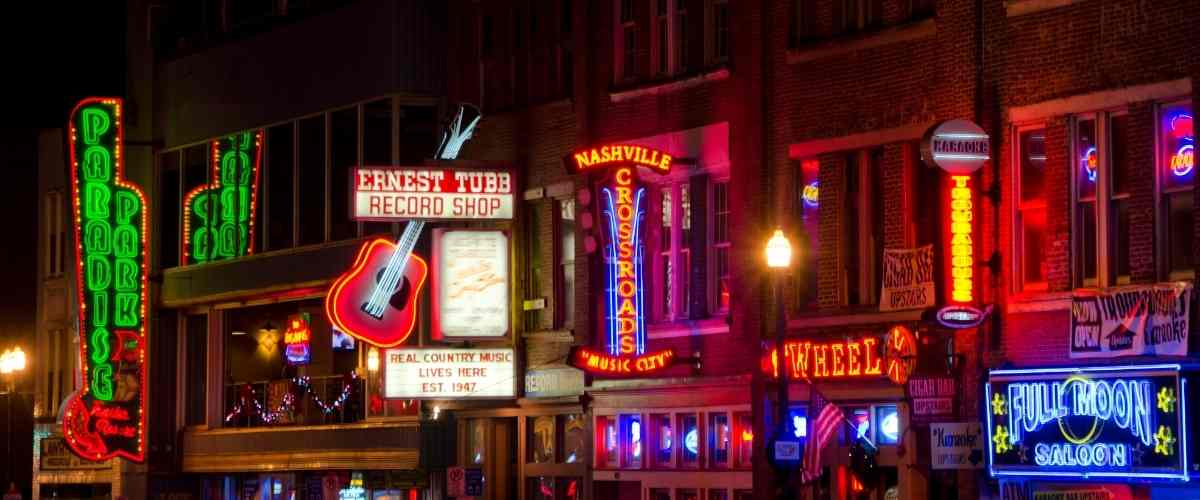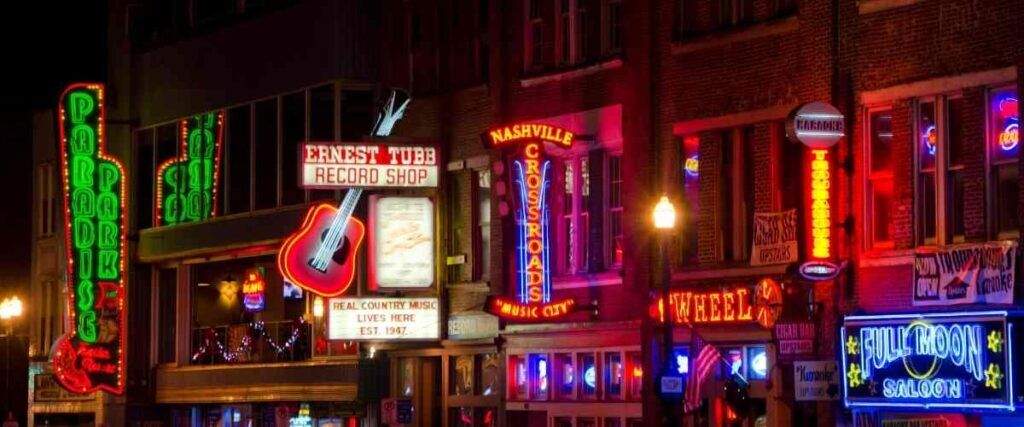 Music Row is an urban running route that takes you through the heart of the city's entertainment industry. As you run through this area, you'll enjoy seeing many fascinating historic sites up close. You'll pass by famous recording studios tucked between homes and businesses, where many well-known artists recorded songs that would later become famous worldwide. You'll also see Owen Bradley Park, the Belmont Mansion, a historic 1850's-era home on the campus of Belmont University, and the beautiful Wyatt Center, located on Vanderbilt's campus.
Tips: While you're in the area, consider adding a quick jog through the nearby Vanderbilt University campus to your run as well. It's beautiful!
9. Richland Creek Greenway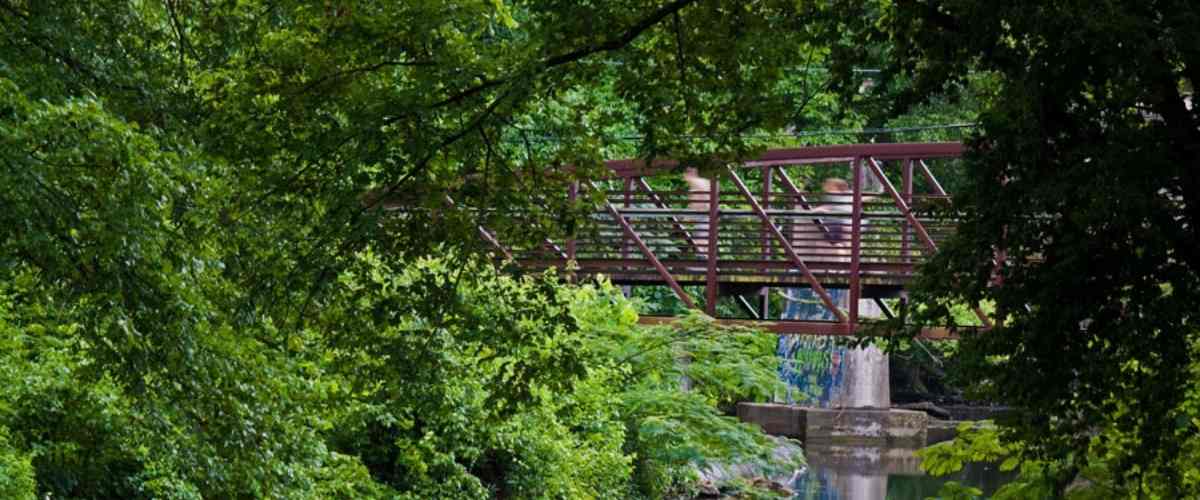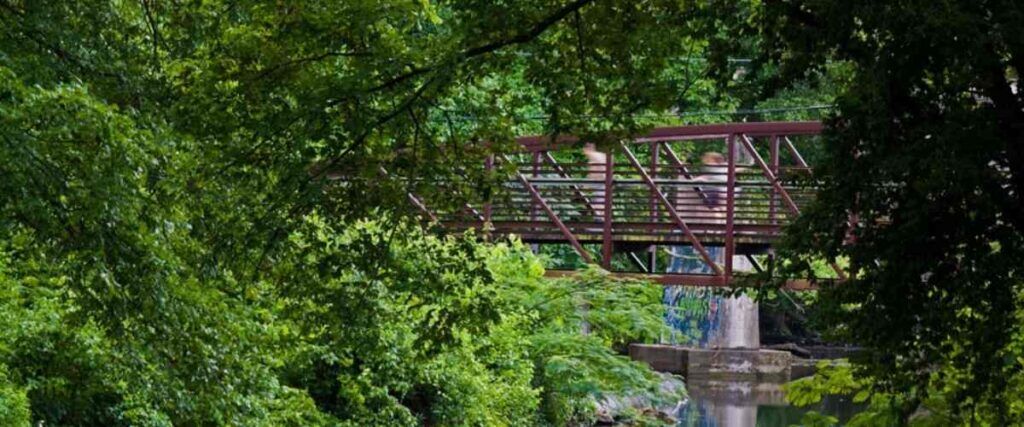 This greenway loops around McCabe Park before following Richland Creek for one mile and following the railroad tracks between White Bridge Pike and Cherokee Road for another mile, offering a 2.8-mile run in total. You can park at the McCabe Trailhead and follow the greenway for a beautiful route that connects the area's local schools, businesses, and neighborhoods. You'll also pass the White Bridge Road trailhead along the way, where one of the worst train accidents in history occurred in 1918. You can read about it on a historical marker at the trailhead.
Tips: Add to your mileage by running on the three different connection spurs. They add an additional 1.25 miles each way for over 5 miles of running distance at the Richland Creek Greenway.
10. Harpeth River Greenway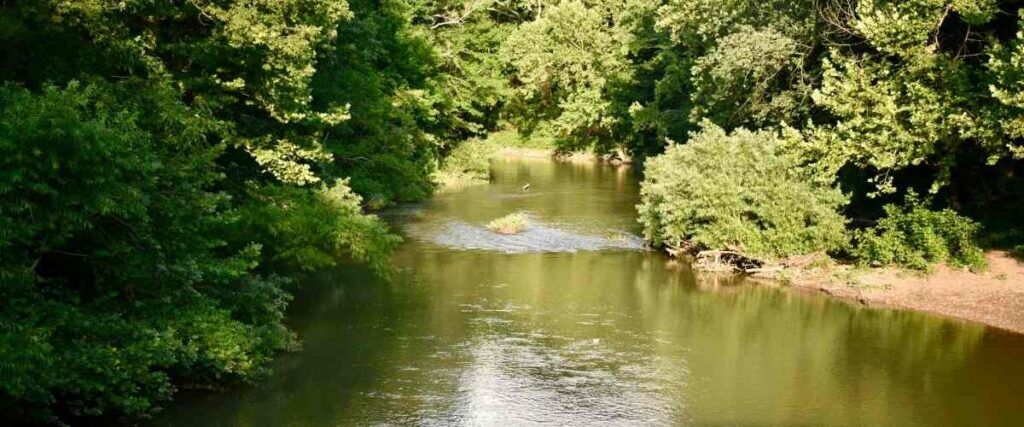 The Harpeth River Greenway in West Nashville comprises four disconnected trails that total about 8 miles of scenic area for running, walking, and biking. This multi-use trail runs along the Harpeth River in suburban Nashville, linking many points of interest along the way. From the path, you can access local parks like Harpeth River Park, Harpeth Valley Golf Center, and Edwin Warner Park, as well as neighborhoods, schools, shopping, and even the downtown Nashville area. The paved, smooth, and flat path makes it an ideal running route for all experience levels.
Tips: You can access the Harpeth River Greenway from several areas, including Edwin Warner Park, which also has plenty of trails to explore, a dog run, and a swimming hole for your pup.
Interested in another city?
Discover the best cities to run in the US: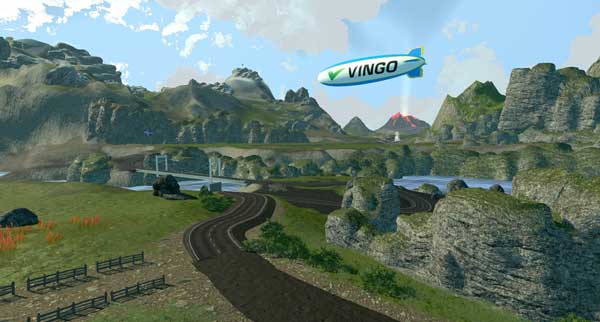 Sources:
Photo Sources:
yosoyaquel, CC BY 3.0, via Wikimedia Commons
MICHAEL BROWN from Franklin, Tennessee, USA, CC BY 2.0, via Wikimedia Commons
Eagledj, CC BY-SA 4.0, via Wikimedia Commons
Paula Tejo, CC BY 3.0, via Wikimedia Commons