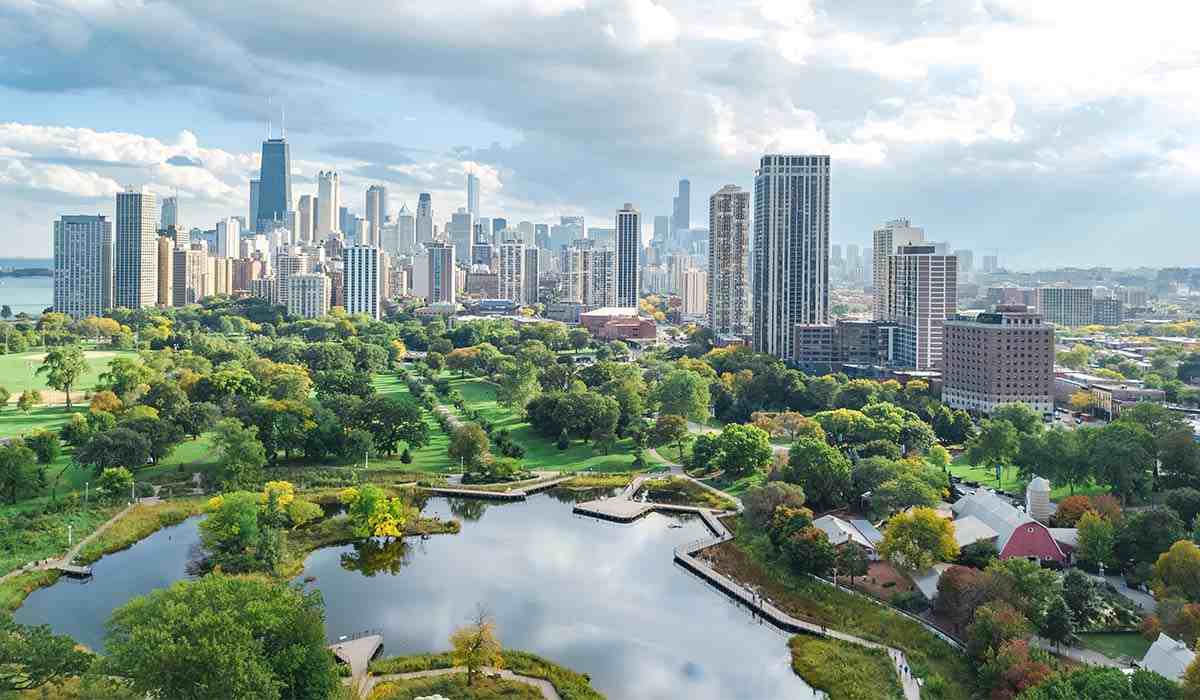 Top 10 Running Trails in Chicago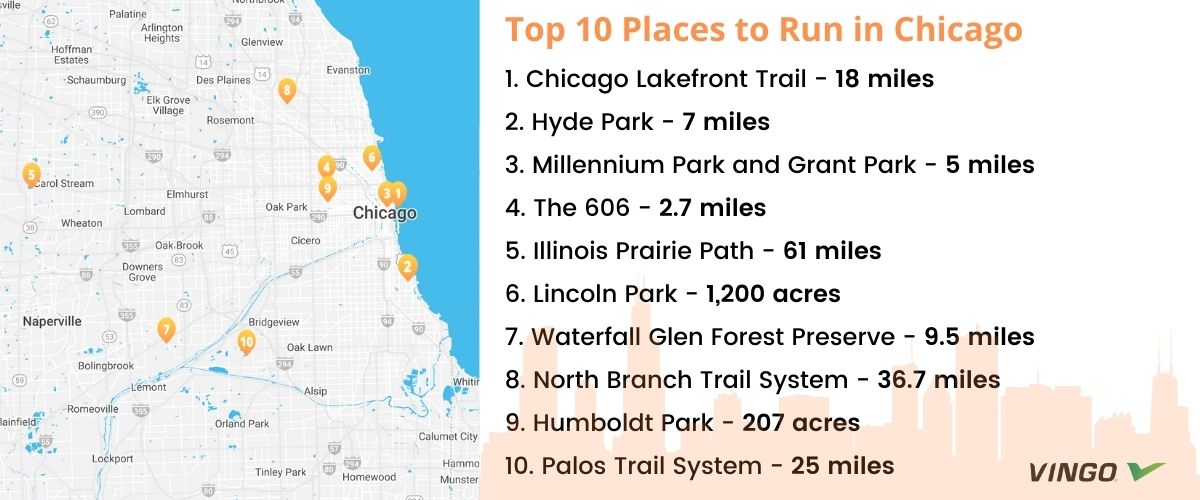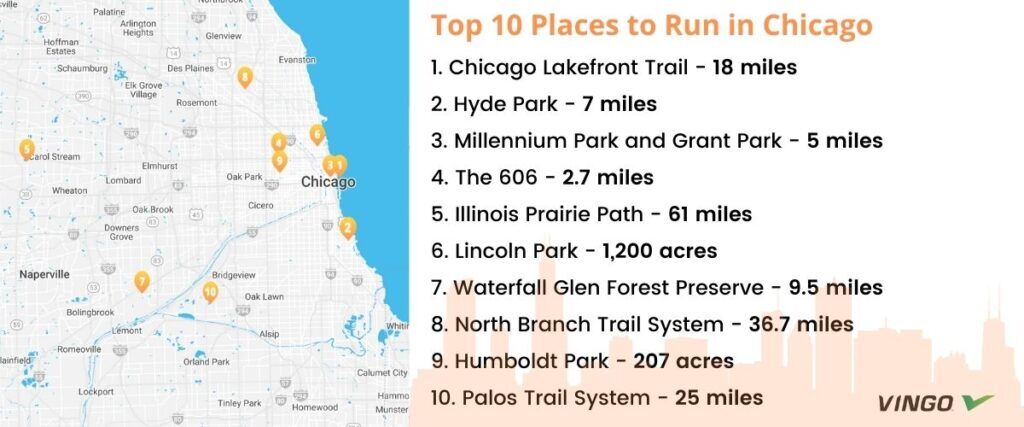 Chicago is well-known for its jaw-dropping architecture, mouthwatering food, and must-see museums and art, but it's also a top-running city! While the 18-mile-long Lakefront Trail is by far the front-runner (pun intended), we've compiled a list of the top 10 places to run in the Windy City.
1. Chicago Lakefront Trail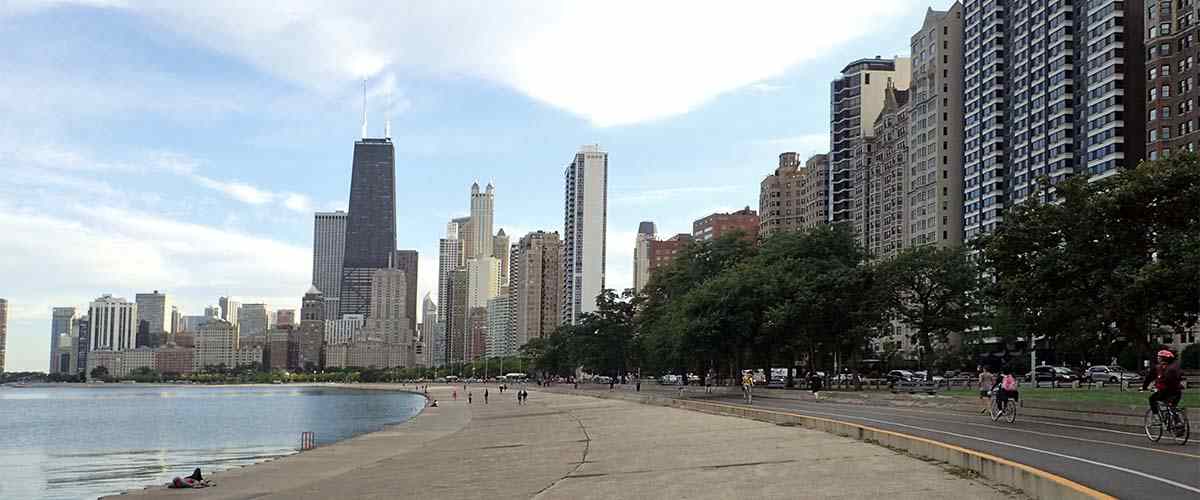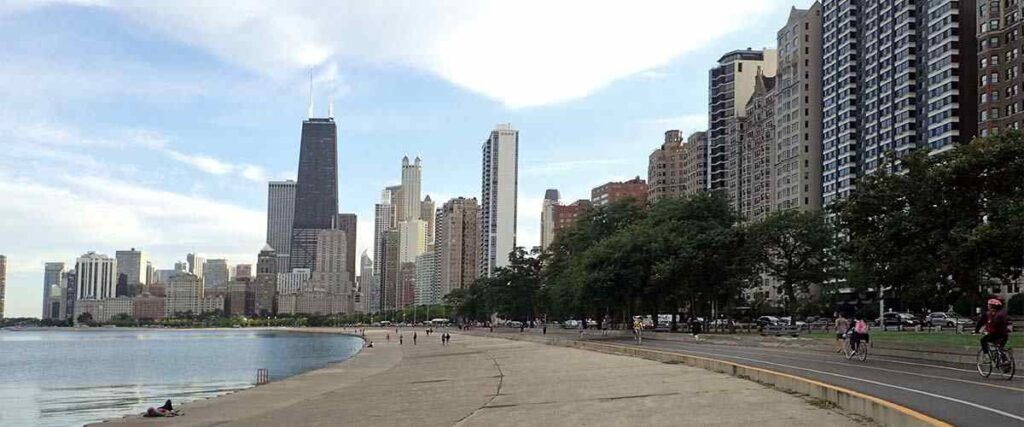 The Chicago Lakefront Trail is the city's crown jewel of the running scene. And understandably so because it has everything you could possibly want! From incredible views of the lake and Chicago skyline to nearby iconic landmarks like Navy Pier, the museum district, and Soldier Field, this is arguably one of the best urban runs in the country. With 18 miles of paved path, you can divide the Chicago Lakefront Trail into smaller sections, or you can run the whole thing for a more challenging workout.
Tips: If you're running alone or you prefer to run in a highly-populated area, you'll love the Lakefront Trail. It's always bustling with other runners, walkers, and cyclists.
2. Hyde Park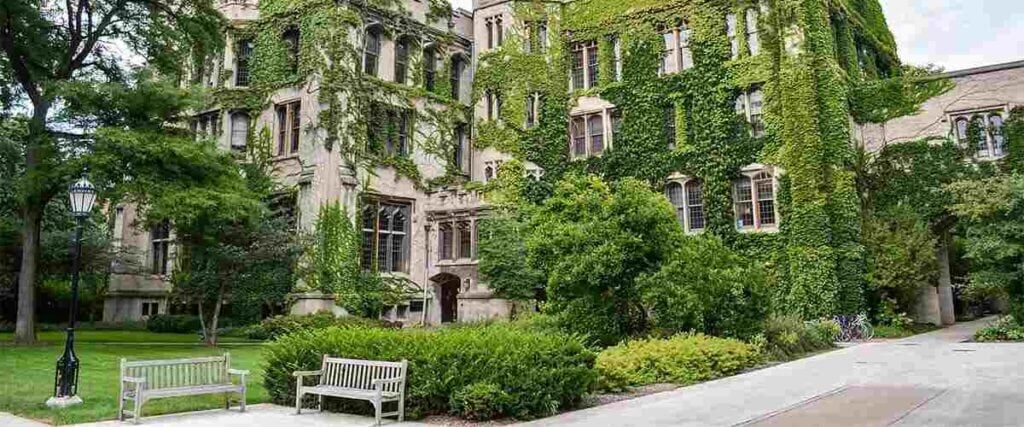 If you want a change from the skyscrapers that line the downtown area of Chicago, a run through the city's historic and culturally rich Hyde Park neighborhood might be just what you need. You'll get an excellent 5 to 7-mile run (or more) if you traverse this area of the Windy City. It's home to the University of Chicago and many historic townhomes and buildings that feature Gothic architecture. You can also access several top Chicago parks, including Washington Park, Jackson Park, and Burnham Park from this neighborhood.
Tips: If you run through Hyde Park, make sure you check out nearby attractions, like the DuSable Museum of African American History, Promontory Point (a manmade peninsula that extends out into the lake), or the Museum of Science and Industry.
3. Millennium Park and Grant Park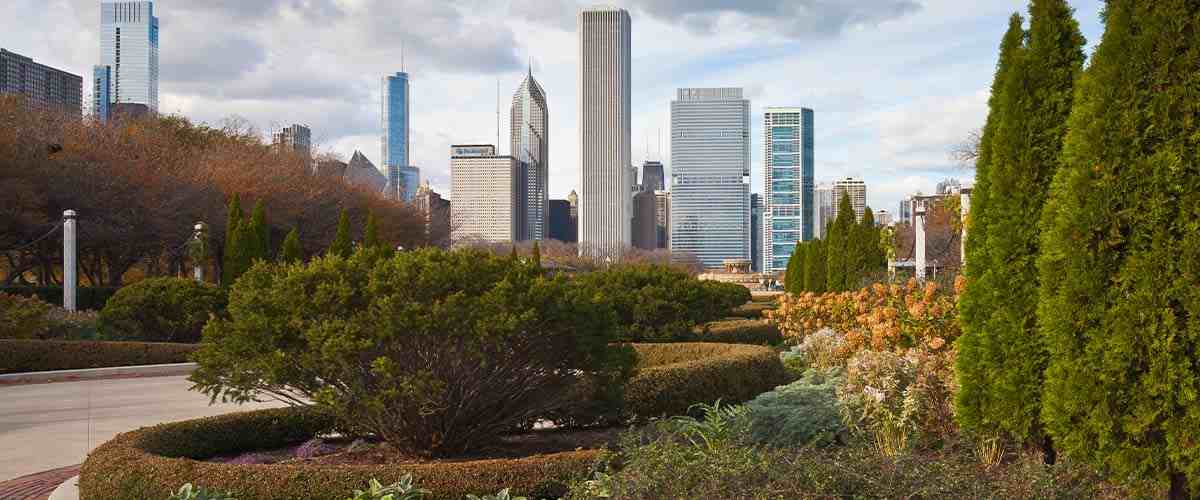 Running through Grant Park and Millennium Park is an excellent way to see many of Chicago's iconic landmarks while clocking those miles. Affectionately referred to as "Chicago's front yard," Grant Park features several winding trails that make it easy for runners to explore all the scenic sights and sounds of the area, including Millennium Park, in the northwest corner of the park. (This is where you'll find the famous bean!) If you get creative, you can enjoy a solid 5 miles of running at Grant Park and Millennium Park. Plus, there are plenty of cool things to see along the way, including Buckingham Fountain, the Art Institute of Chicago, beautifully landscaped gardens, and various outdoor performances and events throughout the year.
Tips: If you're a hungry runner, try running near this area in July while the Taste of Chicago is underway. It's the largest free-admission outdoor food festival in the world and features classic Chicago specialties, international cuisine, chef-inspired creations, and more.
4. The 606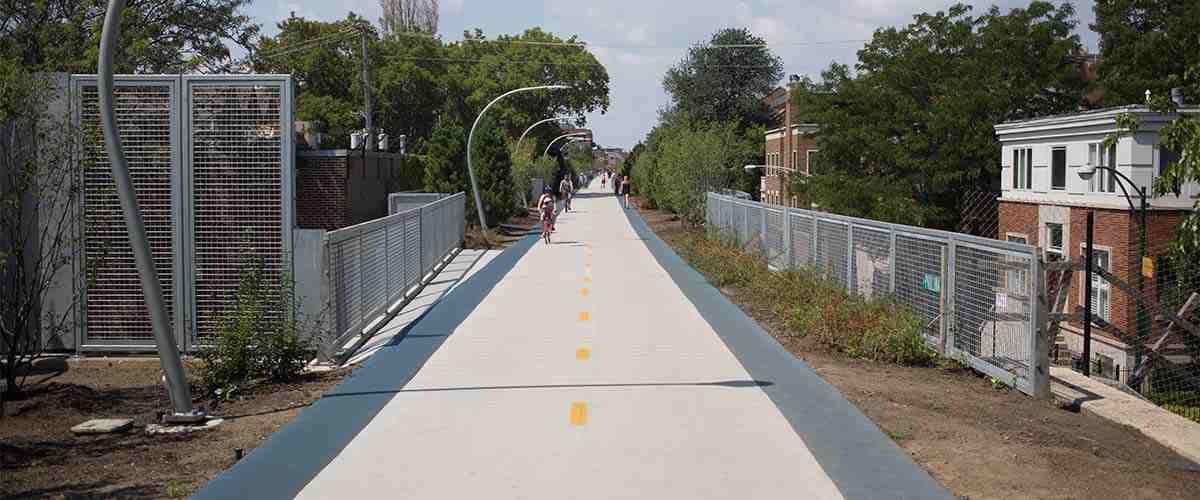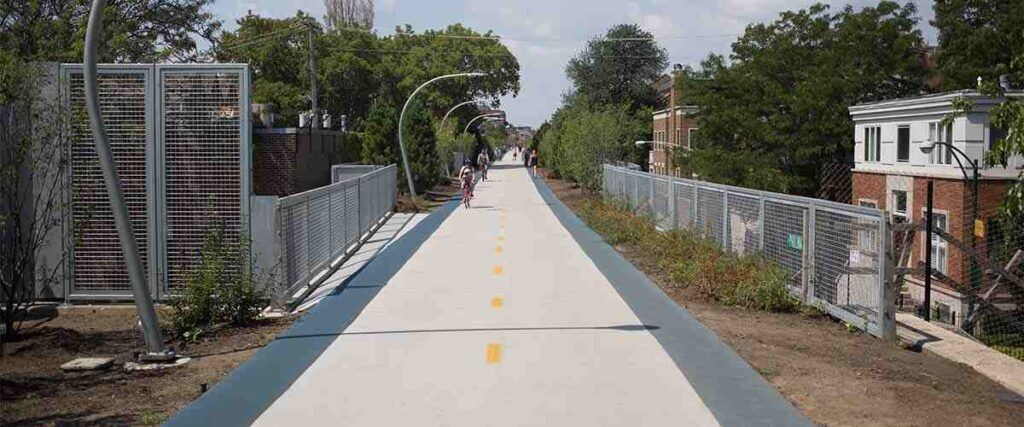 The 606 is a unique running spot on Chicago's northwest side that you don't want to miss. A former railroad line, The 606 is an elevated urban running, walking, and biking trail spanning 2.7 miles from Walsh Park to North Ridgeway Avenue. The path connects four neighborhood parks at ground level, linking the diverse communities of Wicker Park, Bucktown, Humboldt Park, and Logan Square. It also features several amenities, including an observatory and art installations. Best of all, it's a 10-foot-wide paved, flat path that is easily accessible from multiple locations along the trail, so runners of all skill levels can enjoy everything the 606 has to offer.
Tips: Dogs are allowed on The 606, but owners are required to keep them on a short leash at all times.
5. Illinois Prairie Path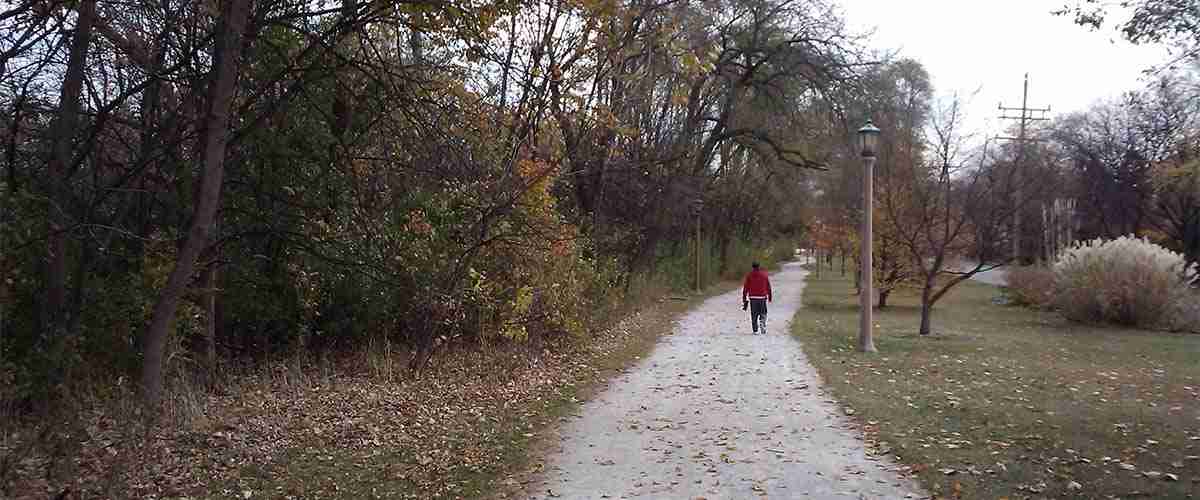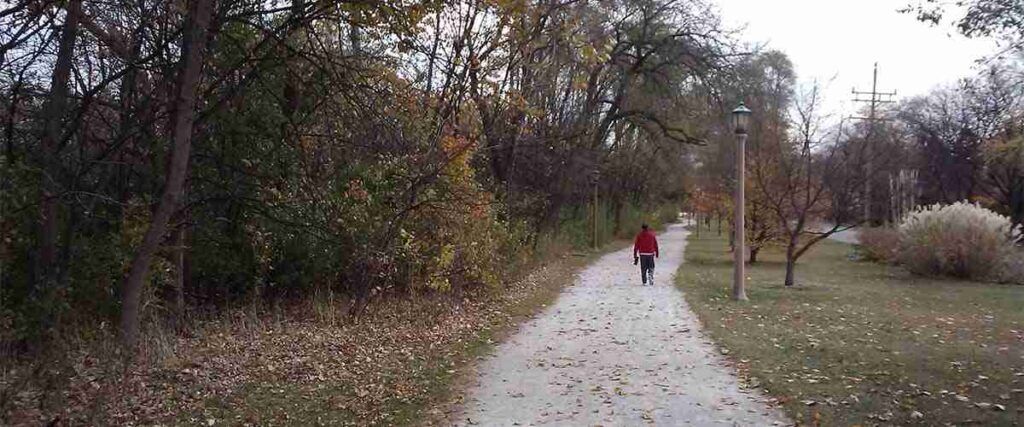 The Illinois Prairie Path was an abandoned railroad track that is now a popular multi-use trail stretching 61 miles through Cook, DuPage, and Kane Counties in northeastern Illinois. Starting in Chicago, you can run on the trail west through the suburbs, where you'll enjoy scenic native prairie lands. The trail is shaped like a "Y," starting from First Avenue in Maywood and winding its way to Wheaton before it branches off in opposite directions to Elgin and Aurora. The grade isn't severe since it's an abandoned railroad, and the trail is mainly crushed limestone. Plus, several sections of the ride offer plenty of shade, which is great during the hot summer months!
Tips: There are also several amenities along this trail, including bathrooms, drinking fountains, parks, playgrounds, and benches.
6. Lincoln Park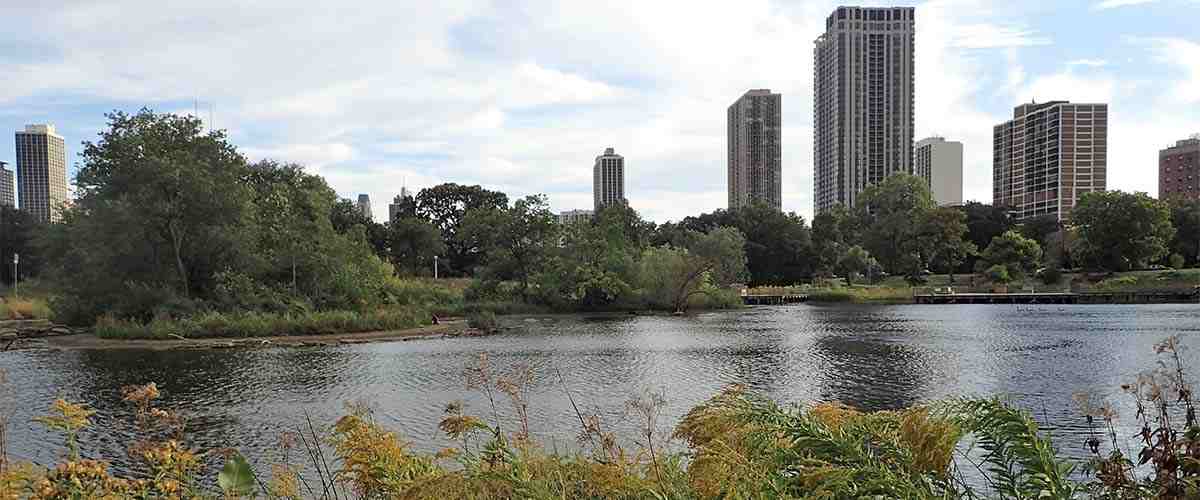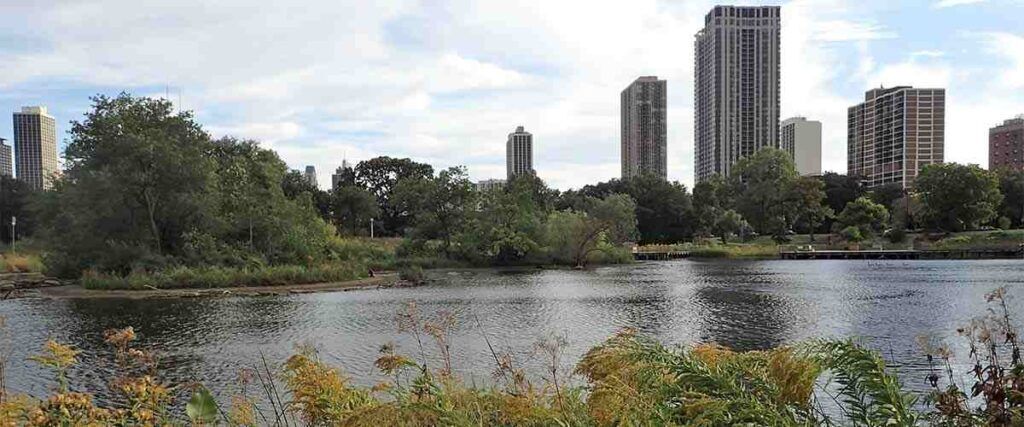 Lincoln Park spans about 1,200 acres of lakefront land in Chicago. It features everything from beaches, parks, ponds, gardens, artwork, the cityscape, and of course, the five-mile Lincoln Park Trail for runners to enjoy. It features an elevation of about 85 feet, and it's paved, making for an easy and scenic cardio session. A section of the park also contains the free 35-acre Lincoln Park Zoo, which you can run through or stop and enjoy the animals and landscaped gardens after your run. Also, within the park, you'll have access to the Chicago History Museum, the Lincoln Park Conservatory, the North Pond Nature Sanctuary, and many more attractions.
Tips: If you're interested in running to fund and support the Lincoln Park Zoo, you can participate in the annual Run for the Zoo 5/10K run, open to runners of all ages and abilities.
7. Waterfall Glen Forest Preserve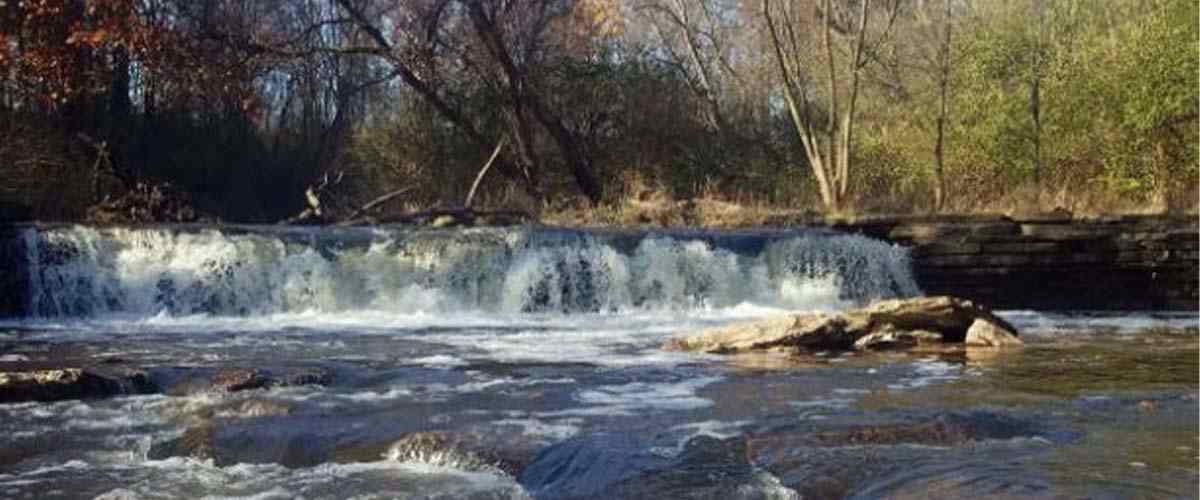 Not surprisingly, you won't find many hills to run in Chicago, but if you head 25 minutes outside of downtown Chicago, you'll get your fix in Darien at the Waterfall Glen Forest Preserve. The 9.5-mile loop Waterfall Glen Trail at the preserve provides a challenge for runners who want a hilly route, and as its namesake says, it also features a scenic waterfall. One of the most prominent hills along this trail, known as "Big Bertha," is sure to get your heart pumping!
Tips: If you're interested in racing in this area, the park hosts The Waterfall Glen Xtreme 10 race every summer.
8. North Branch Trail System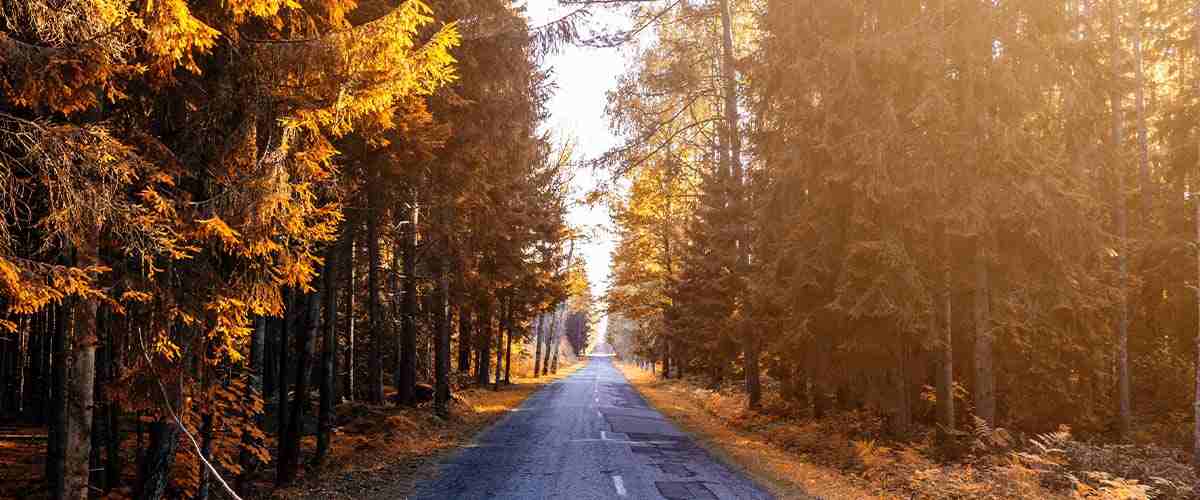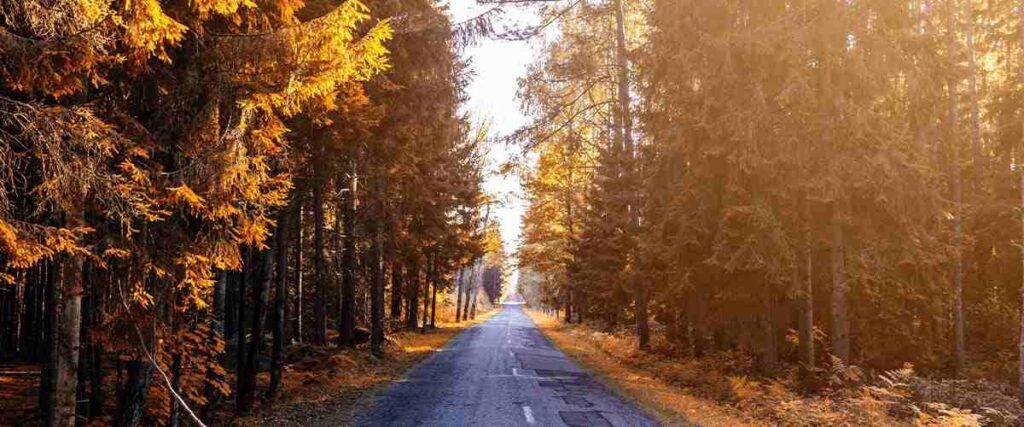 Getting away from the Millennium Park and Lakefront Trail crowds is easy to do in Chicago. The North Branch Trail System is one of the best places to run if you prefer to escape the hustle and bustle. This area is home to paved and unpaved trails along about 20 miles of the North Branch of the Chicago River. With nearly 36.7 miles of trail running available here, you'll enjoy the serene views, diverse native wildlife, and relatively flat stretches of paths, perfect for long-distance training.
Tips: This trail system also connects Chicago to the Chicago Botanic Garden in Glencoe, featuring 385 beautiful acres of landscaped gardens and millions of stunning plants and flowers.
9. Humboldt Park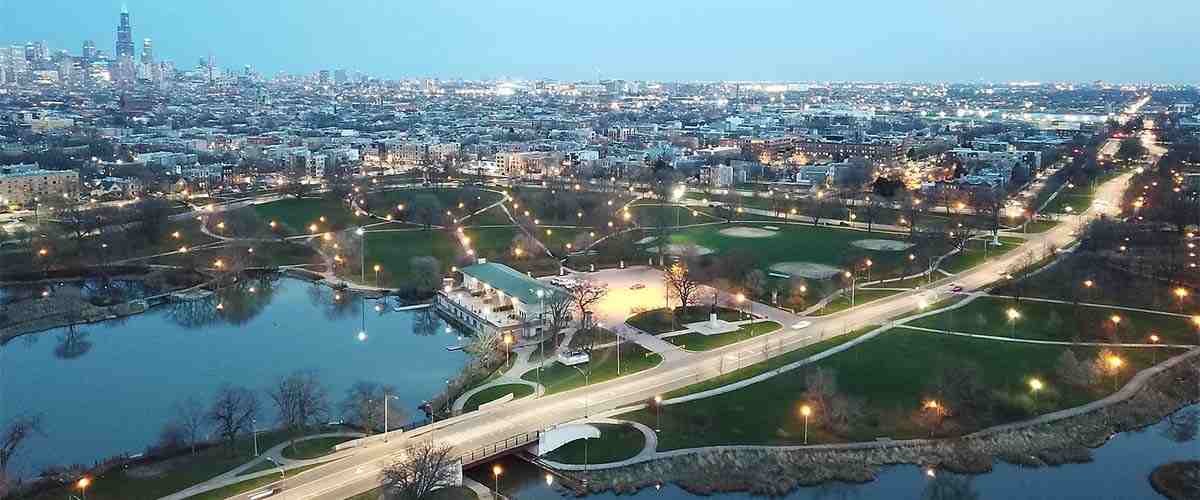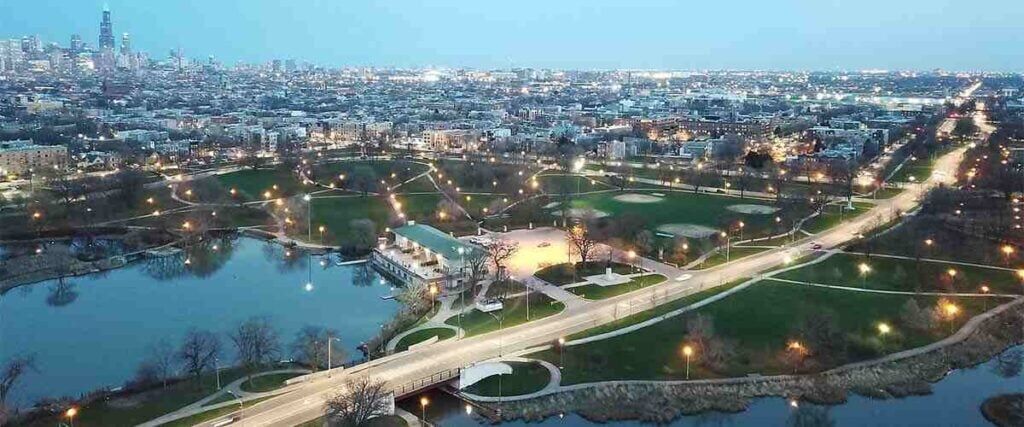 Just a few blocks south of the 606 in Northwest Chicago, Humboldt Park offers a vast green space for recreation, relaxation, and of course, running! One of Chicago's oldest and most vibrant parks, the 207-acre area has an inland beach, historic lagoons, and several gravel trails for runners to enjoy. The loop trail around the park is about two miles total, but if you want to extend your run, you can access the 606 from Humboldt Park too! If you bring little ones along with you in the stroller, there are also playgrounds for them to enjoy.
Tips: This park was once known for an alligator that found its way into the lagoon, but today, the lagoon is alligator-free! After your run, you can rent a paddleboat to get out on the water and explore the park further.
10. Palos Trail System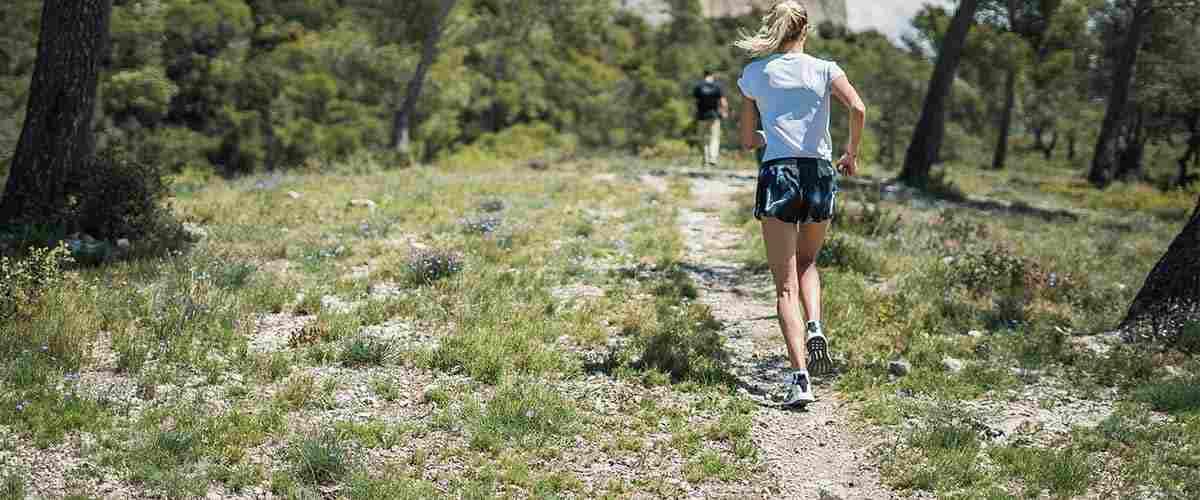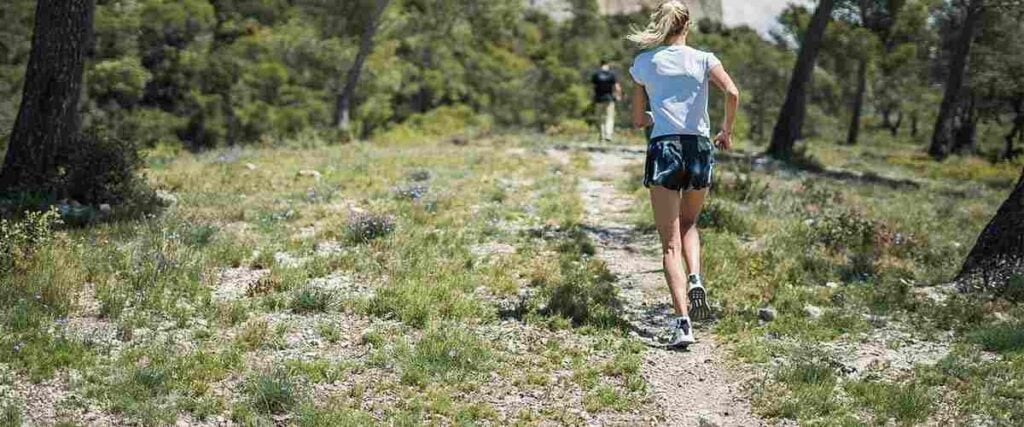 The Palos Trail System near the junction of I-55 and I-294 offers more than 25 miles of off-road running. This system has nine different trails, each boasting varying degrees of difficulty. With plenty of singletrack and some multitrack roads, this spot also has plenty of shade for those hot summer days and lots of hills that will test your endurance and get your heart pumping. If you've never been out to the Palos Trail System before, we recommend starting with a trail with more moderate sections and saving the harder ones for later. Try the Blue North (1.2 miles) or the Blue South (2.9 miles) for a challenging intermediate off-road run.
Tips: Since the Palos Trail System also has amenities like bathrooms and water fountains, it's the perfect place for a long run. Just be prepared for a 30-minute drive from downtown!
Interested in another city?
Discover the best cities to run in the US: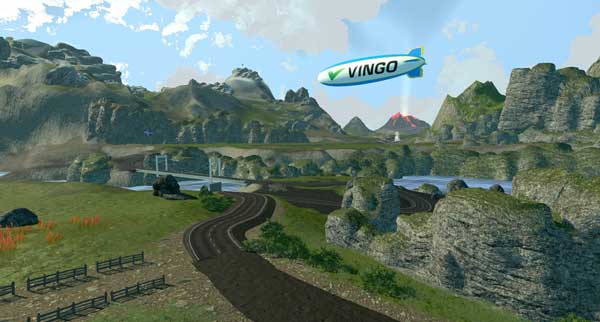 References:
Photo Sources:
Krzysztof Ziarnek, Kenraiz, CC BY-SA 4.0 https://creativecommons.org/licenses/by-sa/4.0, via Wikimedia Commons
erikccooper, CC BY 2.0 https://creativecommons.org/licenses/by/2.0, via Wikimedia Commons
Diego Delso, CC BY-SA 3.0 https://creativecommons.org/licenses/by-sa/3.0, via Wikimedia Commons
Victor Grigas, CC BY-SA 4.0 https://creativecommons.org/licenses/by-sa/4.0, via Wikimedia Commons
JosephRoberto, CC BY-SA 3.0 https://creativecommons.org/licenses/by-sa/3.0, via Wikimedia Commons
Krzysztof Ziarnek, Kenraiz, CC BY-SA 4.0 https://creativecommons.org/licenses/by-sa/4.0, via Wikimedia Commons
Bnperdue2010, CC BY-SA 4.0 https://creativecommons.org/licenses/by-sa/4.0, via Wikimedia Commons
Photo by Artem Saranin from Pexels
Sic Emper Evello Mortem Tyrannis, CC BY-SA 4.0 https://creativecommons.org/licenses/by-sa/4.0, via Wikimedia Commons
Photo by Grégory Costa from Pexels