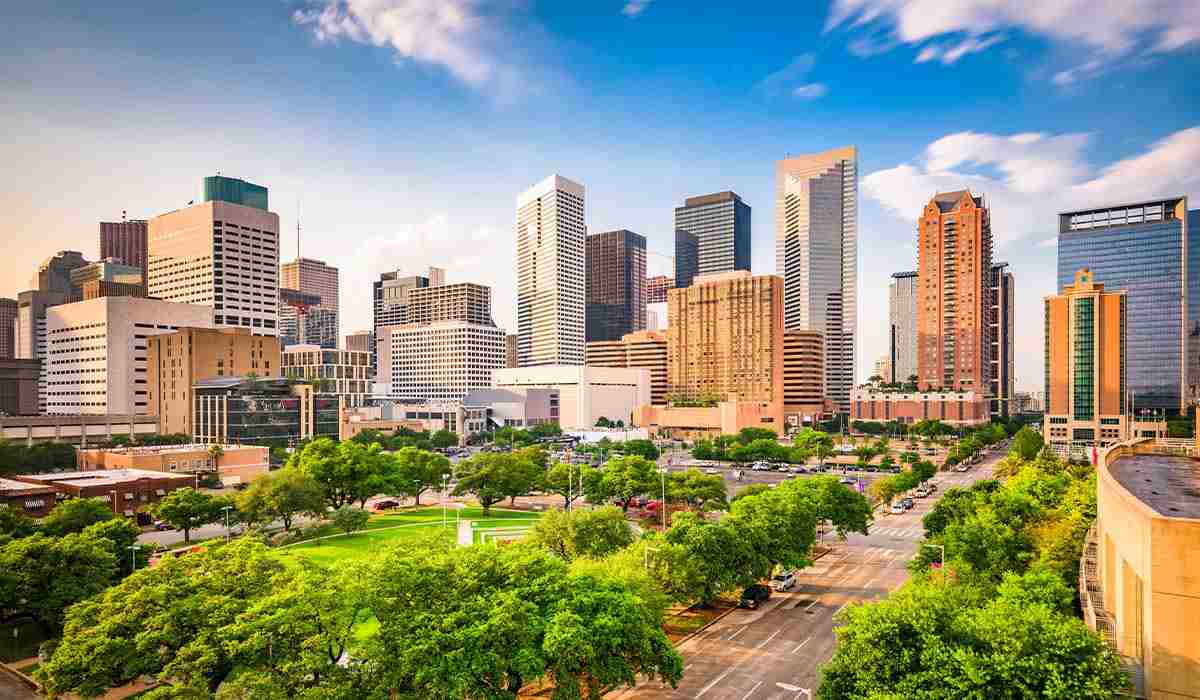 Top 10 Running Trails in Houston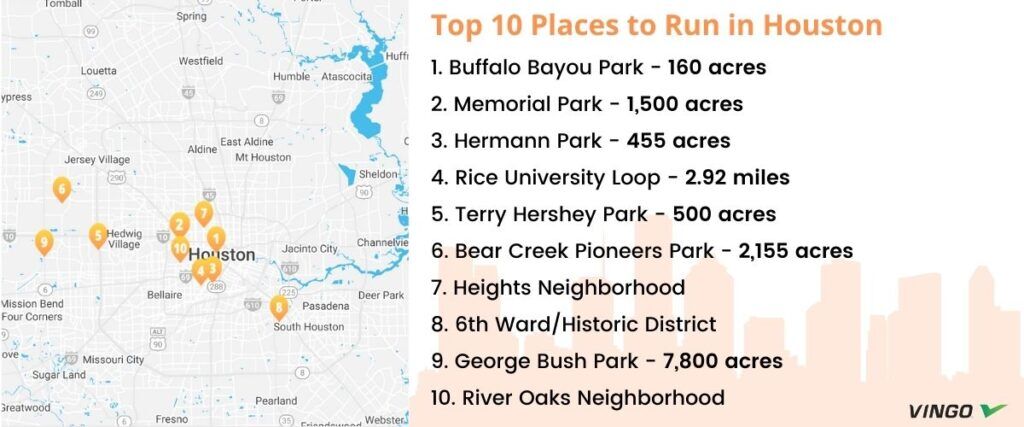 Houston might be one of the hottest places to run during the summer, but it's home to some of the country's most impressive parks and running areas. We've compiled a list of ten of the best places to run in H-Town, with plenty of tips on how to make the most of your time there.
1. Buffalo Bayou Park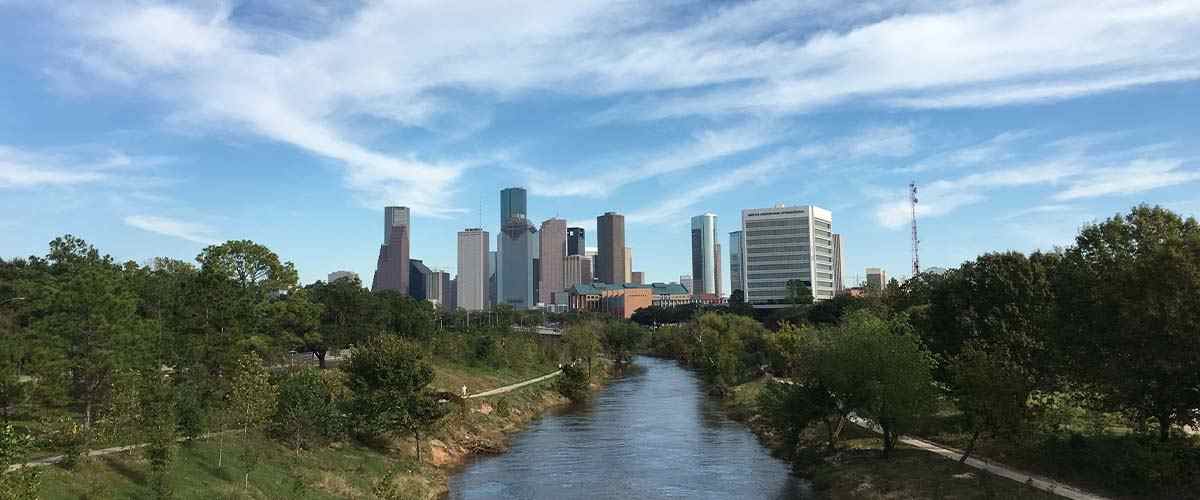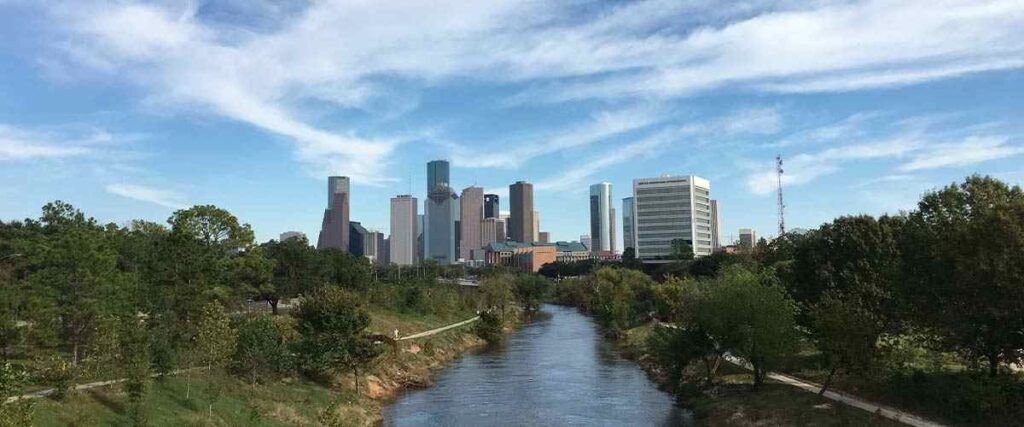 Buffalo Bayou Park is a beautiful 160-acre urban park and one of the most popular places in Houston to get a good run in. The park's Sandy Reed Memorial Trail is a 10-foot-wide concrete trail for runners, walkers, and cyclists that winds along both sides of the bayou. If you prefer to run close to the bayou's banks, you can run along the Kinder Footpath, which is reserved for runners and walkers. In addition to great trails, the park also features unique art installations, the Johnny Steele Dog Park, the "Dandelion" fountain, a pond, and the well-known Waugh Bat Colony. Buffalo Bayou Park is also known for its incredible views of the downtown skyline and provides a nice respite from city life, with plenty of gorgeous natural scenery and landscaping to enjoy while you run.
Tips: After your run, grab a bite to eat at Flora, a new restaurant located within Buffalo Bayou Park. It's a gorgeous building that looks like a glass treehouse, featuring cuisine exploring small Mexican towns' flavors (with a Texas twist, of course).
2. Memorial Park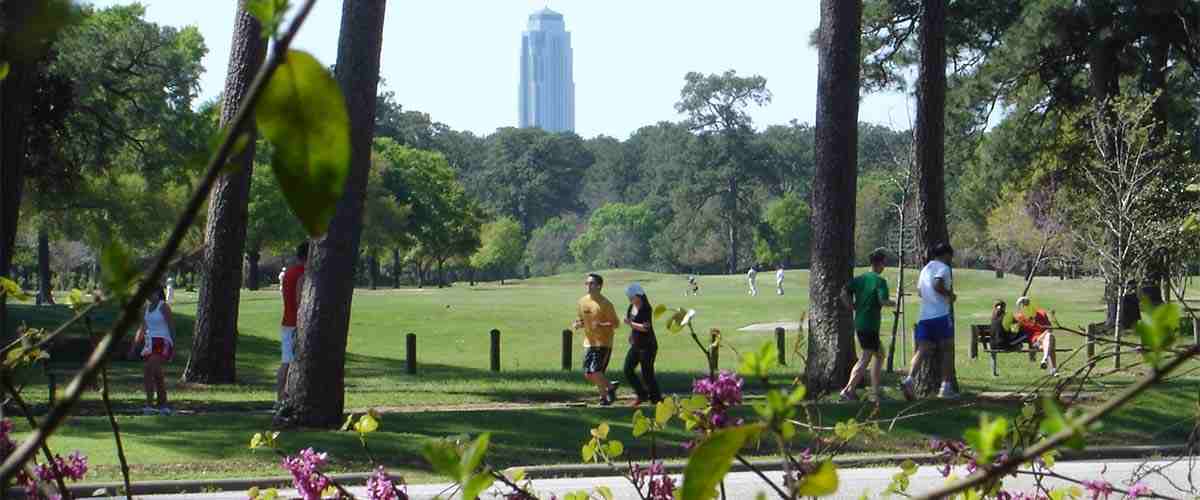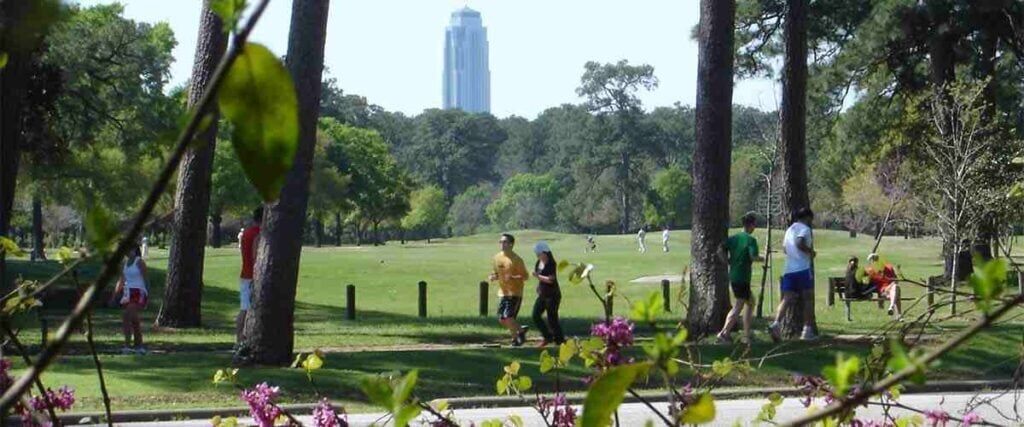 Memorial Park is another popular spot for runners in Houston. This park boasts nearly 1,500 acres, featuring the 2.9-mile long Seymour Lieberman Exercise Trail, a highly-trafficked loop that runs around the Memorial Park Golf Course, and 30 more miles of scenic trails on the south side of the trail. The trails wind through wooded areas of the park, offering much-needed shade from the Houston heat in the summer. Two tunnels also route runners underneath the two main roadways around the park, Memorial and Woodway, connecting several trails and eliminating the need for you to cross traffic on those busy thoroughfares. This park is also home to the Memorial Park Running Trails Center, where you can safely leave your belongings in lockers or shower after your run.
Tips: Memorial Park hosts Houston's annual Bayou City Art Festival each March, which is another fun way to explore the area after a run.
3. Hermann Park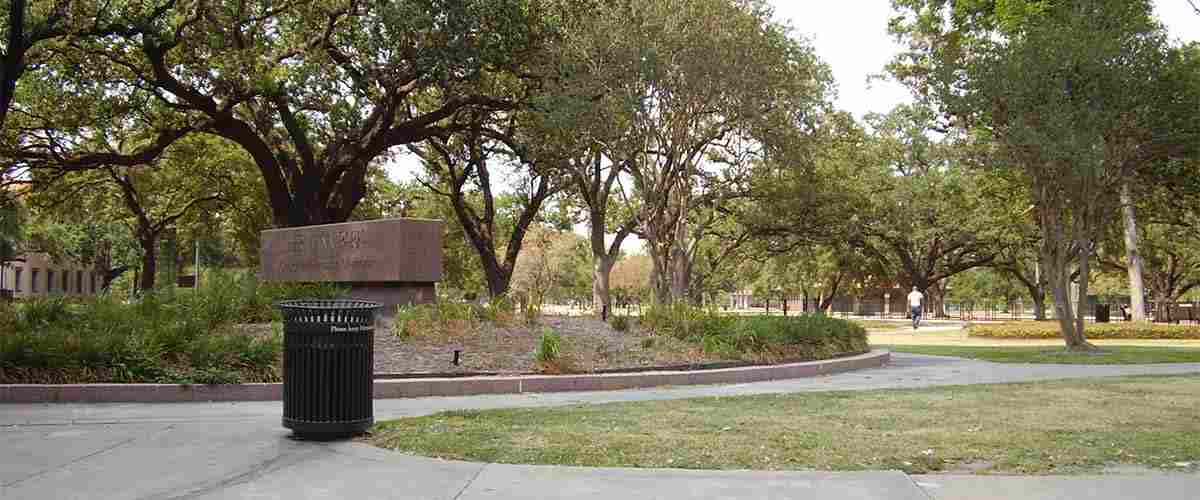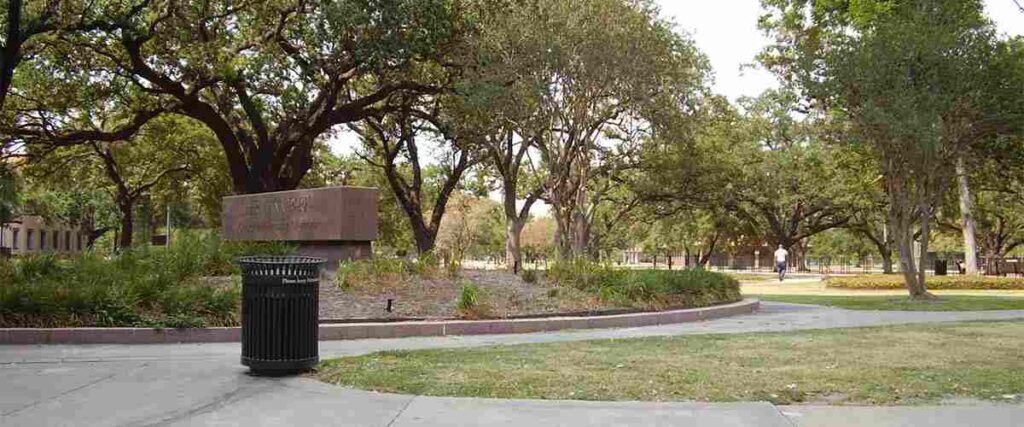 Hermann Park is located right in the heart of Houston and features 455 acres of outstanding recreational opportunities. The park is home to several significant landmarks like the Houston Zoo, Miller Outdoor Theatre, Houston Museum of Natural Science, and the Hermann Park Golf Course. It invites runners to enjoy its scenic beauty via the two-mile Marvin Taylor Jogging Trail. The trail loops around the golf course, but you can also run through the entirety of Hermann Park to enjoy scenic hidden treasures like beautifully-landscaped gardens, bridges, and ponds.
Tips: There are a TON of great activities to enjoy at Hermann Park, so check out a complete list of its points of interest here before you plan your trip.
4. Rice University Loop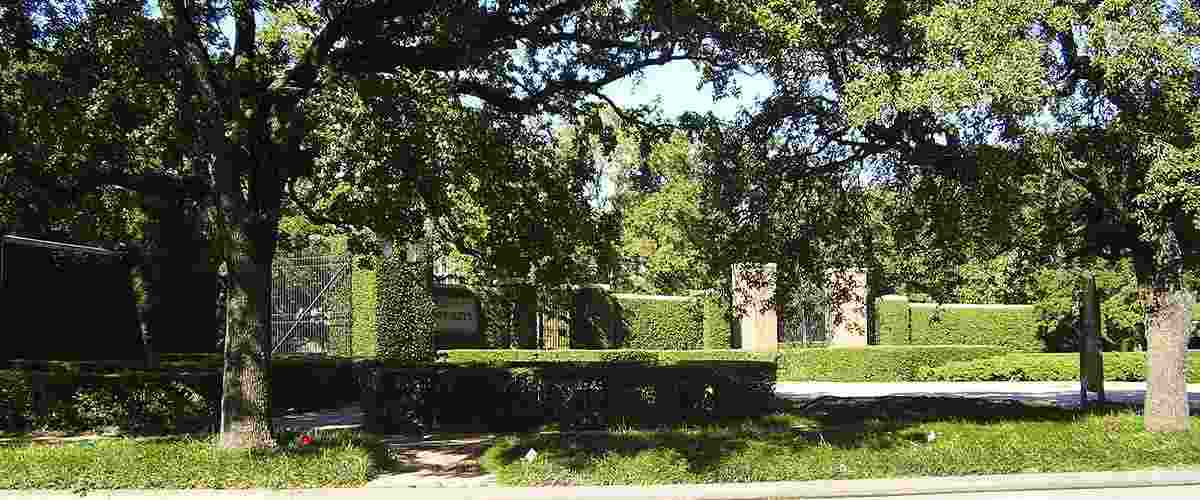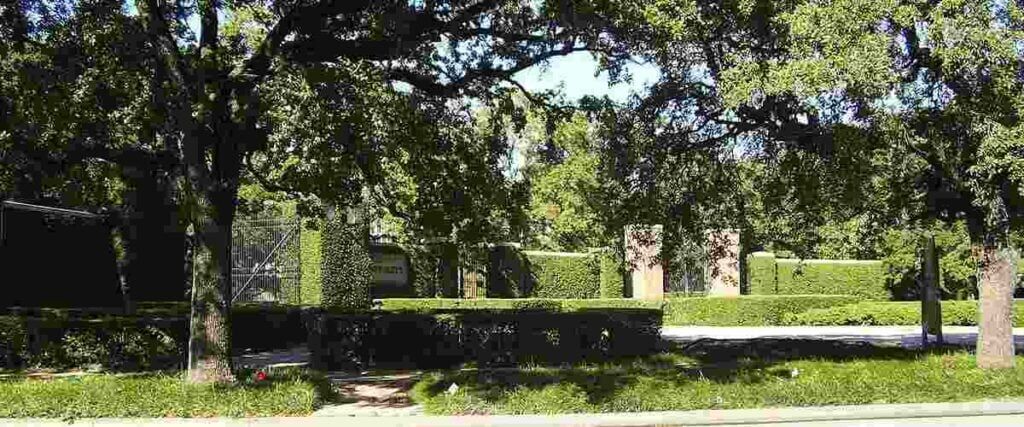 Right across the street from Hermann Park, you'll find the famous Rice University Loop, which winds through the shady and prestigious Rice University campus. The 2.92-mile trail offers a scenic tour of the impressive architecture on campus and distinctive public art. The campus is also home to the James Turrell Twilight Epiphany Skyspace, which features dazzling sunrise and sunset LED light sequences that are free to the public from Wednesdays through Mondays. This gravel loop is also very flat, making it a great location to run during the hot, sticky summer months if you want to enjoy a more leisurely run. Just a heads up: although there are water fountains along the Rice University Loop, finding a nearby bathroom is more complicated!
Tips: Rice Village is just a few minutes away from the campus, and it's one of the area's most beloved shopping destinations. "The Village" is known for its eclectic shops and boutiques, but it's also home to several nationally-known and high-end brands. Whether you're a seasoned runner or you prefer to power walk, exploring the Rice University Loop is also just a great excuse to get out and shop!
5. Terry Hershey Park
The 500-acre Terry Hershey Park lies along the banks of Buffalo Bayou and South Mayde Creek, with several miles of on and off-road trails to enjoy. The popular Terry Hershey Park Hike & Bike Trail is a well-known trail for runners and offers more than ten scenic miles to roam, featuring concrete, grass, and dirt surfaces. The park also has lighted walking trails, exercise stations, a butterfly garden, a playground, gazebos, bathrooms, and picnic spots, so you could honestly spend an entire afternoon here if you wanted to.
Tips: Need a longer run? The west end of the Terry Hershey Hike & Bike Trail connects to the George Bush Park Hike & Bike Trail, which provides another 11 miles to explore.
6. Bear Creek Pioneers Park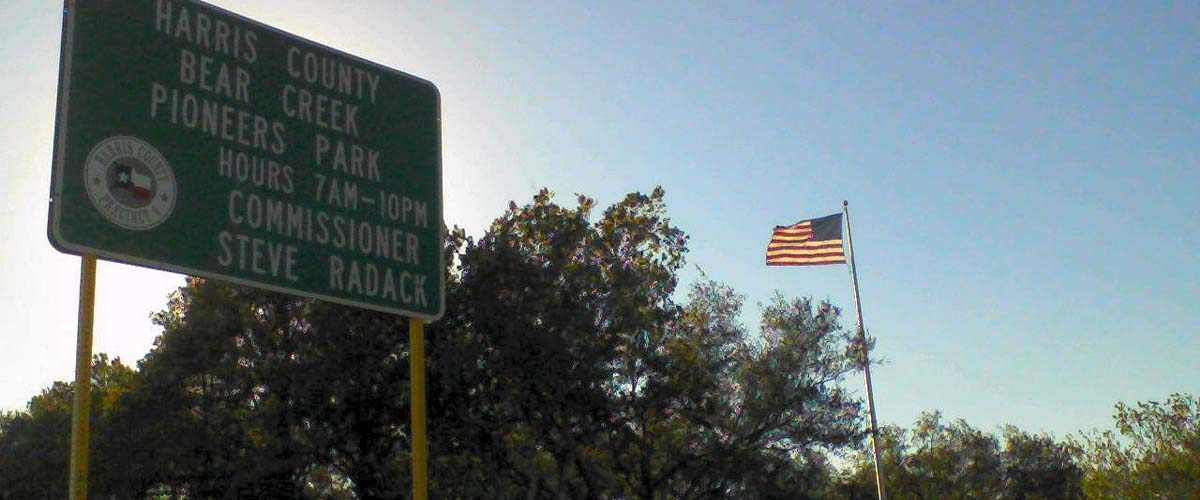 Bear Creek Pioneers Park spans about 2,155 acres and features several great areas for running. There is a lighted trail on the northeast end of the park and equestrian and nature trails on the west side. The Cullen Park Hike and Bike Trail is a moderately-trafficked path, offering 8 scenic miles of trail for runners of all skill levels. The course is paved and well-shaded, with nearby parking and restrooms for your convenience. It also connects to other trails, so you can create your own running route by exploring the varying offshoots along the way.
Tips: If you want to boost your total calorie burn, Bear Creek Pioneers Park also has six workout stations, tennis courts, and horseshoe courts near the wildlife habitat on the east side of the park.
7. Heights Neighborhood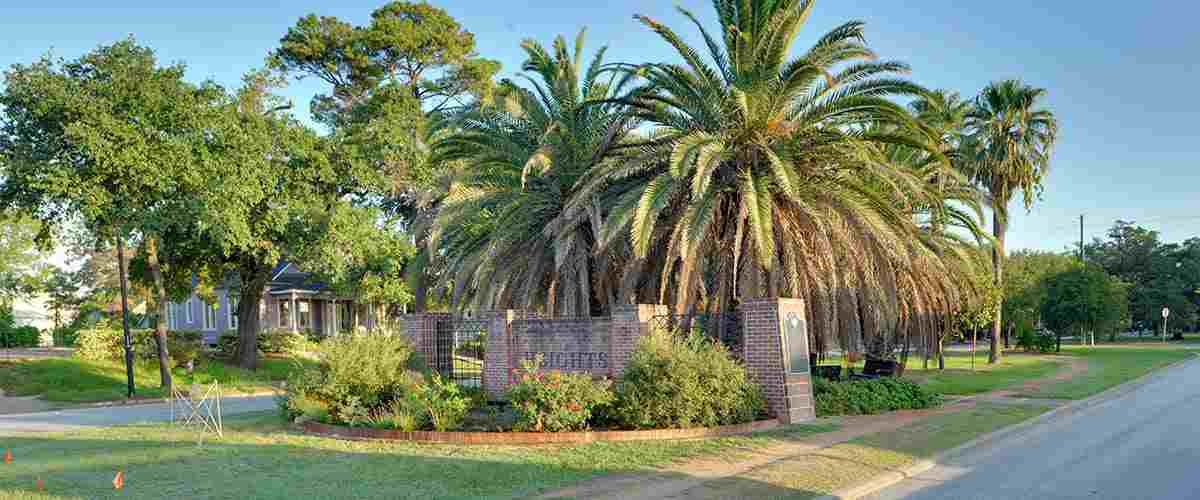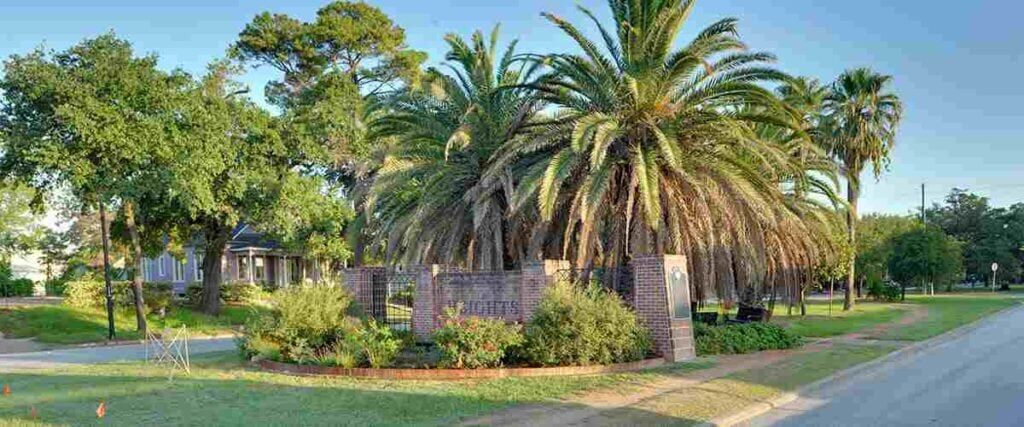 If you prefer to run through residential neighborhoods, the Heights Neighborhood is one of the best for running in the city. It's a nice area near downtown Houston with plenty of trendy restaurants and historic bungalow homes that individuals have beautifully restored. You can run through the residential areas following Heights Blvd., which has a flat trail that runs right down the center of it, featuring public art and big shady trees. Or, you can combine that with a run on the Heights trail (which runs southeast) or head northwest along the White Oak Bayou Trail, which ends at the University of Houston downtown and connects to the eastern end of the Buffalo Bayou Trail.
Tips: If you want to hang around in the Heights after your run, you can stroll 19th Street for some shopping or an afternoon pick-me-up at Boomtown Coffee. Or, head over to Coltivare for dinner, where you can eat delicious food sourced straight from the restaurant's urban garden in the side-yard.
8. 6th Ward/Historic District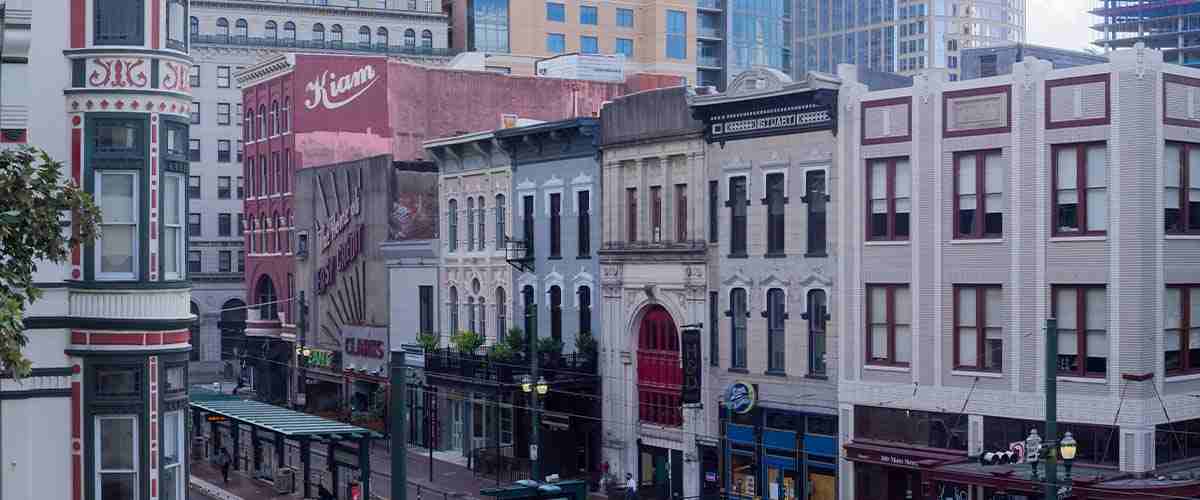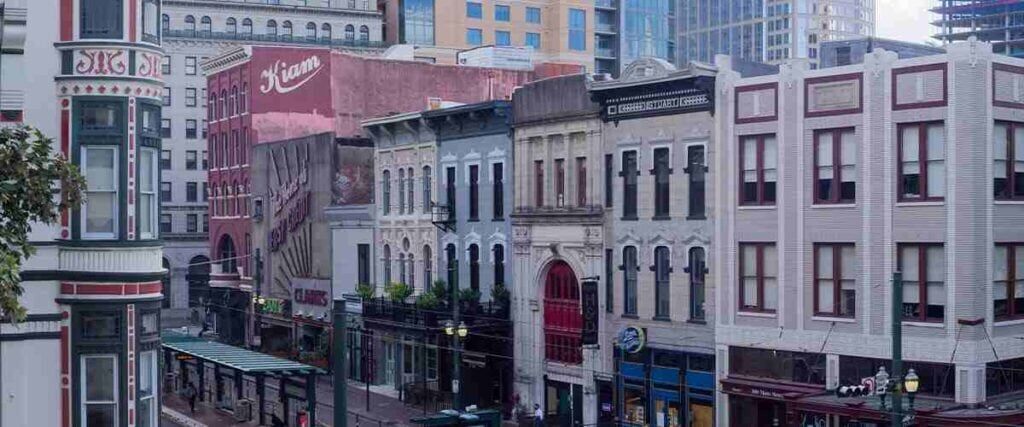 Another great residential area for running near downtown is the 6th Ward/Historic District. Many of the buildings in this area were built between 1870 and 1900, with some new construction scattered throughout. The streets are nice, and the Sixth Ward Historic District has the largest concentration of Victorian houses in the city! In addition to enjoying the historic architecture while you run, you can take a detour through the beautiful Glenwood Cemetery, which permits running if you feel comfortable. The 84-acre cemetery has many serene paths to enjoy, and it's a resting place for some of Houston's most iconic residents, including previous mayors, governors, and Howard Hughes.
Tips: Houston's Old 6th Ward is also home to several parks, including Midtown Park, Sam Houston Park, and Buffalo Bayou Park, which are also great areas for a run.
9. George Bush Park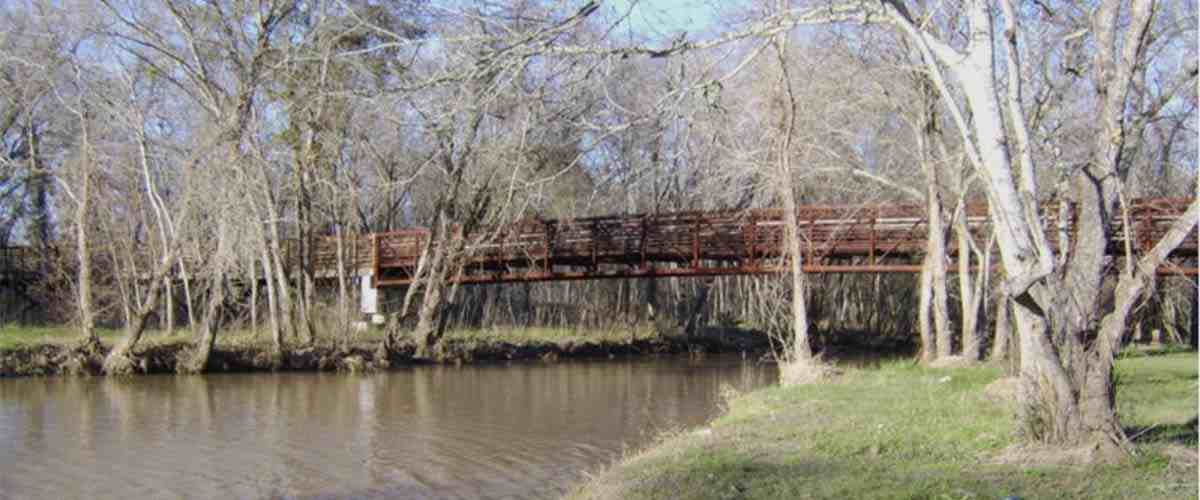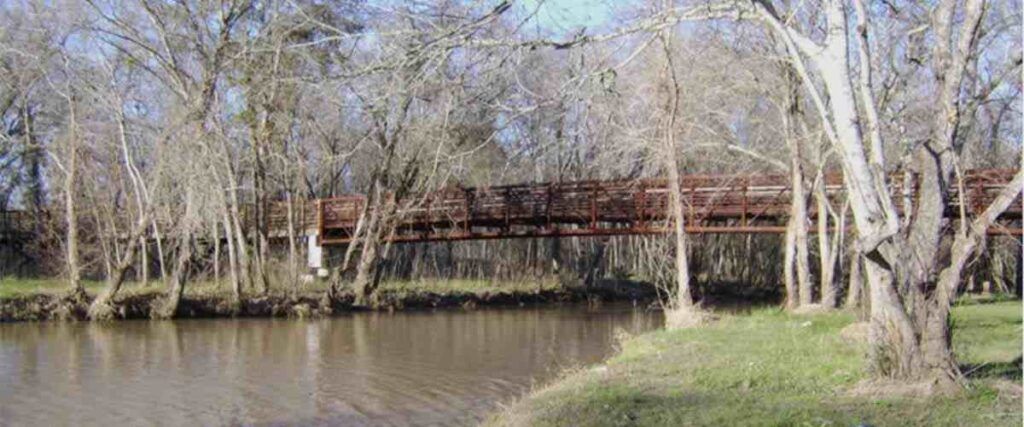 George Bush Park is a 7,800-acre park and nature preserve on the west side of Houston. It features a system of jogging trails, many of which wind through beautiful forests, bayou, and swampland. For example, the George Bush Park Hike & Bike Trail spans 11.4 miles through the park. It also connects to the west end of the Terry Hershey Park Hike & Bike Trail, which you can easily combine for up to 22 miles of running or walking. Don't forget to run across the large wooden bridge, known as the Boardwalk, which crosses the Buffalo Bayou. There are also many different amenities at this park, including a dog park, an observation pond, rock climbing, volleyball areas, and much more.
Tips: This park is also a popular location for bikers (especially speed bikers), so be cautious and be aware of your surroundings while you're running on the trails.
10. River Oaks Neighborhood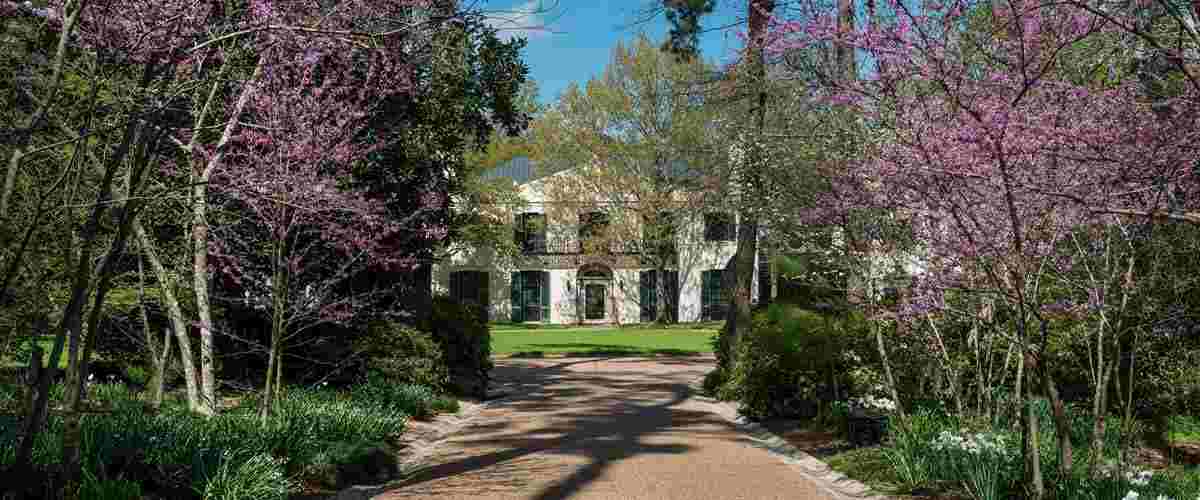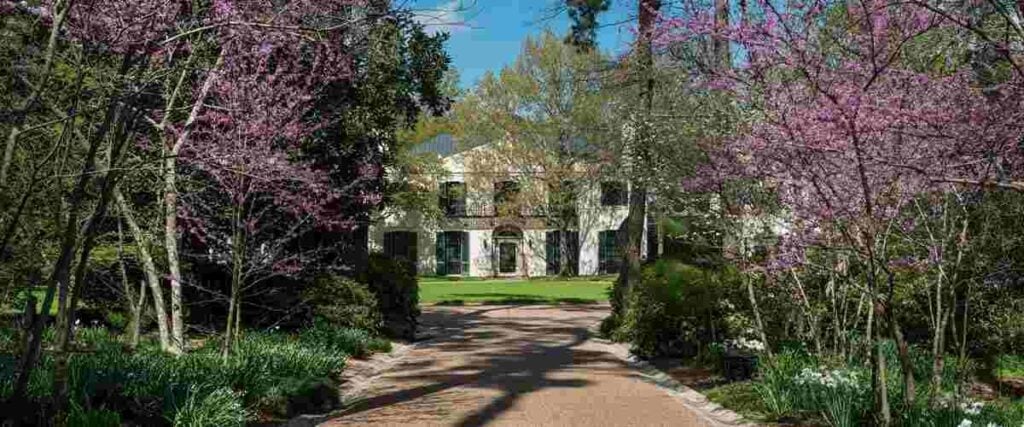 River Oaks is one of Houston's more wealthy neighborhoods and makes for a great residential run. In this area, historic mansions, elegant townhouses, and upscale homes all populate the oak-filled landscape, providing a scenic tour of the traditional and high-class community. Frequent runners say the best running in this area is along the streets west of Shepard Drive and Kirby Drive, north of San Felipe Street, and east of Willowick Road.
Tips: Want to extend your run? Memorial Park is just north of River Oaks, offering miles of additional scenic trails for runners to enjoy.
Interested in another city?
Discover the best cities to run in the US: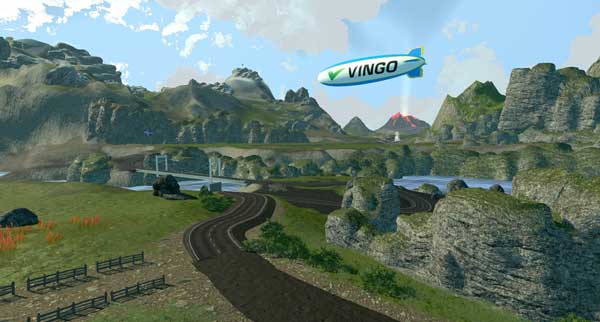 Photo Sources:
LithiumAneurysm, CC BY-SA 4.0 https://creativecommons.org/licenses/by-sa/4.0, via Wikimedia Commons
https://commons.wikimedia.org/wiki/File:HermannParkHouston.JPG
WhisperToMe, Public domain, via Wikimedia Commons
Scott Ehardt, Public domain, via Wikimedia Commons
Pleonic, CC BY-SA 3.0 https://creativecommons.org/licenses/by-sa/3.0, via Wikimedia Commons
https://commons.wikimedia.org/wiki/File:Heights_Boulevard_Esplanade_(HDR).jpg
Cristian Sorto, CC BY-SA 4.0 https://creativecommons.org/licenses/by-sa/4.0, via Wikimedia Commons
JuWiki at English Wikipedia, Public domain, via Wikimedia Commons
Carol M. Highsmith, Public domain, via Wikimedia Commons
References:
https://buffalobayou.org/bbpwordpress/wp-content/uploads/2014/03/Trail-Map-Oct-2019-2_no-crop-marks-compressed.pdf
https://buffalobayou.org/visit/destination/buffalo-bayou-park/
https://www.visithoustontexas.com/listings/memorial-park/20248/
https://www.hermannpark.org/visit/hours-and-directions/
https://www.trailrunproject.com/trail/7019227/rice-university-loop
https://www.visithoustontexas.com/listings/rice-village/20311/
https://www.traillink.com/trail/terry-hershey-park-hike–bike-trail/
https://www.visithoustontexas.com/listings/terry-hershey-park-hike-%26-bike-trail/20143/
https://www.alltrails.com/trail/us/texas/cullen-park-hike-and-bike-trail?ref=result-card
https://www.pct3.com/Portals/45/docs/Park%20Maps%20Rebranded/BearCreek2021.pdf?ver=aIcQsQMsoVg2dm4YetuZ1Q%3d%3d
https://www.visithoustontexas.com/listings/bear-creek-pioneers-park/20090/
https://greatruns.com/houston-white-oak-bayou-trail/
https://greatruns.com/houston-6th-ward-historic-districtglenwood-cemetery/
https://www.traillink.com/trail/george-bush-park-hike-and-bike-trail/
https://www.visithoustontexas.com/listings/george-bush-park/20131/
https://greatruns.com/river-oaks-neighborhood/