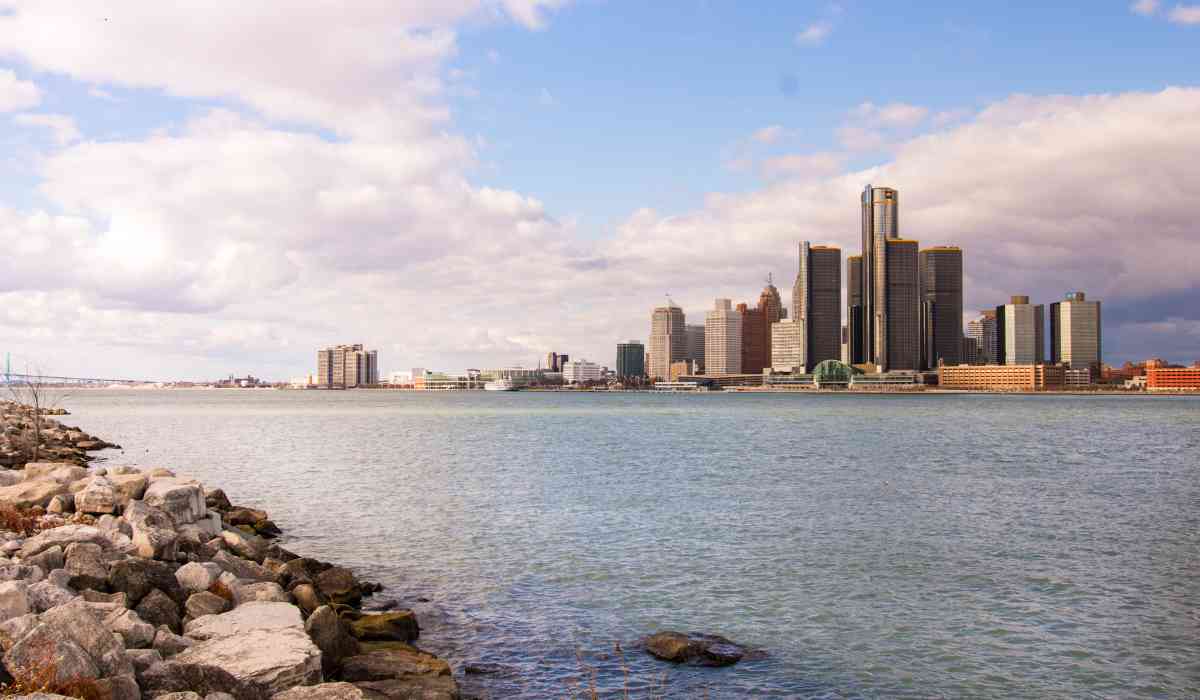 Top 10 Running Trails in Detroit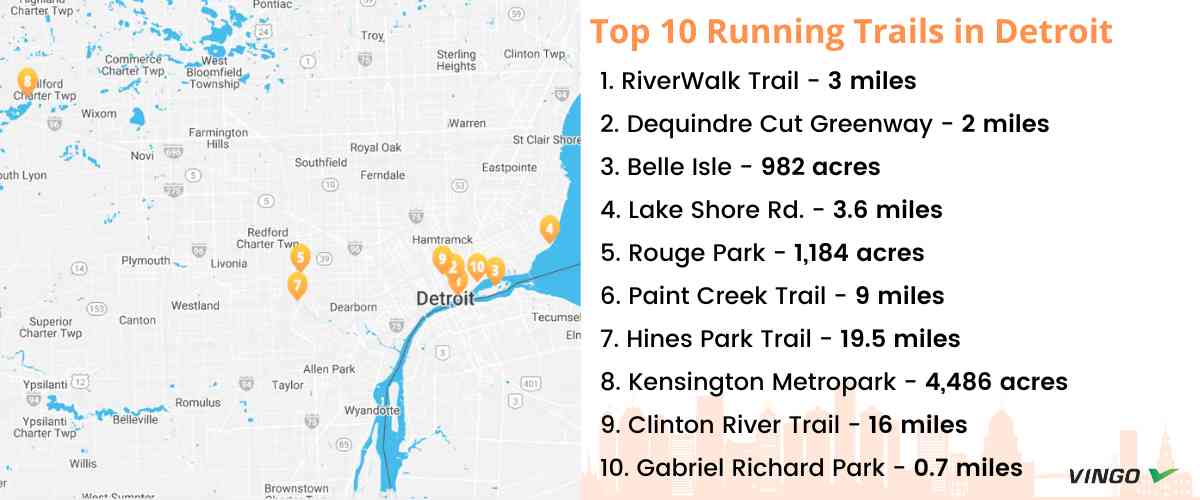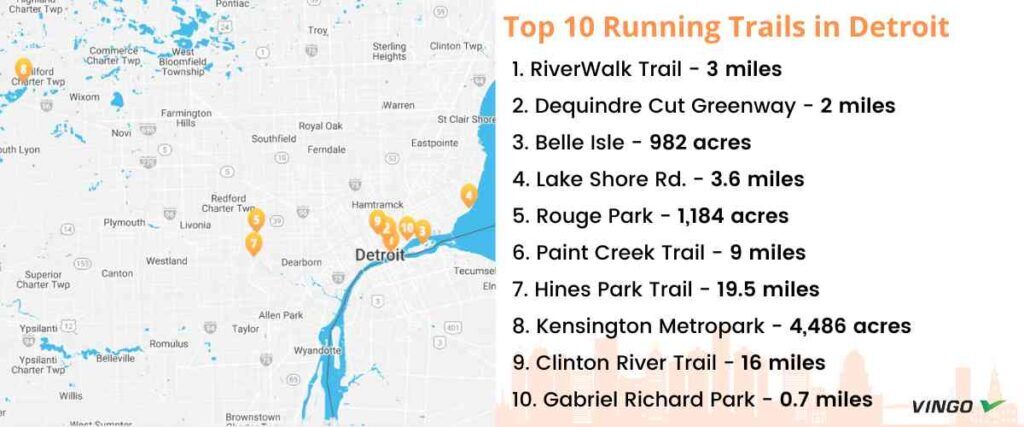 The city of Detroit is home to a dedicated running community and a variety of beautiful parks, greenways, and running trails to enjoy. These top 10 Detroit-area trails offer the best running experiences, featuring Pure Michigan's stunning landscape, diverse wildlife, and historic points of interest.
1. RiverWalk Trail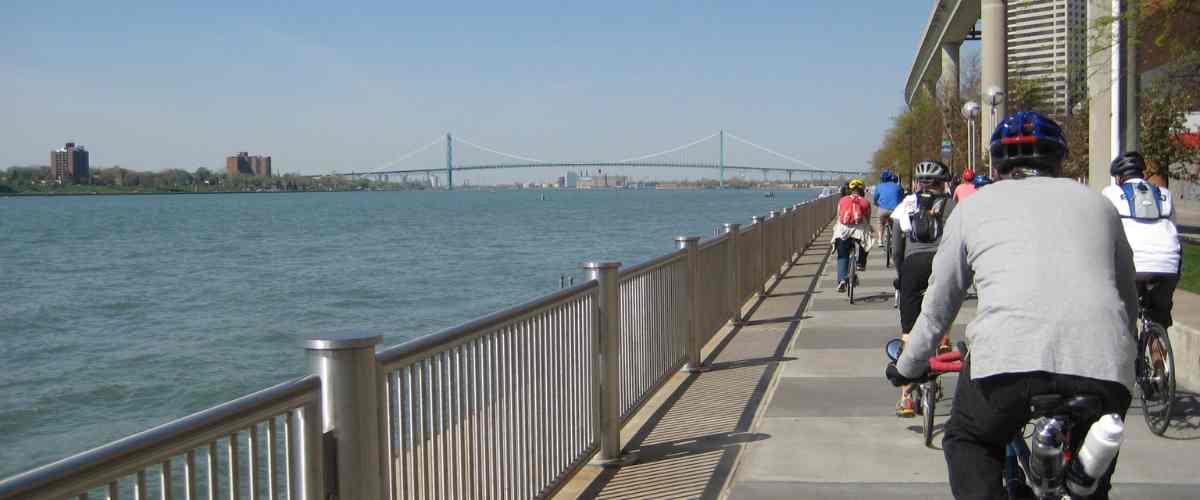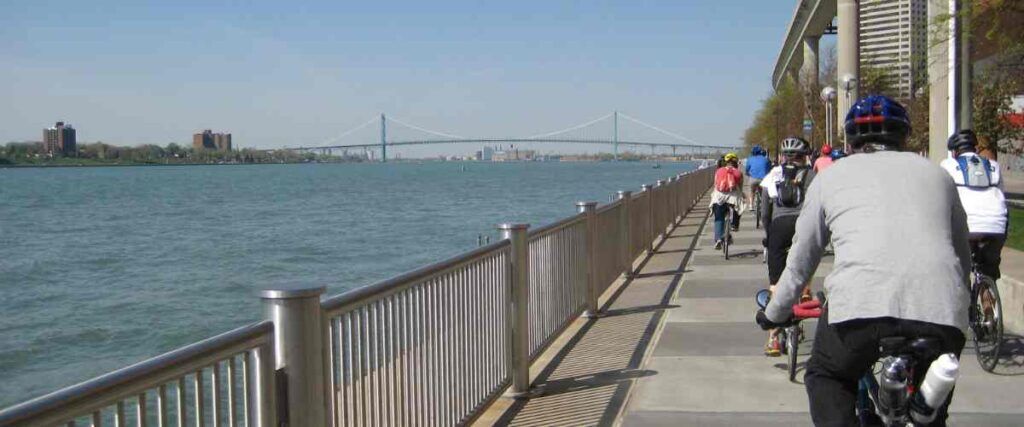 The Detroit RiverWalk spans more than three miles and offers great views of the Detroit River and the city skyline. Aside from running or walking on the trail, there are plenty of ways to enjoy this vibrant area in downtown Detroit. As you run through several historic districts, check out the impressive skyscrapers of the Renaissance Center, the Cullen Family Carousel at Cullen Plaza, and Hart Plaza's famous Horace E. Dodge and Son Memorial Fountain. Several parks also line the route, including Milliken State Park, Mt. Elliot Park, Campus Martius Park, Gabriel Richard Park, Belle Isle Park, and Chene Park.
Tips: The RiverWalk Trail has so much to offer, so you may want to look at a map of the route and decide which sections you'd like to explore before heading out. That way, you can make the most of your time there.
2. Dequindre Cut Greenway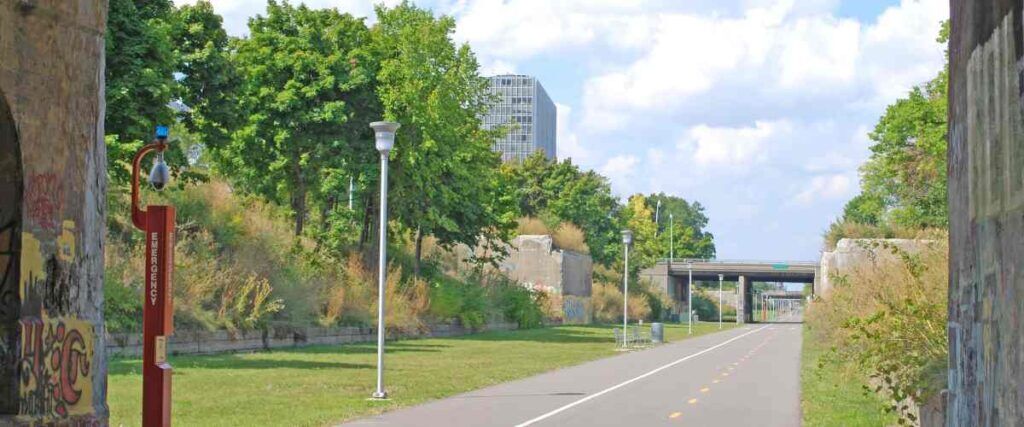 This popular urban recreational path in Detroit is a former railroad line that spans two miles through East Riverfront, the Eastern Market, and other Detroit neighborhoods. Located just north of the riverfront, the Dequindre Cut Greenway runs parallel to St. Aubin Street and is a well-loved community path known for its colorful urban artwork and graffiti. The below-street greenway features a 20-foot wide paved path with separate lanes for runners and bikers. You can enjoy several attractions along the route, including the Eastern Market, Wilkins Street Plaza, Dequindre Cut Freight Yard (an outdoor bar along the greenway), and BCBSM Fit Park, an outdoor exercise area.
Tips: The entrance ramps to the Dequindre Cut Greenway are at Atwater Street, Franklin Street, Woodbridge Street, Lafayette Street, Gratiot Avenue, Wilkins Street, and Mack Avenue.
3. Belle Isle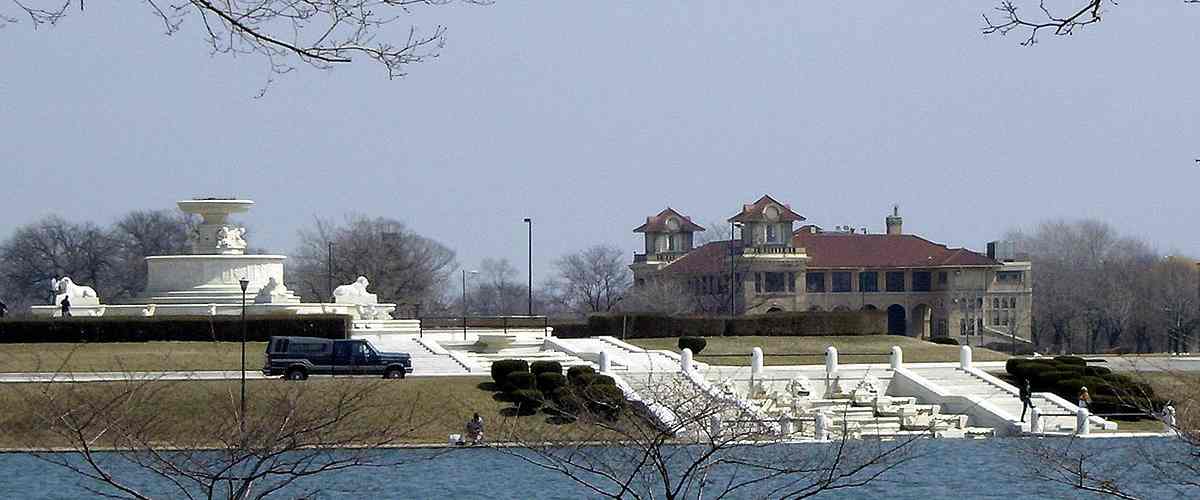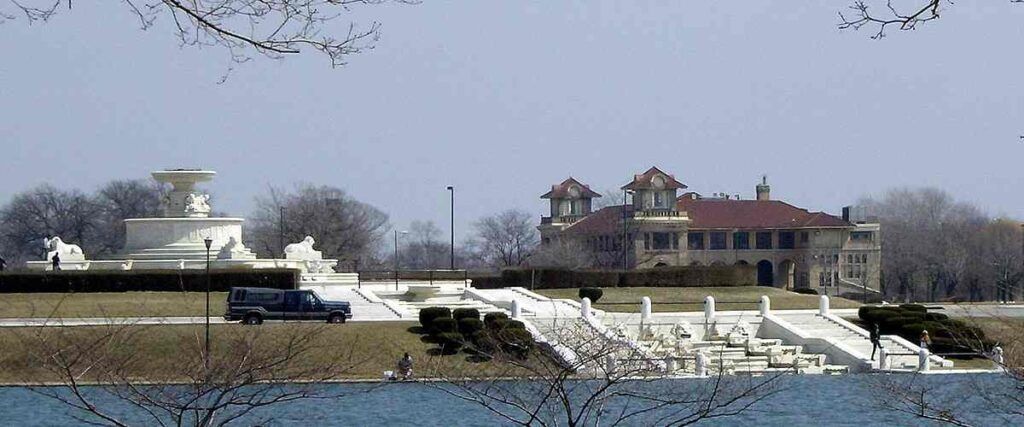 Belle Isle is a 982-acre park on an island in the middle of the Detroit River. Just 5 miles from downtown Detroit, this island is home to several great running paths, including a 6-mile perimeter road that attracts many local runners. Enjoy scenic views of the Detroit skyline and fun attractions like the Belle Isle Aquarium, Belle Isle Nature Center, Dossin Great Lakes Museum, Anna Scripps Whitcomb Conservatory, and James Scott Memorial Fountain.
Tips: Belle Isle is also accessible by bus if you need transportation to get to the island.
4. Lake Shore Rd.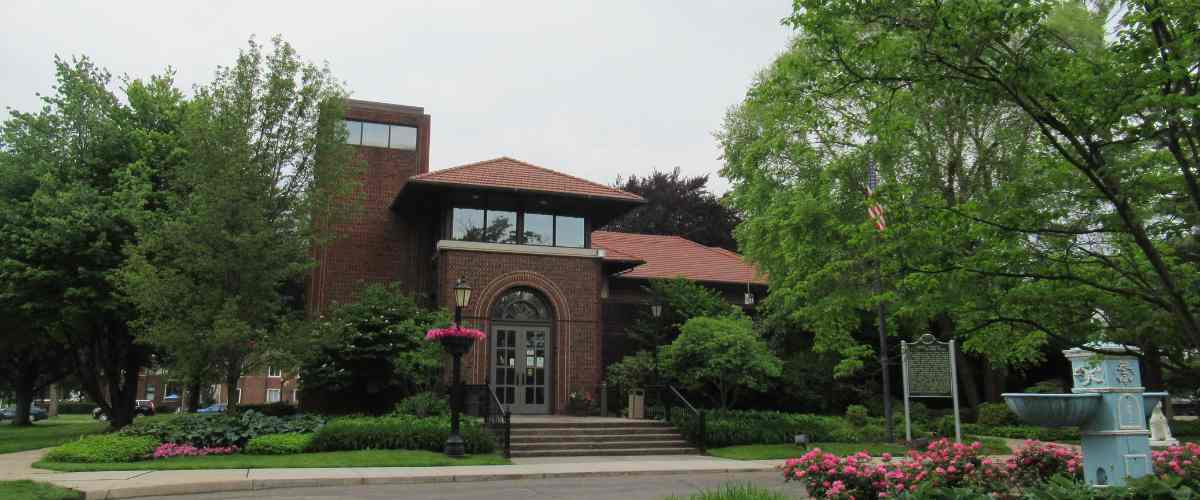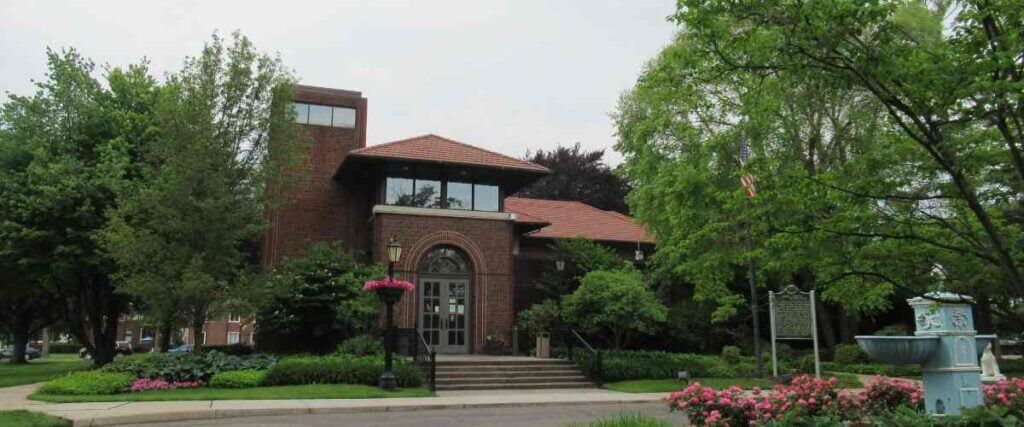 About 8 miles east of downtown Detroit, you'll find Grosse Pointe, where the homes are stunning and the residential streets are perfect for running. The 3.6-mile stretch of road between the War Memorial and the Grosse Pointe Yacht Club is ideal for a nice run, as it has a sidewalk, views over the water, and gorgeous lakeside homes. The nearby Pier Park and historic Ford House, where Edsel and Eleanor Ford lived with their family, provide additional recreational opportunities once you've finished your cardio session.
Tips: For an excellent tour of the residential streets in the area, consider running along Windmill Drive Pointe, Provencal Road, or Kercheval Road.
5. Rouge Park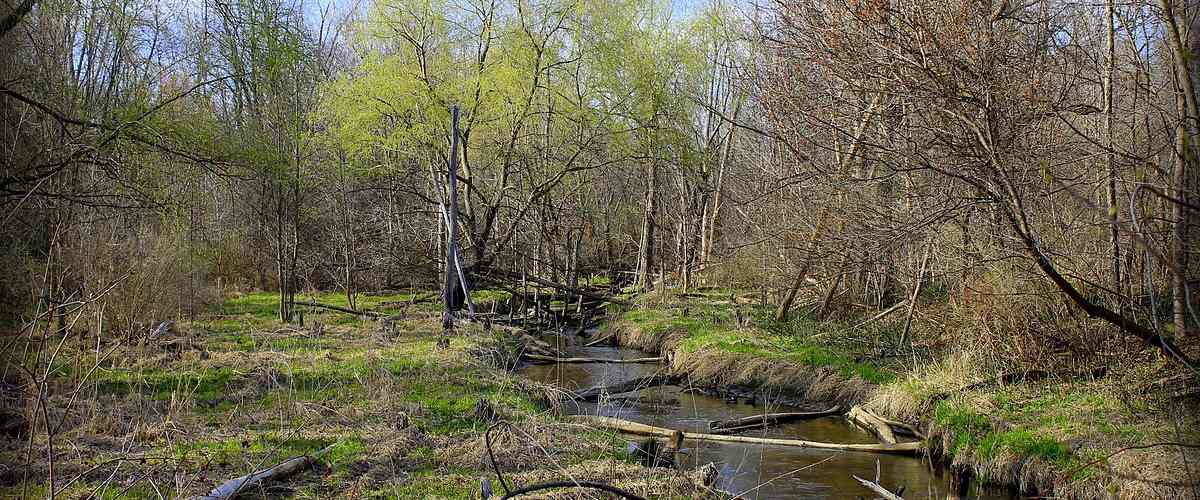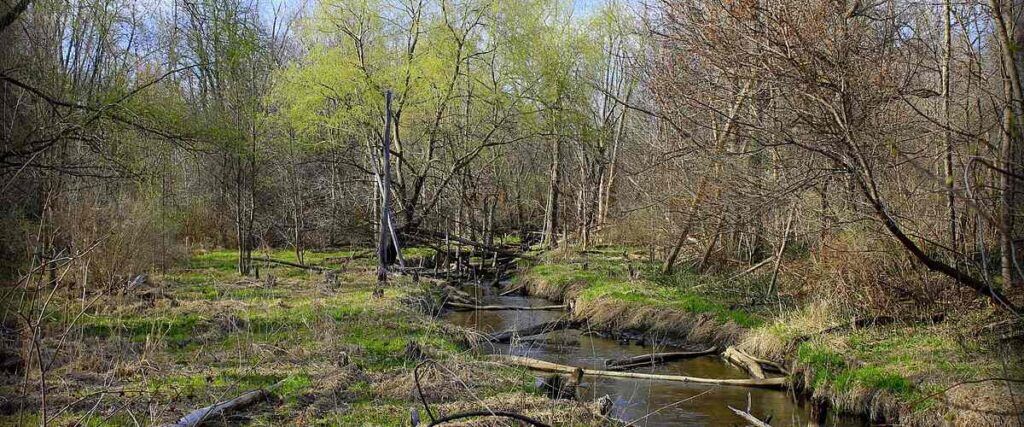 Rouge Park is Detroit's largest park, featuring 1,184 acres of natural recreation. Located on the west side of the city, Rouge Park's primary focal point is the Rouge River, but there are plenty of opportunities for outdoor fun here, such as swimming, camping, picnicking, and of course, running! In addition to the large loop trail that meanders its way through the entire park, you'll also find several other routes you can run here, including Joe Prance Nature Trail (0.3 miles), Prairie Pathway (1.25 miles), Stone Bridge Nature Trail (0.6 miles), and Sorensen Nature Trail (0.4 miles). You're bound to find something new every time you head to Rouge Park to explore its miles of trails.
Tips: If you plan to head to Rouge Park with your family, it also has a splash pad, pools, an 18-hole golf course, a campground, a sledding area, and much more that visitors of all ages can enjoy.
6. Paint Creek Trail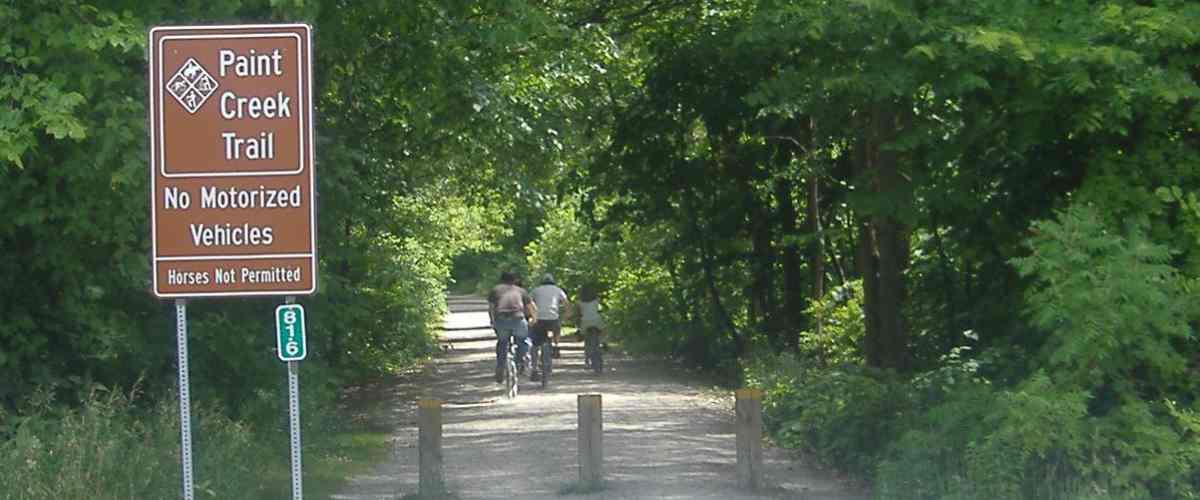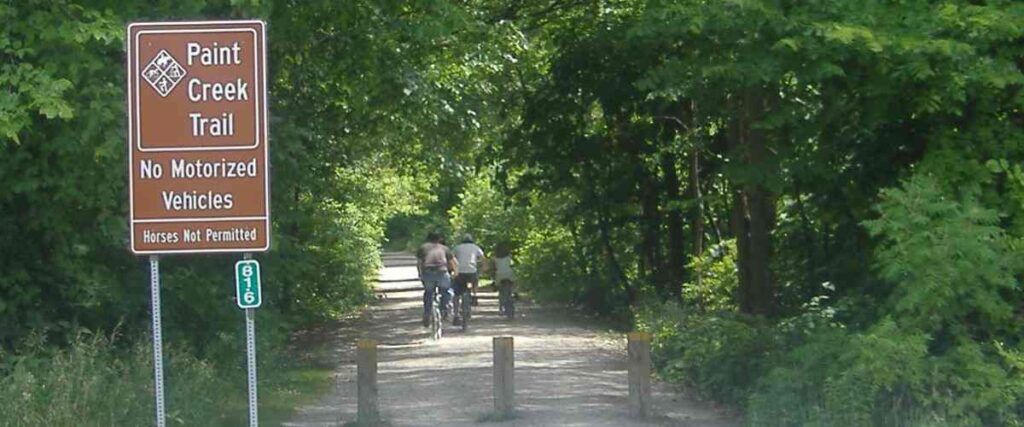 If you don't mind making a short trip north of Detroit, this trail will not disappoint. Paint Creek Trail is a 9-mile linear park in Oakland County and one of the area's most beloved community rail trails in the area. This 8-foot-wide pathway sees more than 100,000 visitors annually and curves through several suburbs of Detroit, including Rochester, Rochester Hills, Oakland Township, Orion Township, and the Village of Lake Orion. The trail follows Paint Creek, making its way through various natural and beautiful landscapes, including woodlands, marshes, fields, and prairies. Depending on the time of day you run here, you may encounter all kinds of wildlife, like foxes, pheasants, white-tail deer, and snakes.
Tips: Paint Creek is a designated trout stream. Runners who also love to fish will find that this creek offers excellent fishing opportunities along the running trail.
7. Hines Park Trail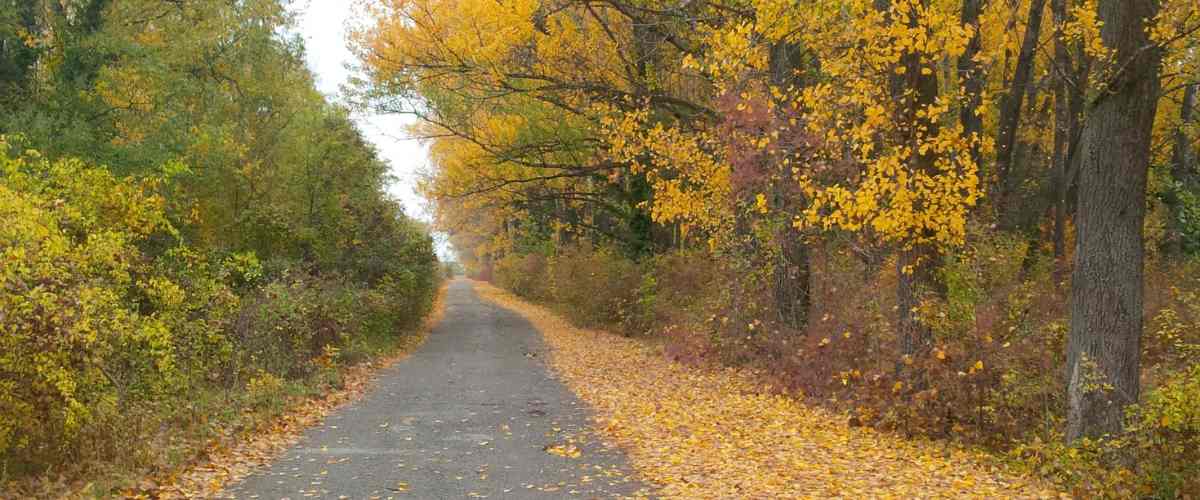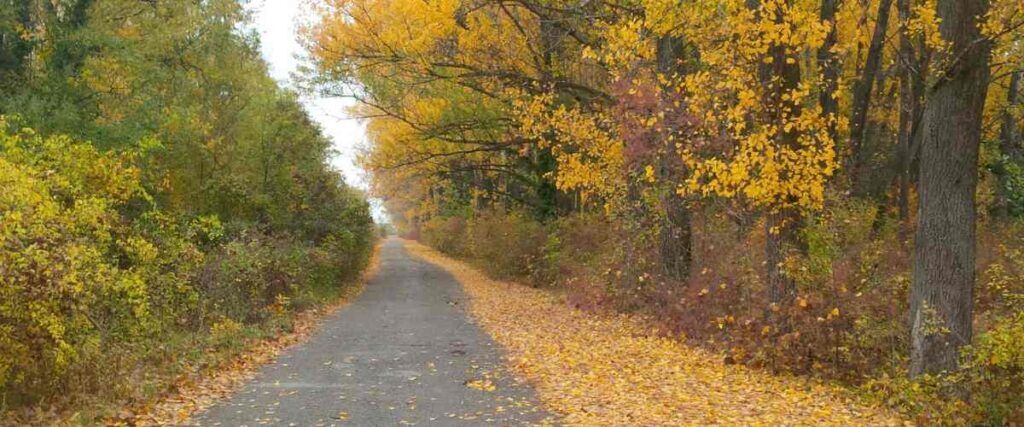 Hines Park Trail comprises the shorter, 2-mile Rouge River Gateway Greenway and the 17.5-mile Hines Park Trail. Together, they provide an extensive 19.5-mile running trail connecting Dearborn and Northville, both suburbs of Detroit. This beautiful greenway parallels Edward Hines Drive and meanders through several community parks for a peaceful running experience surrounded by lush green foliage during the spring and summer. The trail's southern end is in Greenfield Village in Dearborn, an 80-acre open-air museum with several historic districts spanning 300 years of American ingenuity.
Tips: Some parts of this trail are on Edward Hines Drive, so if you don't feel comfortable running on the road, consider mapping your route ahead of time to avoid those sections.
8. Kensington Metropark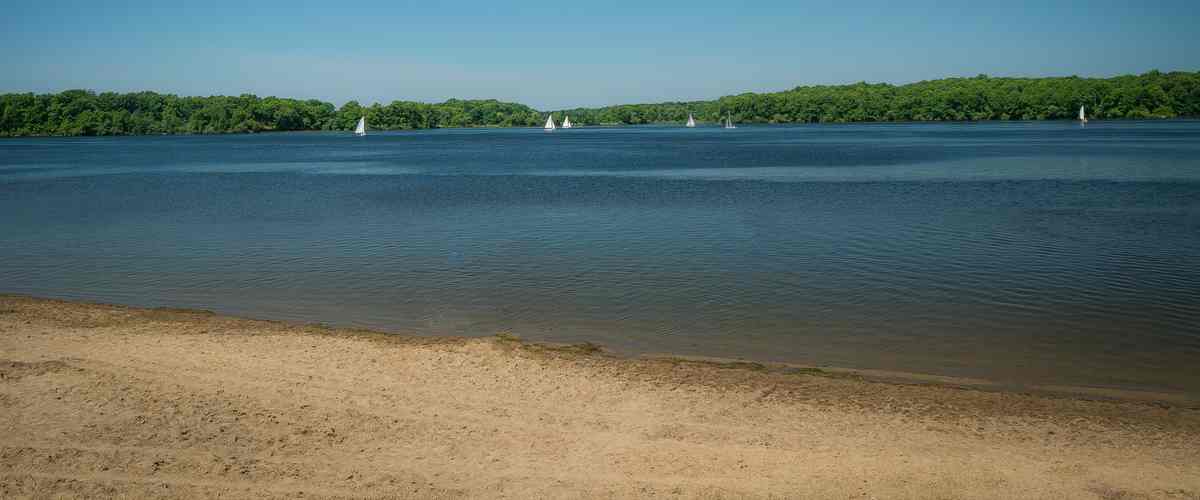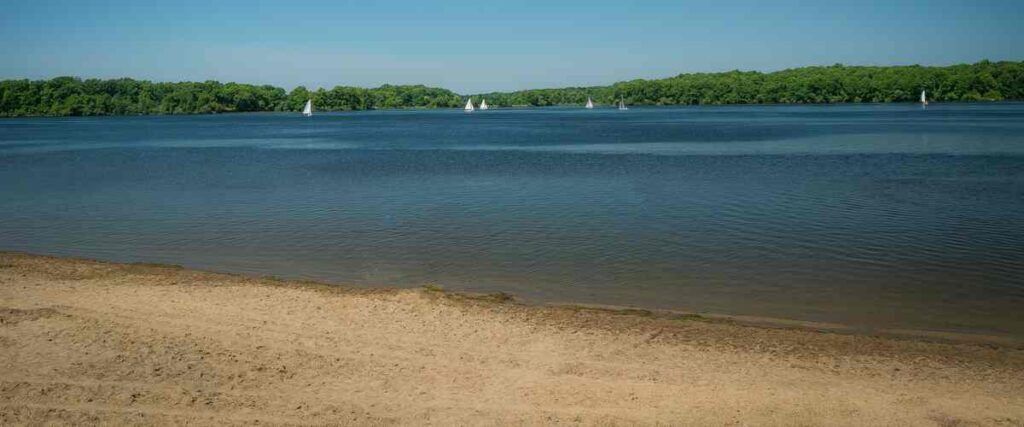 Kensington Metropark is a 4,486-acre wooded park between Milford and South Lyon, both suburbs of Detroit. This scenic park is home to the 1,200-acre Kent Lake and features several paved and unpaved nature trails that are perfect for runners who want to get away from the city without traveling too far from Detroit. The trail options include:
Chickadee Trail (2 miles)
Deer Run Trail (1.5 miles)
Aspen Trail (1.5 miles)
Wildwing Trail (1.75 miles)
In addition to offering plenty of great trail options, Kensington Metropark is an official Michigan Wildlife Viewing area and home to an abundance of natural wildlife and birds.
Tips: Looking for hills? Kensington Metropark features a challenging hilly and wooded terrain.
9. Clinton River Trail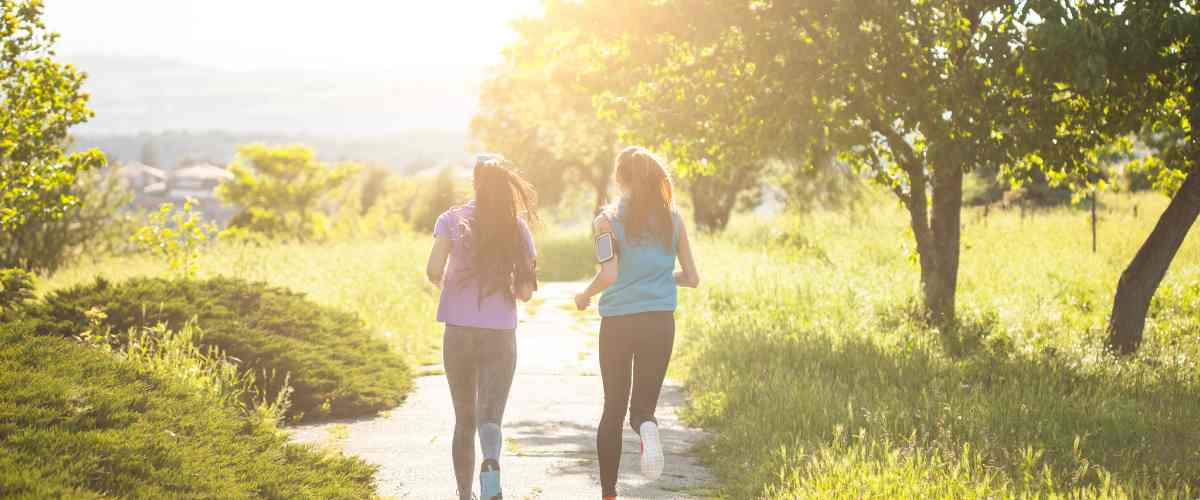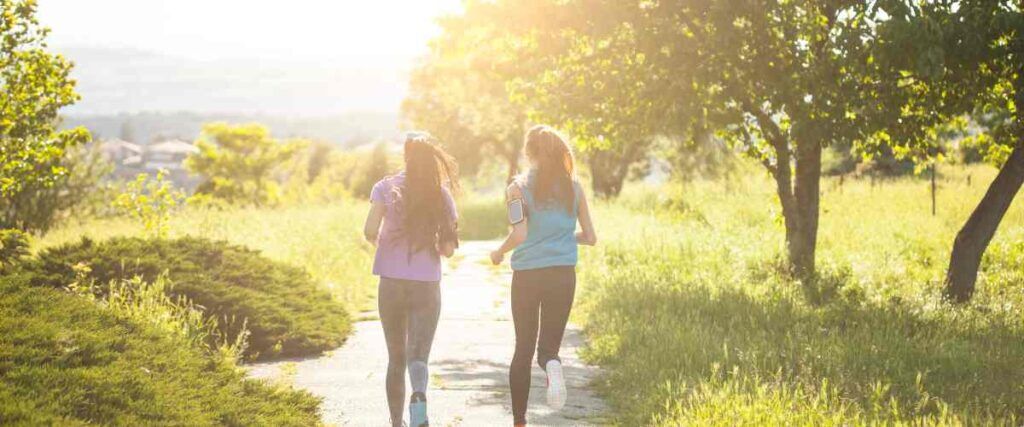 The Clinton River Trail spans 16 miles through central Oakland County. A run along this route will lead you through five different Michigan communities: Sylvan Lake, Pontiac, Auburn Hills, Rochester Hills, and Rochester. This Detroit-area trail is a favorite among local runners, featuring a diverse blend of suburban, urban, and rural scenery. With plenty of mileage and easy access to local parks along the route, you can stop as often as you need for a water break or to stretch. The scenic overlooks and views of the Clinton River along the trail offer the perfect respite from the hustle and bustle of the city.
Tips: The Clinton River Trail is also a part of the Lake to Lake Trail, which will eventually extend across the state of Michigan from Port Huron to South Haven.
10. Gabriel Richard Park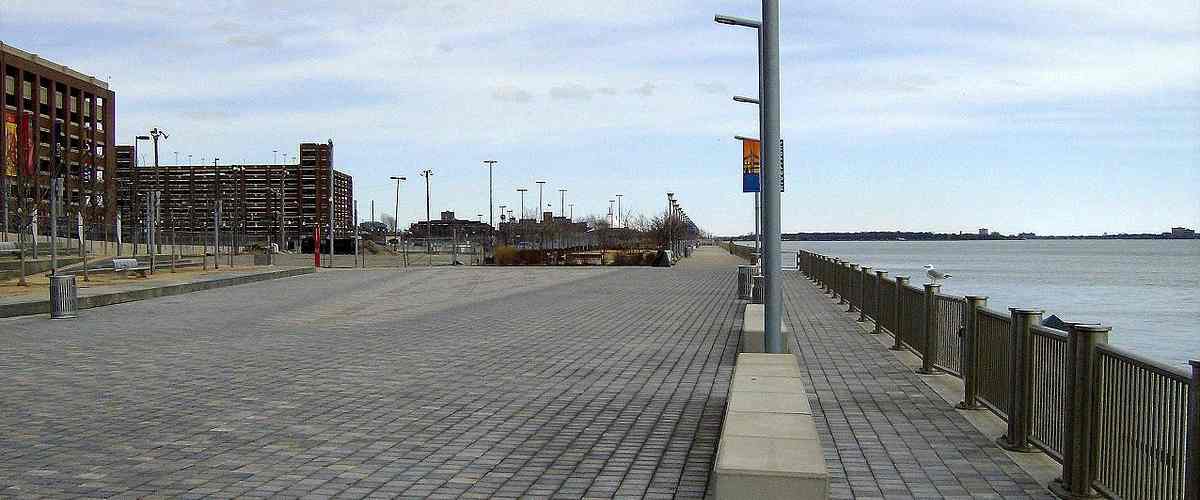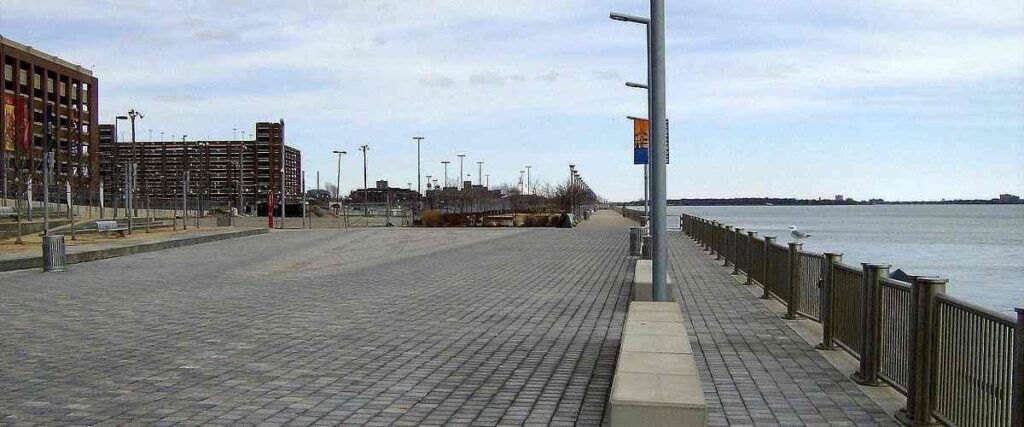 Gabriel Richard Park is on the riverfront in Detroit, located at the far eastern end of the RiverWalk. It's a gorgeous park with naturally beautiful features like a butterfly garden, an eccentric fountain, a labyrinth for walking meditation, and several fishing areas. There's an easy 0.7-mile loop that wraps around the park, offering runners an excellent way to explore the park while getting a great workout. Although the loop is short, you could easily run it several times for a more challenging cardio session. Fortunately, the lovely waterfront views are not likely to get old!
Tips: Check out the wildlife birding station with spotting scopes to get a close-up view of some of the area's most impressive waterfowl found along the Detroit River.
Interested in another city?
Discover the best cities to run in the US: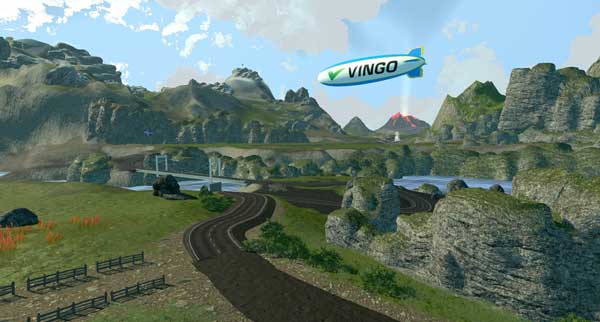 Sources:
Photo Sources: