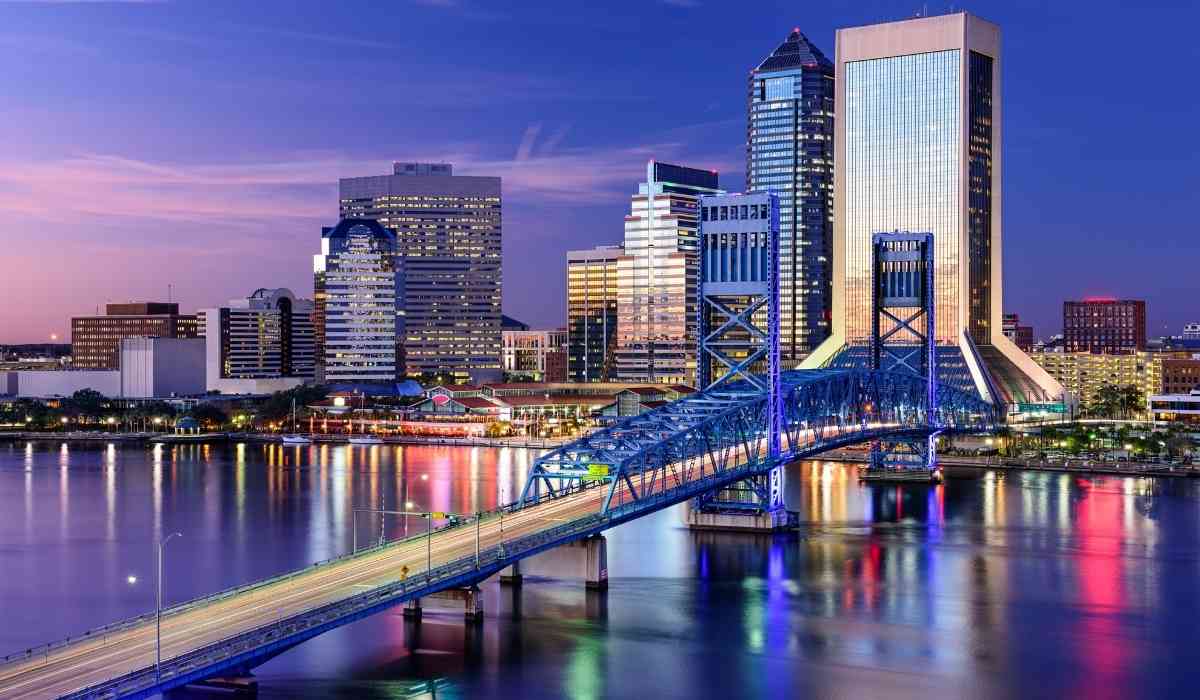 Top 10 Running Trails in Jacksonville, FL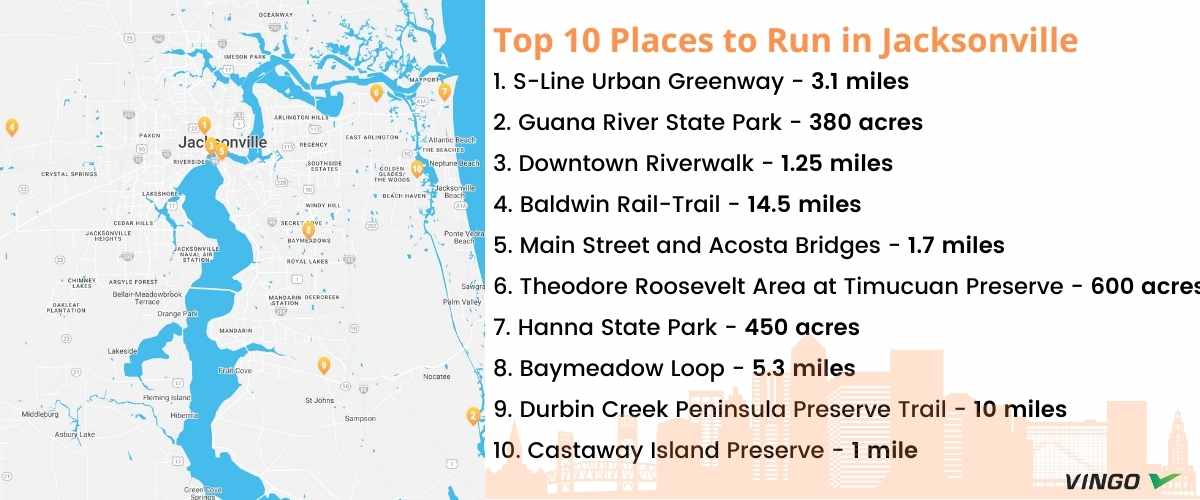 Jacksonville is home to some of the most unique running routes, featuring beaches, wetlands, historic neighborhoods, and more! Check out these top 10 places to run in Jacksonville.
1. S-Line Urban Greenway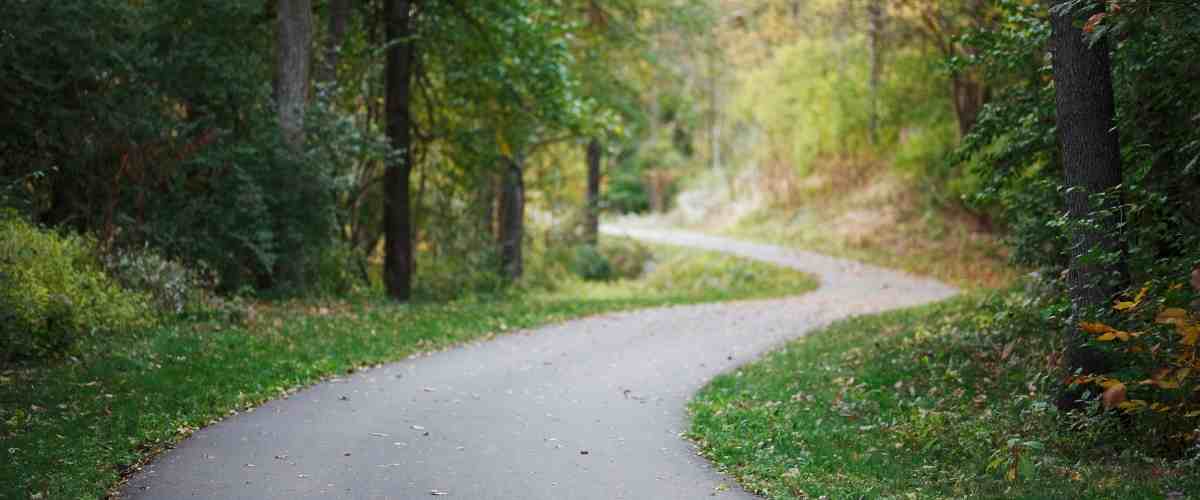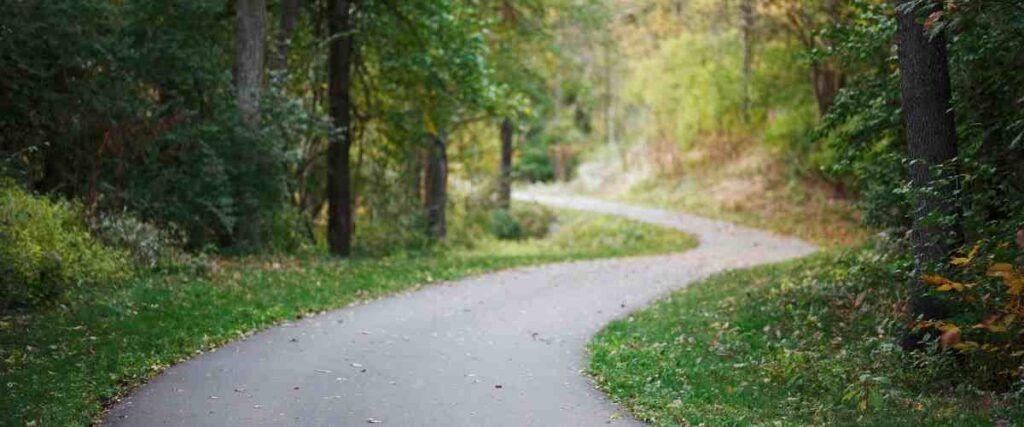 The S-Line Urban Greenway is a rail-trail on the outskirts of downtown Jacksonville. This 3.1-mile route starts in the Durkeeville area and winds through the historic Springfield neighborhood, featuring one of the largest collections of Victorian homes in Southeast America. Aside from being one of the best ways to explore the city, running along the S-Line Urban Greenway is also a great workout for runners of all experience levels and abilities!
Tips: Other trail users recommend running this trail during the day, not at night. When you're done running, grab breakfast or lunch at one of the many local nearby eateries.
2. Guana River State Park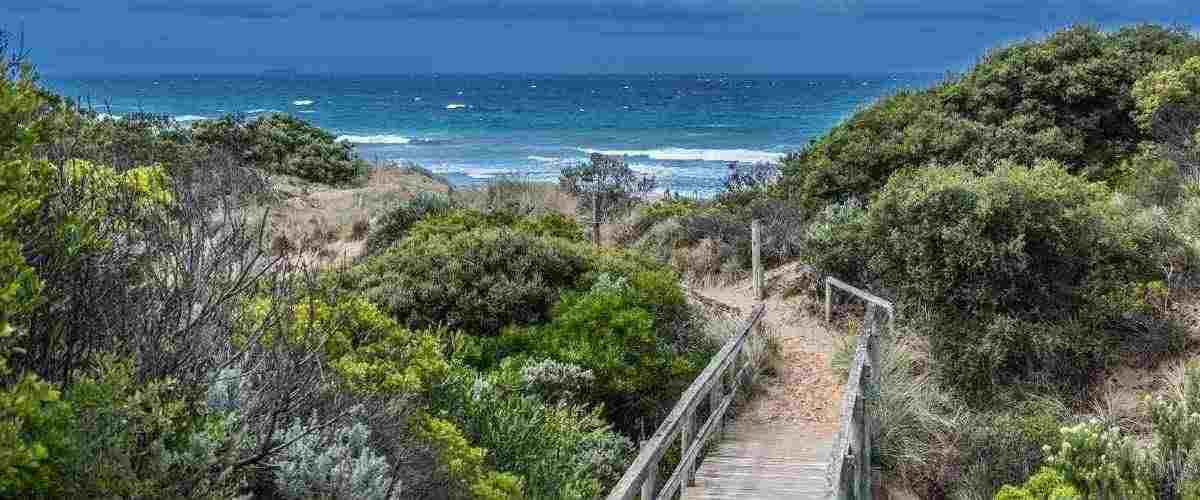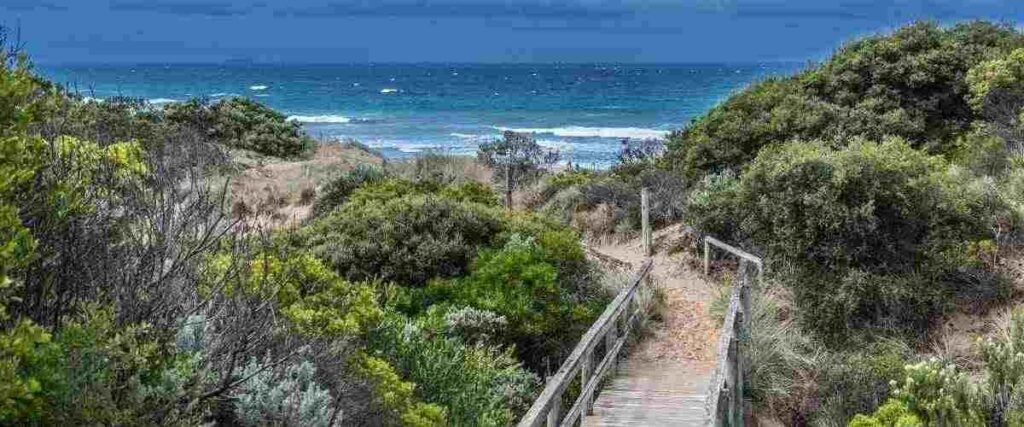 Guana River State Park is southeast of Jacksonville on the coast, halfway between Jacksonville and St. Augustine. It's an excellent place to run if you prefer scenic and tranquil trails running out in nature. The conservation area features miles of unpaved loop trails to explore and incredible wildlife viewing. Animals like white-tailed deer, raccoons, falcons, swallow-tailed kites, turtles, alligators, and more call this state park home. For a short, easy run, try the Live Oak Loop (1.6 miles). Or, head to the Hammock Loop (5.1 miles) for a longer challenge.
Tips: Wear bright orange clothing if you run at Guana River State Park during hunting seasons, and don't forget to bring bug spray. You'll need it!
3. Downtown Riverwalk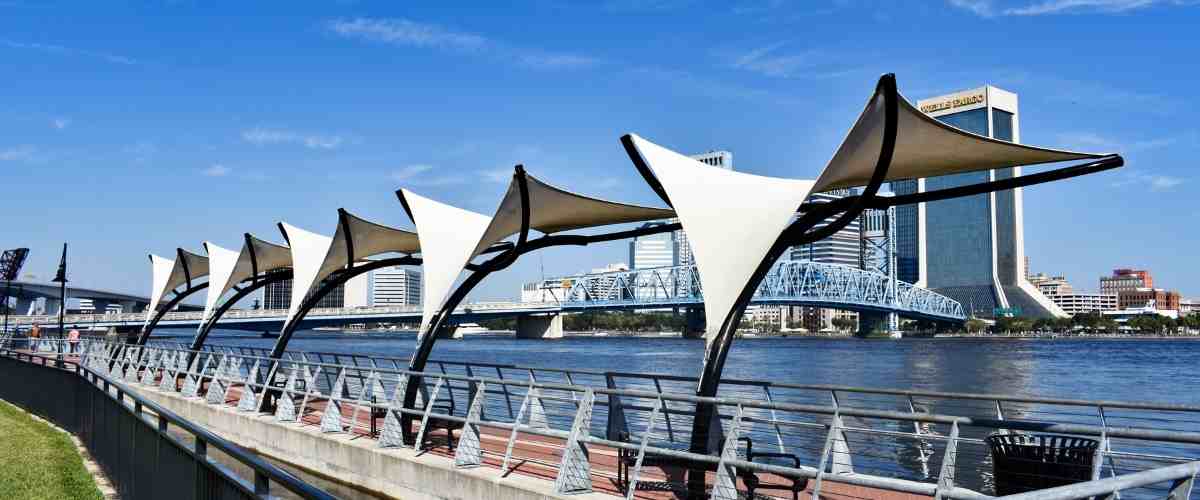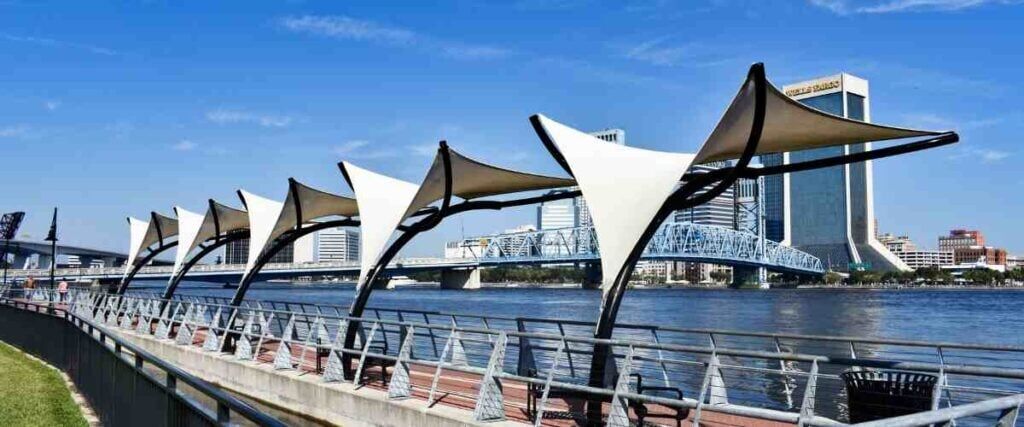 One of the most popular running routes in Jacksonville is the Downtown Riverwalk. Joggers follow this scenic trail along the edge of the St. Johns River. It's a great location to enjoy the sparkling water, views of the downtown skyline, and people-watch. There are also several parks in the area, including The Landing Park, Corkscrew Park, Memorial Park, and Riverside Park. If you cross the Main Street Bridge and head toward the San Marco Southbank, you'll enjoy views of this historic neighborhood, distinctive boutiques, and galleries. Of course, you can also check out the San Marco dining district, featuring some of Jacksonville's best restaurants.
Tips: If you're running the Downtown Riverwalk with your dog, stop by the John Gorrie Dog Park in Riverside Park on your way home to give your pup a chance to stretch and explore.
4. Baldwin Rail Trail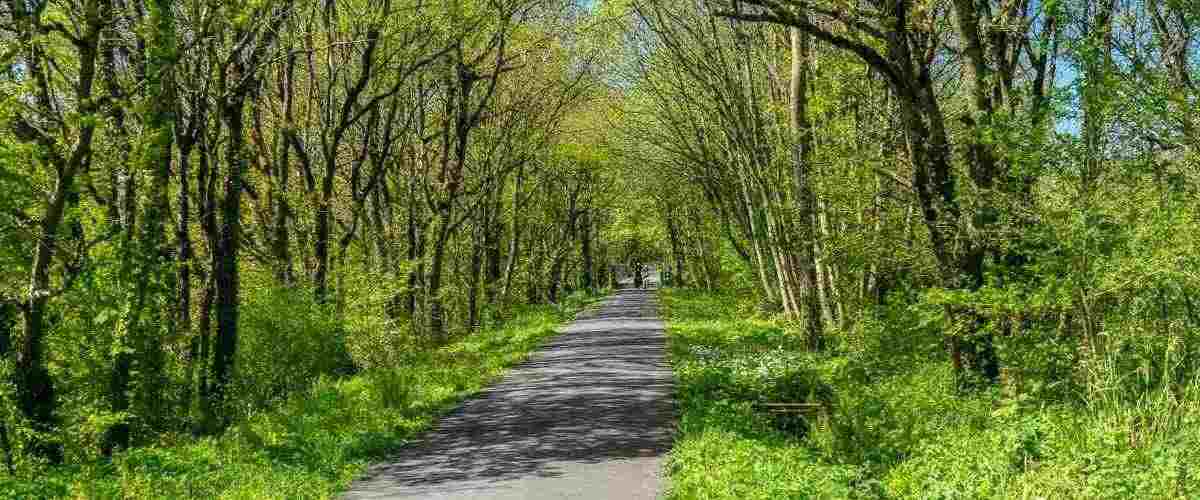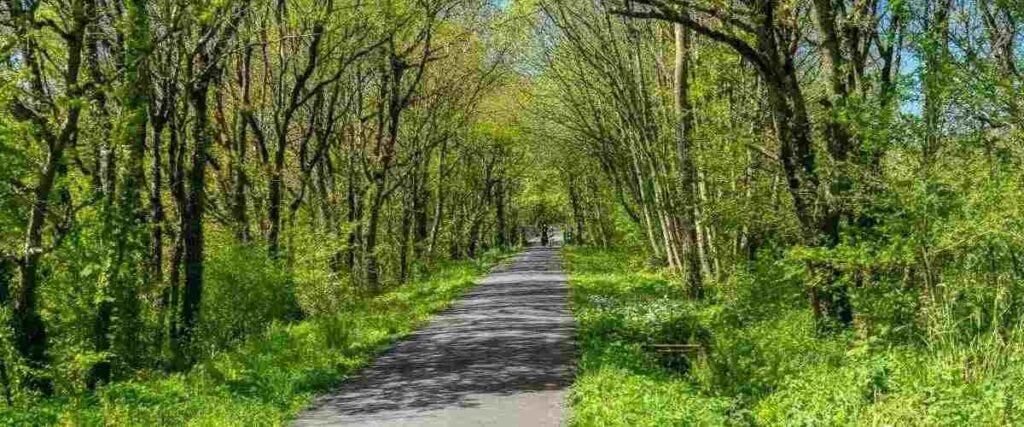 The Jacksonville-Baldwin Rail Trail is a 14.5-mile rail-trail that runs from Jacksonville's westside to Baldwin. It's a 12-foot wide paved running path that offers plenty of shade from the surrounding oak and pine trees along the trail's west end (the eastern end is not well-shaded). This route is a long, flat, and smooth trail, offering some excellent wildlife viewing as it meanders through wetlands, pine Flatwoods, and hardwood uplands. While you're out on it, you're likely to see lots of birds, white-tailed deer, wild turkeys, and maybe even snakes, along with other local wildlife.
Tips: The Jacksonville-Baldwin Rail Trail also features about 8.5 miles of spur trails to explore if you feel like going off the main course.
5. Main Street and Acosta Bridges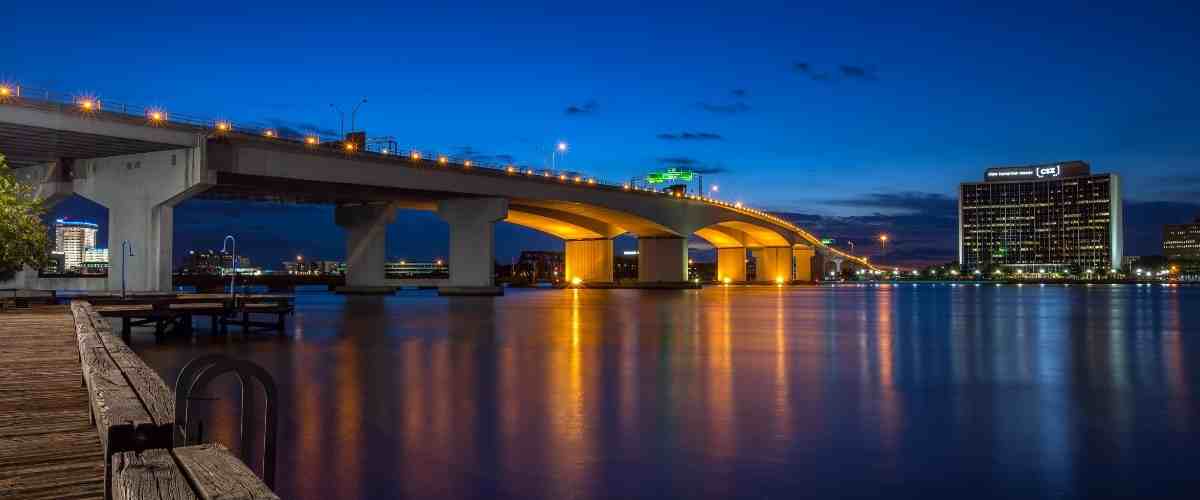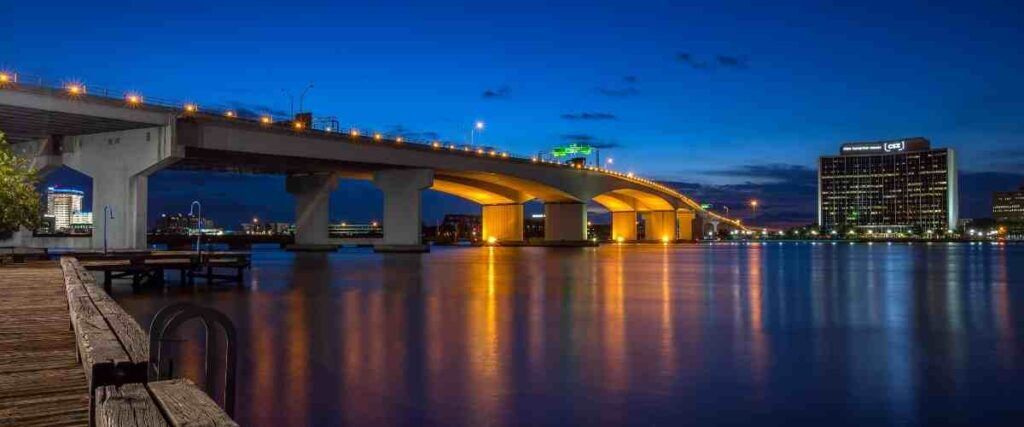 If you're looking for some hill training in Jacksonville, running the Main Street and Acosta Bridges is probably the closest thing you'll get! For this running route, you'll start and end your run at The Landing Park and make a 1.7-mile loop over the Main St. Bridge and back across the St. Johns River via the Acosta Bridge. The 0.75-mile 6% grade over the Acosta Bridge will provide a challenging workout and get your heart pumping!
Tips: Want a longer run? Tack on a run through the San Marco area on the south side or run the Riverwalk on the north side!
6. Theodore Roosevelt Area at Timucuan Preserve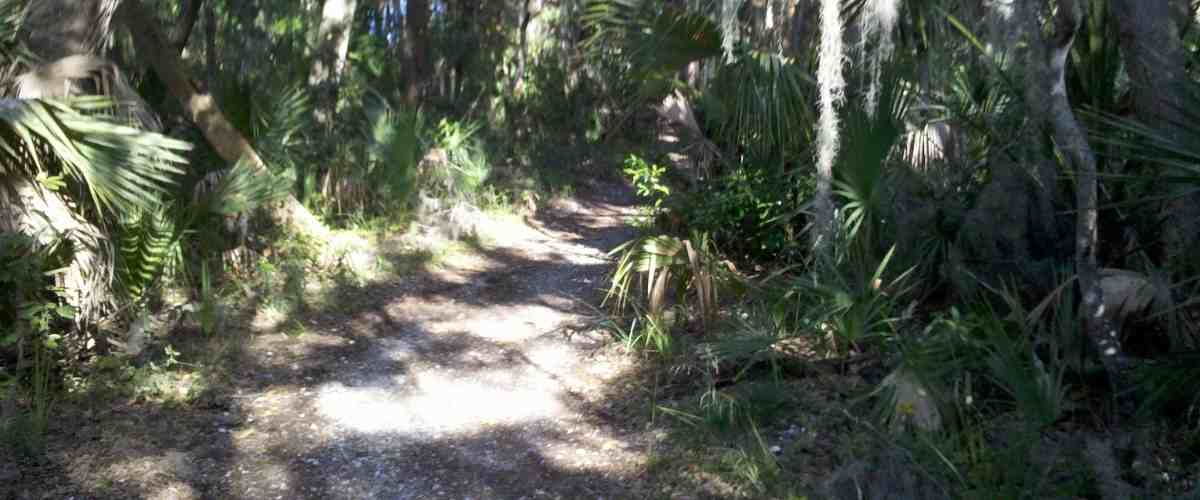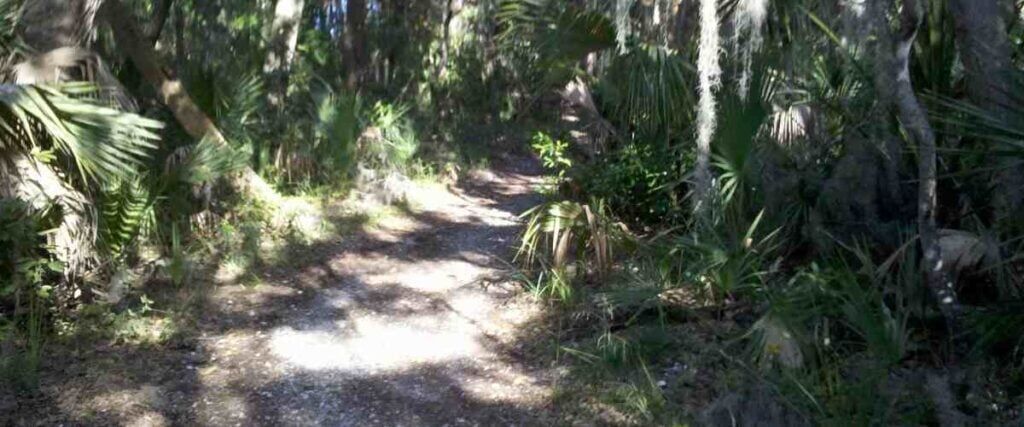 For runners who want a challenge, check out the Theodore Roosevelt Area at Timucuan Preserve. It's a gorgeous 600-acre natural area that features one of the most difficult running routes in the Jacksonville area! The 6-mile loop winds through the highest elevations in Jacksonville, and the hilly route takes you back down into the marshes, where you're likely to spot a manatee or two in the spring! Dogs are allowed here, but you must keep your pup on a six-foot leash at all times.
Tips: This trail's terrain is not for the faint of heart! Be prepared for a rugged path with lots of tree roots.
7. Hanna State Park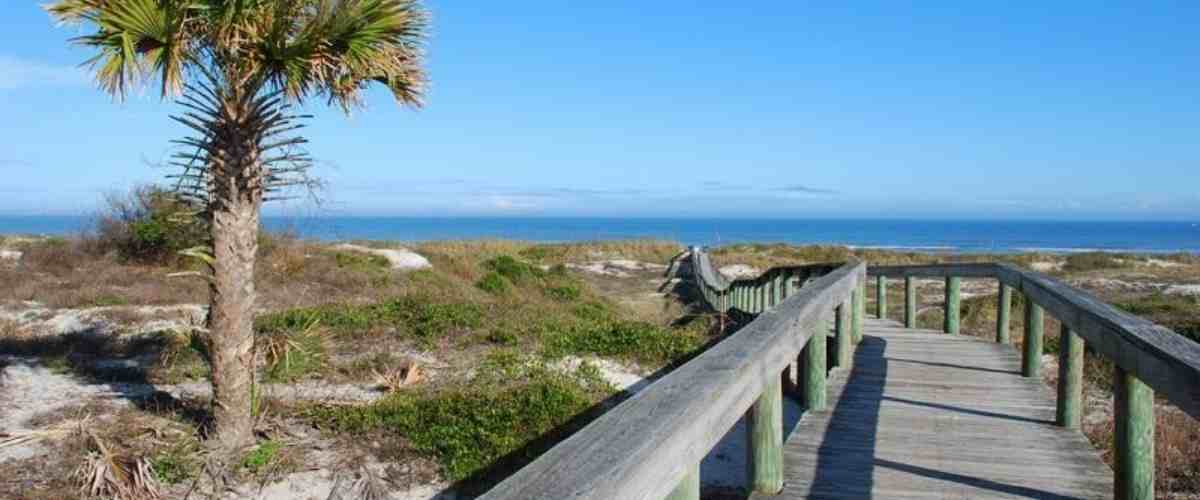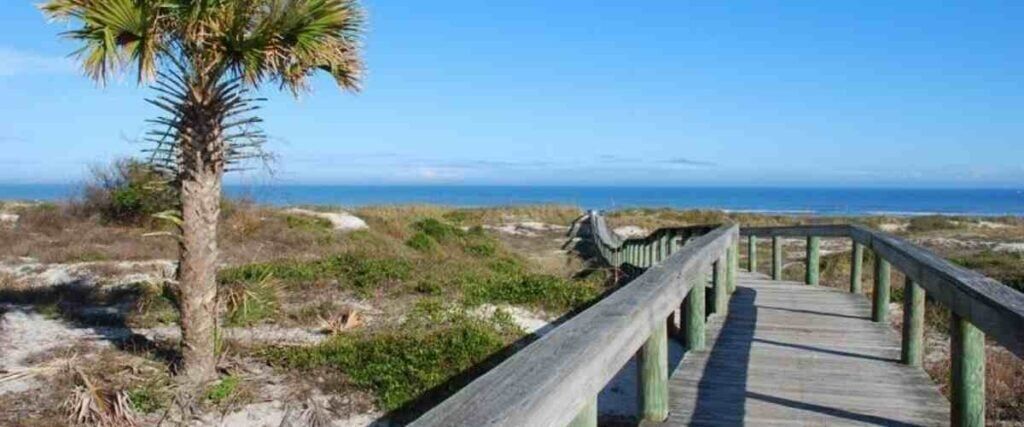 Hanna State Park is a 450-acre park on the ocean that features more than 6 miles of running trails and more than 10 miles of off-road trails. The running trails have varying difficulty levels, and the route surfaces are dirt, sand, and boardwalks, depending on the path you take. There are also camping grounds and cabins at Hanna State Park if you want to stay overnight. Hanna State Park is the best place to run on hot days because the ocean breeze will cool you down, and you can jump in for a swim after your run.
Tips: You'll want to pay attention to the small "H's" cut into many trees along the route. These will help you differentiate between the hiking and bike trails since they are easily confused.
8. Baymeadow Loop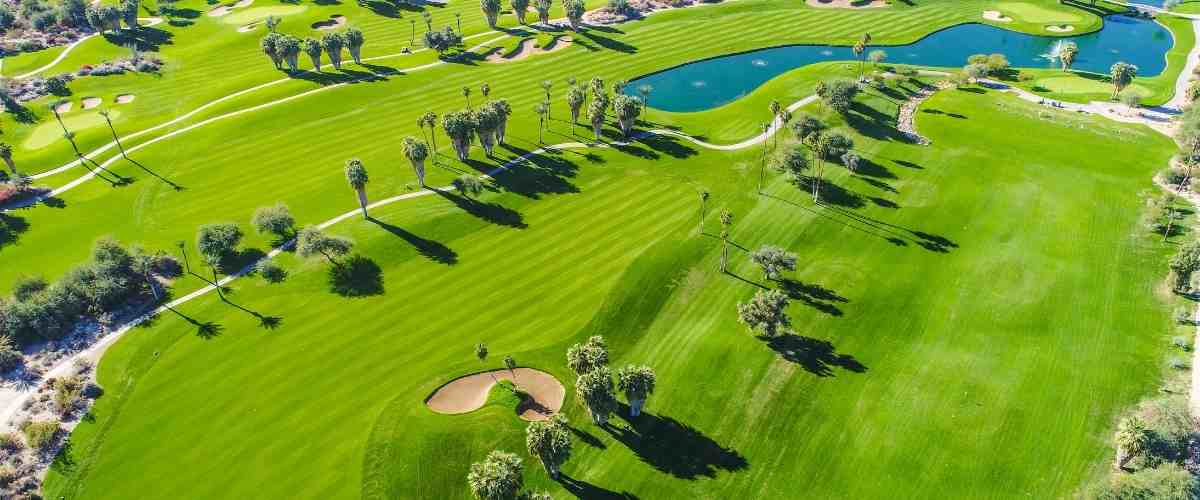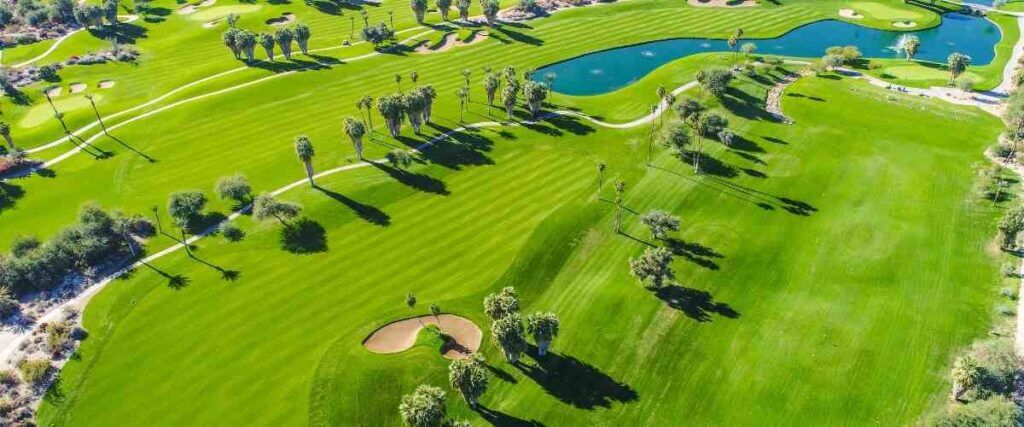 The Baymeadow Loop is a popular and flat 5.3-mile running route that loops around the San Jose CC Golf Course. The golf course is beautiful, and the lush foliage that surrounds it makes a scenic backdrop for a run. Not to mention, the Baymeadows Neighborhood (also called Southside) part of the route is extremely culturally diverse and is fun to explore while you run. A major perk of this route is that it's extra shady, which provides some much-needed relief from the sun's rays on hot summer days!
Tips: This route also begins near 1st Place Sports on Baymeadows Road in Jacksonville, which just happens to be a great spot to grab some new running gear if you need it.
9. Durbin Creek Peninsula Preserve Trail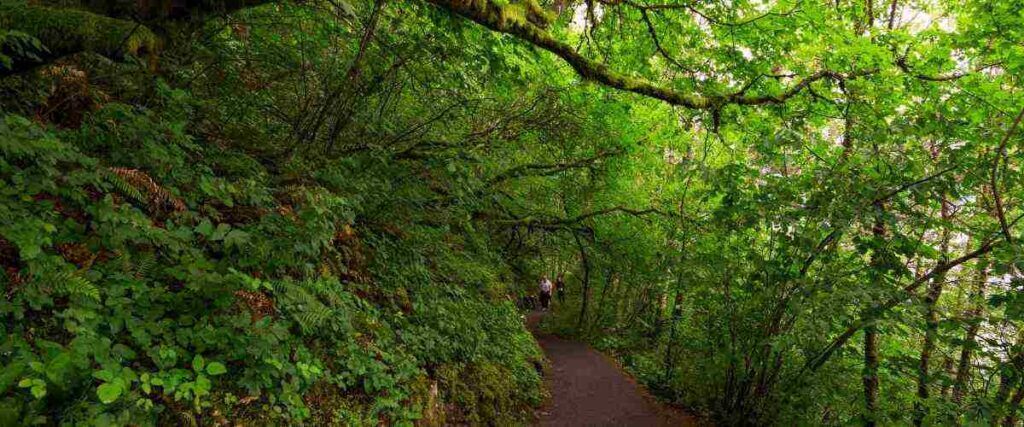 The Durbin Creek Peninsula Preserve Trail in South Jacksonville is a favorite among locals who want to run somewhere away from the city. Located on a peninsula where Julington and Durbin creeks meet, this preserve is a beautiful escape into nature. As you explore the preserve, you'll find about 10 miles of trails to explore, all of which wind through stunning natural landscapes and offer some of the best off-trail running in the Jacksonville area. You can also bring your dog along for your run, and there are picnic areas if you decide to stick around and grab a bite to eat while you enjoy the scenery after your run.
Tips: Some of the trees along the routes are marked with spray paint to help you make your way through the dense foliage.
10. Castaway Island Preserve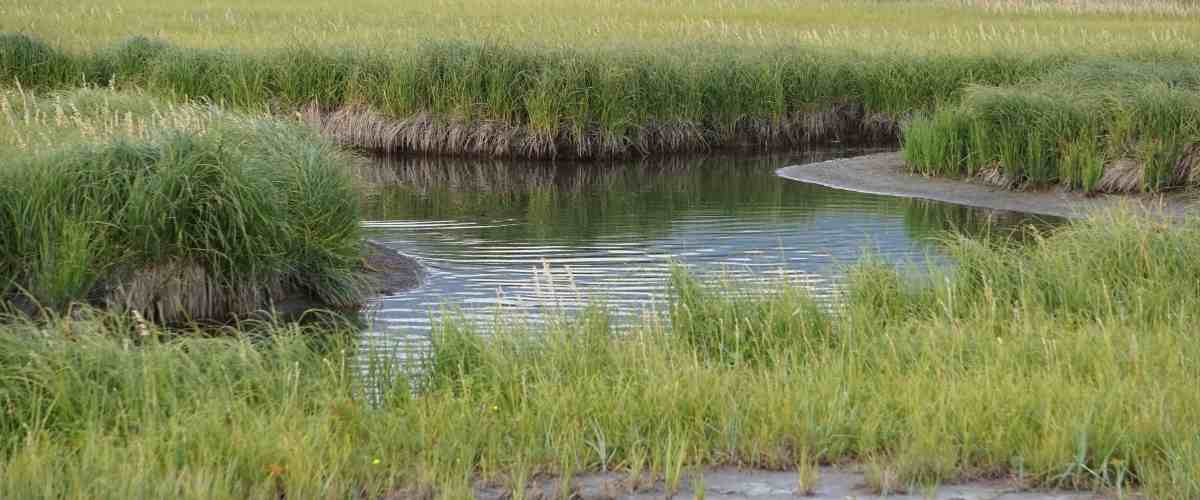 Castaway Island Preserve is a small park but a fantastic getaway for runners. It's located along the Intracoastal Waterway next to a rugged marshland, which is home to many birds and other wildlife. The landscape is primarily upland scrub, featuring breathtaking views of the Intracoastal Waterway and marsh from 10 different overlooks throughout the park. The island trail is just under a mile long and is a gentle and easy route for running, perfect for runners of all experience levels and abilities.
Tips: While you're at the preserve, stop by the beautiful Butterfly Garden onsite too! It's small but beautiful, and kiosks in the garden provide details about the preserve's history.
Interested in another city?
Discover the best cities to run in the US: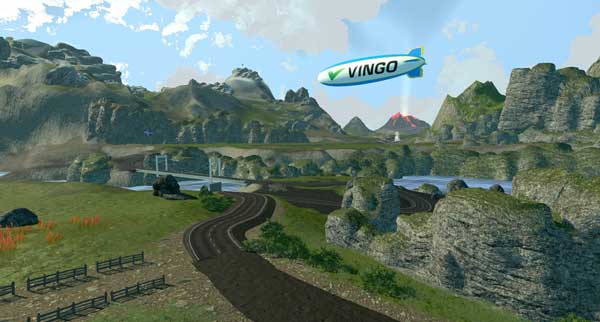 References:
Photo Sources:
PicoOrdinalo, CC BY-SA 4.0, via Wikimedia Commons
Gregory Urbano from St. Petersburg, Florida, USA, CC BY 2.0, via Wikimedia Commons
VeeDrummer, CC BY-SA 3.0, via Wikimedia Commons
Mgreason at English Wikipedia, Public domain, via Wikimedia Commons